Four From Mankato Arrested For Synthetic Drug Deaths
Posted by Matthew Deery on Thursday, March 13, 2014 at 12:00 AM
By Matthew Deery / March 13, 2014
Comment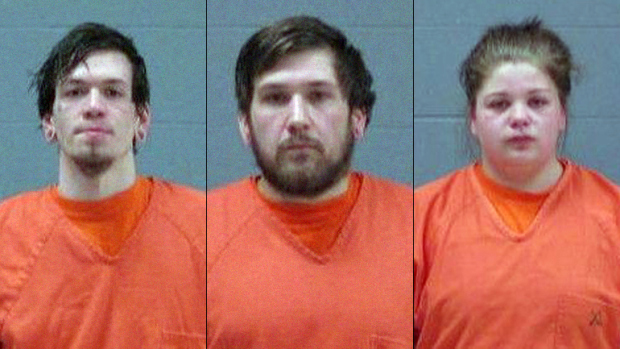 Yesterday we
reported
on the deaths of two Mankato residents linked to a dangerous synthetic drug reportedly called "2-C." Just a day later, police have made four arrests in connection with the drugs that led to these deaths. Three adults and one unnamed juvenile have been taken into custody -- they have yet to be charged. The police talked to the boyfriend of the deceased 17-year-old girl. He told them where he got the drugs, from the unnamed juvenile, which led investigators down a path that helped them apprehend James Inman, Tyler Caputo, and Skylar Jo Reichel-Schneider. Inman admitted to providing the drugs to the 22-year-old man who died -- serious charges are in his future. As for the darling couple of Caputo and Reichel-Schneider, they are thought to have been the ring leaders for this drug enterprise, providing the synthetic drugs to both Inman and the unnamed drug-dealing teen. With a search warrant on the couple's residence, the police
discovered
not only the little blue baggies with the gold crowns which the deadly drugs came in, but also pills, powders, drug paraphernalia, marijuana, weighing scales to distribute amounts of drugs, as well as a psychedelic mushroom growing operation.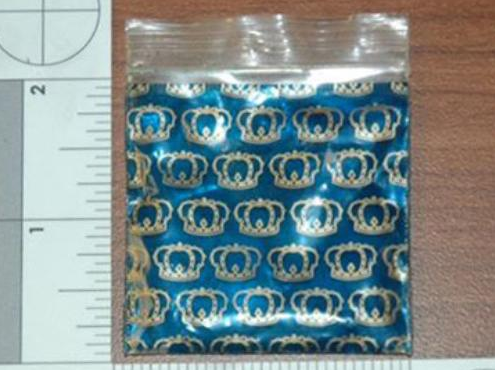 To further their case for caregivers of the year, much of these drugs and paraphernalia were found within reach of a young child found at the scene. Synthetic drugs are by nature dangerous -- they are even more so when inexperienced peddlers are cutting their "pure" products and adding in similar looking powders (oftentimes laxatives or other dangerous products) to acquire a larger profit. Who knows what deadly additives were joined with the drug which resulted in the death of two Mankato residents. That's the real danger of these type of drugs -- what really is in them once it reaches the users hands? Although many of our readers are not involved with drugs like "2-C," it's always a good idea to readdress the idea of the dangers that come from dimwits like Caputo and Reichel-Schneider having a say over what goes into your body, or your teens' body, or their friends. Angie said it perfectly yesterday:
We can't get back the lives of these two individuals but we can prevent more by taking precautions, and making wiser decisions about who we trust and what we consume.
Photos via: Blue Earth County Jail and Mankato Police