Movie Reivew -- 'Frozen' is a Visual Masterpiece and Another Fun Disney Princess Tale
Posted by Matthew Deery on Sunday, January 19, 2014 at 12:00 AM
By Matthew Deery / January 19, 2014
Comment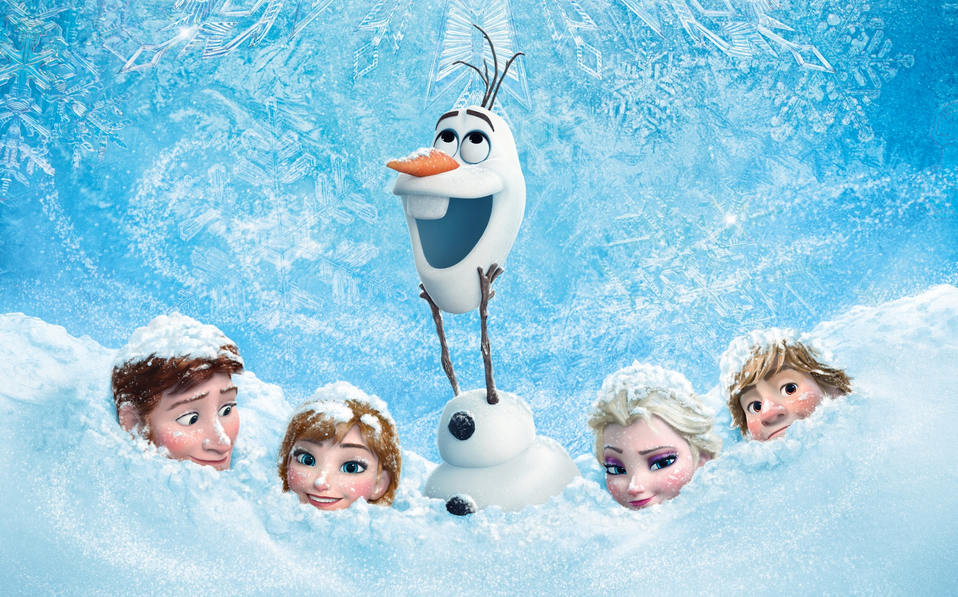 Frozen
has been one of those animated gems that has been beloved by audiences and critics alike -- while I myself am a huge Pixar fan (this
is not
a Pixar film) and love animated films, and the consensus on the film to this point has been almost strictly positive, I still never got around to seeing
Frozen
until yesterday. And to my surprise, the theater was still packed full of kids and their parents, even despite the film releasing in late November. After the screening, I understood why the theater was packed and why so many had regarded
Frozen
a success -- this film is a visual feast, it's filled with fun characters, and it sprinkles a bit of originality into the classic Disney princess tale. And when I say originality, I don't mean it went off the beaten path -- I said sprinkled. The film stars Kristen Bell as Anna, an ordinary princess with an extraordinary sister named Elsa who can manipulate the elements to craft cold, snow, and ice with just her hands. As the sisters grow up, they drift apart because of these powers -- as adults, Elsa is set to take the throne while hiding her powers from the rest of the world. Things take a dire turn as Elsa loses her cool (zing!) at her coronation ceremony and sets the majestic kingdom into a blistering winter wonderland. Anna struggles to save Elsa from the persecution of those who fear her chilling powers while also dealing with new love, friendships, and trying to bring the kingdom back to a livable climate.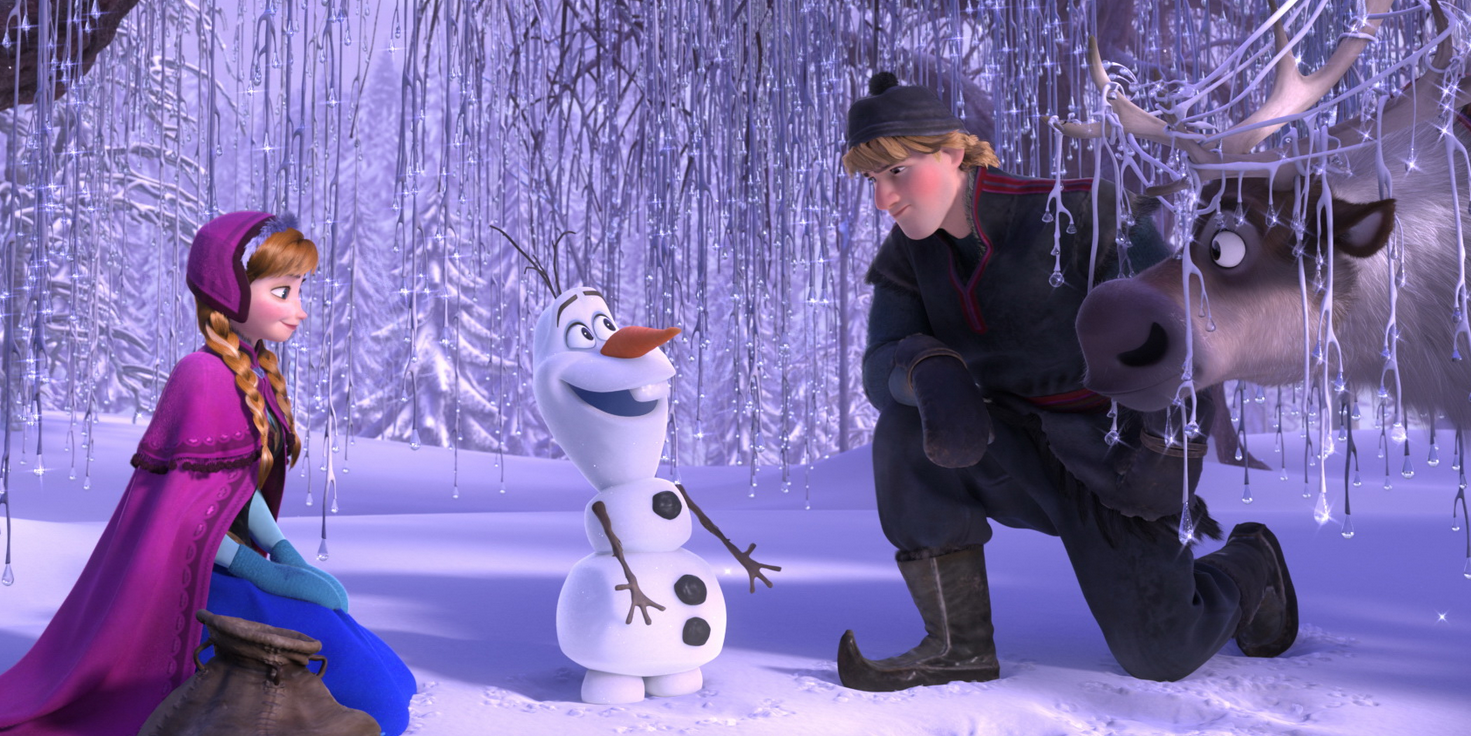 This movie shares a lot of similarities to another one of Disney's animated gems,
Tangled
. I also really dug that film and its visual flare, but these two films are really far too similar. It doesn't prevent me from enjoying either, but Disney doesn't score any points here for originality in terms of story or characters. Many of the characters feel the same, especially
Kristoff and Sven
, who are essentially the same characters as
Flynn Rider and Maximus
 from 
Tangled
-- like I said, there is some originality sprinkled into the mix in small parts of the story, but screenwriter Jennifer Lee really didn't do much to set this apart from
Tangled
. But going into a Disney movie, there is a formula to be expected to keep the young ones happy, and of course the juggernaut of children's tales won't stray too far from what breeds success. Even despite the retread of material, you would have to try hard not to enjoy yourself watching
Frozen
. The musical numbers help set the mood and bring nostalgia to all those times you watched the animated princess classics like
The Little Mermaid
and
Cinderella
.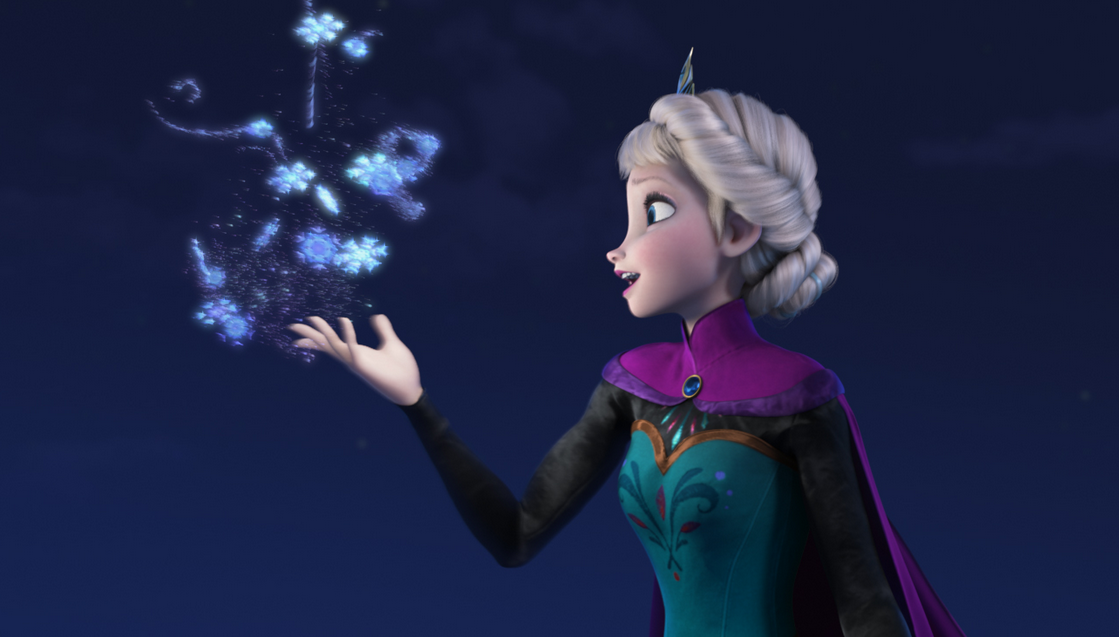 The breathtaking use of snow and ice, the beautiful kingdom and castle, and the overall visuals are more than enough to justify the price of admission. It really is a treat to enjoy what animators can imagine and then put on the screen these days. There are several awe-inspiring moments in
Frozen
. Without a doubt, the most astonishing moments are watching Elsa weave her magic with the wintery elements like some sort of cute, Disney
Sub Zero
. Overall, I must say Disney once again has crafted a worthwhile tale for all ages -- without a doubt
Frozen
will not be considered a classic by any means, but it's an admirable addition to the collection. The music always works right into the story, the characters are fun (but definitely not original), all the voice talent compliment their on screen personas very well, and of course, the selling point, the visual mastery weaved by Directors Chris Buck/Jennifer Lee and their team of animators, is flawless. Recommendation: See it. This is another Disney animated princess tale that kids will love and parents will find hard to dislike. Photos via: Google