Fun, Flavor and Historic Appeal -- 'Mattie's on Main' Restaurant Review
Posted by Kendra Ackerman on Friday, February 6, 2015 at 12:00 AM
By Kendra Ackerman / February 6, 2015
Comment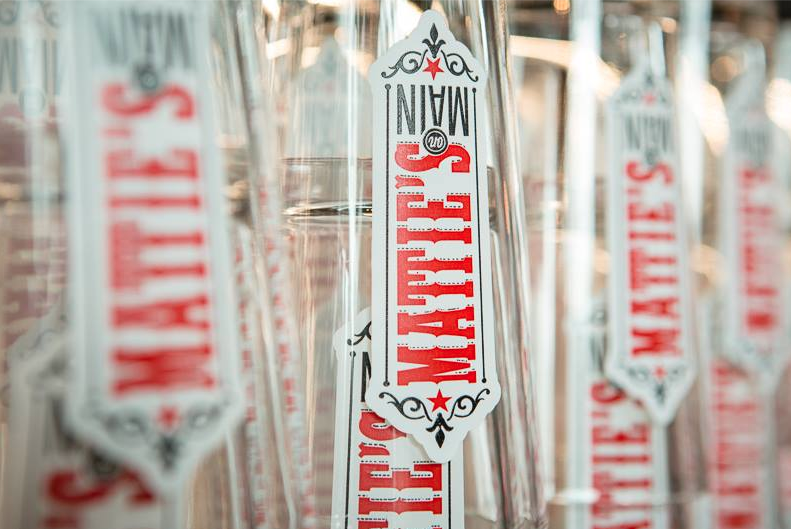 I always like exploring new restaurants in the Minneapolis area. Sometimes it's fun to go to old favorites, but there are so many places to try out that it doesn't happen very often. Along with that, the story behind a restaurant can make the experience even more inviting. Located in the Riverplace building in the
St. Anthony Main
area,
Mattie's on Main
is a new addition to the neighborhood with its modern day saloon vibe, various types of entertainment and great drink options.
The name and ambience of the bar has to do with the history that surrounds the area. In the late 1800s, there was a brothel near the exact spot Mattie's is located. The madam, Mattie St. Clair, was the owner. The decor resembles that era with a lot of red, black and white accents that signify a saloon. With the vintage chandeliers and patterned wallpaper, the scene is set for an 1800s bar. Another highlight of Mattie's is the year-round patio that overlooks the Mississippi River and the Minneapolis skyline.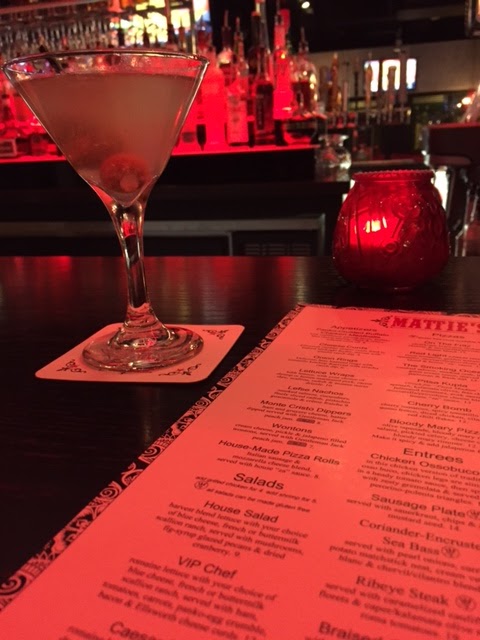 The food has a great twist to what Mattie's is all about. Their menu includes appetizers, salads, pizzas, burgers, sandwiches and other entrees. It sounds like a typical pub menu, but Mattie's does it a little differently. Unique add-ons and sauces such as sriracha ranch with cheese curds or a stone ground dijonnaise with a chicken sandwich tweaks it to perfection.
There are also seasonal selections such as a pot roast plate that I am wanting to go back and try. Something else I want to try are the "Adult Milkshakes." There are a variety and since Mattie's opened, are a popular item to choose. Mattie's also offers 16 different local drafts, signature cocktails, wine and "Gentlemen's Choice" beverages named after the madams that worked for Mattie.
When I experienced Mattie's on Main, I chose to go with the "The Southern Belle" which is basically a crispy chicken sandwich. I was very pleased with it. From the dijon to the savoriness of the chicken, I would go back for it again. I chose the rosemary fries as a side which I enjoyed as well. As a beverage, I chose "The Vixen" which is a dirty martini. It was paired with a single bleu cheese olive. Sometimes martinis can be made incorrectly and are difficult to stomach -- but mine was delicious. My dinner date chose the "Mattie's Burger" which comes with the regular lettuce tomato and pickles. He added cheese with a side of rosemary fries and from the bite I had, it was really tasty.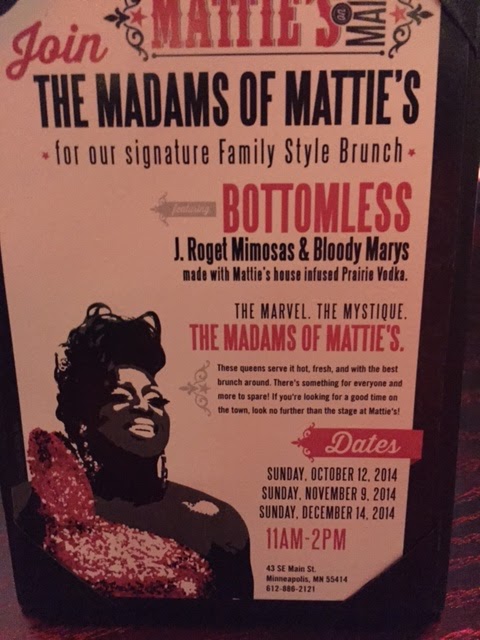 To close, Mattie's also offers different types of entertainment. Karaoke, drag brunch with "The Madams" and a "Craft Beer Bust" event that allows people to try all the local brews for $18 every Sunday from 2-6 p.m.
Just to name a few, Mattie's offers an array of entertainment, has a great food and drink selection all while having a little history to support the bar's name, Mattie's is a great spot to try for a night out or a dinner date with friends.
Photos courtesy of: Mattie's on Main Facebook -- Kendra Ackerman