Goodbye Jared Allen -- You Will Be Missed
Posted by Matthew Deery on Monday, March 10, 2014 at 12:00 AM
By Matthew Deery / March 10, 2014
Comment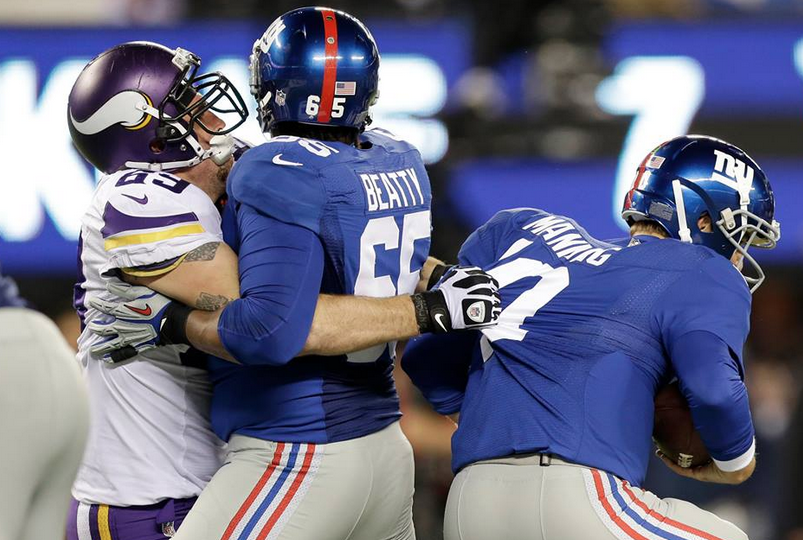 The future of Jared Allen was hanging in the balance after the Minnesota Vikings concluded their abysmal 2013 season -- needing a new contract, the Vikings and their fans awaited Allen's decision (despite most of us knowing he would not be back). On Saturday night, the four-time All-Pro announced he would not be returning to the Vikings. I want to take this moment to thank Jared Allen for all the memories (one of my favorites is above) and wish him the best. While the news is sad for those who root for the purple, this is the best move for both Allen and the team. The once 'mulleted' defensive end said he plans to test the waters of free agency (the market officially "opens" Tuesday afternoon) for the first time in his ten year NFL career. He has whittled down his options to five contending teams, which decidedly does not include the rebuilding Vikings. Ken Harris, Allen's agent,
confirmed
the news. Allen has been a Viking since being traded here from Kansas City back in 2008 -- since then, Allen has been wreaking havoc in the oppositions' backfield registering 85.5 sacks in his tenure in Minnesota. Poor Aaron Rodgers, poor Jay Cutler, poor Matthew Stafford -- those three NFC North quarterbacks all breathed a sigh of relief upon hearing this news.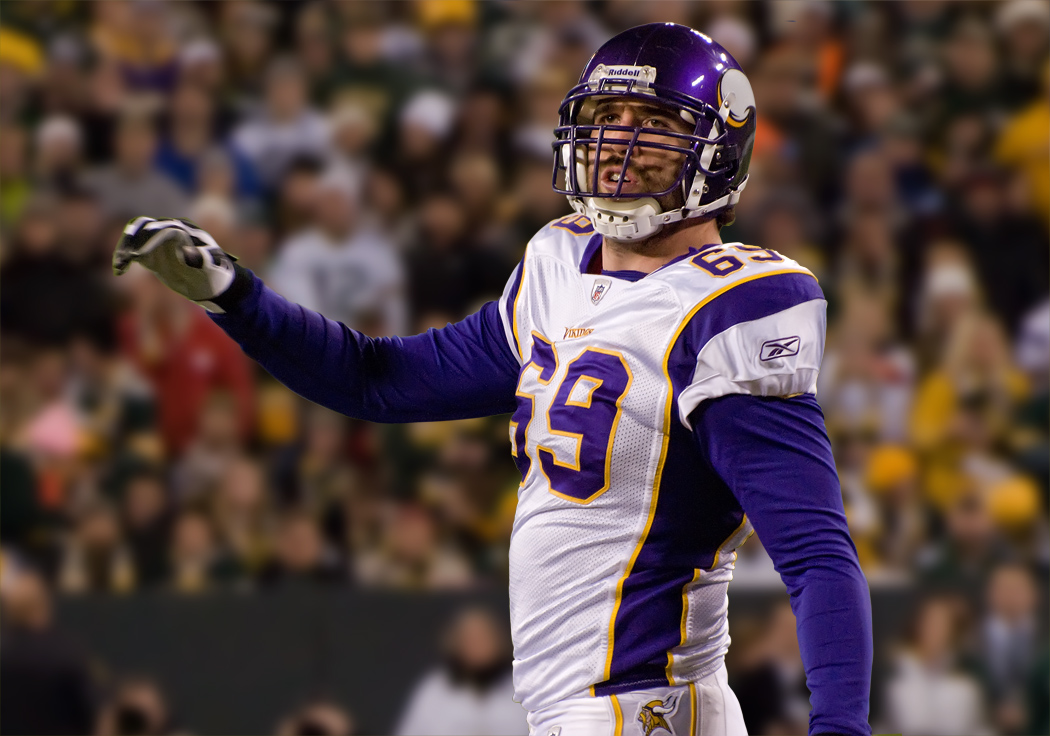 While Allen will go down as one of the all-time greats to wear the Vikings uniform, his departure was necessary. His price tag is likely too high, as some potential contending team will likely overpay for Allen's services. Not only that, but his production is declining, although his sack numbers have been consistent the past two seasons (12 and 11.5) -- however, both of those seasons are way down from his unbelievable 22-sack campaign in 2011. His decline in production is measured more in impact and how less dominant he has been from years past. Even so, his production has still been consistent and he will still be a mid to high level defensive end for another NFL team in 2014. Allen, 31, is undoubtedly in the twilight of his career. Considering that, the Vikings went ahead and offered Brian Robison a contract extension earlier in the season, and just yesterday 
re-signed
the much younger Everson Griffen (likely to replace Allen) to a five-year, $42.5 million deal. This clearly shows a move towards youth, an effort to pay potential up and coming players like Griffen and not overpaying aging players like Allen (despite his status as a fan favorite). It's also speculated that Allen would not fit in new Head Coach Mike Zimmer's defensive scheme (he may be turning the team into a 3-4 defense).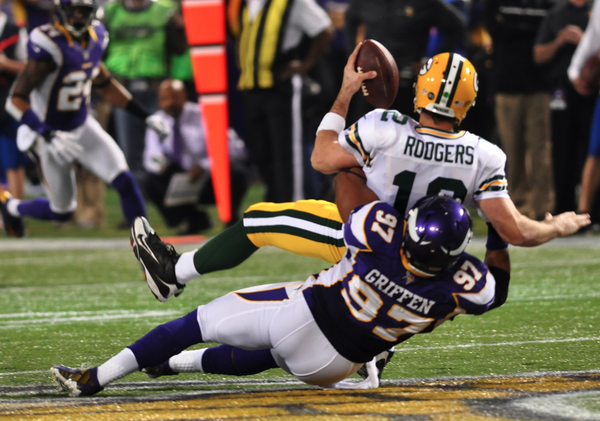 The Vikings are rebuilding -- Allen knows it, the Vikings know it. It's best to continue to move towards young talent -- not to mention all the extra money ($40+ million in cap space) the Vikings saved by not putting it towards Allen -- now they can put it towards other free agents. So while it's sad to see the calf-roping crazy defensive end leave, both parties knew it was time. I wish you the best Mr. Allen. We'll see you again when the Vikings introduce your number into the their Ring of Honor. Photos via: Google