Gopher Fans Ride the Rails of Time
Posted by Tony Randgaard on Sunday, September 20, 2015 at 12:00 AM
By Tony Randgaard / September 20, 2015
Comment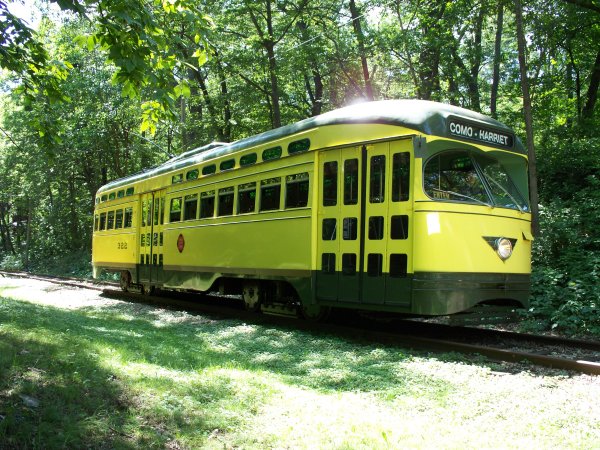 It was almost midnight September 2nd as thousands of Gopher football fans streamed to the Green Line rail platforms. Metro Transit lined up trains like cord wood. Not that the riders minded the short wait. An orange crescent moon presided over a glorious summer night and temps were still in the mid-seventies. Indeed, the sound of the train horns could easily lead the mind to wander and reminisce: Were we dreaming or did this scene happen before? There certainly were a lot of clues to think it had.
1. Echoes of Twin City Rapid Transit (TCRT)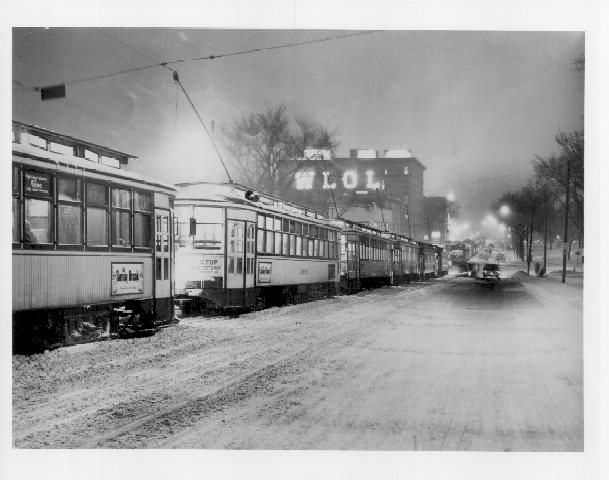 As we board the trains at the West Bank stop we are literally tracing the same footsteps of Gopher fans in the Forties and Fifties. Gopher fans already had five national championships under their belt when they were leaving Memorial Stadium (was across from Williams Arena) to hop the Interurban street car Line #9. The Interurban was the granddaddy of high traffic routes connecting Minneapolis and St-Paul on University Avenue. After World War II, servicemen returned home, enrolled at the 'U of M' and flooded the streetcar system. Talk about bustling! TCRT veteran Robert Cumbey recalled that this route "had one of the highest traffic densities in the Cities streetcar system. During the morning rush hour in the Forties, "there were over 70 cars on the line at once, or one for each city block."1 It is mind-boggling to consider that the street car system generated ridership of 201 million people in 1946. In contrast, last year only 6.5 million Twin Citians rode the rails.
2. Thank Goodness for "Extras"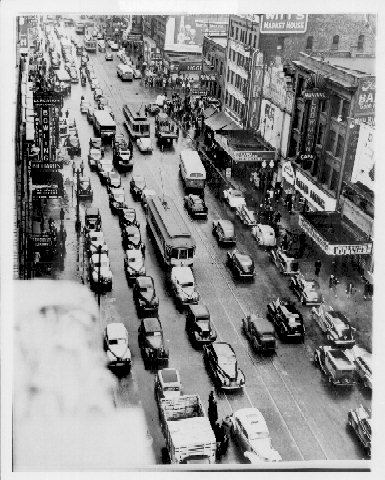 In the Forties TCRT called supplementary trains "extras." Cumbey said that the company would run 14 extras during each morning rush hour. Last week we were relieved to see that modern day Metro Transit is using a similar process for big events like the Gopher-TCU game. We spoke with media spokesperson Howie Padilla at Metro Transit and he estimated that a whopping 13,700 fans used the rails to and from that game. He added that three car trains with a capacity of 600 were scheduled at five minute intervals to handle the crush.
3. Speeding on the Owl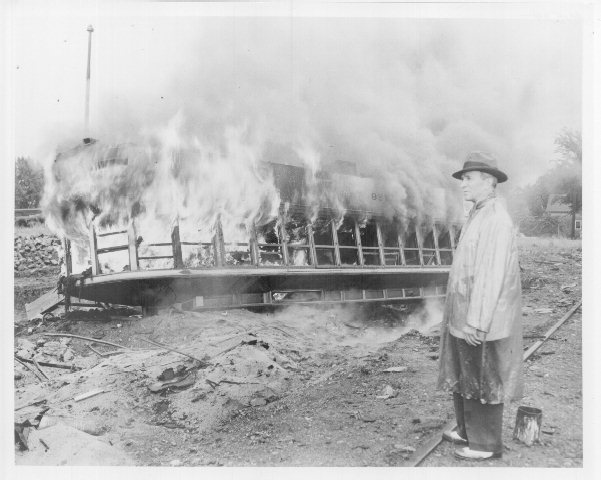 After the TCU game, we rode the Green Line to the Downtown East station and stepped off at 1:05 a.m. Our hopes sank as we hear the conductor make an announcement that: "There is not a scheduled Blue Line train this late and you may not be picked up." Ughh. Well this is certainly not like the halcyon days of the streetcars? Those days were wonderful for late night revelers. Nicollet Avenue, Lake Street, University, Hennepin and even a quiet street like Bryant Avenue (now a bike boulevard) had trains running until 4:00 a.m. On Fridays and Saturdays, Bryant Avenue had 4 to 5 cars running in the middle of the night. These were called 'Owl' runs. As I wait longing for my own Blue Line 'Owl' service, I have to chuckle. I read an interview with Bob Schumacher of the Minnesota Transportation Museum (
The 1940s
written by Aaron Isaacs, Bill Graham and Byron Olsen). In the Forties he said:
"There was no such thing as missing the Owl." The late night trains met each other for connections. He added: "Transfer conditions were always reliable. That was the way it operated." 
Another fun aspect of the 1940s Interurban University route was that when you caught a late night 'Owl' service, riders could experience the top streetcar speeds. Motormen loved opening up the juice on those runs, hitting 50-55 miles-per-hour. That would have been a thrill to whir by the theatres, bars and ballrooms of University Avenue in the middle of the night? Consider that those speeds were faster than most automobiles of the day. And while today's Metro light rail can hit speeds in that range the standard operating speed is closer to 40 MPH. Today, Metro Transit employs modern technology to move passengers efficiently during big events. Padilla said there are supervisors at their Rail Control Center who helped coordinate an unscheduled Blue Line train while I was waiting. I caught the connection at Downtown East with less than a ten minute wait.
"Through planning and timing, we know that we are getting better and better at getting people to their destinations more safely and efficiently with each event. With more than 40 events so far including Vikings games, Twins games, Saints games and concerts, it sometimes seems like events aren't events. It's just a continuation of business as usual," Padilla said.
Try It Out Yourself
If you are in a sentimental streetcar mood, go no farther than the historic Lake Harriet trolley ride. When the Como-Harriet PCC streetcar rolls out of the trees at William Berry Road, it looks like a sleek yellow and green rocket ship. Its pristine condition and the two dollar fare, make it easy to experience the Interurban rides of the Forties and Fifties. There is not enough track to hit 55 miles-per-hour like they did back then but the route features great views of Lake Harriet, hidden vistas of Lakewood Cemetery and the southeastern shore of Lake Calhoun. For more information: Como-Harriet Streetcar Line Linden Hills Station: Queen Avenue at West 42ndStreet in Minneapolis. Saturday and Sunday operations through September 27 • 12:30 p.m. to 7:30 p.m. Saturday and Sunday October • 12:30 p.m. to 4:30 p.m.
http://www.trolleyride.org/
Photos courtesy of: Minnesota Streetcar Museum -- Minneapolis Public Library -- TCRT