Gopher Men Ready to Dance After Surprising Rebound Season
Posted by Brent Lee on Thursday, March 16, 2017 at 12:00 AM
By Brent Lee / March 16, 2017
Comment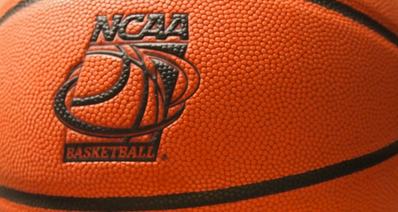 Xeroxed copies of brackets are pinned to cubicle walls across America in anticipation of the start of March's annual "Madness." Amateur office bookies are collecting five and ten dollar bills from last minute entrants, each of whom believes they can employ their personal method of bracketology to foresee the hidden upsets and ultimately "win the pool." March Madness is a tradition with which even the most casual hoops follower has become familiar, but this year the Big Dance could be a bit more dramatic for fans of college basketball located here in Minnesota. For the first time since 2013, there's a team from our state on the dance card. [caption id="attachment_1312852" align="aligncenter" width="560"]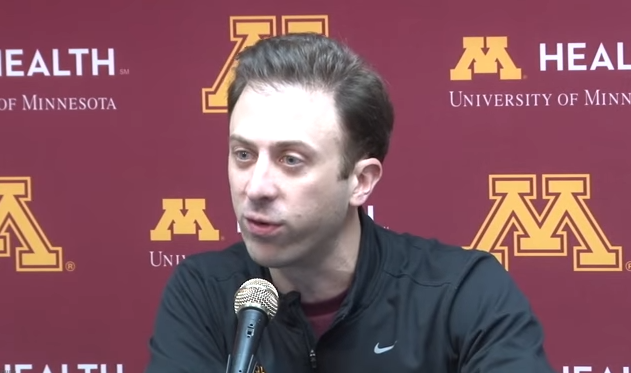 2016-17 Big Ten Coach of the Year Richard Pitino[/caption] I've been pretty critical (
here
,
here
,
here
and
here
, though I was nicer
here
) of the Gopher program under Richard Pitino, but give the young coach a healthy portion of the credit for the on-court performance of his players this season. One year ago, the lowly Gophers managed only eight wins (to go with 23 losses) and turned in an abysmal 2-16 conference record, posting perhaps the worst season in program history. Coach Pitino drew heavy criticism with pundits often wondering aloud if he was in over his head. Nearly 365 days and 180 degrees later, 34 year-old Captain Pitino has righted the ship with a steady hand, his team sailing a brave new course. And later today, the Golden Gophers, led by their recently crowned Big Ten Coach of the Year, take an impressive 24-9 record and a #5 seed into a first round match up with Middle Tennessee State at the NCAA tourney. [caption id="attachment_1312854" align="aligncenter" width="550"]

The Gophers will face the Middle Tennessee State Blue Raiders in the first round of the NCAA Tournament.[/caption] A few data points to make clear the impressive nature of the program's turnaround: ?
The Gophers were the most improved team in Division I basketball this season
. To date, they've won 16 games more than they did a year ago, which broke Indiana's record for a Big Ten team. (Indiana improved by 15 wins in 2011-12.)
? The Goph's 11-7 Big Ten record is the best since the conference expanded the schedule (back) to 18 games in 2007-08
. In fact, you have to go all the way back to the 1989-90 Gopher team to find a non-vacated-for-academic-fraud squad that won 11 games in the conference.
? Their #5 seed is the highest Minnesota has had since being a #2 seed in the 1982 tournament
(that only included 48 teams). In fact, this year is the 10th time Minnesota has been invited to the NCAA tournament (excluding vacated seasons), and their #5 seed is their second best in school history. ?
Minnesota's 24 wins is the highest total a Gopher team has ever reached entering the NCAA Tournament
(excluding vacated seasons). This season also included five road wins against conference teams (most since 1982) and an eight-game wining streak in the Big Ten (longest since 1973). Not to overstate it, but by most measures — wins, conference wins, context of the depths from whence they've recently ascended — this has been one of the most successful years you can find in the history of the Golden Gopher basketball program. That said, the Gopher's opponent in the opener — the Middle Tennessee State Blue Raiders — upended #2 seed Michigan in last year's first round, and could pose problems for Pitino's group. MTSU is an impressive 30-4 on the season and actually ranked higher than Minnesota in both the AP and USA Today polls. Meanwhile, the Gophers will be short on depth after losing senior guard Akeem Springs to torn an Achilles tendon during their win over Michigan State this past weekend. Despite all their unquestionable success this year, a first round exit from the Big Dance could sour what has been a sweet season for Pitino and Minnesota. The Gophers tip off against the MTSU Blue Raiders at 3PM CST at the BMO Harris Bradley Center in Milwaukee, WI. The game will be televised on TNT. [caption id="attachment_1312855" align="aligncenter" width="550"]

Ingesting maroon & gold Kool-Aid may be harmful to your bracket.[/caption] My prediction: The Gophers are stunned 73-70 by Mid Tenn State as I pick up a key upset in my bracket. I have a bunch of U of M alums in my pool who are drunk on the maroon and gold Kool-Aid right now. They're suffering from delusions of Gopher grandeur and have Minnesota going deep. Loyalty to your team is commendable, but it's not how you win the office pool. Images via: Flickr — Brent Lee — YouTube — Wikipedia