"Groundbreaking" at MOA — Expansion Facts and Figures
Posted by Brent Lee on Wednesday, March 19, 2014 at 12:00 AM
By Brent Lee / March 19, 2014
Comment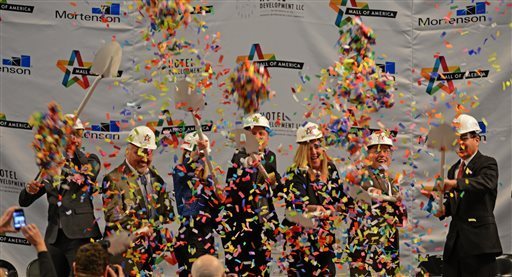 On Tuesday, ground was officially broken on the Mall of America's most recent expansion… Well, no. Not
really
. The 30-minute "groundbreaking" ceremony was
reportedly
held
inside,
 in the rotunda, taking full advantage of the Mall's consistent (and
furnace-free
) 70 degree temperature. And, because of the indoor venue, there was technically no "ground" involved in the
ground
breaking, though organizers had plenty of confetti and ceremonial shovels on hand to creatively commemorate the occasion.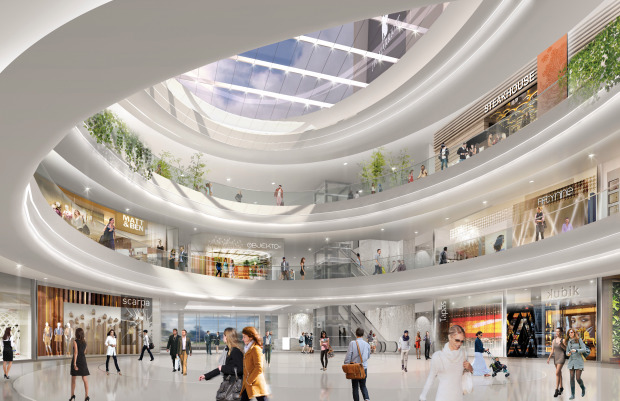 The expansion — which is being labeled by the rather uncreative moniker "1C" — will cost a
reported
$325 million and is scheduled to be completed by August 2015. Here are some of the other particulars surrounding the Mall's scheduled mega-addition:
? The expansion will include 163,000 square feet designated for retail shopping and dining.
? Currently, more than 40 million people visit the MOA annually. Projections say the planned expansion could bring 20 million more visitors to the mall each year.
? The project will also include a seven-story 180,000 square foot office tower — the 'MOA Crossings Office' building.
? The expansion will create 1,000 construction jobs, along with 2,500 permanent retail positions upon completion.
? The project includes plans for Marriott luxury hotel, an underground parking area (which will include valet services) and a second atrium — which will be larger than the Mall's current atrium.
? A $250 million tax break was passed by Minnesota lawmakers in 2013 to assist Mall of America in financing the expansion.
? Minnesota's own Mortenson Construction — who is also building the new Minnesota Viking's stadium downtown — won the contract to build the expansion. Mortenson is based in Golden Valley and also built the Radisson Blu hotel which is attached to the mall.
As we
reported
earlier this month, the "1C" expansion project that broke ground today is only the first phase in the massive, overall 10-year plan that will eventually double the size of the already-gargantuan Bloomington mall.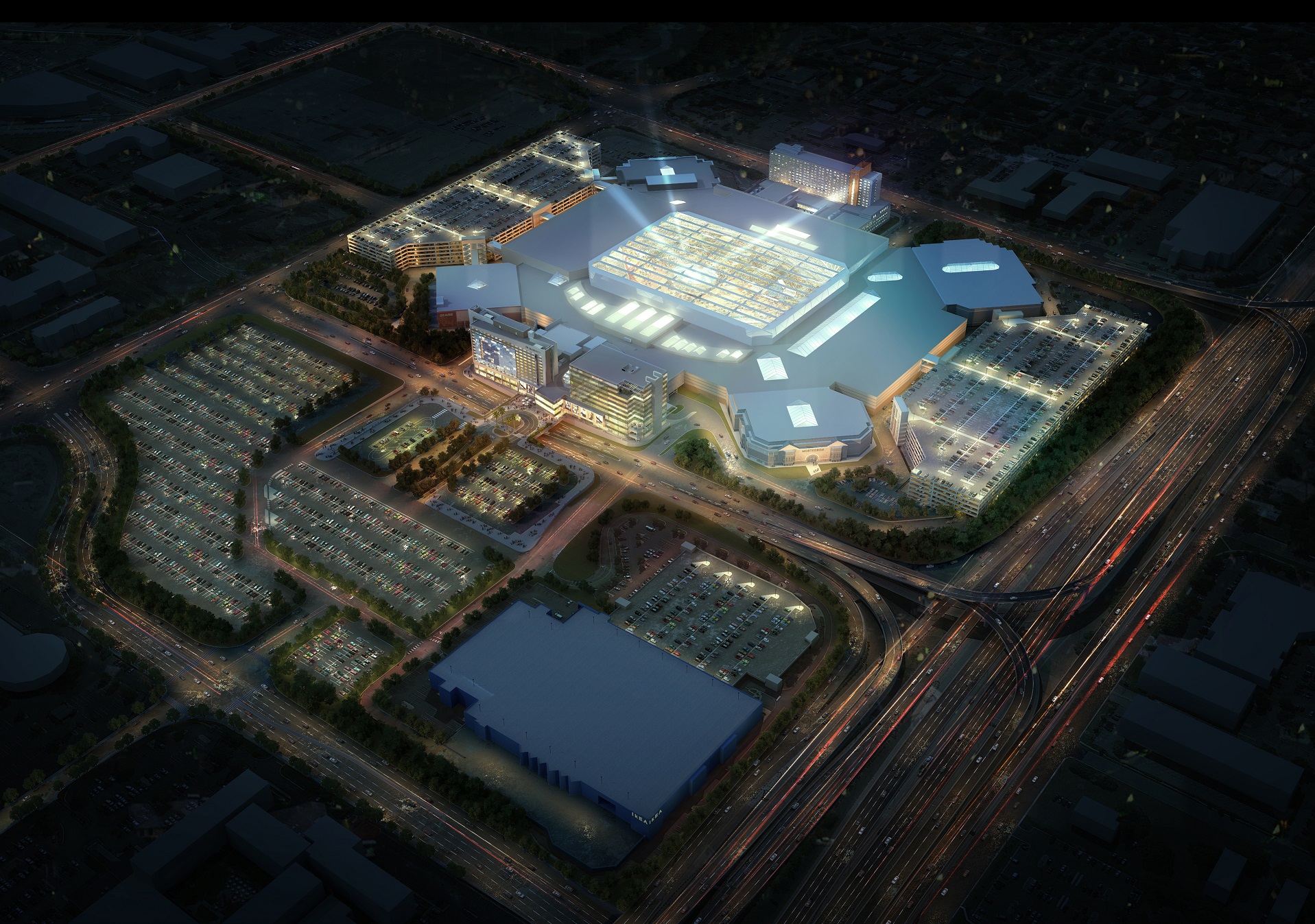 Stayed tuned (and stop back) for more updates on what will soon be the largest mall in the entire Universe. Images via: Richard Sennott (Associated Press) and DLR Group