Gunshot Wound Killed Isle Royale Wandering Wolf
Posted by Joseph Friedrichs on Sunday, March 16, 2014 at 12:00 AM
By Joseph Friedrichs / March 16, 2014
Comment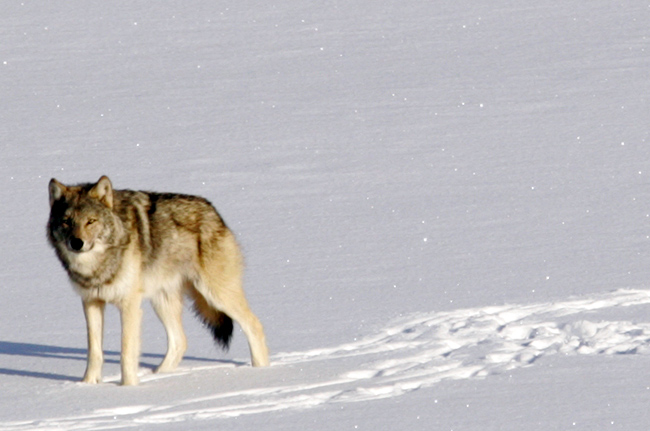 A gray wolf that fled Isle Royale National Park across a Lake Superior ice bridge and was found dead on the mainland had been shot with a pellet from an air gun, officials
said
Friday. The 5-year-old female, nicknamed "Isabelle" by researchers who monitor wolves and moose on the island park, was described as a loner that had been bullied and bitten by other wolves. A necropsy confirmed that the wolf died last month of a pellet gun wound. That came as a surprise because the gun wound wasn't visible, Park Superintendent Phyllis Green said. There were no visible wounds, and scientists initially said she apparently hadn't been shot. But the pellet showed up during an X-ray, and a necropsy showed it had caused fatal internal damage.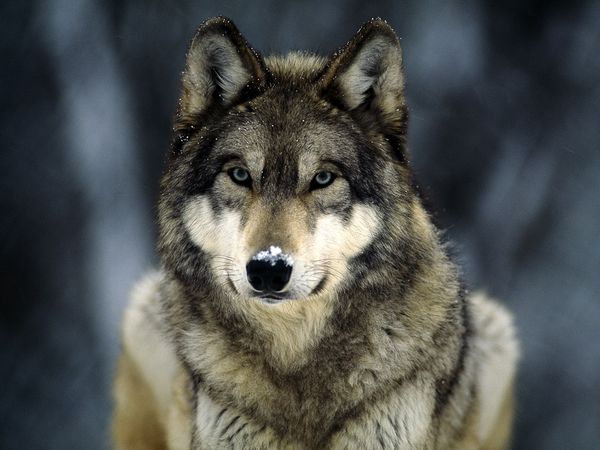 The pellet was a type used typically to hunt small animals such as squirrels, Green said.
"It is a fluke in some ways, because basically this very small, low velocity pellet managed to go between two ribs and get into an artery and cause damage and kill the animal," she said.
Green said the wolf crossed to the mainland on an ice bridge that formed across Lake Superior.
"She did prove that that ice bridge is a working bridge, hopefully it will be a two-way one at different points in time," Green said.
This winter's ice cover on Lake Superior had raised hopes that a wolf would cross to Isle Royale and rejuvenate the population. There are now only ten wolves remaining on the island, according to the AP story about Isabelle. This report was prepared by the Associated Press. Photos via: Google