'Hairmantown' & 'Flowbio' Highlight 2015 All Hockey Hair Team
Posted by Brent Lee on Monday, March 9, 2015 at 12:00 AM
By Brent Lee / March 9, 2015
Comment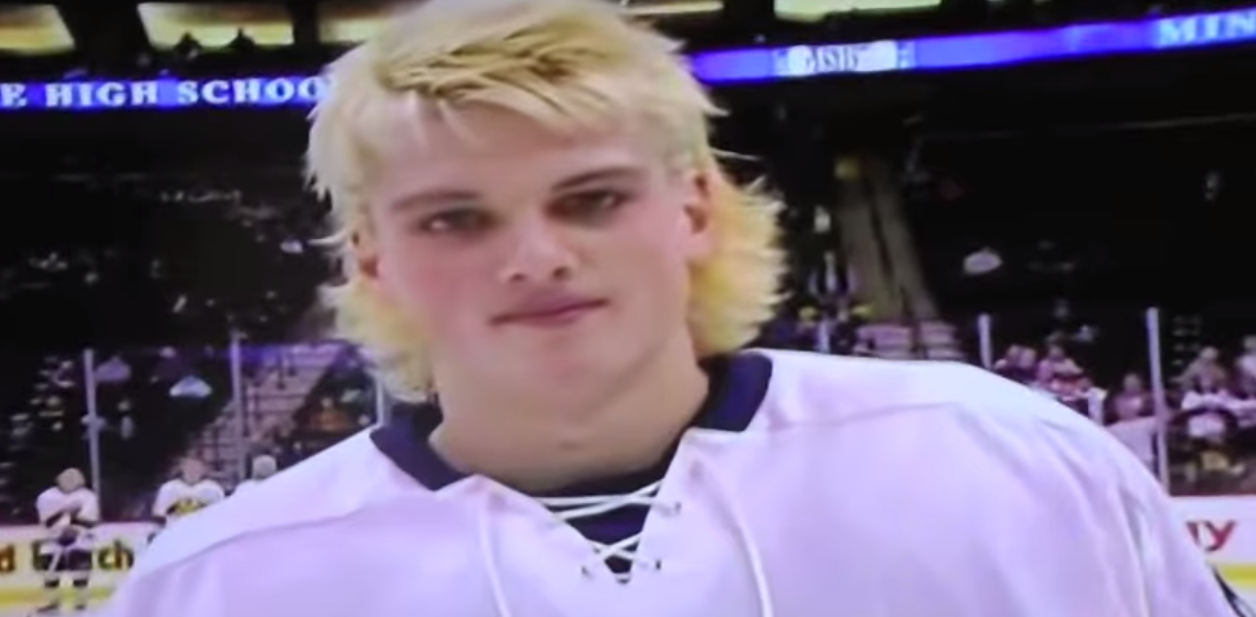 The 2015 Minnesota State Boys' Hockey
Tournament
wrapped up on Saturday night in St. Paul. Lakeville North won the AA Championship, capping off a perfect 31-0 season with a 4-1 victory over Duluth East in the final. In Class A, East Grand Forks won its second straight title, defeating Hermantown 5-4 in the championship game. (This was the 6th straight loss for Hermantown in the final.
Ouch.
) While winners were crowned for their hockey achievements at Xcel Energy Center, a coronation of a different sort was taking place on YouTube. The 2015 Minnesota State High School All Hockey Hair Team was announced on Saturday. This year's team, as usual, was amazing... This is the 5th year of what is becoming a very popular tradition. The first four videos (
2011
,
2012
,
2013
, and my favorite
2014
) have accumulated over 2,000,000 views on YouTube to date, with their total view count spiking up this time each year as the series gains notoriety. It's no wonder the AHHT videos have become such a hit. The crude production values and droll commentary from the series' creator and narrator are pure comedy gold. For those unfamiliar with the phenomenon of "hockey hair",
Urban Dictionary
defines it as follows:
"Long, untamed hair usually capped with a hat with wings of hair flowing and curling up from under it. This hair flows easily out of hockey [helmets] and is becoming popular with hockey players everywhere."
and
"A mid-length, fluffyish mullet associated with hockey players, especially those from Canada and Eastern Europe in the 1990s."
and
"Known as the 'Texas Flop Top', 'Arkansas Waterfall' and other names is long [hair] almost to the point of the shoulders. Curling and popping out of the helmet."
For those unfamiliar with Urban Dictionary,
here
is the Wikipedia article describing it. If you don't know about Wikipedia, then I sincerely don't know how you function in 2015. Enjoy the flow. And get 'em next year Hairmantown. Media courtesy of: YouTube