Heading North? Check Out All the Festive Lights of 'Bentleyville'
Posted by Eva Meierhoff on Tuesday, December 3, 2013 at 12:00 AM
By Eva Meierhoff / December 3, 2013
Comment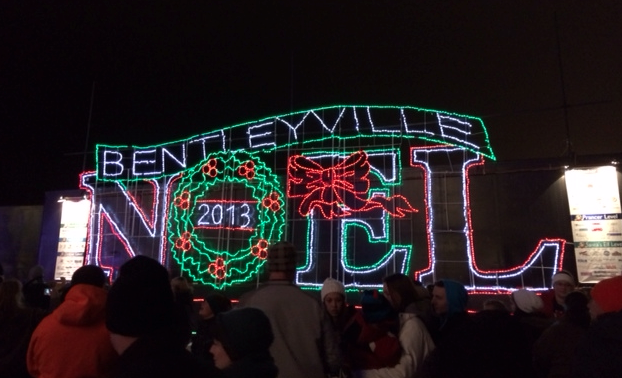 As a relatively snowless November stretches into December, many Minnesotans start to get restless. What is the point of it being cold when there is no snow? What can we do here in this type of weather? If you feel like driving two and a half hours north, the answer is
Bentleyville
. Situated at Bayfront Festival Park in Duluth, the "Tour of Lights" is a bright, festive, and cheery event for the whole family.
Bentleyville
is first and foremost a light display. As you enter, you follow the herd through a series of tunnels with different collections of lights on each side of you as Christmas music plays in the background. Not all of these arrangements are what you would expect of typical holiday decorations; Thomas the tank engine, dinosaurs, and Duluth-specific tourist spots also make appearances throughout.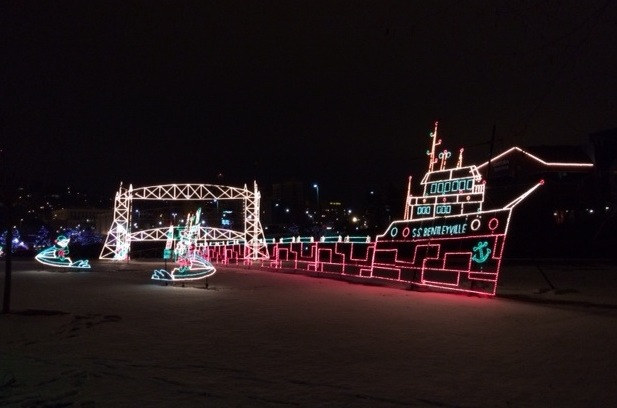 At the heart of it all stands a 128-foot tree that flashes its (100,000!!!) lights in time to the music. Many people lingered to stare, parents snapping photos while their children danced to the beat. Watching the show, the feat of creating this beautiful giant was not lost on me. It was clear that many people put a lot of time and effort into making
Bentleyville
the best it can be.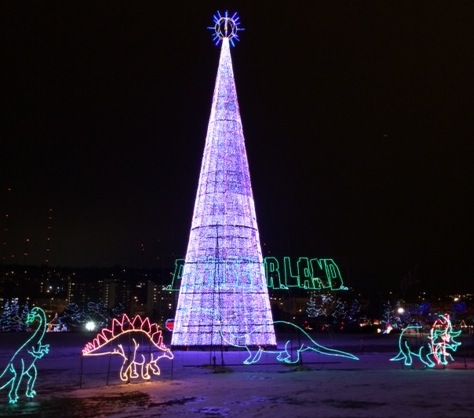 Bentleyville
is about more than just the lights. It is also a place where families and friends can gather around one of the many fire pits and roast marshmallows while drinking hot chocolate. It is an opportunity to donate toys or non-perishables to the Salvation Army. It is an excuse to get down by the harbor and look at the great views it has to offer.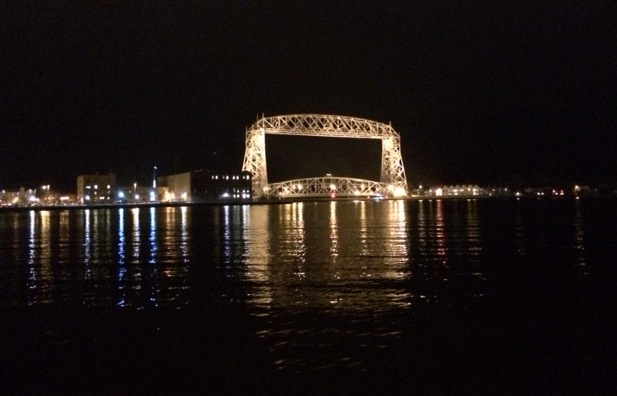 The event also presents a chance to get your picture taken with Santa and his reindeer, copious amounts of popcorn, and clothing and other merchandise for sale. All in all, my trip to
Bentleyville
was a successful one. Admission is free, there is plenty to see and do, and the sights are spectacular. I would certainly name it as one (of many) reasons to make the trip up to Duluth! For more information, visit the event's
website
. Photos via: Eva Meierhoff