Hesitant Optimism at Vikings Training Camp
Posted by Erik Bergs on Tuesday, August 5, 2014 at 12:00 AM
By Erik Bergs / August 5, 2014
Comment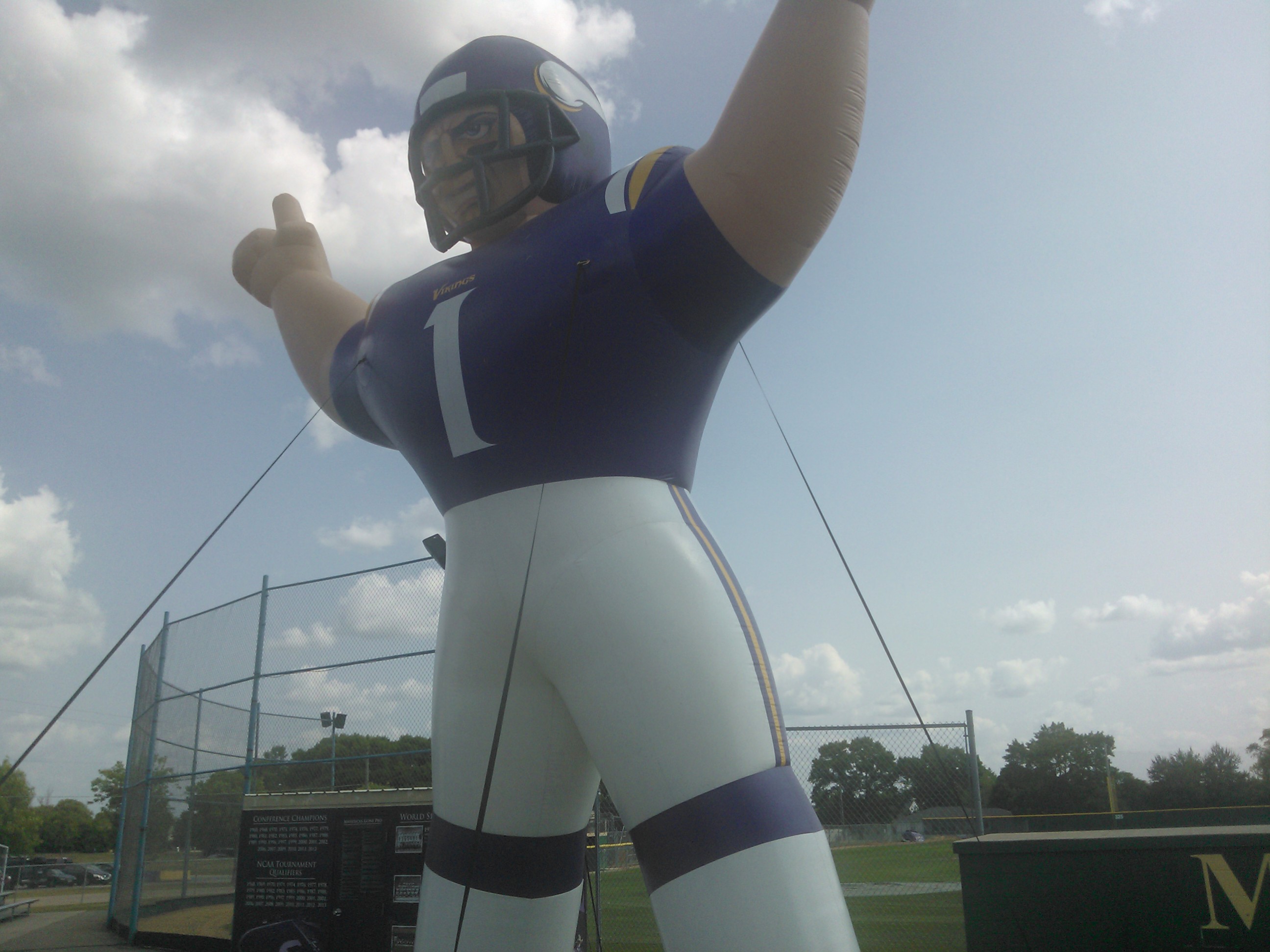 Mankato is nearing half a century of hosting the Minnesota Vikings Training Camp (next year will be the 50th), but the legendary purple invasion will never get old. Each year the horned masses gather where the Minnesota River turns north to find a blank slate... and we're thankful for it. All of the most successful seasons for our beloved Vikings have ended with losses. The coming year always has the potential to be "the one," the greatest, the most memorable ever. In this statewide pilgrimage, in homage of our nation's most successful sport, any lingering fan knowledge from the previous year (and off season) erupts onto the canvass of "could be." Chatter in the bleachers analyzes draft picks, injuries and trades like a sportscaster conference. Every weakness is room for improvement and every strength is something to celebrate.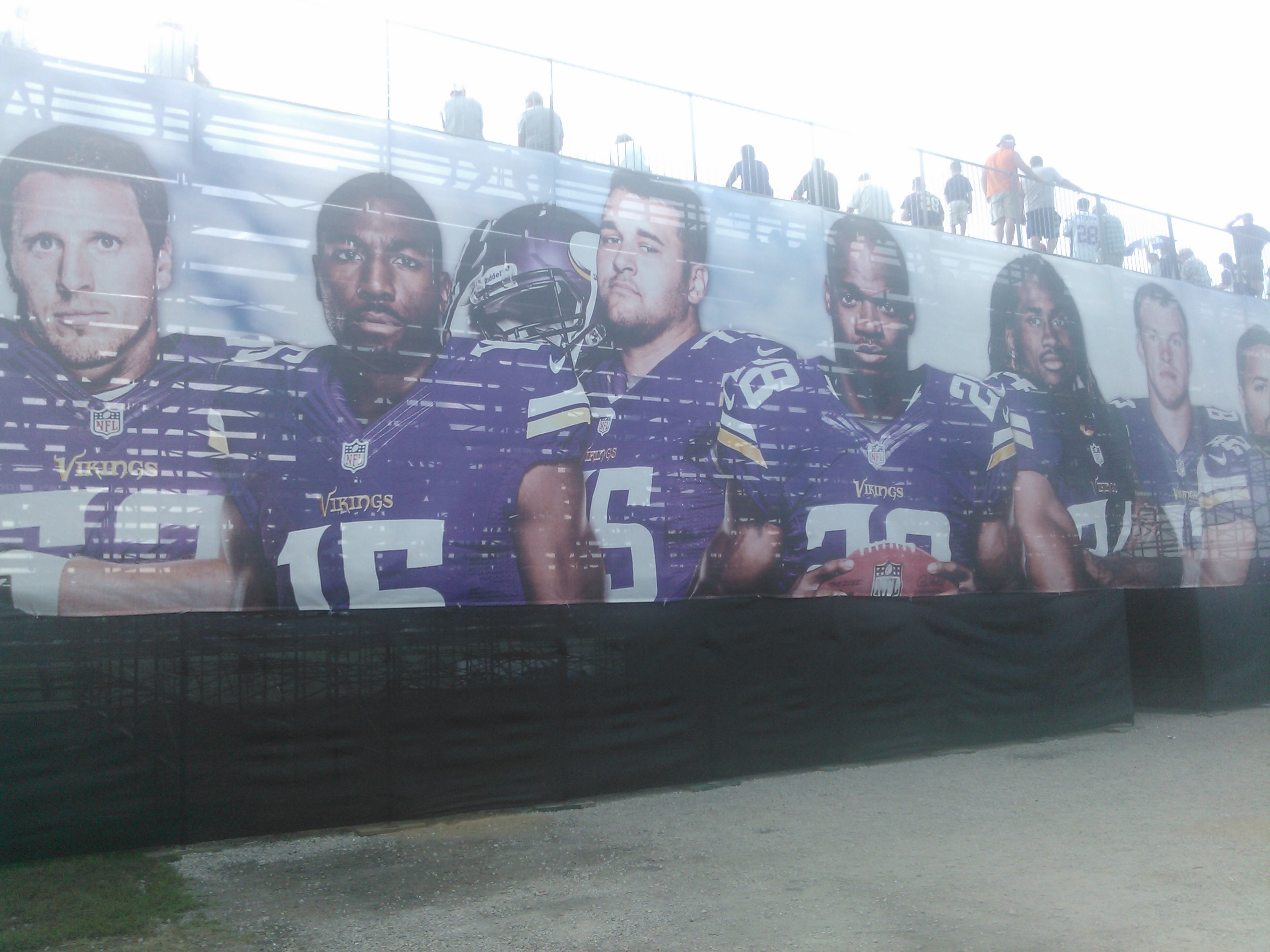 Training camp isn't always about showing off football knowledge, there's plenty of other things to do too. It might be possible to grab a few autographs, yes, but many of the other activities at training camp are just pure fun. From football throwing challenges, photo opportunities (one with your head on Adrian Peterson's body), an
NFL Play 60
obstacle course and a well-stocked bar there's the real potential to make a day out of it all. [caption id="attachment_274623" align="aligncenter" width="560"]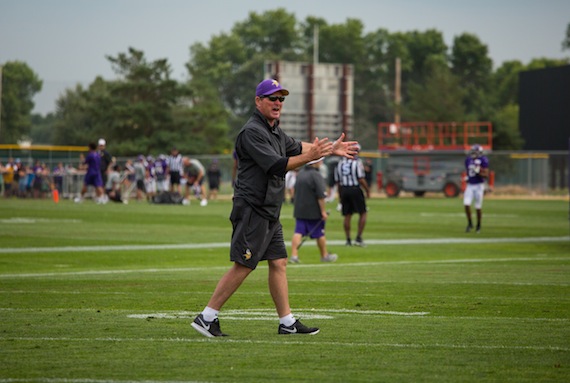 Head Coach Mike Zimmer[/caption] Training camp novelties and differences year-to-year can always be felt; but with a freshly hired coaching staff: new formations, new rules, new pet peeves (things that will make the coaches stop the scrimmage) and new plays are the norm. Although Mike Zimmer (head coach) still has his heart in the defense, much of the attention is being leveled upon Norv Turner (offensive coordinator). Norv, a veteran of nearly 30 years in the NFL and winner of two Super Bowls (as offensive coordinator), tripped up the Vikings with some notably tricky plays with the Cleveland Browns last year. Getting on the radar and the team might have been just half the battle for Norv, he'll need to hone an offense with quite a few strengths but also some glaring weaknesses.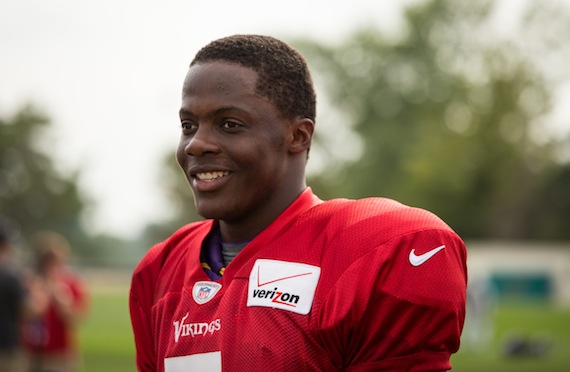 The quarterback situation got many of the headlines last year for the Vikes and still isn't resolved. Though there are three men wearing red at training camp (Christian Ponder, Teddy Bridgewater and Matt Cassel), it's only a two man race (sorry Ponder). The rookie Teddy Bridgewater looked good (though I witnessed for myself his nasty tendency to overthrow receivers), but the veteran Matt Cassel had a noticeable edge in accuracy and field vision despite likely having the weakest arm of the three.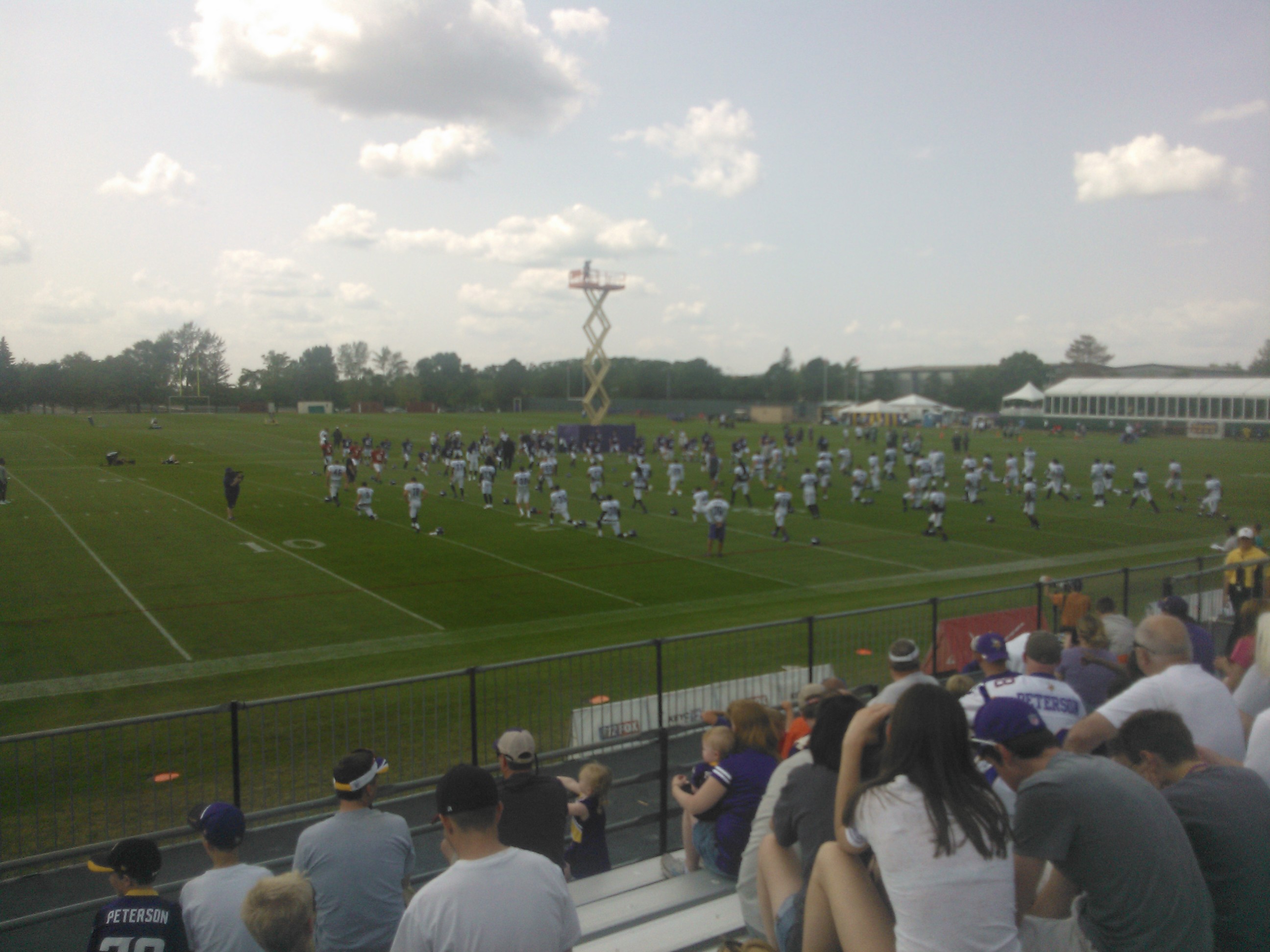 Part of last week's underwhelming performance of all three quarterbacks might have been some excellent play from the Vikings defensive backfield. Xavier Rhodes (among others) seems to be clicking well with the new schemes. If the Vikings were to get back to some solid defensive play (especially pass defense), the team would be much improved (they lost many close games last year from late scoring drives).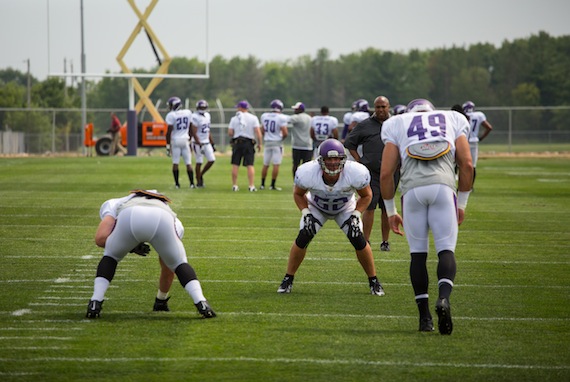 The biggest story for me though this year is Chad Greenway. I think it's time for Mr. Greenway (who has been known for being
a hero off the field
) to become the Hall of Fame Vikings hero (and leader) he was born to be! The linebacker from Mount Vernon, South Dakota (totally Vikings territory) has been a solid tackler (pro-bowl level) in the past; though with an underwhelming season last year many are beginning to write him off. I refuse to believe that Chad's best years are behind him; with
Jared Allen gone
he is now the centerpiece of our defense. Improvement on that side of the ball will only begin through him. With all that I've seen, I can only give the Vikings a conservative prediction this year:
8-8
The Vikings preseason begins with the Raiders coming to town this Friday (August 8th) at 7pm. Photos by: Erik Bergs --
Matthew Deery