Hitting the Slopes: Minnesota's Top Five Tubing Sites
Posted by Tyler King on Saturday, February 15, 2014 at 12:00 AM
By Tyler King / February 15, 2014
Comment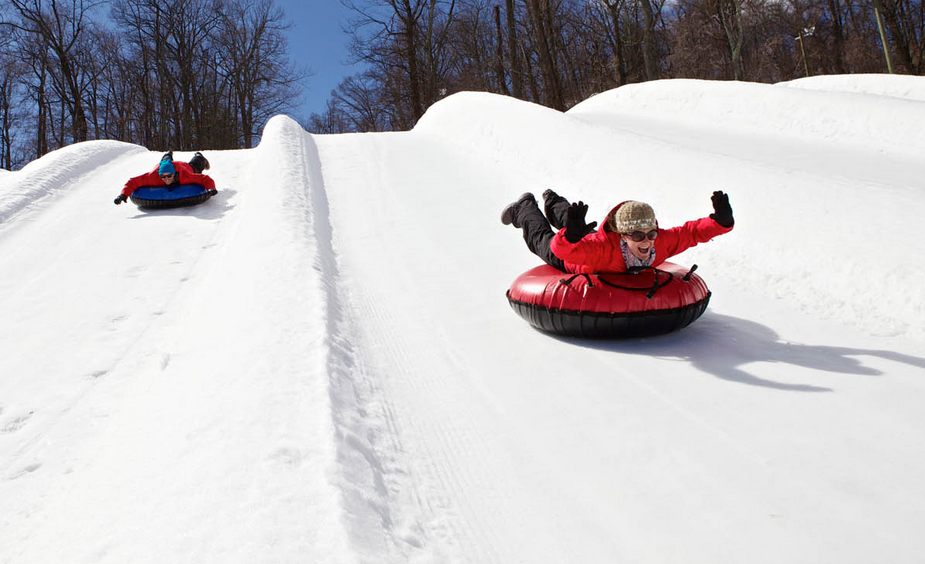 Minnesotans are an interesting breed. We can know almost anything about a person based simply on which side of various categories they fall. For example: Do you prefer Caribou or Starbucks? Costco or Sam's Club? U of M or UMD? Vikings or Packers? There's also another category that for some reason, all Minnesotans fall into one of these two:  you thrive during the winter months, or simply try to survive them. Some love the winter. Activities, the crisp, or downright frigid , air, all make you proud to be a strong-willed Minnesotan. Others, however, choose to simply don a dozen layers, grab their coffee and wait for the thaw. I know people on both sides of the fence, but despite their feelings of the cold, I have yet to meet anyone who doesn't love the winter activity for all ages: tubing. Tubing is so simple. You climb to the top of a hill, sit on a rubber doughnut, and slide to the bottom. About as easy as it gets. Below I've listed the five best hills for showing off your tubing skills.
Green Acres Recreation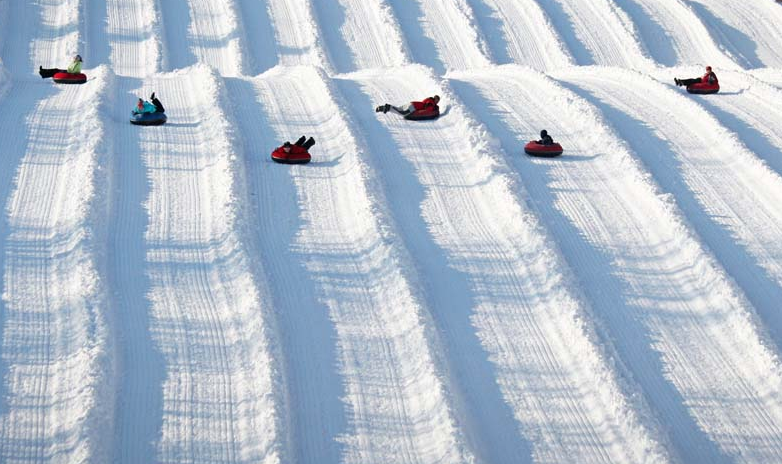 Green Acres sits quietly in Lake Elmo, just about 20 minutes from downtown Minneapolis. Prices range from children at $5, to adults, anyone over 13, paying $16 for a whole day of tubing. The lodge has seating for 200 people and the concession stand has hot and cold drinks, hot dogs, nachos, pizza and pretzels. A quiet place nestled just outside the city,
Green Acres
comes in at #5.
Buck Hill
Next on our countdown is well known, Buck Hill in Burnsville. Buck Hill has safety in mind as the staff create over a dozen lanes in which to slide. One needs only get to the top, and slide down. All worry about trying to steer or avoid other riders have been taken out of the equation with their snow bank lane bumpers. For adults, two hours before 4 p.m. is $16. After 4 p.m. the price drops to $14. And although it's colder at night, I personally enjoy tubing under the lights, and I save myself some money in the process.
Buck Hill
comes in #4.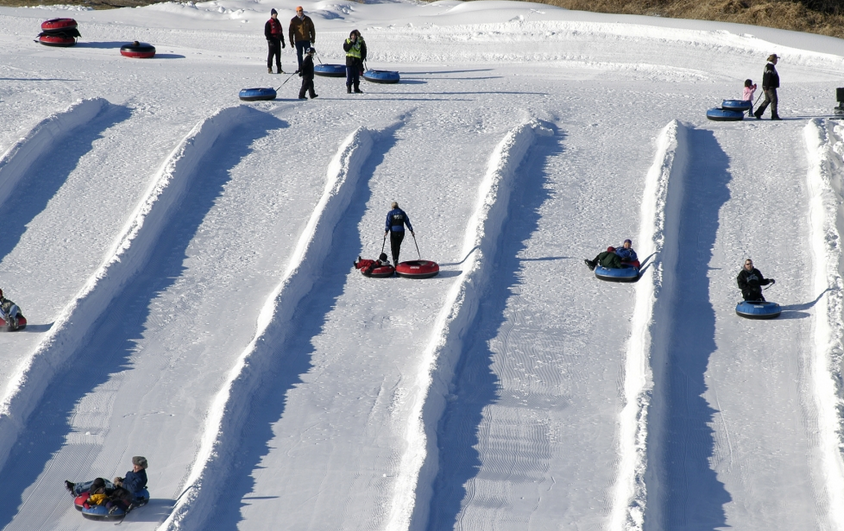 The Trapp Farm Park Tubing Hill
The Trapp Farm Park Tubing Hill in Eagan has a big pro but two big cons. The pro: cost. At only $3 you could go tubing here five times or more compared to other places. The cons: no tow rope. While not enormous,  you need to walk to get to the summit of the hill on Trapp Farm. While taking ten or so runs down the hill sounds fantastic, you'll have to take your time or your energy will be gone before you know it. Still, as the saying goes, "you get what you pay for" -- the
Trapp Farm Park Tubing Hill
was good enough to lock up #3 on my list.
Elm Creek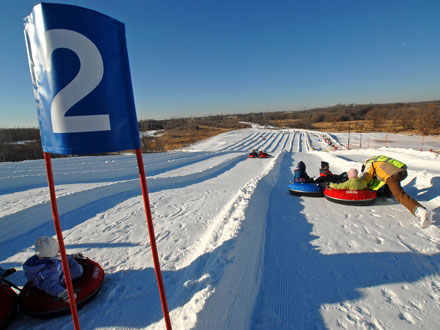 Elm Creek Winter Recreation Area in Maple Grove takes my #2 spot. Elm Creek took the idea of the tow rope and brought it to the 21st Century. They introduced a moving sidewalk, yes like the ones in the airport, to take you and your tube straight to the top. Tickets are $15 for two hours, and they're open Wednesday-Sunday. Much like Buck Hill, they have also set up lanes for tubers, so collisions are at a minimum.
Elm Creek
comes in at #2.
Wirth Winter Recreational Area
Located less than four miles from Spoonbridge and Cherry, the Wirth Winter Recreational Area takes my vote as the prettiest. The Wirth Chalet is stunning, and a distant view of the Minneapolis skyline make this site my top tubing location. And at only $12 a person, it's as easy on the  wallet as it is on the eyes. Tow ropes are becoming standard for snow tubing hills. However, Wirth Winter boasts streamlined tubes that make getting up the hill even easier. Not quite as innovative as Elm Creek, but with sights that would make the saltiest Minnesotan smile, and a price that even a family of ten wouldn't mind, the
Wirth Winter Recreation Area
takes my #1 spot. Tubing is a timeless winter activity that is fun for all ages. No cliché there, right? So get out there, try one or them all, and create your own top five list. But don't take my word for it, I'm one that falls in the "thrives in the winter" category. I happen to like waking up to -40 degree weather. Photos via: Google