I Was Wrong About Mike Pelfrey
Posted by Jeff Schwenn on Monday, May 5, 2014 at 12:00 AM
By Jeff Schwenn / May 5, 2014
Comment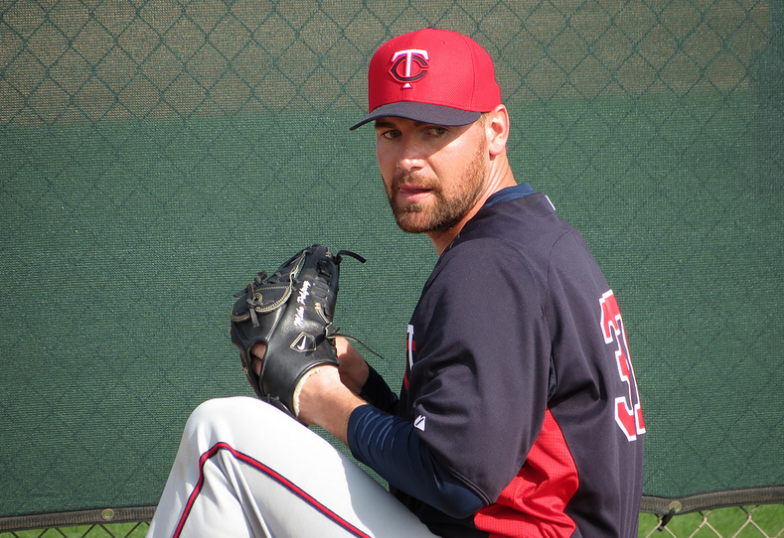 I was wrong about Mike Pelfrey. I was blinded by emotion, plus he seems like a nice guy.
I can recall near the end of last season Mike Pelfrey faced the Detroit Tigers in his last start of the season. He pitched well. He hurled six innings giving up just one run and looked the part of a major league pitcher. He was taken out of the game and Rick Anderson gave him a hug and words of praise.
The following day Dick Bremer and Bert Blyleven interviewed Pelfrey during the Twins game and Big Pelf gave insightful answers and was honest in reviewing his season. In a disappointing season his answers were honest and  he was aware of the problems he caused himself. He felt he'd be stronger in 2014 because his arm would have had additional time to heal coming off Tommy John surgery. I believed him.
During the offseason I kept thinking about the improved Mike Pelfrey I saw against the Tigers. I thought about his 3.25 ERA in July followed by a 3.60 ERA in August. Sure he got rocked in the September/October months with a 7.45 ERA. I'm sure he was tired coming off Tommy John surgery, right?  Purposely I ignored how righties crushed Pelfrey in 2013, hitting .337 off him. I even felt the Twins were right in giving him a two year contract for $5.5 million a season. I felt it was a risk worth taking. Now I know it wasn't.
Mike Pelfrey has been shellacked in the 23+ innings he's worked this season. A 7.99 ERA says a lot and the .462 righties are hitting off him may say more.
The truth is Mike Pelfrey is nothing more than an average pitcher on a good day. He can throw hard, but even that has been trailing off. In his last start before being put on the disabled list with a groin injury, he was having a hard time getting his fastball much above 92 mph.
The Twins are stuck, he can't be traded and he won't be released like many fans want. A trip to Triple A Rochester may be in his future. At age 30 (yes, he's just 30) Mike Pelfrey's career could be nearly over. The Twins have potential starters lurking in the minors (Hello, Alex Meyer!) and even Gardenhire is tired of watching Pelfrey struggle:
"It's not moving fast enough forward," he said. "Whether it's the bullpen or whatever, we've got to fix it. We can't keep watching that."
Fans agree. One positive for Pelfrey: he has gotten lefties out this season, limiting them to a .196 batting average. Having him work out of the bullpen, facing some lefties with the hope of boosting his confidence may work, but it's a long shot at this point.
Photo via:
BeGreen90