Ice Likely to Come Off Late This Year -- Still Use Caution
Posted by Erik Bergs on Tuesday, March 25, 2014 at 12:00 AM
By Erik Bergs / March 25, 2014
Comment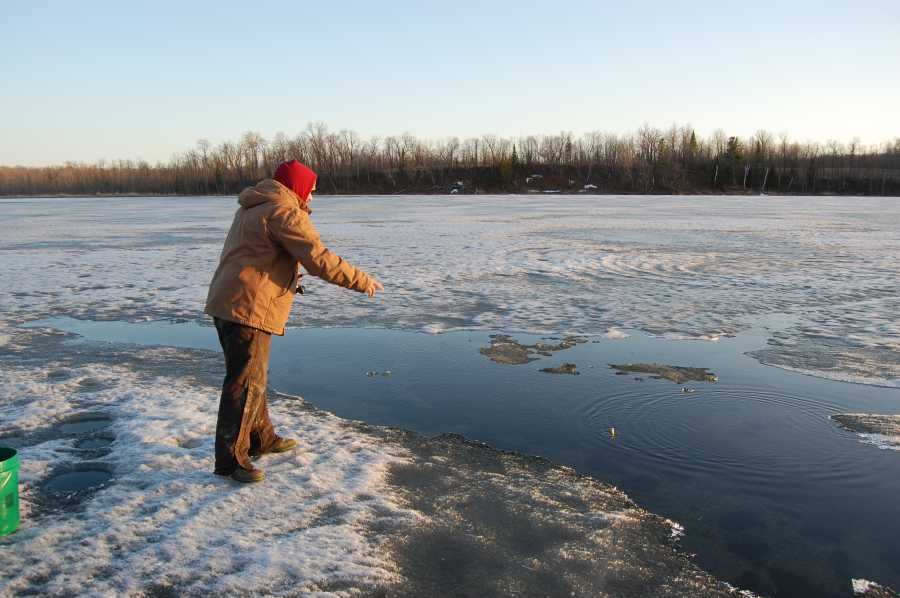 Ice fishing fanatics may have actually enjoyed this winter's bitter coldness; the ice is darn thick on quite a few lakes still. But even though Minnesota's been having quite a few thaw-less days doesn't mean that the ice is still in pristine condition. We're quickly approaching the median "ice-out" dates for most Minnesota lakes (a few dates are popular knowledge: April 15th for Lake Minnetonka, the 25th for Mille Lacs and the 30th for Vermilion). Ice-out on a lake means that you would need divine powers to walk out to your favorite fishing spot; keep that fact and those dates in mind every day you step onto the ice in the coming weeks.
Department of Natural Resources' Ground Rules:
Measurements are for clear, solid ice. Double these for "snow ice"
2 Inches or less: STAY OFF 4 Inches: Being on foot/ice fishing is okay 5 Inches: ATVs and Snowmobiles are okay 8 to 12 Inches: Small Cars 12 to 15 Inches: Medium Sized Trucks For cars and trucks: don't let them sit in one spot for longer than two hours and don't park them within 50 feet of other vehicles. Also drill a hole nearby; if water comes out, that means your ride is on sinking ice! Move it! The DNR also has
information
on how to drill and check the ice depth.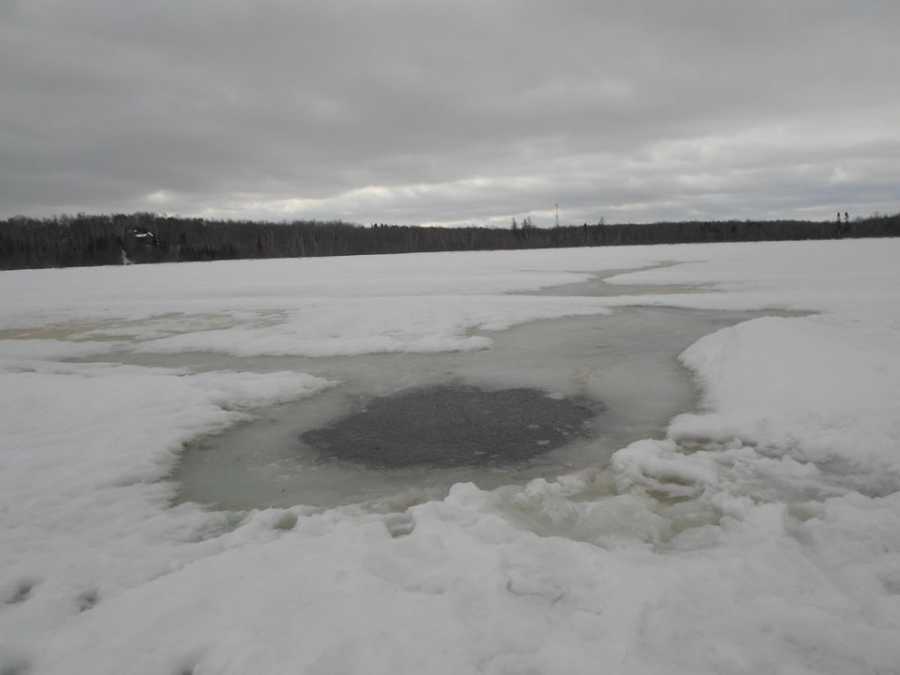 Still Wanna Risk it? Here are a Few Suggestions:
Check with local bait shops or other lake oriented businesses to get the lowdown on conditions. If you call ahead, you might even save yourself a trip. Also keep in mind that melt-water is flowing into and out of lakes. This can drastically decrease the amount of ice covering the lake in a particular area compared to the body as a whole. The DNR recommends checking the thickness every 150 feet, but if risking a late ice fish session this spring, I'd check it more often than that. Photos via: FishingMinnesota.com