'Icona Pop' @ Varsity Theater
Posted by PJ Mudd on Thursday, September 12, 2013 at 12:00 AM
By PJ Mudd / September 12, 2013
Comment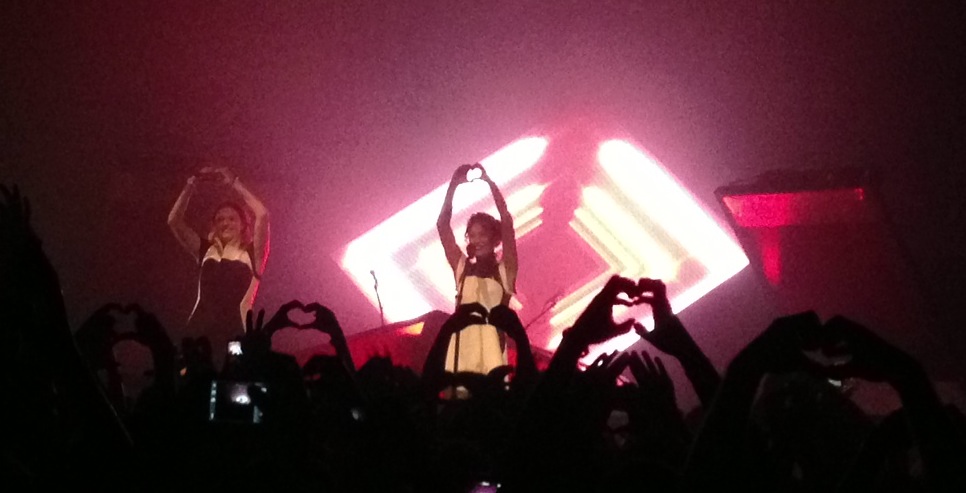 My expectations were pretty low coming into this show on Tuesday night.  I had missed 
Icona Pop
 at Lollapalooza back in August, but heard the show was good, except for the huge number of teenagers making out everywhere.  I assumed, incorrectly after all, that these 2 Swedish ladies were all fluff, and riding high on a single pop hit.  Thankfully, I was wrong. When I arrived that the Varsity Theater, I was pleasantly surprised, that although there were some younger people at this all ages show, they were the minority.  It definitely was more of an 18 - 25 year old audience, which is still much younger than me, but not uncomfortably younger.  The show was certainly geared towards a young crowd too, with a hair-styling station and a hard curfew of 10PM. At 8:18 the show was underway with Caroline Hjelt and Aino Jawo each decked out in complementing black and white leather jumpsuits.  The stage setup was very impressive for a band playing such a small venue like the Varsity Theater, so it appears having a massive hit song pays pretty well.  With impressive lights and futuristic panels, the duo also had a sort of command center that allowed them to control the music for each song.  After all, it was just the 2 of them with no band.  This command center also had a camera setup which projected Hjelt or Jawo on a larger screen in the background while they tinkered away.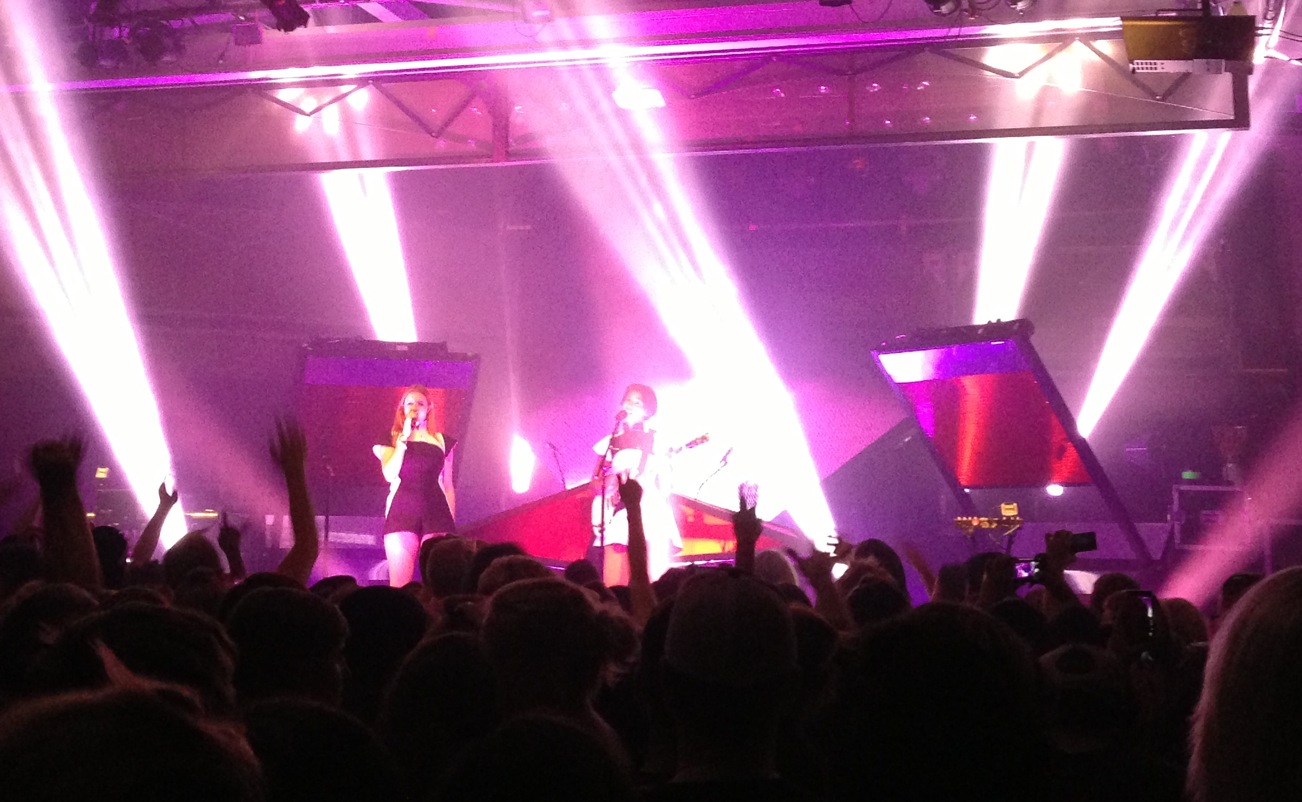 Both did a great job interacting with the audience, although the banter seemed generic or a bit patronizing at times with comments like "You're one of the best crowds ever", which I'm sure you say to all the crowds. Certainly to ones larger than the less than sold out crowd at the Varsity.  That aside, the duo had great stage presence and were seasoned performers.  Blazing through 14 songs in 60 minutes, not once did the show seem to slow down.  When Hjelt was singing, Jawo would be mixing or even playing guitar or keyboards.  If Jawo was playing guitar and singing, Hjelt would be mixing.  I was even impressed by how well they performed the music, thinking that they could easily migrate into more of an EDM focused sound and not seem out of place at all. There were a few quirky moments though, that were playful and not serious enough to detract from the show.  On 'Then We Kiss' which is on their new album 'This Is...' due out September 24, Hjelt played kazoo.  An actual, honest to goodness, kazoo, which I can't say I've seen a kazoo used in a live show before.  Then there was the sort of Kraftwerk-like lighted hoods they donned for another song. The duo left the stage after 50 minutes, only to quickly return for a 2 song encore, ending on the massive, and dare I say, over played hit,
 'I Love It'
.  It's a great song, and they did a great job performing it live, even giving it a little modification so we're not just hearing "that song from the Shoedazzle.com commercial". In the end, the ladies from Stockholm, put on a great show full of energy, and showed us that they have a lot of songs, most even better than the one we all know them for.