In the Summertime Heat, Give 'Crema Cafe' in Uptown a Shot
Posted by Eva Meierhoff on Monday, May 19, 2014 at 12:00 AM
By Eva Meierhoff / May 19, 2014
Comment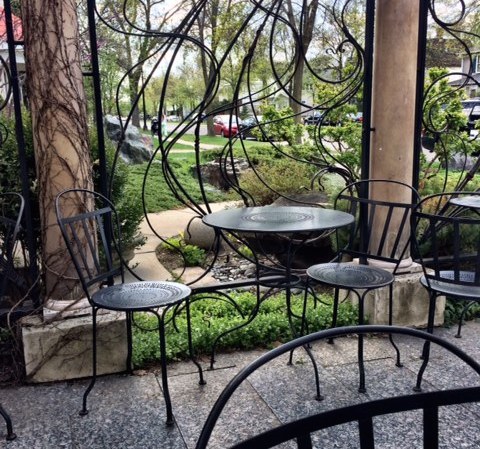 This weekend I got to spend some time in Minneapolis to visit my cousin and head to the 
Beer and Bacon Fest
. After all of the shenanigans on Saturday, we were in dire straits come noon on Sunday. Food needed to happen, and it needed to happen now. Nestled on the corner of 34th and Lyndale and only two blocks away, Crema Cafe sounded like a solid choice. It was beautiful outside on Sunday, and we thankfully had the option of outdoor patio seating. Crema has a great patio. The building is wrapped around in a tight U-shape with the patio nestled in the middle, and between the vines curling up the sides of the building and the cheery little birds flitting from here to there, it is a very pretty and calming atmosphere.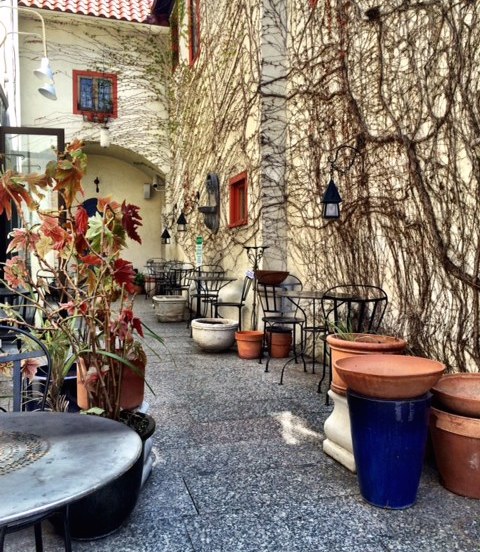 First off, I should mention two very impressive things about Crema: Number one, they have been in business in the same location since 1945. That is a long time, especially in a place as busy as Uptown. Obviously they are doing something right. Number two, all of their food is made from scratch using local organic and natural ingredients. Again, this is notable because the U.S. seems to be making more of a push for food to be organic -- at a time when everyone has some type of dietary intolerance, it's great to see places like this that can cater to the health-conscious while still making great-tasting food that appeals to all types. So this leads me to the food. Crema serves breakfast, lunch, and dinner. They are also very well known for their "Sonny's Ice Cream," which has evidently won some awards and is a huge hit with their customers. I didn't have any ice cream, but I did get a "Chocolate Mousse," which is essentially the same as their version of a hot chocolate, except that it is cold and includes condensed milk. It was delicious and exactly what my 'hungover' stomach needed.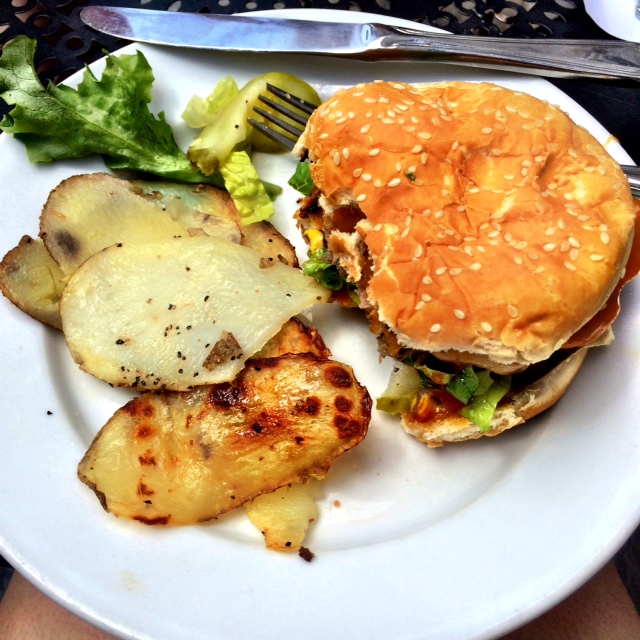 After perusing the menu, I decided that I was more interested in having lunch than breakfast. My cousin and I asked for suggestions from the extremely helpful and personable waiter. He told me to go for the Cheesy Sonny burger, proclaiming it to be the second-best burger he's ever had (second only to a burger joint in his hometown of Denver, and that's strictly because of nostalgia reasons). The burger is made from naturally-raised beef and pork and is cooked with a bit of red wine. Our waiter further suggested that I take a bite before adding any condiments or extras to it so that I could taste the burger in its most simple stage. I followed his advice, and in all honesty, it was one of the best burgers I've ever had. The side of Sonny Boy roasted potatoes was curious; they were not quite French fries, but not quite Au Gratin potatoes. Whatever they were, they were fantastic.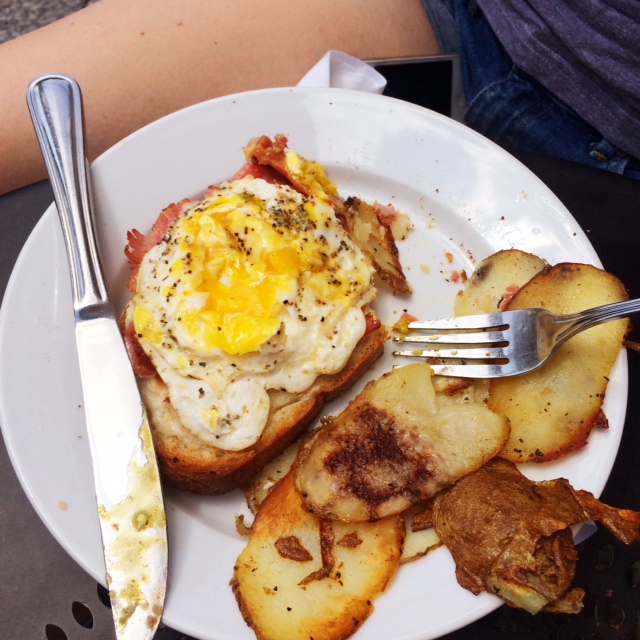 My cousin was more in the breakfast mood, so she chose the Croque Madame. She agreed that this was delectable as well, and needless to say, neither of us had any leftovers. We left Crema feeling happy, peaceful, and full. For a Sunday that began weighed down by the effects of a hangover, I would call this a win. I will definitely be back. For more information about Crema Cafe or to view their menu, visit their 
website
. Photos by: Eva Meierhoff