Interview With The Stars of 'The Giver'
Posted by Brent Lee on Saturday, August 16, 2014 at 12:00 AM
By Brent Lee / August 16, 2014
Comment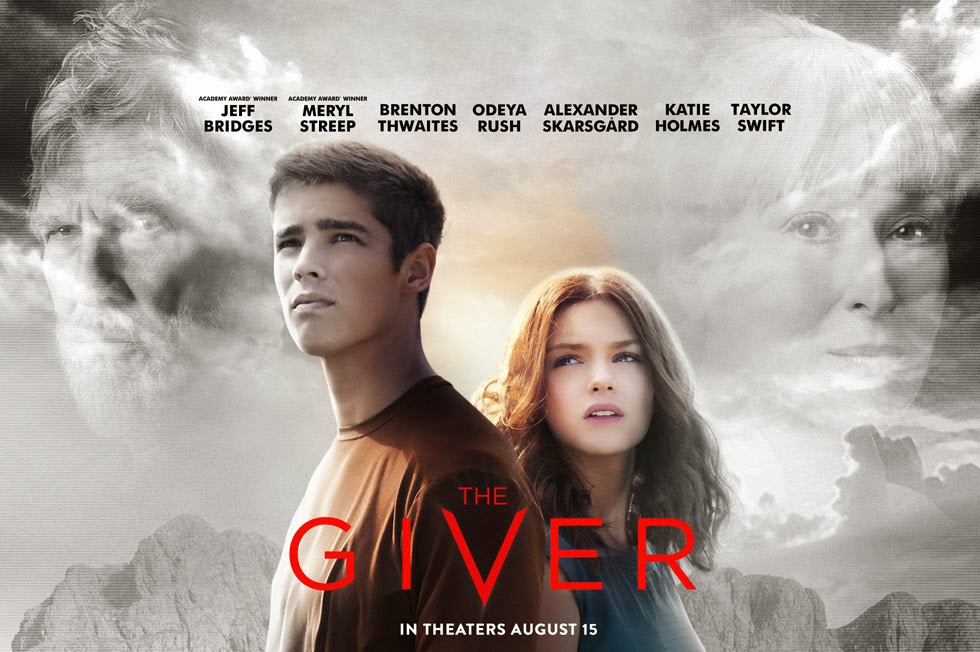 Based on Lois Lowry's acclaimed 1993
book by the same name
, the film version of
The Giver
opens today in theaters across the U.S. Two of the film's leads were at Mall of America earlier this month to meet fans and sign autographs. Before the public event, Brenton Thwaites (
Oculus
,
Maleficent
) and Odeya Rush (
The Odd Life of Timothy Green
) sat down to chat with Minnesota Connected about their upcoming film.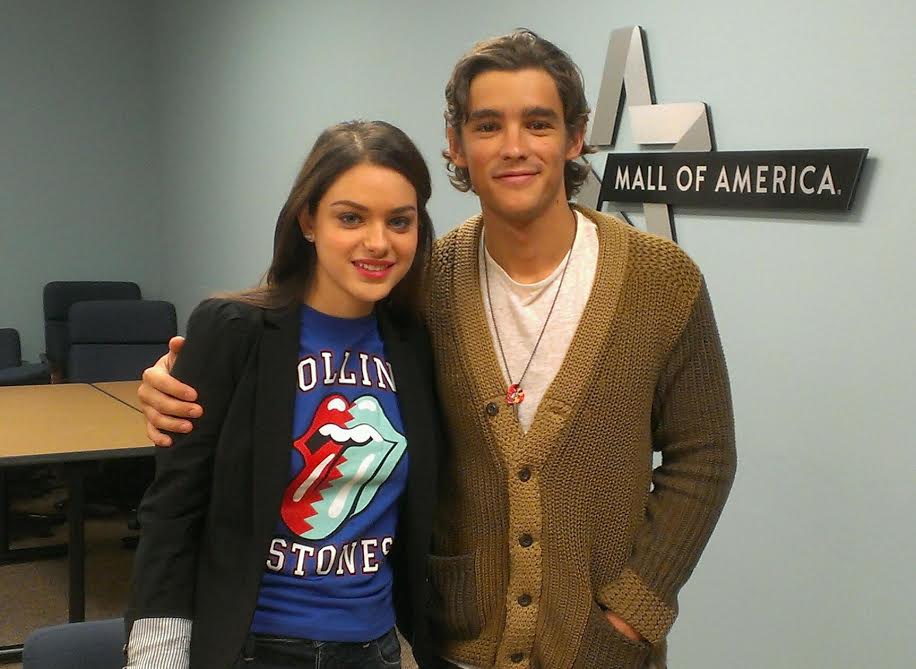 Minnesota Connected: Brenton, Odeya, nice to meet you both. You're in Minnesota as part of a nationwide tour promoting the movie — where else have you been thus far?
Brenton: Dallas. And then San Diego, for Comic Con.
MNC: Oh, Comic Con — what was that like?
BT: It was a lot of fun.
Odeya: Yeah, it was really fun. It was good to see everyone from the film again. And it was great to see how many people are excited about this film — people are so excited about this movie. It helps to make me feel a bit more secure.
MNC: Sure. When I think of Comic Con, I think of this diehard fanbase, all of whom are very committed to their stories and characters...
BT: Yeah, as an actor, you come into a movie and you shoot it and finish in about six months or less and move on quite quickly. It's good to see fans — who've been reading the books for years — really looking forward to the film. The Giver is a little more than a movie you spend a few months on and then sign off. It felt bigger than that, you know?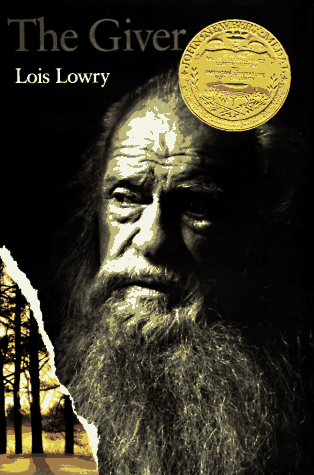 MNC: The book version of The Giver was released in 1993; had you guys read the book prior to hearing of the movie?
OR: No. A lot of my friends read it in school — for some of my friends, it's their all-time favorite book. But I was transferring schools at the time we were reading it in class, so I unfortunately missed it.
BT: I hadn't read it prior, no. I didn't read it until just before my first audition. I went from the screenplay to the book, just to get the feel of the difference, and then I auditioned with [director] Phillip [Noyce].
[caption id="attachment_274870" align="aligncenter" width="399"]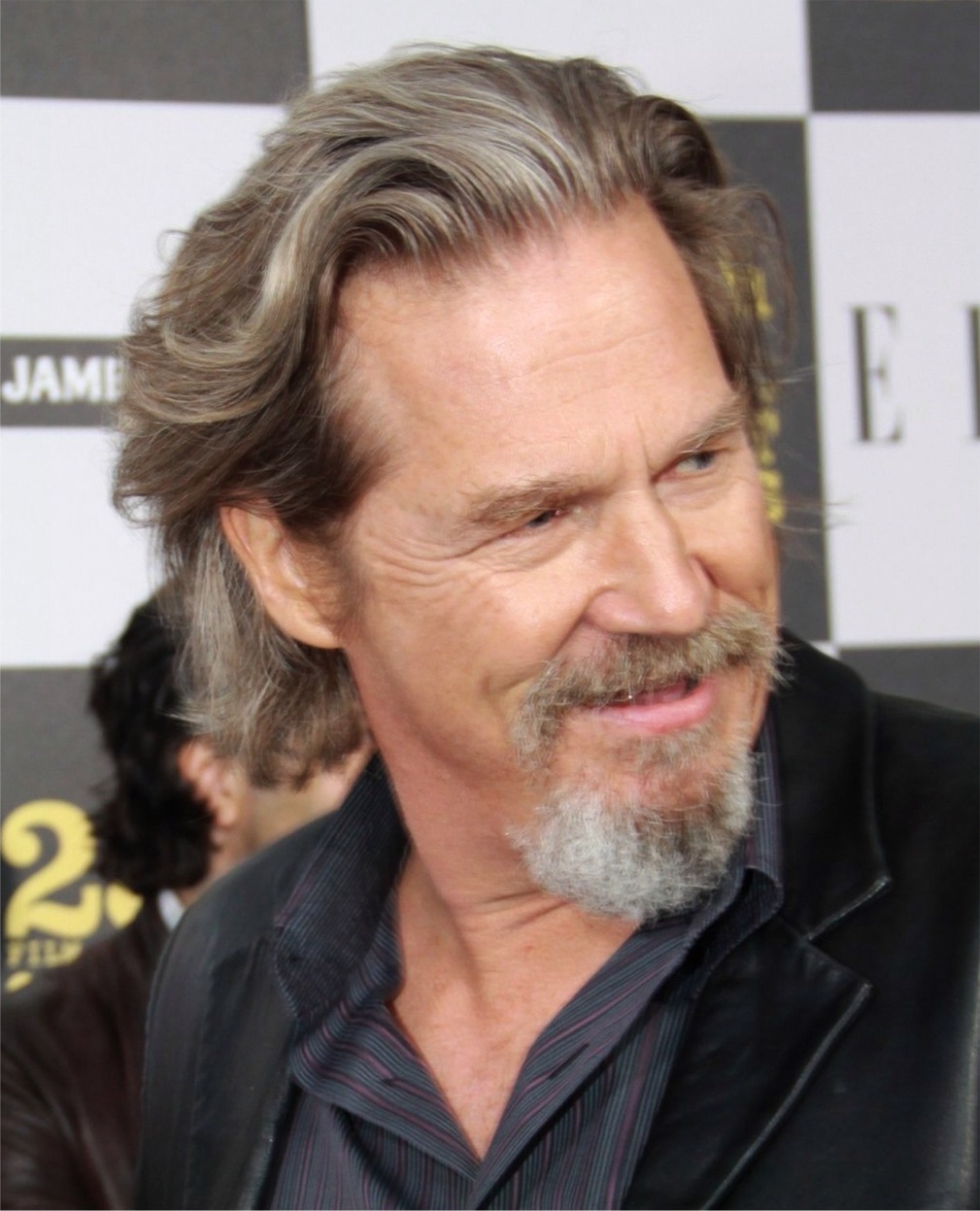 Jeff Bridges[/caption]
MNC: So I'm a huge Jeff Bridges — and Meryl Streep is perhaps the best known actress in the world: What's it like to work with them?
OR: They're awesome. They're such cool people to be around. So wise, and so relaxed, and so open to do anything. I think they taught me that: Relax and be open to jump in.
BT: I feel the same. I mean, Jeff says you can't really control how you look in a movie, you just gotta commit to a choice and put all your trust in the director and the editor and a lot of other people. It's not like music, or another art where you have sole control of the creative — acting is a collaborative environment. I feel The Giver especially was a very... it's an environment where you had to trust everyone... put your trust in the boss's hands. And I think he made a cool film.
MNC: I saw the film last week. The premise is a very philosophical one. It's Utopia, and all the sorts of things that come along with that — all the unintended negative consequences that come along with that. Was the philosophical subject matter of The Giver something that drew you to the script?
BT: Yeah, it did. What drew me in was quite simple. The film is about a kid who is fighting... for freedom. And there are so many different stories in various different genres with that idea, and that's basically what drew me in.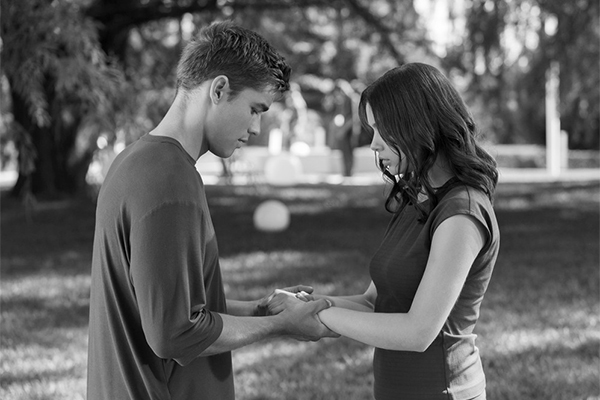 MNC: What'd you think, Odeya?
OR: I think the first time I read the script, and then later when I read the book, I think it really hit me how much we need to appreciate life. We need to appreciate color and warmth and family and holidays... and so many things that Jonas starts to discover have been taken away from society in the film. It's about how beautiful life really is, and I think Lois [Lowry] communicates that. Growing up, your parents always tell you to appreciate this moment and not to take it all for granted, and you say 'okay'... but when you see this film and read this book and go through this journey with Jonas — that's when you really understand.
MNC: You guys are pretty young — how old are you? Brenton?
BT: Have a guess, bro?
MNC: I'd bet you're 22.
BT: 25 in August.
MNC: And you, Odeya?
OR: I'm 27.
MNC: [gives Ms. Rush an incredulous look] You're 27?
OR: Haha. No, I'm kidding I'm 17...
BT: It's the business jacket she's wearing. It's makes her look older.
OR: Ha. And you've got a sweater on that makes you look like a Grandpa...
MNC: Ha. You both look very mature in your jacket and sweater. But tell me a bit about your thoughts on having celebrity at a young age. Some young celebrities seem to take a left turn, so to speak, and run into trouble after they experience a great deal of early success.
How do you stay grounded?
BT: I'm just about to take that left turn, actually...
MNC: Don't do it Brenton. Stay on the straight and narrow path.
BT: Okay. Well, I'll tell you about the straight before the curve. Coming up you just kind of take whatever you can get — whatever script it is, if you audition and get the part... you're doing it, you know. To be able to choose is, is... ideal — that's what we all aim to do. And we're getting to a place where we're starting to be able to choose our jobs now, so that's awesome.
OR: I basically agree with Brenton. And for me, my family keeps me grounded. My brother always tells me I'm ugly, so that helps.
MNC: That's horribly mean. Though, I guess tell my little brothers the same thing, so I wouldn't take it too personally.
OR: Haha.
MNC: Thanks guys. Enjoy the rest of your time in Minnesota.
**
 The Giver
opened yesterday (August 15th) in theaters everywhere. Photos via Brent Lee — Walden Media — Wikipedia