Introducing 'Set the Smith'
Posted by Erik Bergs on Monday, June 8, 2015 at 12:00 AM
By Erik Bergs / June 8, 2015
Comment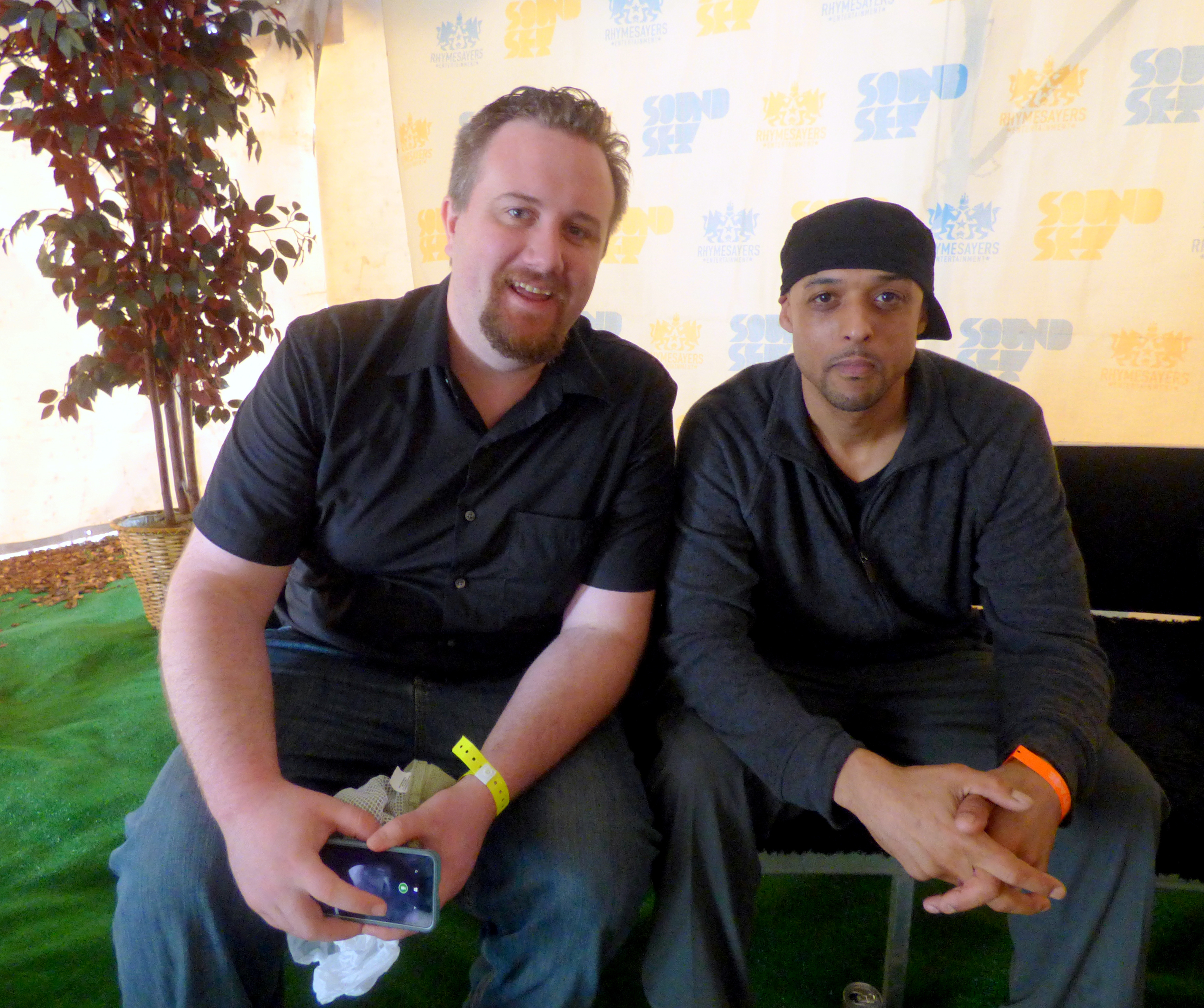 The artist who got Soundset 2015's Fifth Element stage thumping early was a new face from a familiar place: SET THE SMITH. After wrapping up his performance he gave us a sneak peak at his new extended play
Places
which features a song of the same name (available in
music video
form too). Minnesota Connected then got a chance to converse with SET THE SMITH, the man himself:
Minnesota Connected:
How's Minnesota been treating you?
SET THE SMITH
: I love Minnesota. I'm from Minnesota so. It always treats me very, very well. I'm from south Minneapolis, but I rep both sides. I've got family in north Minneapolis and south Minneapolis. I've been here for so long I'm established in both places.
MNC
: What does your summer look like?
STS
: You know it's really about getting people to know SET THE SMITH and hearing my music. So I'm choosing many different avenues to get it to people's ears. So I'm setting up shows for when it's time to set up shows. I'm not in any rush to make moves. I'm thinking big. Hopefully some beautiful things will be on the horizon; but for now, to keep up with what I'm doing, people can go to
Setthesmith.com
and get free music which is very important.
MNC
: So what kind of direction artistically are you going these days?
STS
: You know, I like to call my music: "Original Hip Hop." I used to say "Real Hip Hop" but everybody has their view on what "Real Hip Hop" is and I completely understand that. My music has been shaped by original hip hop because I started rhyming at a very young age, like seven years old. I was beat-boxing at five years old. When people hear my music I want them to think back to the original roots of what hip hop culture was really about. For me it was about when a cat could grab a microphone and say something that was dope, but you could also learn something from the man here and there.
MNC
: We really enjoyed your performance today, how do you feel you did?
STS
: Honestly, I'm my worst critic. You know what I mean? I think the show could have been better, but I was happy with the outcome. I love how the crowd gave me love. And I promise to be fresher the next time you see me.
MNC
: There is a lot of love at Soundset, but year after year there are challenges. This year it's definitely the rain. Any thoughts on that?
STS
: What Rhymesayers put together every year is a beautiful thing. It gives great exposure to artists from Minnesota on a bigger scale than what they would normally get on their own terms. You know, whether it's rain, sun, hail, snow, whatever the **** it is we should enjoy this festival, because it's ours.
MNC
: Any other places that we should be looking for developments with you?
STS
: You will see me busier online from now on. I'm kind of socially introverted online, I'll admit that. I'm going to get over that. You're going to see a lot more SET THE SMITH activity. You will see more of me reaching out. [caption id="attachment_588692" align="aligncenter" width="513"]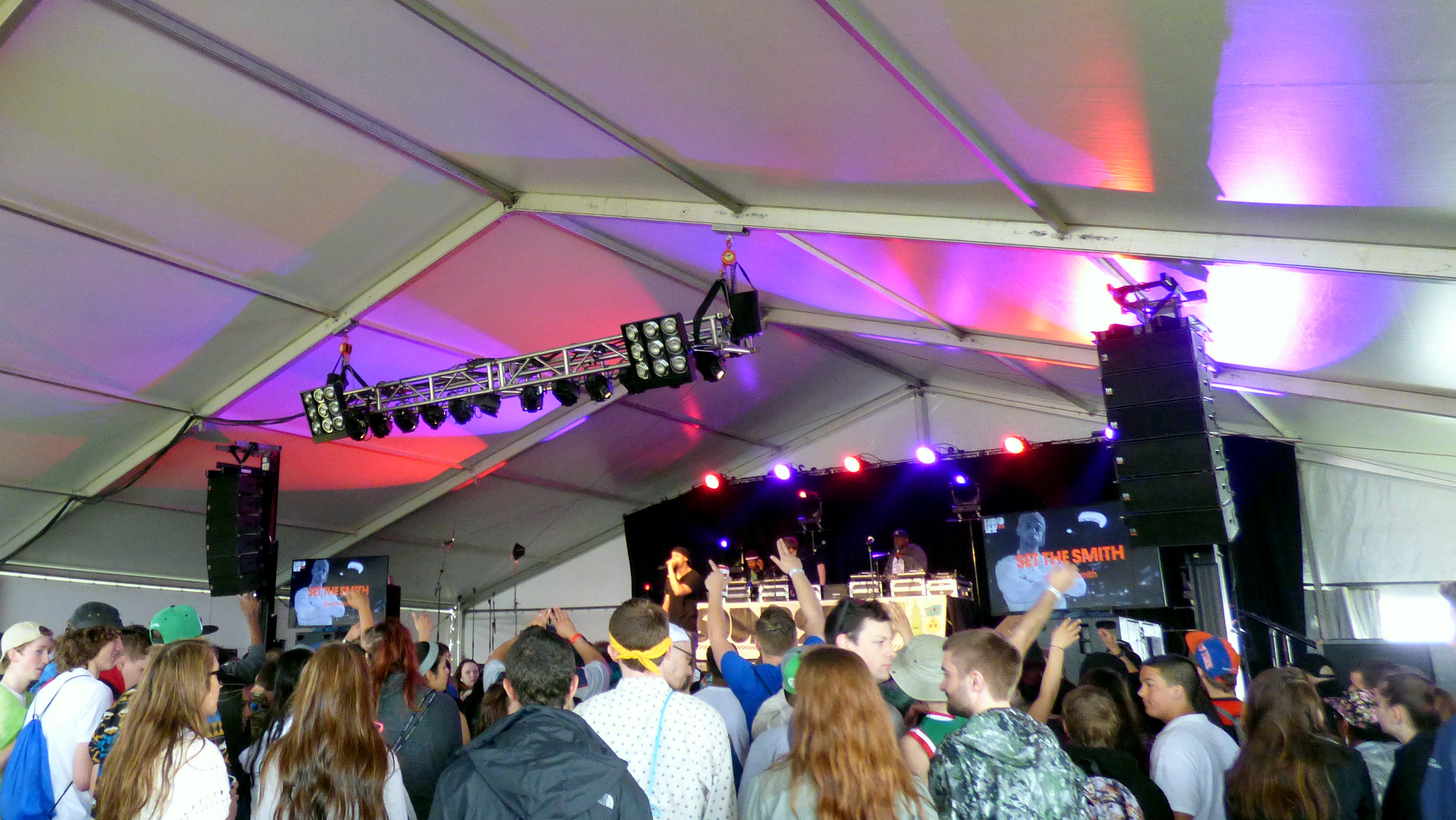 The crowd packed in to the Fifth Elements tent for SET THE SMITH's performance[/caption]
Find additional pictures of Soundset and the conversation with Set the Smith at our Soundset 2015 Gallery
Places
SET THE SMITH's extended play
"Places"
has a healthy mix of true-to-form songs in terms of hip hop. While a couple tracks are fast paced and lyric driven, he mixes in some R&B elements in others. Though I personally enjoy the dynamic clip of "Till I Die," I have to say the EP's namesake "Places" is the most catchy. Watch for
updates
on the release! Photos by:
Miranda Bergs