Is Adrian Peterson the Greatest Viking in the Franchise's History?
Posted by Matthew Deery on Friday, September 12, 2014 at 12:00 AM
By Matthew Deery / September 12, 2014
Comment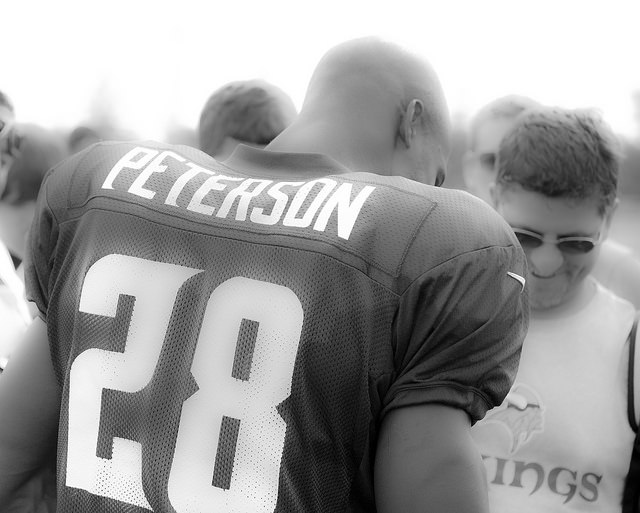 Ask almost any young Vikings fan today who the greatest Viking in franchise history is and they will undoubtedly tell you Adrian Peterson. Besides Randy Moss and Cris Carter, Peterson is the only Hall of Fame talent we have seen over the past twenty-ish years in purple (Brett Favre can't be considered a franchise guy). Most younger fans don't know past greats like Fran Tarkenton, Carl Eller, or Alan Page -- so their default answer for greatest Vikings player is obviously Adrian Peterson. Not to say that AP isn't great, he
really
is, and won't be the greatest player in the franchise's history when his career is said and done, but I'd say he isn't quite there yet. Despite being the Vikings all-time leader in rushing yards and a bonafide Hall of Fame candidate before his 30th birthday, I'd have to give the nod of greatest to one those Purple People Eaters -- don't make me chose. However, the website Mandatory.com ranked the greatest players from all the respective NFL franchises and put Adrian Peterson at the top of the Vikings totem pole -- ranking was determined by player's careers, popularity, and success. The ranking is not short of controversy -- check out the full spread below.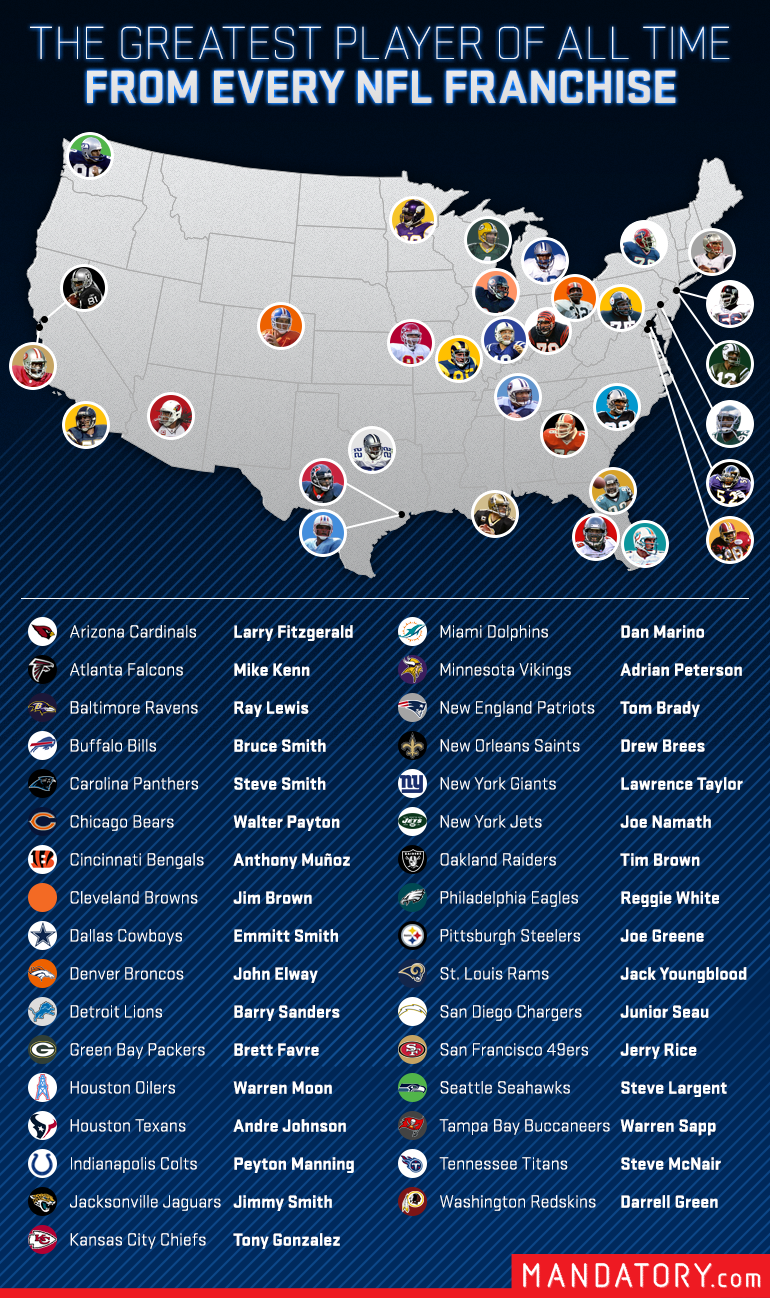 It's fun to look at this list and wonder how many of these names will be supplanted by current NFL greats -- will Megatron (Calvin Johnson) have a more successful career than the great Barry Sanders? What about Aaron Rodgers, can he replace Brett Favre as the Green Bay Packers' greatest ever? It's fun to think we could be watching legends in their hey-day just like those fans who got to watch the Jim Browns and Walter Paytons of the NFL world. Images by:
Matthew Deery
--
Mandatory