Jared Allen Headed to Chicago Bears
Posted by Brent Lee on Wednesday, March 26, 2014 at 12:00 AM
By Brent Lee / March 26, 2014
Comment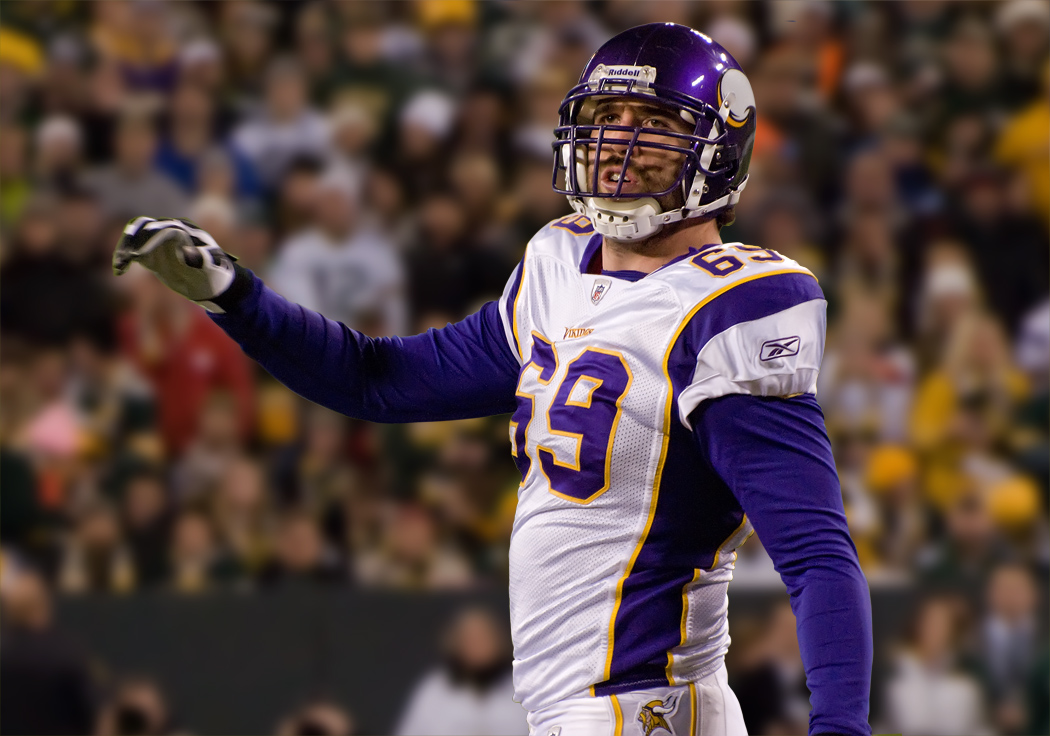 It's official: Jared Allen is a Chicago Bear. Two weeks ago, we
reported
Allen would not re-sign with the Vikings. We each began to say our goodbyes to one of the most effective — and most well-loved — defensive players who'd ever donned the horned, purple helmet. On Wednesday, it was
reported
that #69 officially found a new home in the Windy City, signing a 4-year, $32 million contract with the Vikings' divisional rival Chicago Bears. On top of being a fan favorite, Allen has been a consistently productive pass rusher during his six year tenure with our home team, notching double digit sack totals in every season he played for the Vikings. Overall, the 31-year-old Allen compiled 85.5 sacks as a Viking, ranking him only behind Hall of Famers John Randle (114) and Chris Doleman (96.5) in total sacks* as a member of the franchise. In 2011, during his most productive pro season, the former Idaho State Vandal vandalized opposing offensive tackles en route to 22 quarterback sacks. His 22 sacks left Jared only .5 sacks short of Michael Strahan's record** from 2001. In my view, Allen's choice of Chicago is bad news for the Vikes. He's lost a step (or two) and is in the twilight of a great career, but Allen is still a very effective pass rusher who will likely give our home team fits for the next four years as a Bear.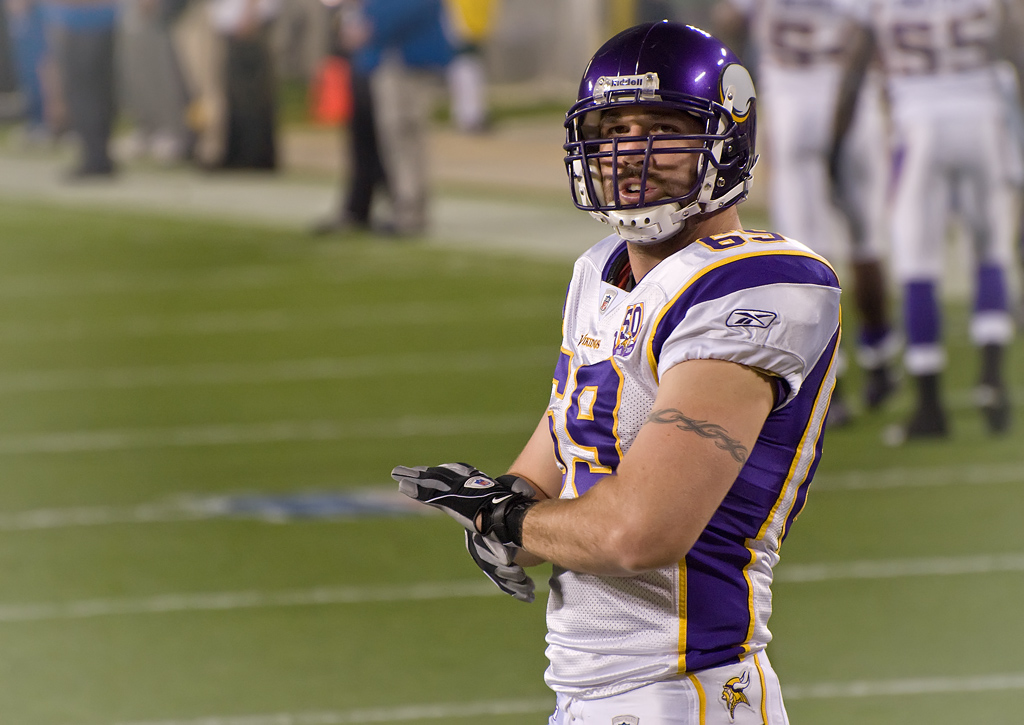 It had been recently
reported
that Allen was considering a move to Seattle to join the Super Bowl Champion Seahawks, and I think that would have been better for the Vikings. While adding Jared Allen's talents to the already stacked Seahawks might have created an unbeatable NFC Conference juggernaut, it's an even worse scenario for the Vikings to let high-value free agents escape to teams within your
division 
— where you have to play against them twice a year and compete directly for a playoff spot. You better believe the already-high-motor #69 is going to be extra motivated to wreak havoc on our quarterback — whoever that may be —  when the Vikings and Bears square of in 2014. And 2015. And 2016. And 2017. We'll miss seeing you in purple on Sundays, Jared — it was one hell of a fun ride.
Author's Notes:
*Sacks became an official stat in 1982. Viking greats Carl Eller, Jim Marshall and Alan Page — who were part of the dominant "Purple People Eaters" of the 1970's — also accumulated more "tackles of a quarterback behind the line of scrimmage" (i.e. sacks) as a Viking than Allen. The
2013 Official Viking's Team
Guide
lists Eller with 130 sacks, Marshall with 127 and Page with 108. **Michael Strahan's record-setting sack has been a subject of some controversy since it occurred in 2001. Watch the
footage
to decide for yourself, but some have said our old friend
Brett Favre
made things a bit too easy on Strahan. I don't remember any of Jared Allen's 22 sacks in 2011 looking as weak as Strahan's "sack" of Favre — when Jared Allen hits a quarterback, Jared Allen
hits
a quarterback. (Were the Giants and Packers playing touch football that day?)