'Jay-Z' @ Xcel Energy Center
Posted by PJ Mudd on Tuesday, December 3, 2013 at 12:00 AM
By PJ Mudd / December 3, 2013
Comment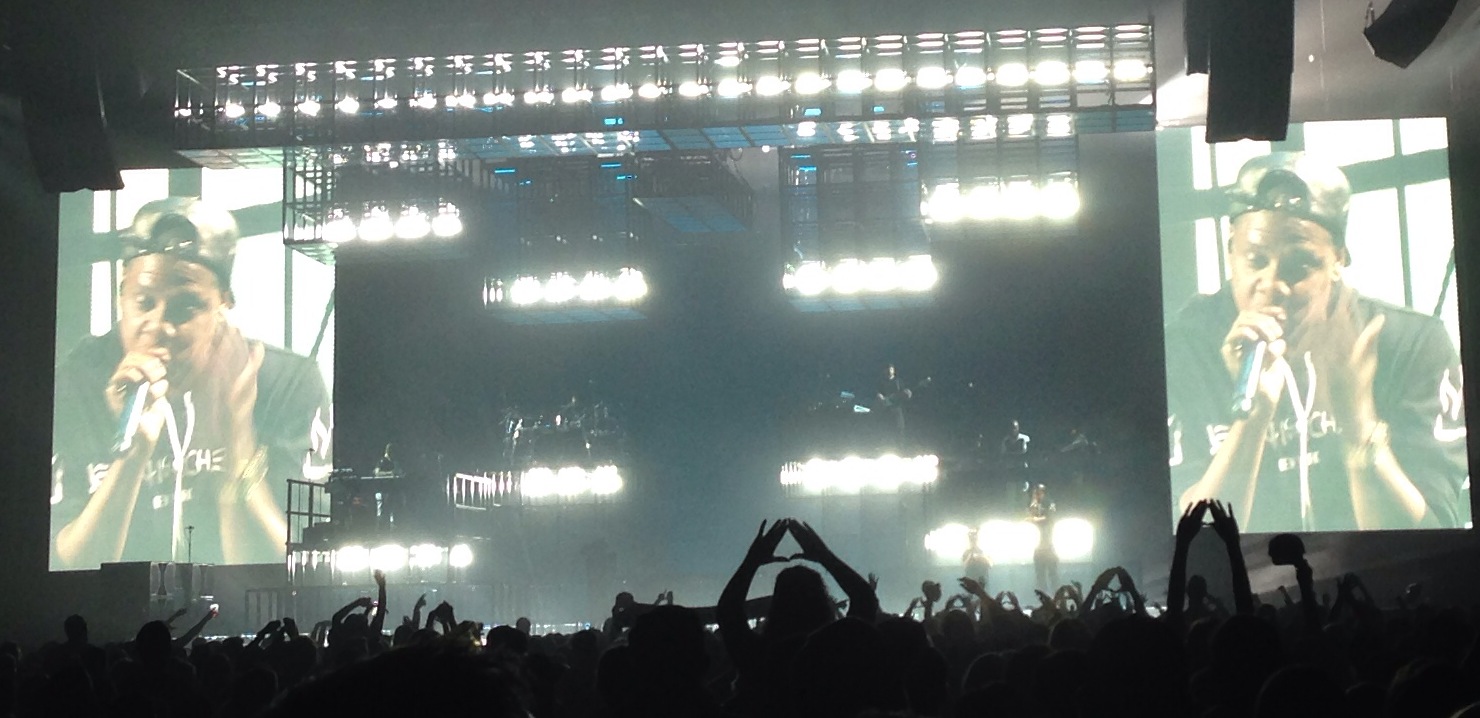 It turns out Jay-Z had pretty low expectations for his stop in St Paul Saturday night, which was the first night of his Magna Carter World Tour. Noting a couple of times how he thought St Paul was going to be just "ok," really emphasizing how he thought we were all there for just the hits. Thankfully the exuberant crowd changed his mind. Jay-Z commanded the stage all alone this time around; no Kanye, no Justin, and no Beyonce. This was obviously not a problem for Jay as he had the entire Xcel Energy Center on their feet and bouncing the entire time. All focus was on HOVA during the 100-minute set with the four members of his band setup behind him, atop cage like structures allowing Jay the entire stage to himself.
Everything was black and white (mostly black) throughout the show save for a couple songs that were accented with blue or red strobe lighting.  To provide us with some scale to how big Jay-Z is on his own, were the floor to ceiling screens flanking the stage which provided closeups and multiple simultaneous views of his performance. Seeing two giant Jay-Z's destroy the Xcel with nothing more than a microphone, was insane.

Roughly a third of the way through the set most of the audience (or at least those not close enough to already figure this out) was surprised to learn the guy behind the mixers and keyboards on the left was actually Timbaland. Giving Jay some time to rest and to change from one black and white shirt to another black and white shirt, Timbaland ran us through some of his own hits, some beat-boxing, and some live mixing, showing off his impressive musical chops.
Moments later Jay returned to the stage and ran through "Big Pimpin," "Dirt Off Your Shoulder," and "Jigga What, Jigga Who (Originator 99)" before dropping one of the highlights of the night. "
Niggas in Paris
" started playing and the crowd went crazy. Jay stopped it a few seconds in to explain the "problem" with performing this song, which everyone assumed meant Kanye was about to step out to help, although Jay was quick to correct. Supposedly the two agreed to never perform this song solo, so in order to do so, we the crowd had to "earn" it. And earn it we did. Jay blazed through the song doing both parts himself and the crowd absolutely loved it. This was definitely the highlight of the show for me. Since Kanye is not coming to MN anytime soon, it'll be our little secret.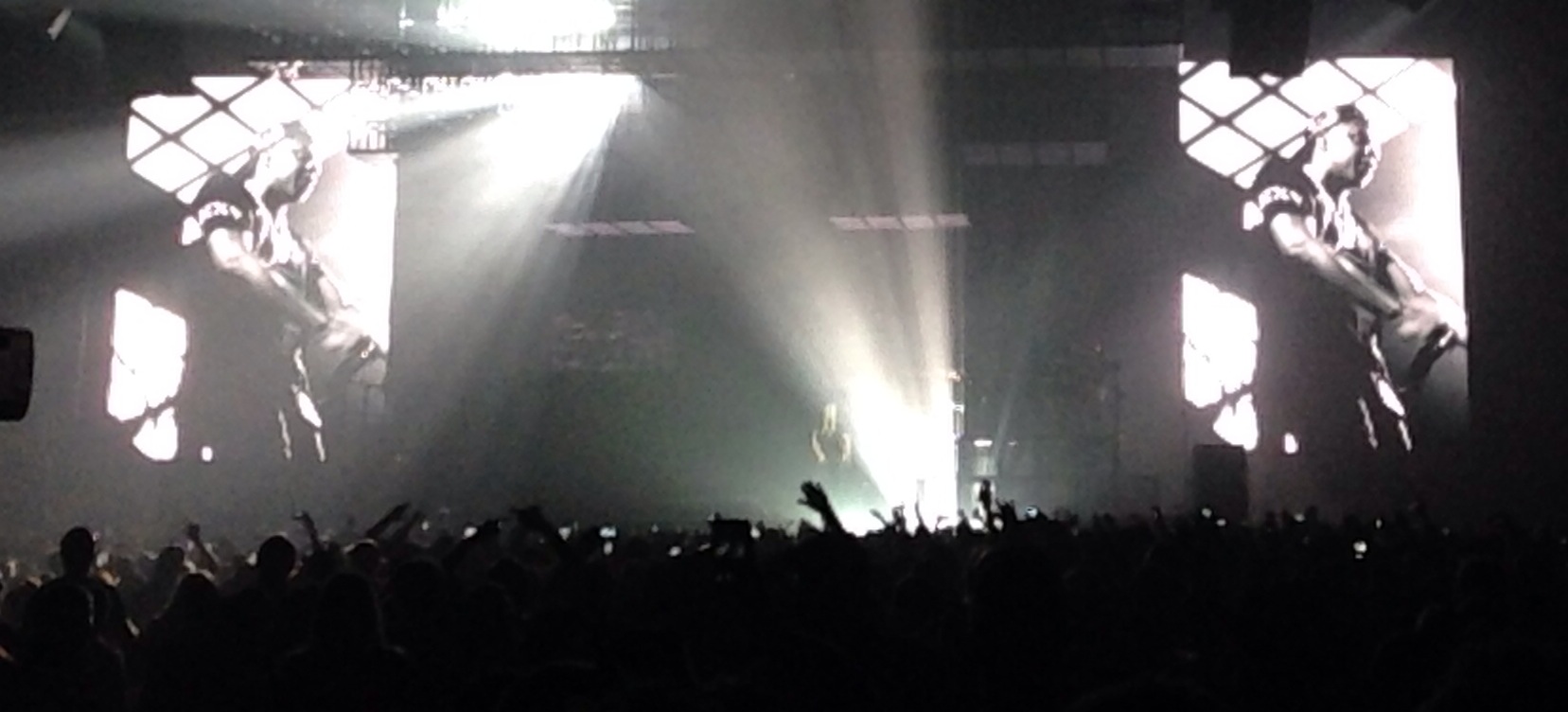 The show ended a little slower than it started with Jay-Z working the crowd like it was an open mic night at the Acme Comedy Club. He had a few zingers, but mostly it was a lot of "hey girl with that shirt, I see you" or "hey guy in that hat, I see you."  It dragged on a little long if you ask me and unfortunately segued into the band introductions further delaying the whole reason we're all there.The fun finally resumed with the final songs of the night, "Empire State of Mind," "Izzo (H.O.V.A.)," "Hard Knock Life," and "Young Forever."
Like Jay-Z, I figured the show was going to be good, just not great, and like Jay-Z I was completely surprised at how great it turned out to be. Unlike Jay-Z though, I probably wouldn't have told him to his face, twice. Photos via: PJ Mudd