Movie Review -- 'Jersey Boys' Hits Highs, But Carries Tune Too Long
Posted by Angie Newgren on Monday, June 30, 2014 at 12:00 AM
By Angie Newgren / June 30, 2014
Comment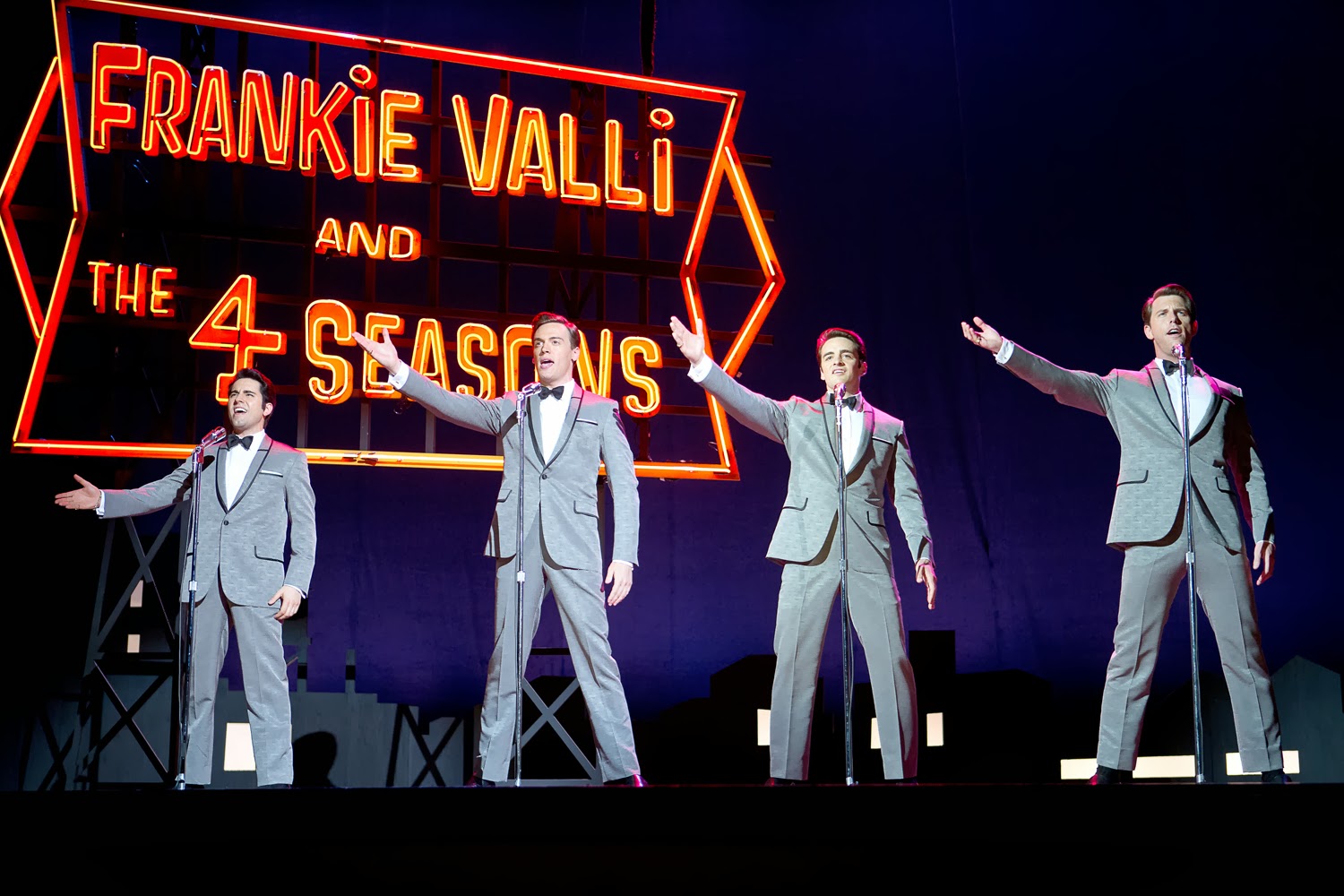 Last week I went to see
Jersey Boys
. I had my doubts about this film, but a friend said to me, "
Jersey Boys
is my favorite musical. We have to go see this film." And so I humored him to go check it out. Luckily I wasn't expecting too great of a film or I would have been more disappointed than expected. Well to start off,
Jersey Boys
is not what I consider a musical. I have not seen the Broadway version of it, but I was thrown off by not seeing characters randomly break out in song, something I was looking forward to seeing. The film is officially described as being "based off" of the Broadway musical. So if they are not the same thing, why name them the same? So although there weren't any musical numbers featured, there was plenty of music. After all it is a story that dedicates itself to all things related to the Four Seasons. The movie showed them playing on stage for plenty of songs. All of their hit songs were played from start to finish, at least once. This was probably the most enjoyable part of the film. I actually found myself clapping along with the in-film audience after their performances. So what went wrong? When I mentioned before that the movie dedicated itself to all things Four Seasons, I mean 
all things
. The movie went on for two and a half hours, which felt overdone. I can pick out a few unnecessary scenes and side stories which could have easily been cut just to shorten the film by 45 minutes -- then this might have been a happier review.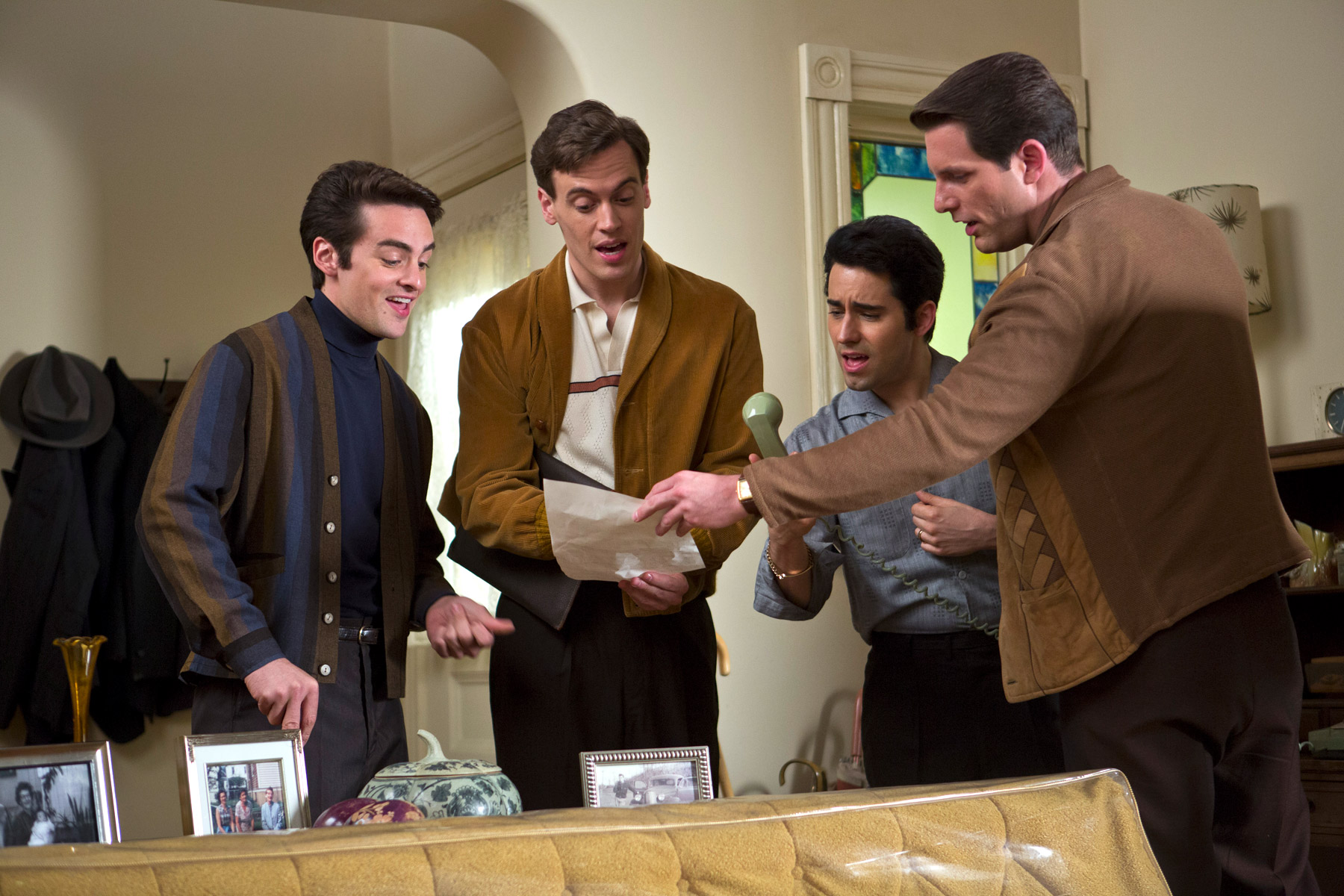 With the film not being able to cut out all of those side stories, the plot was not shaped properly. There was too much side drama going on that took away from the main focus. I understand it was a biography, so I believe Director Clint Eastwood was trying to shove as much information in as he could -- but in the end it made the film anticlimactic in its drama and its resolution. Perhaps the side stories work better on a live stage, but it definitely took away from the film. One thing I did enjoy was the acting. It was great to see a handful of young unrecognizable actors portray such strong characters, even without dialogue. The film is not a happy story of successful musicians. It shows the dark shadows casted by the limelight these stars received. There is much anger and frustration shed through the glances and postures of these young actors which I applaud them for. I also can't forget to mention the help received in the film from actor-god Christopher Walken who dominates all of his roles. Overall,
Jersey Boys
it is not a terrible film, but definitely not Clint Eastwood's best. Its length is what threw me off. Lots of it could have easily been edited out while still giving the audience an in-depth experience of the characters's lives. If you are a fan of 60's music (but who isn't?) and like doses of drama then I recommend waiting for it to come out on Netflix. After all, I can't be too hung up on it because big girls don't cry.
GRADE: 6/10
Photos via: Warner Bros.