John Rosensteel Releases Debut Album
Posted by Paul Johnson on Friday, April 10, 2015 at 12:00 AM
By Paul Johnson / April 10, 2015
Comment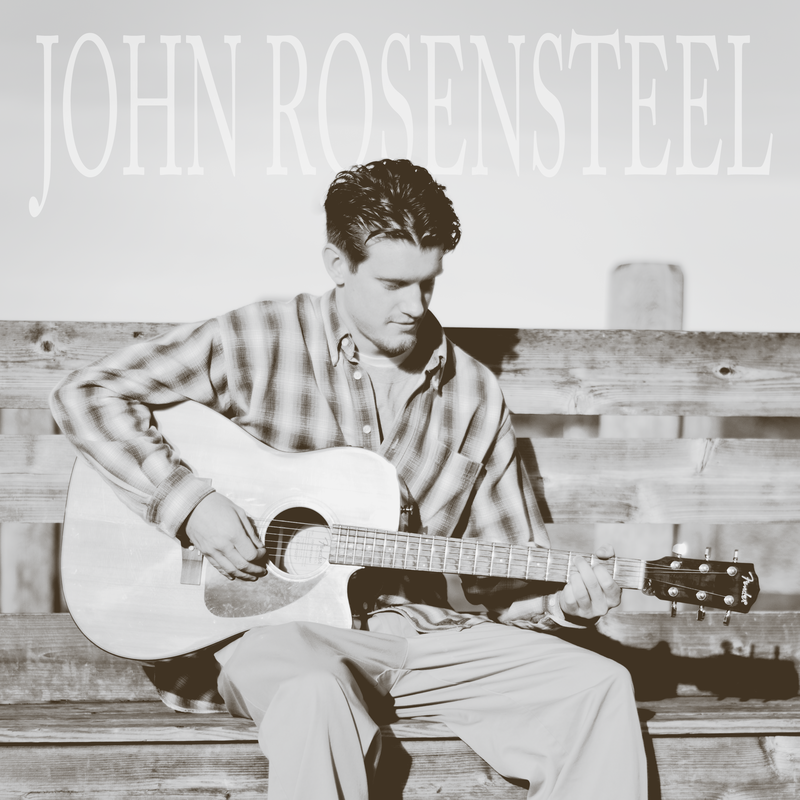 Twin Cities native John Rosensteel just released his self-titled
John Rosensteel
last month, and has received a lot of local support for the finished product.
"It's a fun album, and I've been encouraged by all the positive feedback thus far," John Rosensteel says of his debut album. "My goal was to write well-rounded songs; I think it resonates well with people not only musically, but because the lyrics are very relatable as well… And hopefully they're fun songs to listen to." 
Filled with songs of all different styles and dancing around several genres, Rosensteel's debut record is not something you'd expect as a first release.
"Well, I'm 20 years old, but I've been doing this for a while now," he said. "I started playing drums when I was 9, and picked up the guitar a few years back. And I started writing songs when I was about 13,  so I've had plenty of practice." 
Rosensteel's methods of writing and recording are of themselves out of the ordinary; he not only writes all of the music himself, but he also often plays every instrument on the recordings -- he says each song typically includes between five to seven instruments.
"It depends on the song. If I want something specific on a song and I can't do it, I'll bring in a musician who can. I had some great female vocalists sing harmonies on two of the songs, and then did the harmonies myself for the rest of the album," he said. "But I don't play saxophone or brass, and there were also some guitar solos that I didn't play either."
However, the album included many other talented musicians such as saxophone player Tyler Andersen, a student of the renowned Jazz musician Branford Marsalis. The music video for "Savannah's Song," the first track on the album, expresses this by showing Rosensteel playing the song on each instrument in different frames.
"People were curious about how I played multiple instruments on the songs, so the idea for the video was to record each instrument being played in different frames to provide a visual -- it's sort of like watching the intro to The Brady Bunch," he said. "It also includes my friend Nick, who played the bass guitar on that song."
Rosensteel grew up in Excelsior, MN, and started taking drum lessons when he was 9 years old. Through age 17, he continually graduated to more advanced instructors throughout the Twin Cities.
"It was such a fun hobby growing up because the sky was the limit," he said. "As soon as I learned what one tutor could teach me, I always found another one who could show me new things. Even when I started teaching I was still taking lessons myself. When I was about 13 I found a guy who was really good named George Marich, and I stuck with him until I was done." 
Rosensteel started teaching drums at age 16 in his hometown of Excelsior at two local music shops, and picked up the guitar just a few years ago. He developed knowledge of the bass guitar and piano and learned how to sing in his youth as well.
"My mom led choirs and taught piano, so I was often surrounded by music around the house," Rosensteel said.
After playing in his first garage band around age 13,  John began playing in an Allman Brothers jam band in high school.
"We would get together and jam on the weekends, and it was fun because I had grown up with the guitarists, so we were all very close," he said. "They were clean, good guys and very talented too."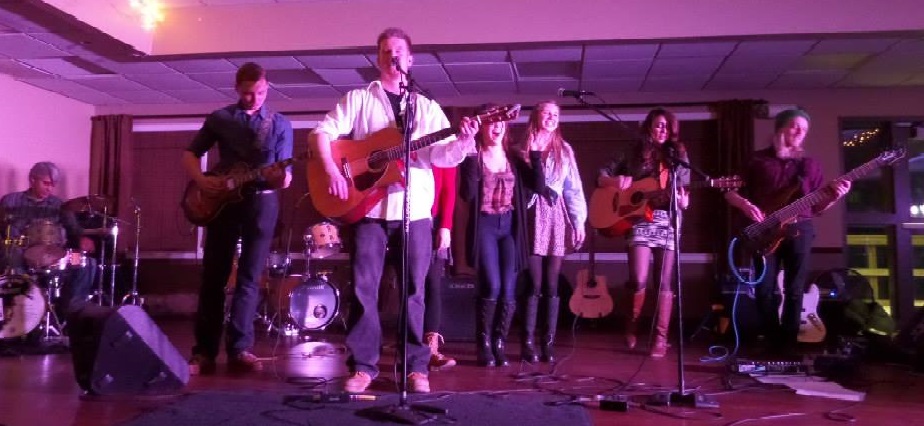 The Rojina brothers were two years apart in age and both played electric guitar, developing a dynamic sound that took after the dual-guitar styles of the Allman Brothers Band. The group often played at VFW Outposts on Friday nights, where the boys were allowed to play in a bar environment while under the drinking age. The group played classic covers of songs by The Allman Brothers, Fleetwood Mac, Bob Dylan, Tom Petty, and Eric Clapton, among others.
"We had a good repertoire for a group of teenagers. When I put together the John Rosensteel website, one of the first things I did was create the 'Archive' with all the live recordings of the Brothers & Others Band so people can hear them," he said. "I'm on the drums in all those recordings, and it was fun being on the drum set because I could hear those guys letting it rip from back there." 
In 2013, Rosensteel played in an Indie-Rock band in Chicago before returning to Excelsior in 2014. At that point he decided to create his first solo album.
"Recording wasn't ideal in a group setting because there were often too many cooks in the kitchen," he said. "So when I came home, I decided to do a project myself and it was easier. The artists that I decided to use as influences for the album were mainly Jack Johnson, Dave Matthews Band, Phish, Sheryl Crow, Bon Jovi, and a San Diego band called Slightly Stoopid. Depending on the song, I pulled influence from different artists, and it turned out well."
The recording process took place at three different studios throughout the Twin Cities; two in his hometown area and one in St. Paul. Once all the material was recorded, it was sent to Gremlen Studios in Aurora, IL, to be re-mixed and mastered professionally.
"I went wherever I could get in when I had a song ready," Rosensteel said. "Once a song was recorded I sent it to my friend Brandon at Gremlen Studios, whom I had met while recording with The Red Nothing Band in Chicago in 2013.  randon is the reason why the audio turned out so well."
The writing process was different for Rosensteel from past experiences, because he did not have collaborators; instead, he enjoyed creating the complete songs from scratch. Lyrically, he was inspired from many different places.
"I always have my nose in books, so a lot of the lyrics pertained to what I was reading," he said. "And then a lot of the lyrical content was also drawn from personal experiences."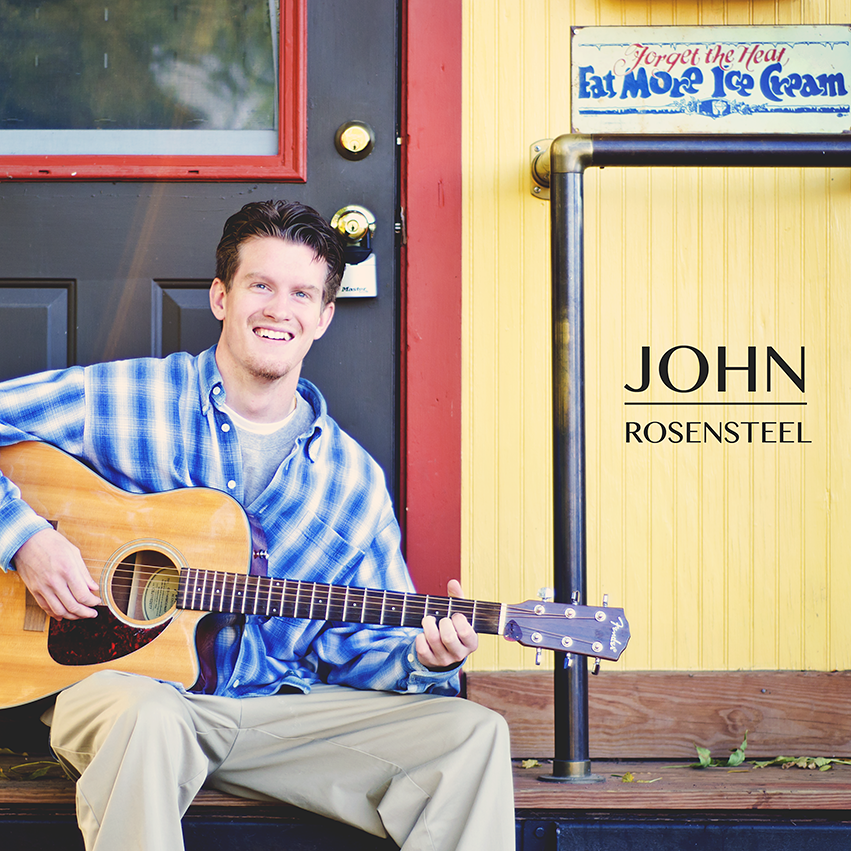 In the ninth song on the album, titled "Here I Am" Rosensteel's lyrics include a reference to his friend Mark Hensel, whom he claims as one of his heroes.
"Only a handful of people will catch that reference," he said. "The lyric is in the pre-chorus and it says, 'You know that left leg can't hold Mark Hensel back as long as he's still got his right on the right track." 
Rosensteel says that Hensel was his boss at the Norris Recreation Center in Saint Charles from age 17 to 19, and had a strong impact on him during that time.
"He had gotten into a motorcycle wreck a while before I started working there, and he had sustained a lot of injuries all over his body, but the big one was that his leg had been severed," he said. "It had to be reconstructed and so his leg was malformed afterwards. It was profound to watch him come into work every day under absolutely incredible pain, and he would put a smile on and go about his day. Not only that, but he had to take some strong pain killers and really fight through every hour of every day; his short term memory wasn't great during those months. And despite all of that, his primary concern was always helping others around the facility, not himself. If I ever knew a real man, it was Mark. I was quite the knucklehead around then as well, so Mark took me under his wing and gave me some great advice."
Rosensteel's album is now available for listening and download on iTunes and Spotify, as well as online at his website, 
www.johnrosensteel.com
.  He hopes to spread his music throughout the Midwest, and already has begun work on his next album. Media courtesy of: John Rosensteel