'Ke$ha' @ Myth Live
Posted by PJ Mudd on Thursday, August 22, 2013 at 12:00 AM
By PJ Mudd / August 22, 2013
Comment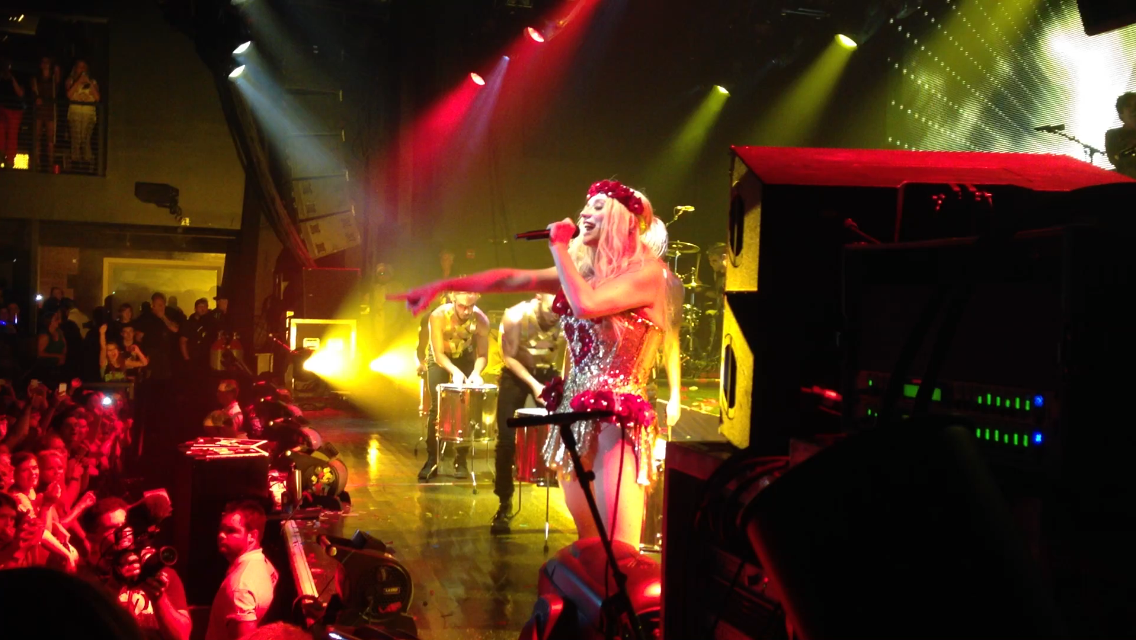 "How much glitter is enough glitter", was a question many apparently asked themselves on Monday night, but few accurately answered.  Arriving at Myth Live in Maplewood to the almost sold out 
Ke$ha
 crowd, the use of glitter seemed as if it was a requirement.  Many of the overwhelming amount of female attendees appeared to incorporate it in some degree in their outfit for the night.  The heavily costumed all age crowd definitely weighed heavily on the late teen early twenties demographic. Although many an older fan could be found throughout the crowd.
Ke$ha
 eventually took the stage around 9:50PM starting off the set with 'Warrior.'  Her stage setup included a giant video screen behind the stage, backup dancers, a band, and at times, smoke and pyrotechnics.  The stage production itself was as impressive as it was varied in the energetic 80 minute show.
If there's a formula for female pop concerts, Ke$ha stuck to it.  Sexy sparkly costumes; check. Choreographed dances with backup dancers; check. Multiple wardrobe changes; check. Artist branded video sequences; check. Artist plays guitar on a song to show, "Hey look, I can play guitar"; check!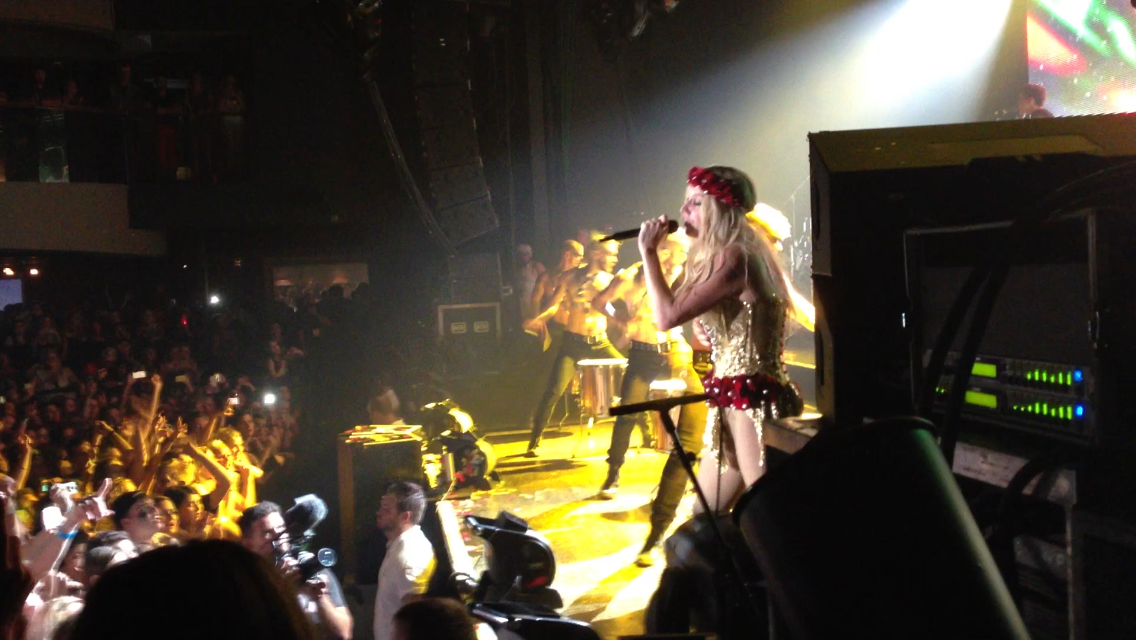 Aside from the awkward guitar solos between costume changes, the set was fast and full of energy.  The audience's attention never seemed to stray which was evident by the fact that the best viewing spots were never left unattended. She finished out her set with 'Your Love Is My Drug' and 'Tik Tok' complete with giant inflatable legs and other lady parts. Finally coming back on for an encore of 'Die Young' which sent many a fish nets and ripped t-shirts dancing off into the night.
Ke$ha mentioned during the show that we'll be finding glitter for days. Which for someone at a desk job answers the question of how much glitter is too much glitter.