Kevin Love Trade Speculation Being Thrown Around
Posted by Travis Bridell on Friday, July 18, 2014 at 12:00 AM
By Travis Bridell / July 18, 2014
Comment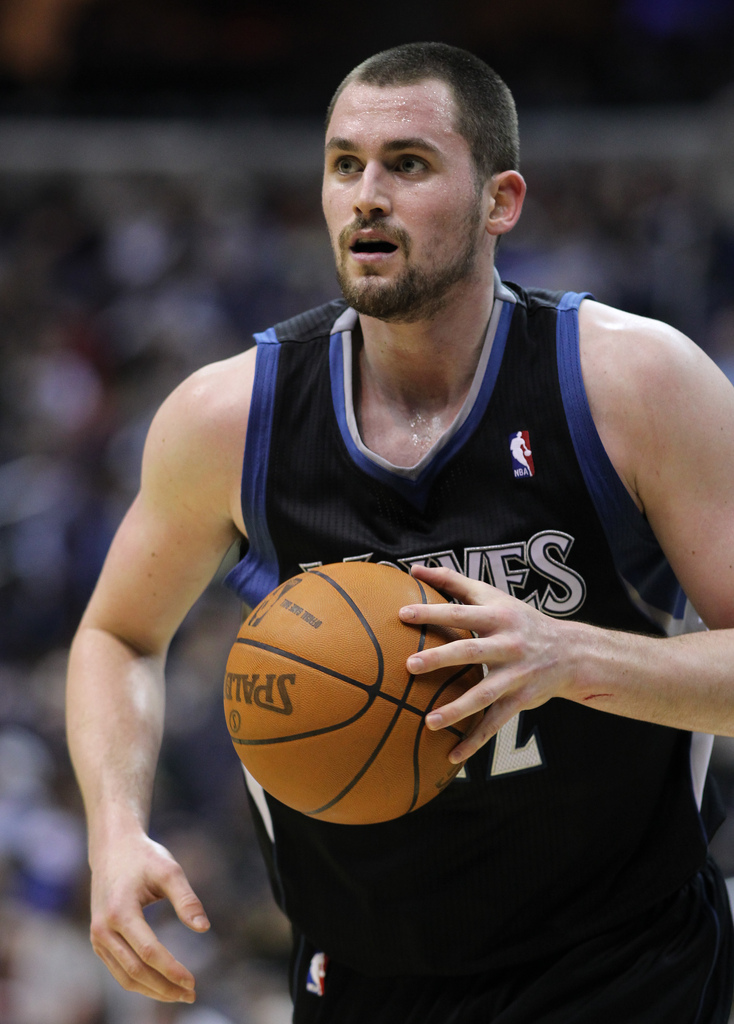 Four years, $60 million. Those are the terms of the contract Minnesota Timberwolves superstar Kevin Love was given in January 2012. Two years into the deal, Love has made it abundantly clear that he no longer wants to remain in Minnesota. How did we get here? Love, who is set to make $16 million next year, is fed up with the team that acquired him in the 2008 NBA draft after zero playoff appearances in his six seasons. He told
ESPN
's SportsNation that it "hurts [his] heart" that the team hasn't made the playoffs and has also made reference to the Timberwolves as "they," further distancing himself from the organization. In the NBA, the lengthiest contract a team can offer a player is five years. During the 2010-2011 season, Love became a premier player in the NBA by averaging 20.2 points and 15.2 rebounds per game, the first time since 1983 that a player averaged those numbers over the course of a season. After the season, both sides were looking to agree on a contract extension. Love was hoping for a five-year maximum contract for $80 million. The Timberwolves and former President of Basketball Operations David Kahn refused to give Love the fifth year on the contract.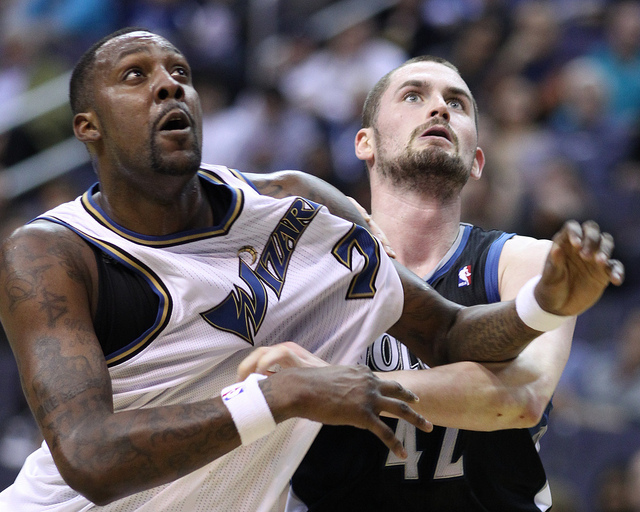 To get a deal to come to fruition, the sides settled on the four-year deal with a caveat -- Love would be able to opt out after the third year of the contract, which is after the 2014-2015 season, to explore his options as a free agent. This most likely would not have been a problem had the team managed better than a 94-126 record in the two and a half years since the signing (and it really wouldn't have happened if David Kahn had never been given control of the Timberwolves). The President of Basketball Operations position has since been handed to hometown hero Flip Saunders who has since added head coach to his job title. He is left to clean up Kahn's mess in his first attempt at being in the front office of an NBA organization. So with Flip in charge, what's been happening?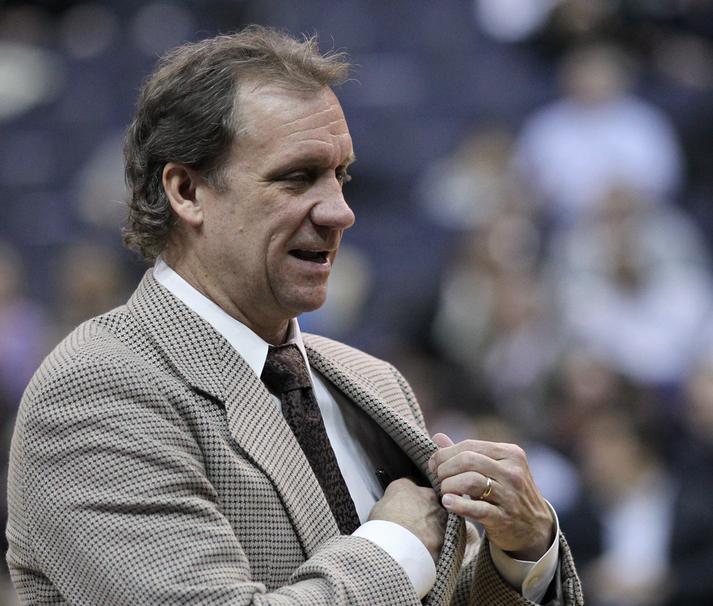 Rumors have been aplenty over what Saunders might do regarding Love's future with the team since the end of the NBA season on June 15. The only thing keeping Love from being the biggest basketball story all summer was LeBron James' decision between the Miami Heat and Cleveland Cavaliers. Teams that have been rumored to be interested in Love are the Golden State Warriors, Los Angeles Lakers, Boston Celtics and Cleveland Cavaliers. The lead-up to the NBA Draft on June 26 brought about rumors that Love would be headed off sooner rather than later. During the draft, the Timberwolves didn't make many moves and rumors didn't light back up until about a week later. Timberwolves owner Glen Taylor recently stated publicly both before and after the draft that he wanted to keep Love around, possibly in hopes that he would remain with the team if they can make the playoffs this year.
"Our plans are he's going to stay, and we're going to prepare for him and have him be part of our season this year," Taylor told NBA TV yesterday.
There are about three different ways that this can play out: the team moves Love now, moves Love in midseason or wait to see what he decides when the year is over (though the writing is on the wall, he will leave). Two-thirds of those options involve a trade, so I'd rather focus on the choices Saunders can make there (and it's more fun).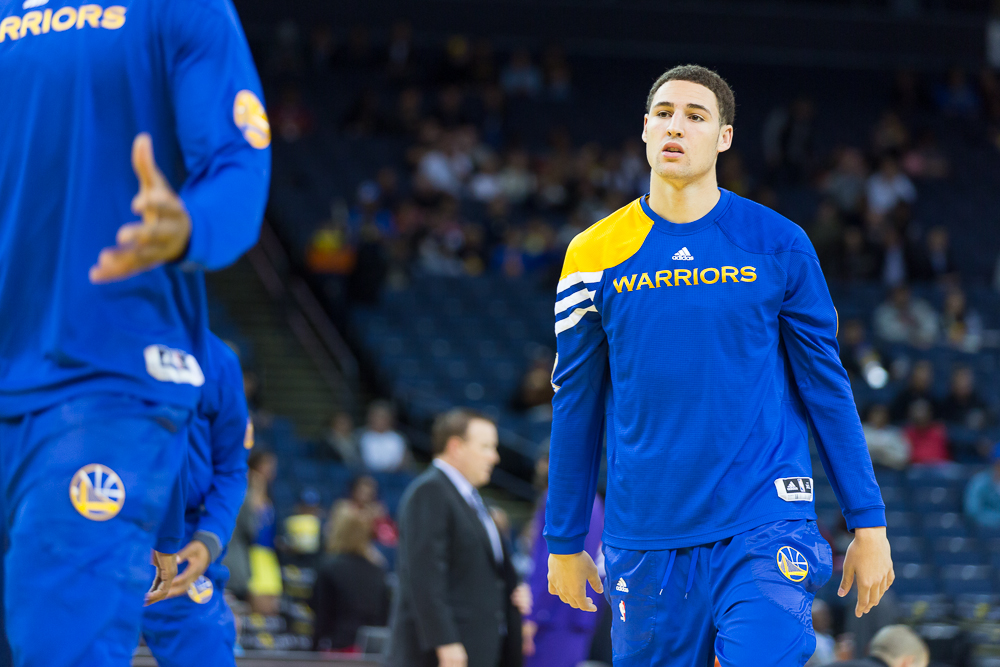 Currently, there are two fairly well-known and reasonable offers on the table. The Warriors and Cavaliers have the most interest, are best positioned to offer assets and give Love the best chance to join a winning team. The Warriors' rumor has been around longer than the Cavaliers and it revolves around a package of Warriors players including forward David Lee (and his $15 million salary) and possibly either guard Klay Thompson ($3 million) or wing Harrison Barnes ($3 million) with some assortment of draft picks to help Minnesota recover from the loss of their star player. The Wolves would have to give up Love and guard Kevin Martin ($7 million) in order for the trade to work financially (a trade has to be roughly even in a monetary sense). Golden State is more willing to part with Barnes, but Saunders covets Thompson and his 18 points and 41% shooting from the 3-point line much more. The Cavaliers can also give the Timberwolves young assets and draft picks. A rumored deal is to package last years' first overall draft pick Anthony Bennett, young guard Dion Waiters and an assortment of draft picks. There are also rumors that this year's first overall draft pick (and possible future superstar) Andrew Wiggins would be involved, possibly with Bennett or others involved. Saunders seems willing to part with Love only if it means getting youth, potential and name recognition. What should happen?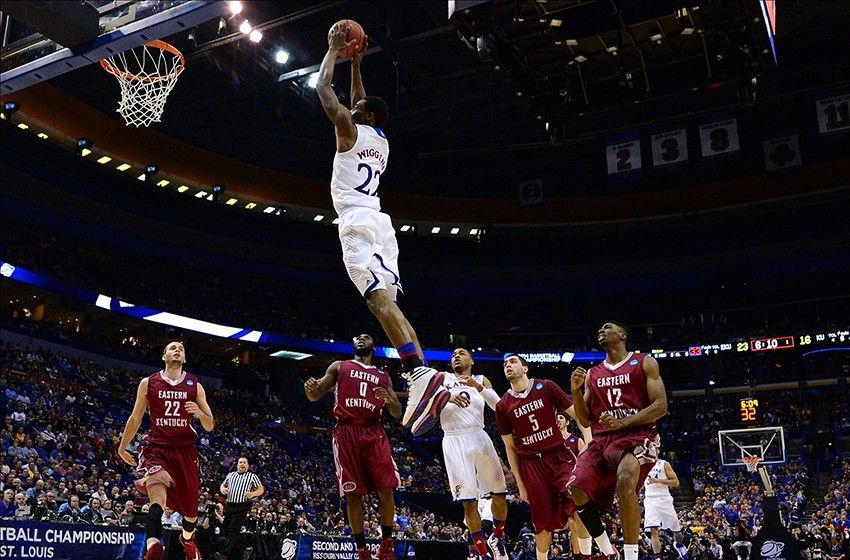 Although it seems that Saunders' top targets Thompson and Wiggins
aren't yet available
, one of these teams has to break. Cavaliers brand new head coach David Blatt has said that Wiggins will be a part of the Cavaliers' future.
"There's no reason or cause for worry on his part because Andrew's not going anywhere," Blatt told reporters.
LeBron James has been rumored to be
reaching out
to Love and at this point -- LeBron holds more clout in his grand return to Cleveland than Blatt. If he wants the deal done, it more than likely will. The best case scenario is that both teams are willing to offer the Timberwolves their targets and the team gets to choose. If that were the case, Wiggins in a deal with Cleveland feels like the right move. At 19-years-old, he is a strong wing defender with length to his 6-foot-8-inch frame. In the NBA's summer league, Wiggins is averaging 1.2 steals and 1.5 blocks per game to go along with his 15.5 points. He can help shore up a Minnesota defense that was ranked 27 out of 30 NBA teams in effective defensive field goal percentage, a stat that accounts for three-point shots being worth more than two-pointers. That's not to say that Klay Thompson isn't a good catch either. The 24-year-old has proven more, but he doesn't have the same ceiling. He is less defensive-minded than Wiggins and doesn't have passing or rebounding numbers to prove that he could take pressure off of the rest of the team upon Love's departure.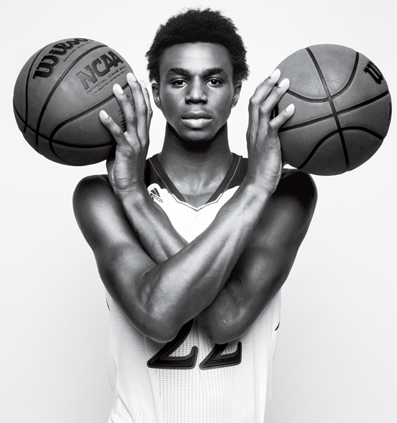 It's just that Wiggins has been the heir apparent to LeBron since Wiggins' started being recruited out of Canada in eighth grade. He fits in as a defensive stopper and athletic guard to run the floor with point guard Ricky Rubio in a similar capacity as wing Corey Brewer. There's also more to it than Thompson versus Wiggins because the Cavaliers can throw in much more. If the differences in draft picks sent to the Timberwolves by either team are considered negligible, then it comes down to the other players involved. Losing Love creates a hole at his position and David Lee of the Warriors would fill in nicely -- but he does nothing for the team's future at 31-years-old. So getting Anthony Bennett from Cleveland or letting Gorgui Dieng play next to center Nikola Pekovic would be better, in my opinion, in the long run. A Timberwolves team with a known combo of Rubio, Pekovic and Brewer along with the potential in 2014 draft picks Zach LaVine, Glenn Robinson III, Wiggins and 2013 draft picks Bennett, Shabazz Muhammad and Gorgui Dieng would make this team intriguing for the future, which is unfortunately where the Timberwolves and their fans always seem to be looking. Photos by:
Keith Allison
 -- 
nikk_la
 --
Google
--
GQ