KFAN's 'Common Man' to Star in Documentary Film
Posted by Brent Lee on Wednesday, May 21, 2014 at 12:00 AM
By Brent Lee / May 21, 2014
Comment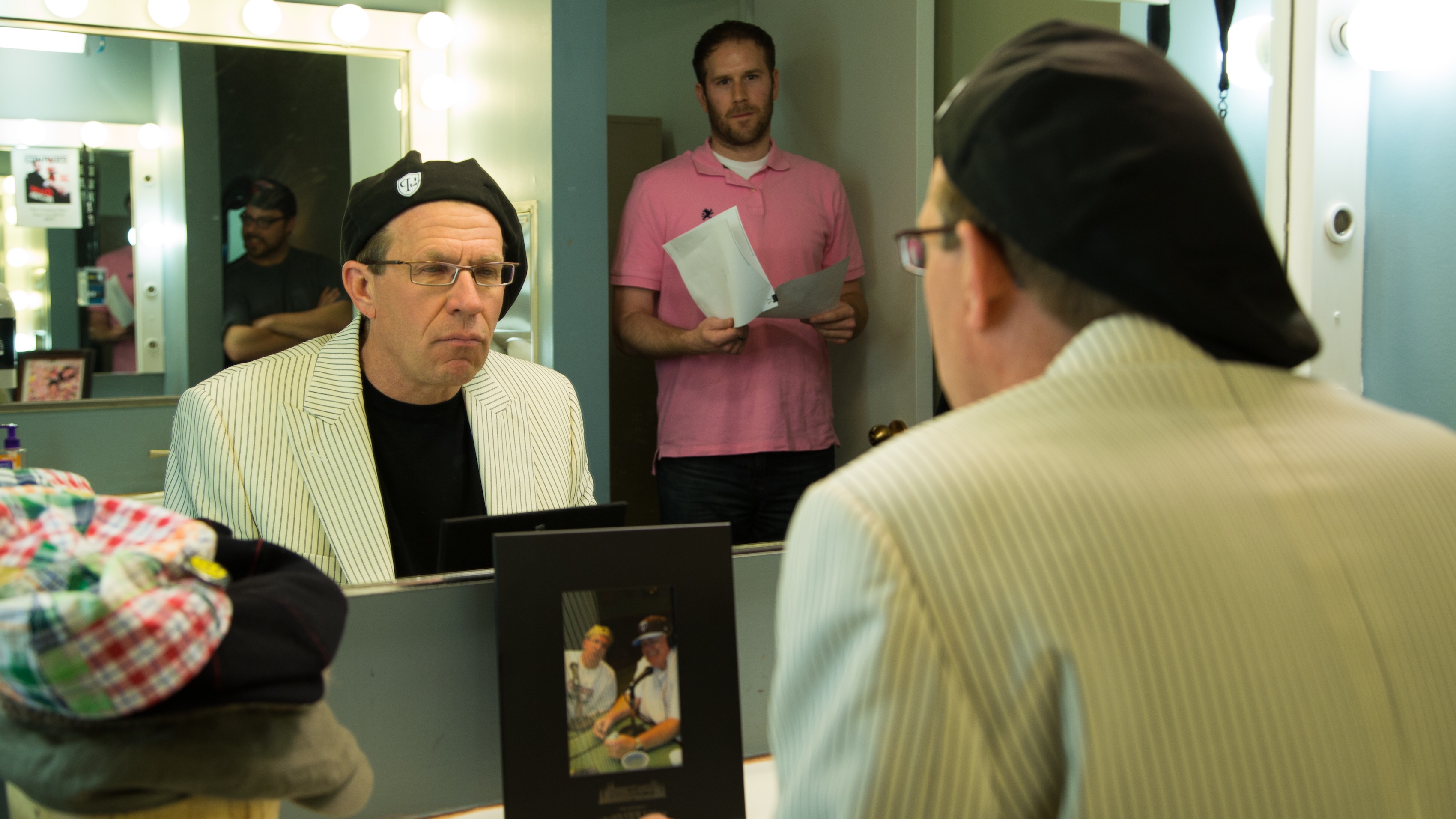 It's 12:00 noon in the Twin Cities. You're tuned to 100.3 on your FM radio dial. The late Paul Harvey issues a sternly-worded warning against mediocrity and its inevitable consequences, as the opening horns of Copland's "Fanfare for the Common Man"
bellow
through the speakers. The rousing rendition serves as a familiar sign that tomfoolery, courtesy of the "Radio Romeo," is approaching — it's a warning to anyone listening that there is likely skullduggery ahead. If you've never heard the show, everything before this sentence might sound a bit strange. But for fans accustomed to the "Tough Love Covenant," you know exactly what it means when the midday hour strikes and the sound bite-strewn music begins to play: The Common Man "Progrum" starts
now
. ** A self-proclaimed radio dinosaur who's been honing his craft "from town to town, up and down the dial" for more than 30 years, Dan Cole — or the "Common Man" as his
legion
of local fans call him — has been delighting the listeners of KFAN for more than two decades.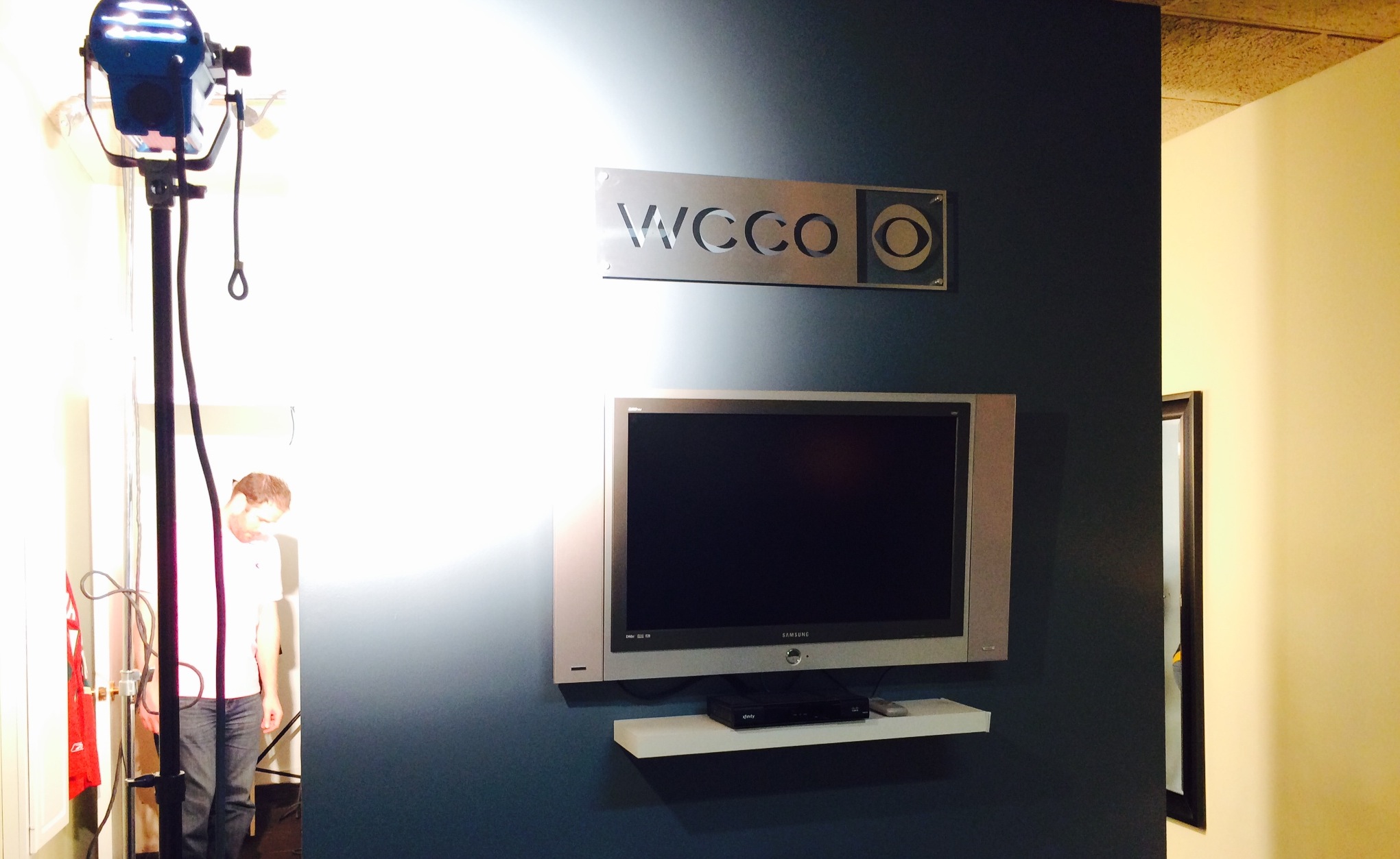 Each day at noon, beginning with the spirited aforementioned musical montage, Common Man takes audiences on a three hour radio tour of everything happening in the Minnesota sports scene — or about anything else that happens to cross his mind. Despite being the host at an all-sports radio station, Common rarely limits his discussion to the playing field, nor does he stick strictly to the stats. He freely applies his proud "esoteric approach" to anything that interests (or annoys) him. From national headlines to local politics to a shot-by-shot recounting of his golf round that morning — the Common Man has a something to say in regard to just about everything. His radio work is a sort of a stream of consciousness experience — a 180-minute monologue interrupted only by commercial breaks and occasional elevator music-filled pauses. Every day's show is unique, yet familiar. The same jokes and anecdotes he's been telling for years make regular appearances — each just as funny as the first hundred times he's told them thanks to his folksy comedic delivery and timing. And he's been doing this for 30+ years.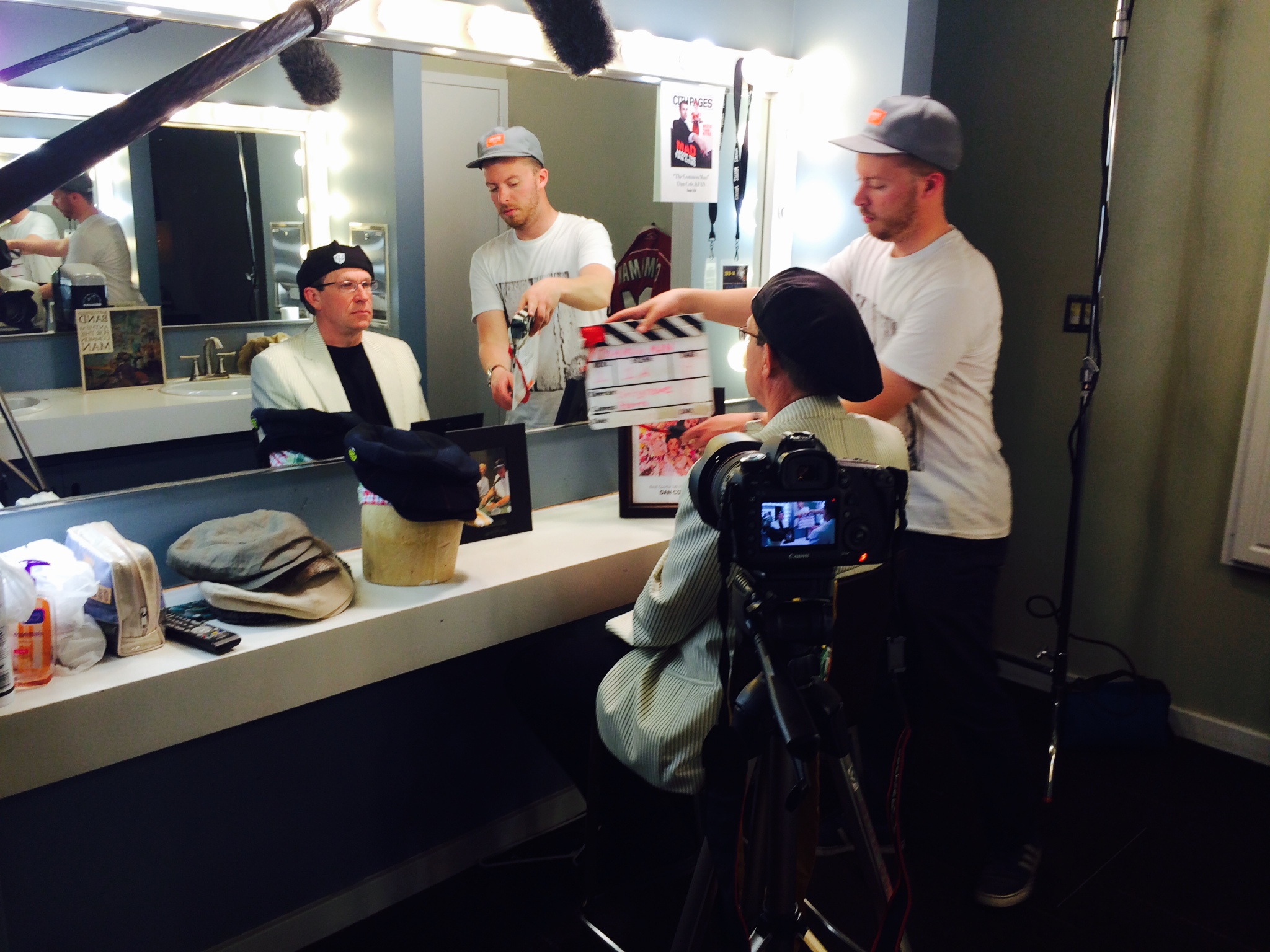 In addition to the countless hours he's spent behind a radio microphone, Common has made forays into other forms of media and entertainment as well. He's worked in television in several capacities, he's been a boxing ring announcer, a stand-up comic, a community theater performer — he even did a commercial for Subway as the
Taste Fairy
. Soon, he'll be adding to his already robust repertoire, hoisted onto the big screen in his film debut.
That's right 
— the gears are turning on the planned production of a feature-length documentary starring Dan "The Common Man" Cole. This past Sunday, I had exclusive access to the set during the filming of a promotional trailer for the film at WCCO's TV studio in Minneapolis. I've tuned in to the Common Man on KFAN frequently for the last 13, 14 years, and the chance to hang out with him for the evening was a great thrill. I was curious to find out if Dan Cole would be the same sort of guy in person as he was when in character as "The Common Man" on his show — 
"Is the whole thing just an act?"
I wondered.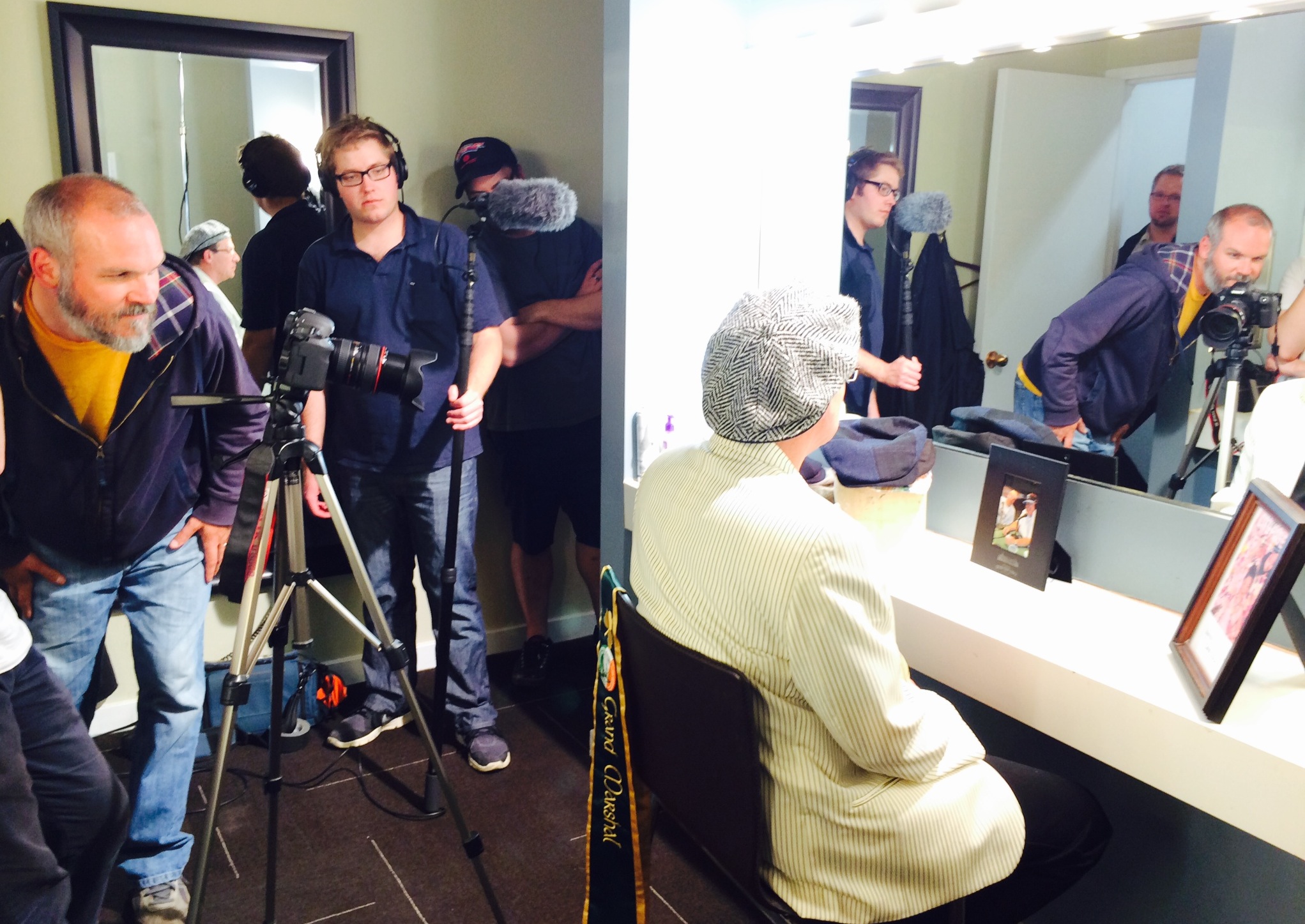 Nope
. The Common Man is just a regular guy — a regular guy who happens to be really funny both on and off the radio. While he was polite and professional in answering my questions and working with the film crew, Cole is clearly a jokester through and through,
just
like on his show. He is almost always talking — a witty one-liner or rant just waiting to happen. We chatted briefly about sports, his career in the radio business, and stand-up comedy in between takes. He was affable and smiley, chuckling freely and poking fun at people on set — including himself. He is charismatic with a playfully self-depreciating style of humor that puts everyone at ease and leads to plenty of laughter. At one point, WCCO's Mark Rosen stopped by to check out the set and talk about the day's sports news — it sounded very similar to the popular "get Rosie going" banter they share when Rosen regularly visits Common's show. Based on what I saw, the back-and-forth fans hear on the radio each day is an authentic representation of their "off-air" interaction.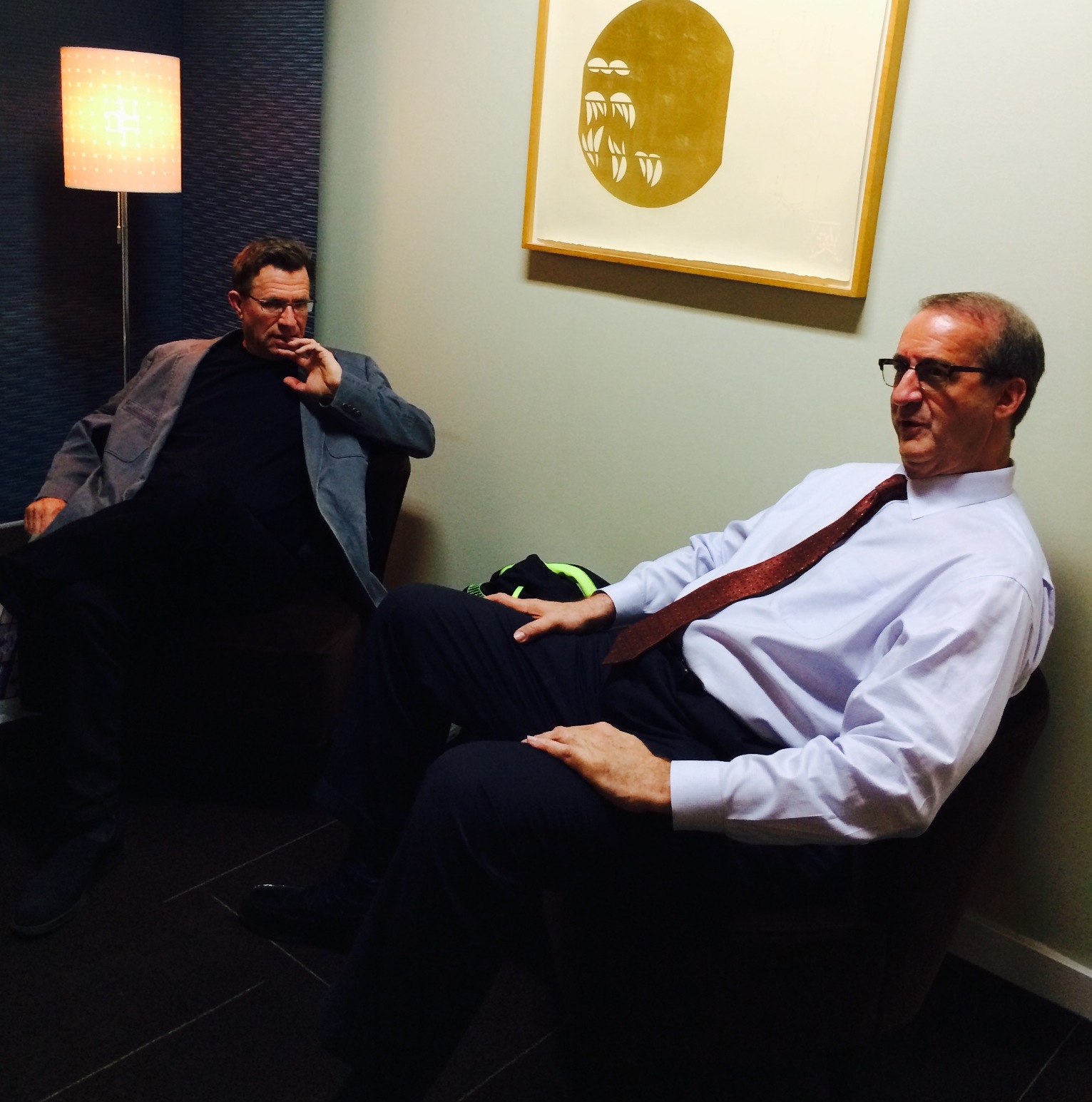 He is indeed a light-hearted joker, often riffing about his lack of daily show prep and "working lunches" (by which he means eating his lunch on-air, during the radio broadcast), but it occurred to me in watching him work that the Common Man is actually a bit of a perfectionist. He delivered take after take with gusto, consistently asking the crew for feedback and, more than once, offering to "stay all night to make sure this thing gets done right." Sunday's filming of the promotional trailer — a satirical homage to Robert DeNiro's famous monologue-in-the-mirror from the closing
scene
of
Raging Bull 
— was just the first step in making the documentary a reality. After completion of the trailer, a crowd-funding campaign will begin to build support for film, which director (Director-guy as Common calls him) Gregg Holtgrewe says he plans to release in the Spring of 2015, perhaps on Father's Day.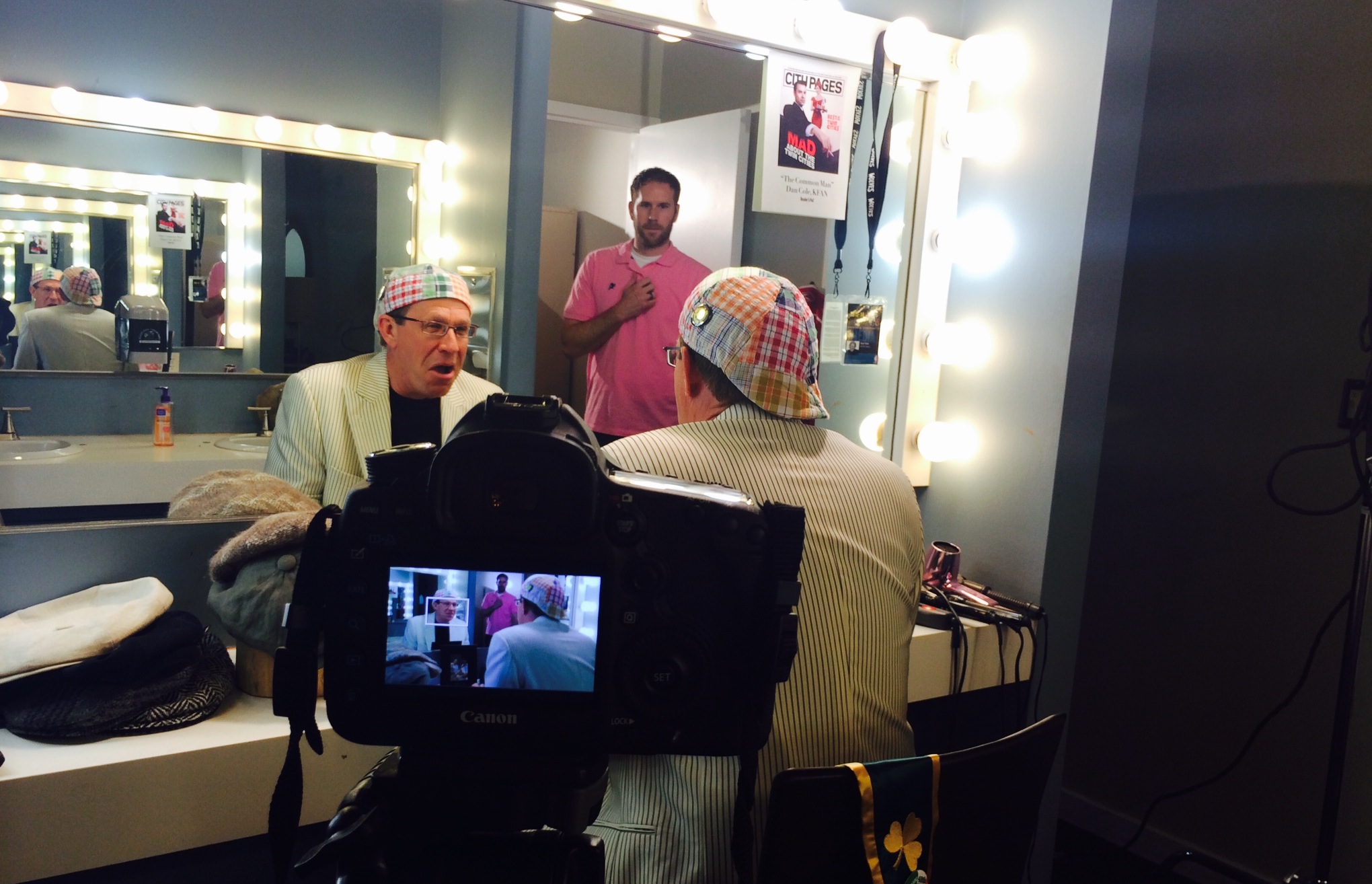 While the finer details of the project are scant at this point, the trailer should be available online sometime next week, and shooting of the film could start as early as June says Minnesota Connected's own Matthew Deery, who is involved in this project as a producer (Producer-guy as Common calls him). If Sunday night's film shoot is any indication, the working-titled
The Ego Has Landed
, Common Man documentary will be an entertaining and insightful look into a (funny and) fascinating figure in Minnesota media and culture. The rest of the rubes and I look forward to it,
me boy
! Stay tuned to Minnesota Connected and the
Common Man Progrum
on
KFAN
for more info and updates throughout the filming process. Photos via: Matthew Deery