Kids Destroy Ice Castle in St. Paul
Posted by Joseph Friedrichs on Tuesday, February 18, 2014 at 12:00 AM
By Joseph Friedrichs / February 18, 2014
Comment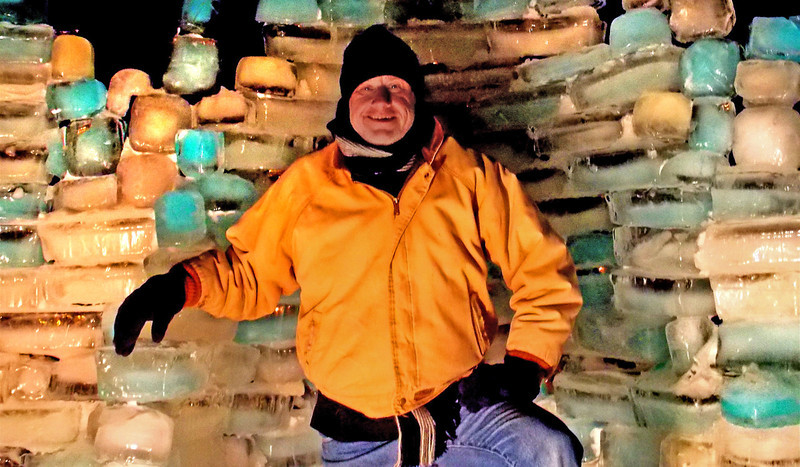 St. Paul resident Gary Pruitt spent two months this winter erecting an extravagant ice castle outside his home. With the assistance of a few golf clubs, some rebel-rousing youngsters shattered Pruitt's artistic creation. The Pioneer Press
reports:
At  4 a.m. Saturday, Pruitt said he heard a commotion outside his home just west of Johnson Parkway. At first, Pruitt thought the noise was coming from a nearby bus stop, according to the article. But when he looked out the window, Pruitt said Monday, he saw two boys vandalizing the ice castle he built in his yard. Using a golf club, the boys -- he thought they were between the ages of 10 and 14 -- hacked away at the edifice that was 10 feet high, 50 feet long and made of about 700 blocks of ice. Pruitt said he was inspired to build the ice castle by the 1992 St. Paul Winter Carnival ice palace.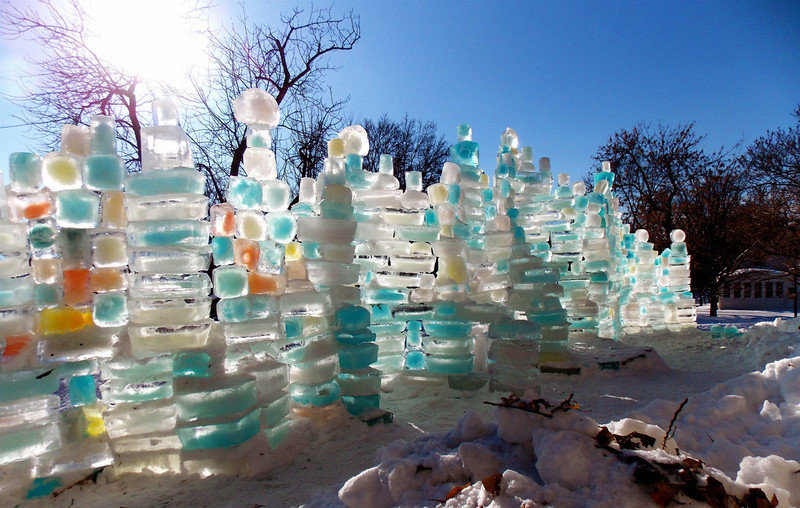 Pruitt said he yelled at the boys and watched them run away in what can only be assumed to be sheer terror. During the dramatic incident, one of the kids lost a shoe in a snowbank.
"The shoe's my war trophy," he said. "I'm thinking of bronzing it and putting it on my roof."
Instead of repairing the castle, Pruitt said he knocked down what remained with a sledgehammer. Photos via: Pioneer Press