'Koo Koo Kanga Roo' @ Minneapolis Institute of Art
Posted by PJ Mudd on Tuesday, January 14, 2014 at 12:00 AM
By PJ Mudd / January 14, 2014
Comment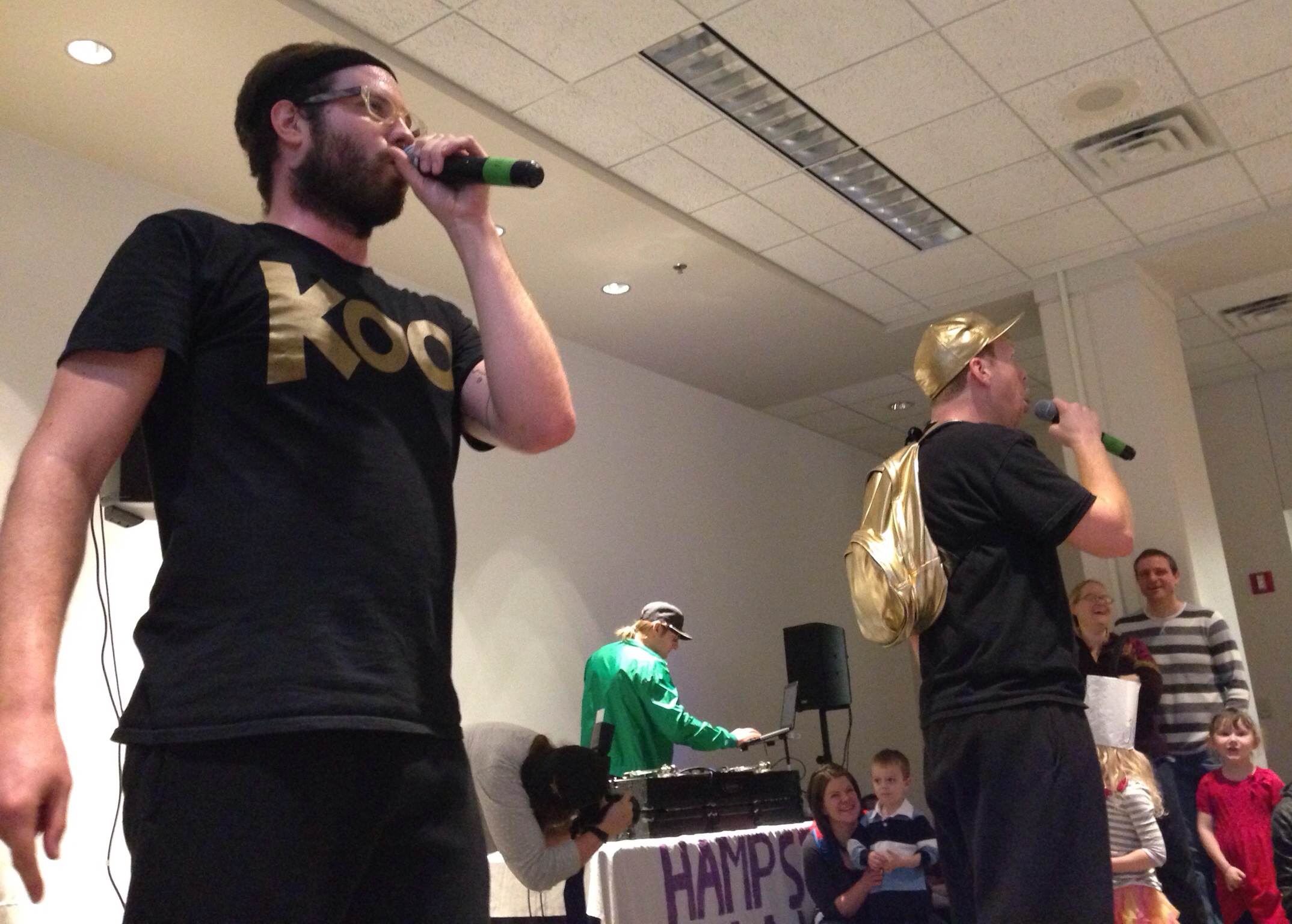 I can safely say that I was more excited to see 
Koo Koo Kanga Roo
 at the Minneapolis Institute of Art (MIA) on Sunday, than my 4 year-old. Going to a concert with dad (and mom) really sounded exciting to her, but I'm not sure she knew what to make of the band once we finally arrived. My first exposure to the band was when a friend mentioned they were his toddlers favorite band. More recently however, I read
a review of their live show for adults
and could hardly reconcile the two endorsements. How could a kid's band be this amazing for kids and grownups?! I've listened to my share of kid's music, and a lot of it is painful to sit through. It's one of those side effects of parenting that as your child grows up, you have to stop listening to your music while in their presence and more of what they like. After all, you really don't want your kid singing the words to "Bubble Butt"...in public at least. Would this be the band that we could both see together? That we could both jam in the car really loud to?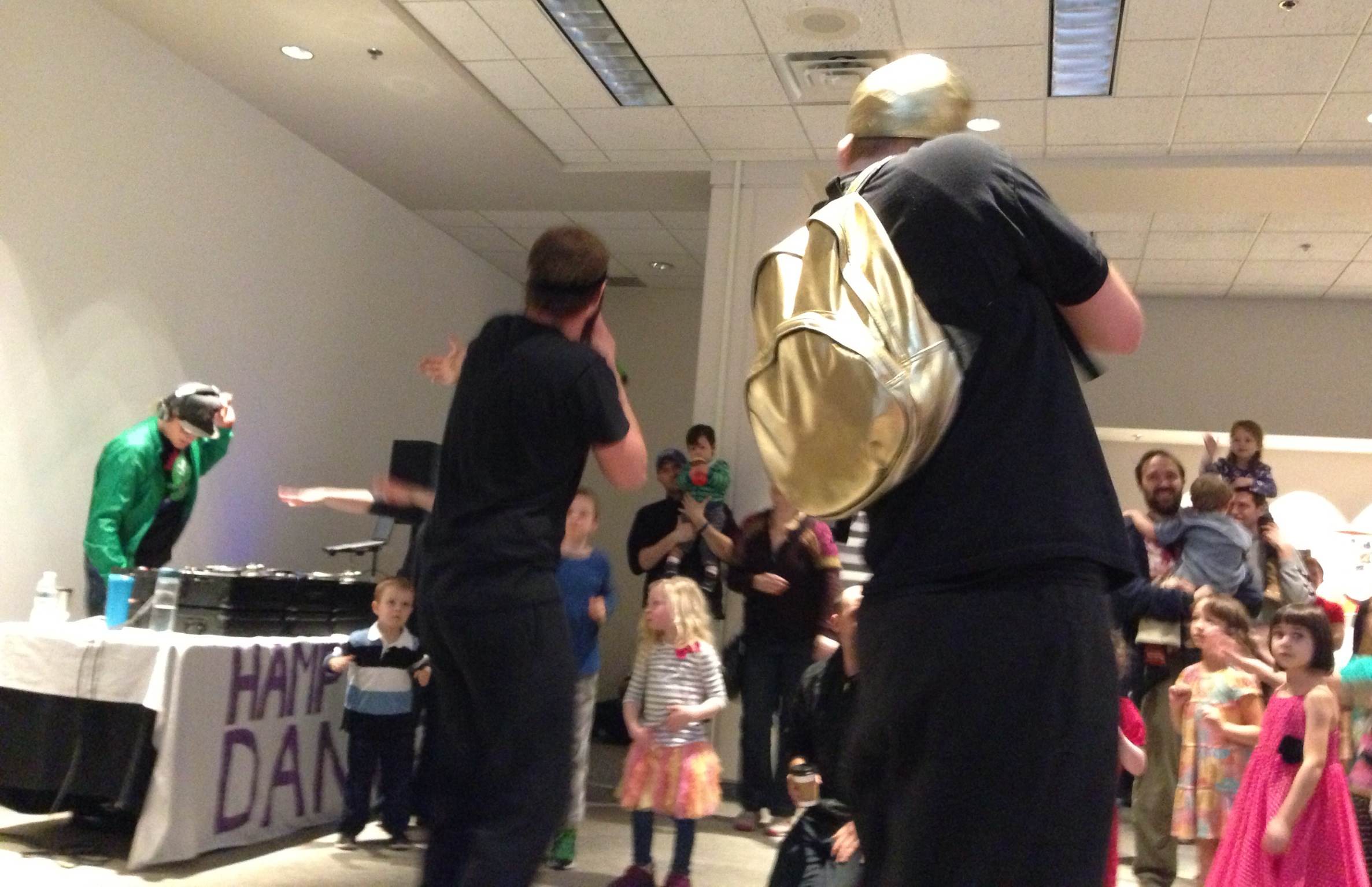 Family day at MIA provided three opportunities to see Koo Koo Kanga Roo, as well as some kid craftin', and story time. We ran into the small room a few minutes into their second set of the day which was a good mix of kids and their parents, and weaseled our way up front. We were close enough that
Bryan and Neil
were sweating on us as they jumped and danced in front of us. Even with a dozen or more kids dancing around us, my kid was standing there shell shocked. I moved her arms and shoulders in dance like motions to help jump start her but to no avail. She just stood there wide eyed. I was even yelling the whale sounds in her face during "I Speak Whale." I was giving her the queues to respond during "What's That You Say." Her neighbor was even asked how many friends he has right before they kicked into "Friendship Bracelets." She sat motionless. So maybe the nap on the way over took more out of her than I had realized, or I just was way more excited to see the band than she was. Like embarrassingly more, illustrated by my wife's smile that said "Yes I see you're having a good time, you can stop dancing now." So we crafted. We did story time. We even pretended we were a hungry caterpillar emerging from its cocoon. Figuring the timing was right, I suggested we run down and catch the third and final Koo Koo Kanga Roo set of the day.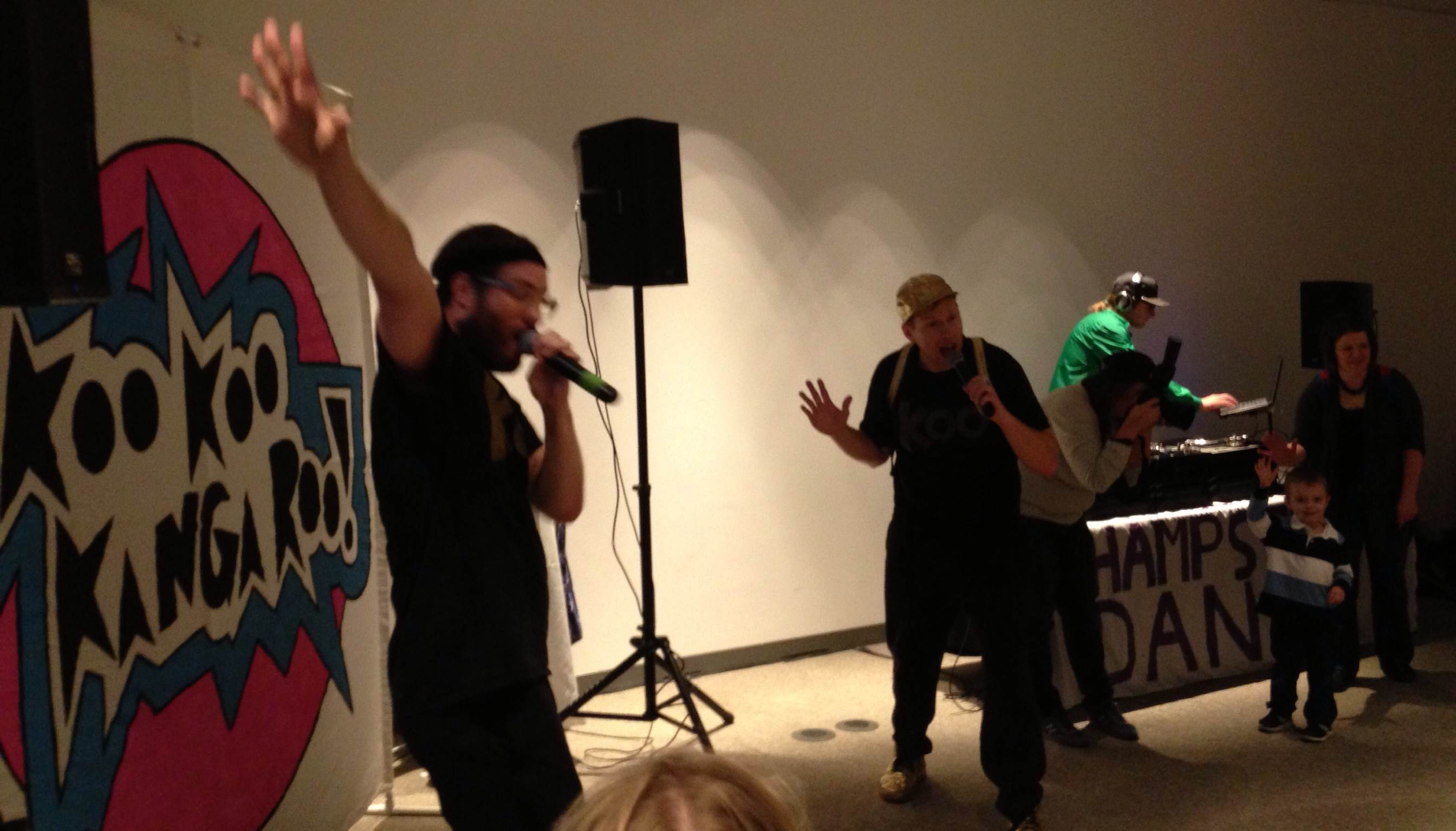 We show up a couple minutes early this time. DJ Hampster Dance is keeping the crowd going until Bryan and Neil jump back into our lives for a final 30 minutes. The kid at this point has come alive. She's dancing around with the other kids, doing some sort of hip hop tap-dance-river-dance move. It doesn't even matter, she's moving. Bryan and Neil come back and lead us through some stretching since they'll be here "until two in the morning." Jokes for adults, I'm in heaven! But almost on cue the kid stops dancing and demands to be held. She's even demanding blankie, WHO IS IN THE CAR! Ok kid, we're doing the call and answer now to "Awesome Rainbows," we don't have time to go to the car. I'm chanting 'No Crusts' with fist in the air during "No Crust" and she's about to fall asleep on my shoulder. She had reached her limit and dad couldn't stop dancing which was only making matters worse, so we left 15 minutes into their set. I was devastated, and she was sleepy. Obviously I had more fun than my kid. In fact, I probably had more fun than most of the kids there. Maybe she wasn't ready for the likes of Koo Koo Kanga Roo just yet. Will I see them again? Absolutely. Will I bring my kid?  After a nap, some candy, and a can of pop, maybe. Photos via: PJ Mudd