Kryptonite Crushes Superman -- Vikings Smother Conference Champs
Posted by Matthew Deery on Monday, September 26, 2016 at 12:00 AM
By Matthew Deery / September 26, 2016
Comment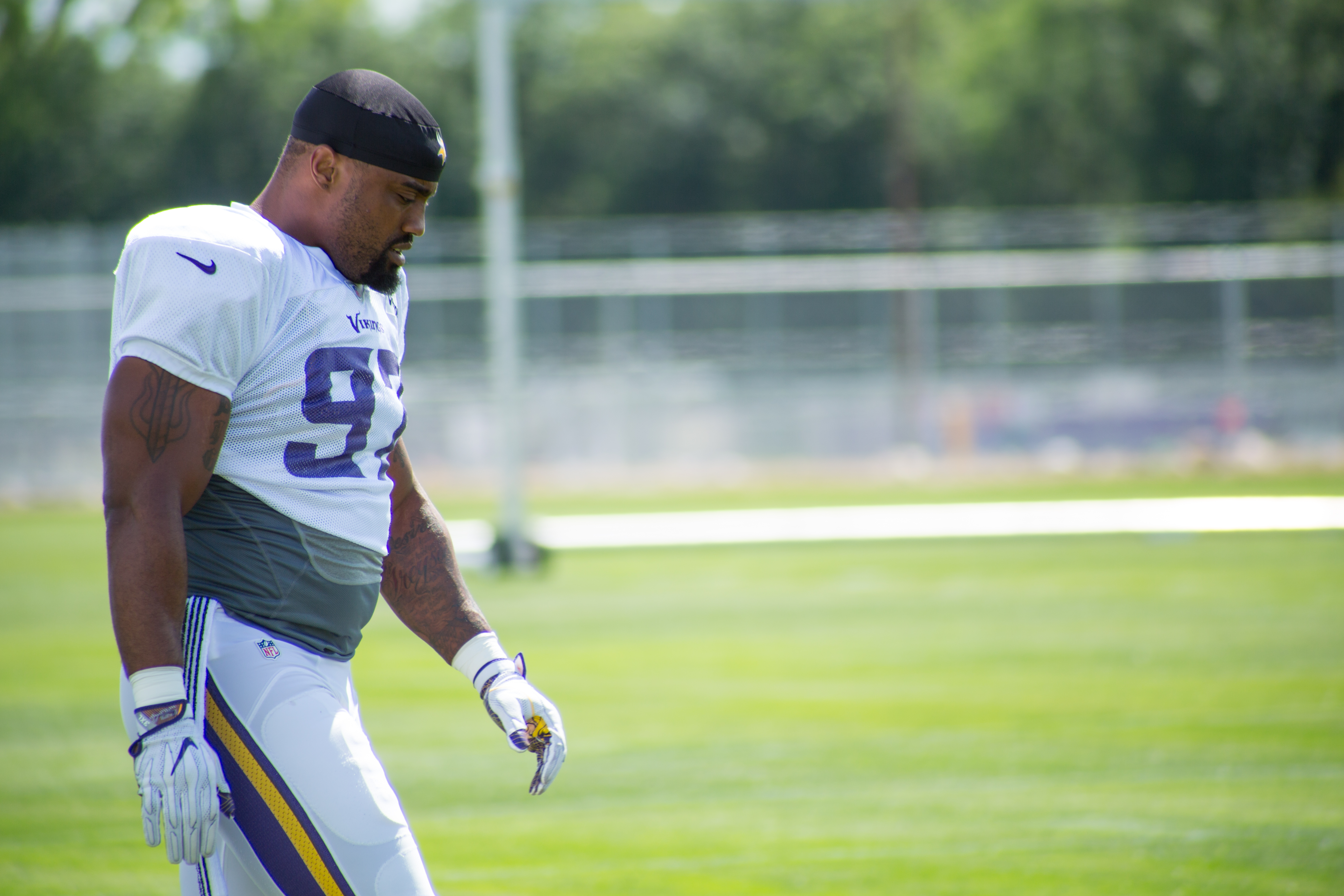 In the past two weeks, the Minnesota Vikings faced off against the past two NFL league MVPs. In the past two weeks, the Vikings defense has made both look pedestrian. The Vikings made the pair look like Cleveland Brown quarterbacks. These two quarterbacks are on their way to the HOF (if Cam stays on his current trajectory of greatness), and both looked disheveled, intimated and confused versus the Vikings defense. The two quarterbacks combined for two rushing touchdowns, one passing touchdown, four interceptions, three fumbles and were
sacked a total of 13 times
.
This. Defense. Is. For. Real.
Watch Danielle Hunter tackle Cam in the end zone for that safety --
he embarrassed Panthers left tackle Michael Oher
, shoving him to the ground like a feeble child, ran through another block and drilled Cam in his own end zone. Watch Linval Joseph on pretty much any play yesterday, blowing up the middle of the Panthers offensive line.
Watch any three of Everson Griffen's sacks. He is poised to have a monster season. Watch Kendricks and Barr flying all over the field yesterday. Watch 38 year-old Terrance Newman pick off Cam Newton. Watch Mike Zimmer rotating cornerbacks in and out of the game in crucial moments of the fourth quarter, showing his trust in his entire secondary unit. How many coaches are that bold to rotate starters off for rookies like Mackensie Alexander and budding corners like Trae Waynes? Watch Kelvin Benjamin, a tall, powerful wide out, who had great success against the Denver Broncos heralded defense mind you, get
zero
catches and only
one
target.
This. Defense. Is. For. Real.
Top to bottom, they are a solid, cohesive unit. Not only are they talented, they are prepared both mentally and physically to meet any challenge. A Vikings victory looked in doubt when the Panthers went up 10-0 after moving the ball down the field with relative ease -- but like the game against the Titans, who also had early offensive success, the Vikings took the first blow of an opponent and then began to administer punishment of their own.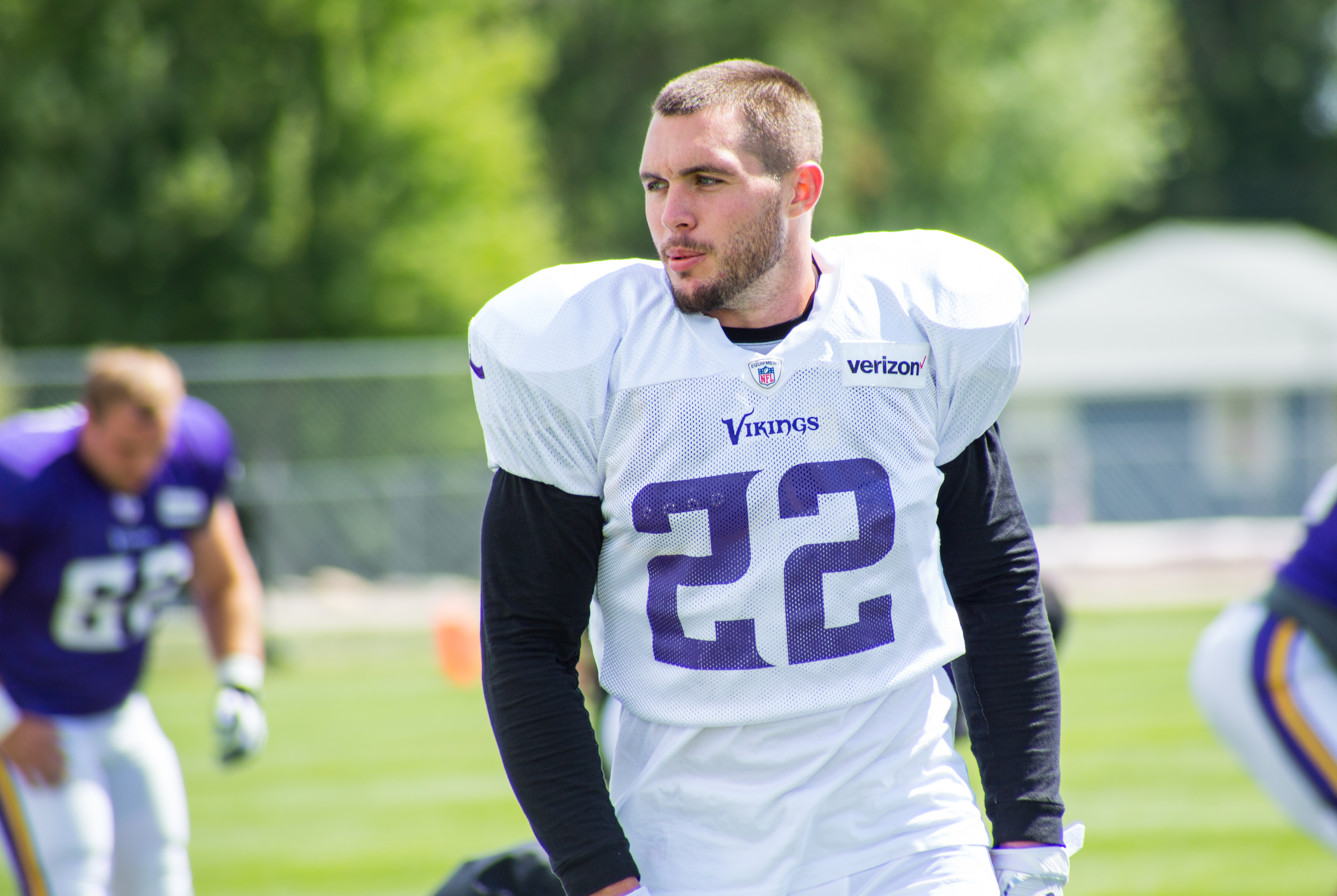 Even Trae Waynes, who got picked on and played poorly last week, turned in a solid game at corner. His interception showcased his best skills -- he got beat off the line by Ted Ginn Jr., one of the league's fastest wide outs, and Waynes used his own "4.3" speed to catch up and take the ball away from the Panthers. It was great to see him make that confidence-building play. By the end of the third quarter, Cam looked beaten, broken and ready to go home. Cam is overly happy and energetic when he's having success and so distraught when he is not -- he's the definition of a sore loser. He does not like to get hit in the pocket and the Vikings tortured him yesterday. So much so, that he didn't even look like he wanted to compete in that fourth quarter. Each sack made him check out of that game a little bit more -- I guess eight sacks will do that to a man. The Vikings broke his will to compete. Now, given all the glory fans witnessed on defense, the Vikings offense was a different story. The offensive line looked mediocre at best yet again-- in the beginning of the game the offense looked doomed as Bradford had no time to stand in the pocket and establish any sort of rhythm. But O-line slowly began to give Bradford time for some quick passes on three-step drops and the offense began to see success. Strangely enough, after Alex Boone (the Vikings prized off season offensive line acquisition) went down, the offensive line looked much better. Not sure if that was an adjustment on the coaching staff's part or Alex Boone has just been that bad this year -- and he has grossly underperformed to this point. Bradford clearly has no issues spreading the ball around and has confidence in all of his pass catchers. Kyle Rudolph continues to shine and is emerging as Bradford's go-to target -- his touchdown grab will make his career highlight reel and was a massive momentum swing for the Vikings on Sunday. Rudolph, who called his career "
mediocre
" to this point in training camp, could be on a trajectory that supplants other top tight ends in the league. Greg Olsen of the Panthers is one of those tight end studs and Rudolph eclipsed him Sunday.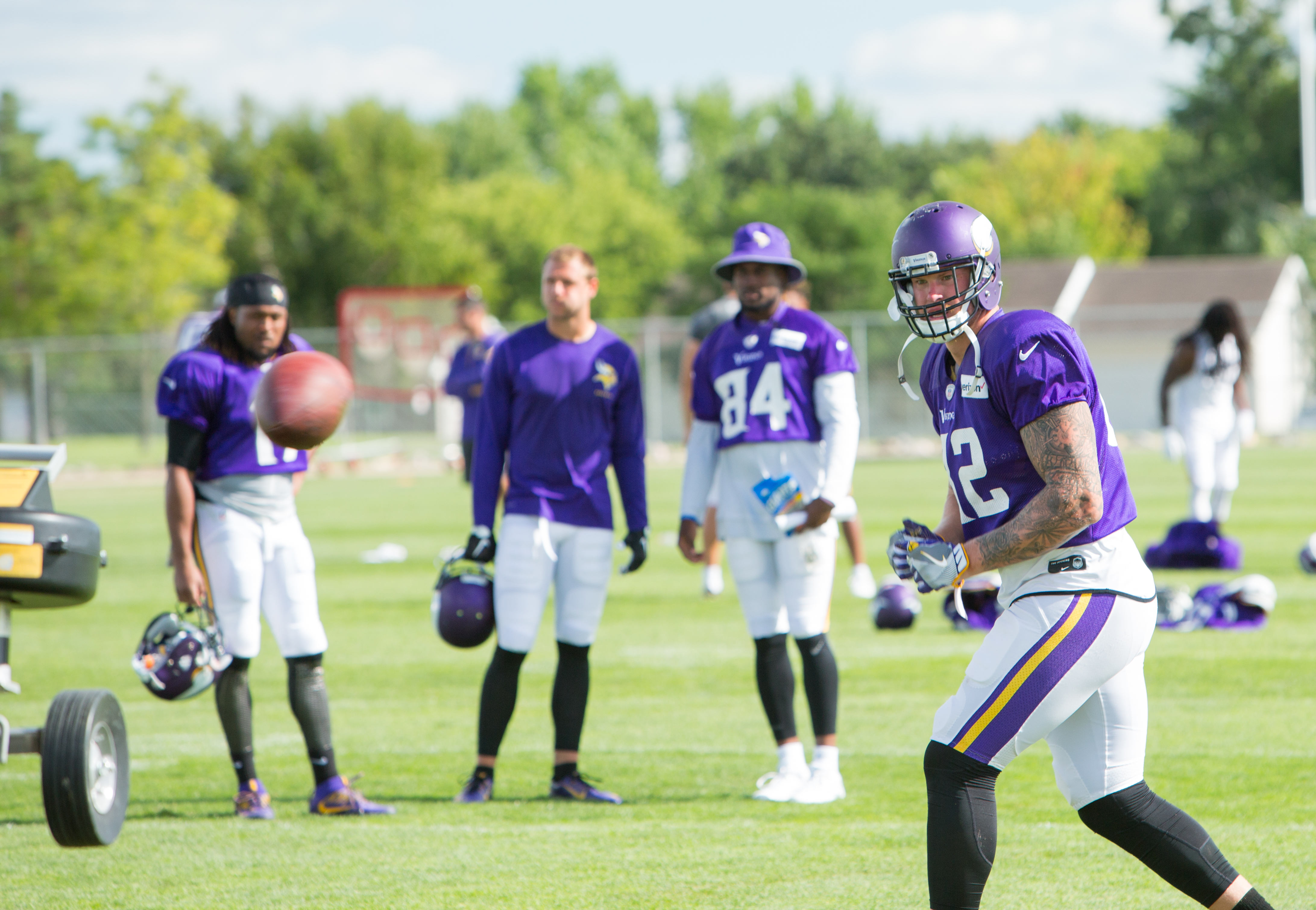 I love Marcus Sherels -- his spark ignited the team and started the momentum swing in the Vikings favor. Sure, Vikings games in 2016 haven't been pretty if you grew up loving Randall Cunningham throwing the ball as far as he could to Randy Moss in triple coverage for touchdowns -- but a win is a win, and it's tough to win in this league. I, for one, love watching this defense. Love it. How many years have the Vikings had the worst defense almost imaginable? Remember 2013 under Leslie Frazier, one of the most pathetic years for any defense in the history of the NFL? It's such a thrill to watch Cam Newton and the great
Erin
Rodgers look human -- especially after years and years of watching Rodgers embarrass the Vikings up and down the field. It's fun to see a defense hold two of the most powerful offenses to a total of 24 points. 24 points! Rodgers threw for four touchdowns on Sunday versus Detroit -- Cam threw for four touchdowns the week previous against San Francisco. That's a serious accomplishment to hold those two in check, much less dominate them. The Vikings were not chosen by many, or anyone that I saw for that matter, to compete with the Panthers, let alone win on Sunday. Reading and watching prediction segments this week, I didn't hear anyone outside of the local media who gave the Vikings a chance on the road. The NFL Gameday Morning crew on NFL Network, Rich Eisen, Steve Mariucci, Kurt Warner, Michael Irvin and Marshall Faulk, 
all picked
the Panthers to win comfortably -- Mariucci even predicted a Panthers blowout. Then, the Vikings defense stepped in and silenced all the critics. One thing is for sure -- from here on out, the Vikings aren't going to sneak up on any team. These shots have been heard around the NFL -- down goes Rodgers, down goes Cam -- get ready for the opponents' best each and every week. The Purple People Eaters better watch their rear view mirror -- the greatest Vikings defense may soon be in question. Photos by:
Matthew Deery