Lakeville Students Learn Lessons From Training Dogs
Posted by Kevin Winge on Monday, May 19, 2014 at 12:00 AM
By Kevin Winge / May 19, 2014
Comment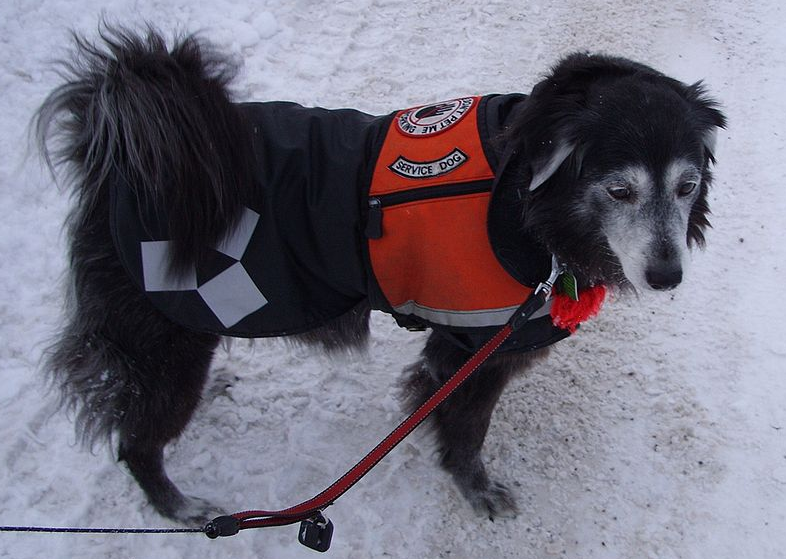 Leash transference is a phrase used by trainers of service dogs to describe how canines sense their handler's feelings. It is this phenomenon that Kenwood Trail Middle School has been using to teach
service dogs
, and students alike, lessons about patience and empathy. This Thursday program put on by Lakeville Schools, will celebrate its tenth anniversary of training service dogs for the busy life of assisting special needs people, and teaching their students life lessons. Each year for this decade of training, the students would receive around twelve dogs from the Federal Correctional Institution in Sandstone, where they were trained for service. The students then take the dogs into their care in preparation for adapting to the lifestyle of a service dog. The school psychologist, Holly Ryan, is very much in favor of this program. She is happy to champion the effectiveness of raising the dogs:
"They also are doing something for a higher need. That is huge for our kids -- doing something for someone else."
The program has stuck around these ten years just because of its effectiveness.
"We haven't found anything else that replace it. This hits on so many skills they need," says Ryan.
Photo via: Wikipedia