Last Man Standing -- Vikings Head Into Bye Week 5-0
Posted by Matthew Deery on Wednesday, October 12, 2016 at 12:00 AM
By Matthew Deery / October 12, 2016
Comment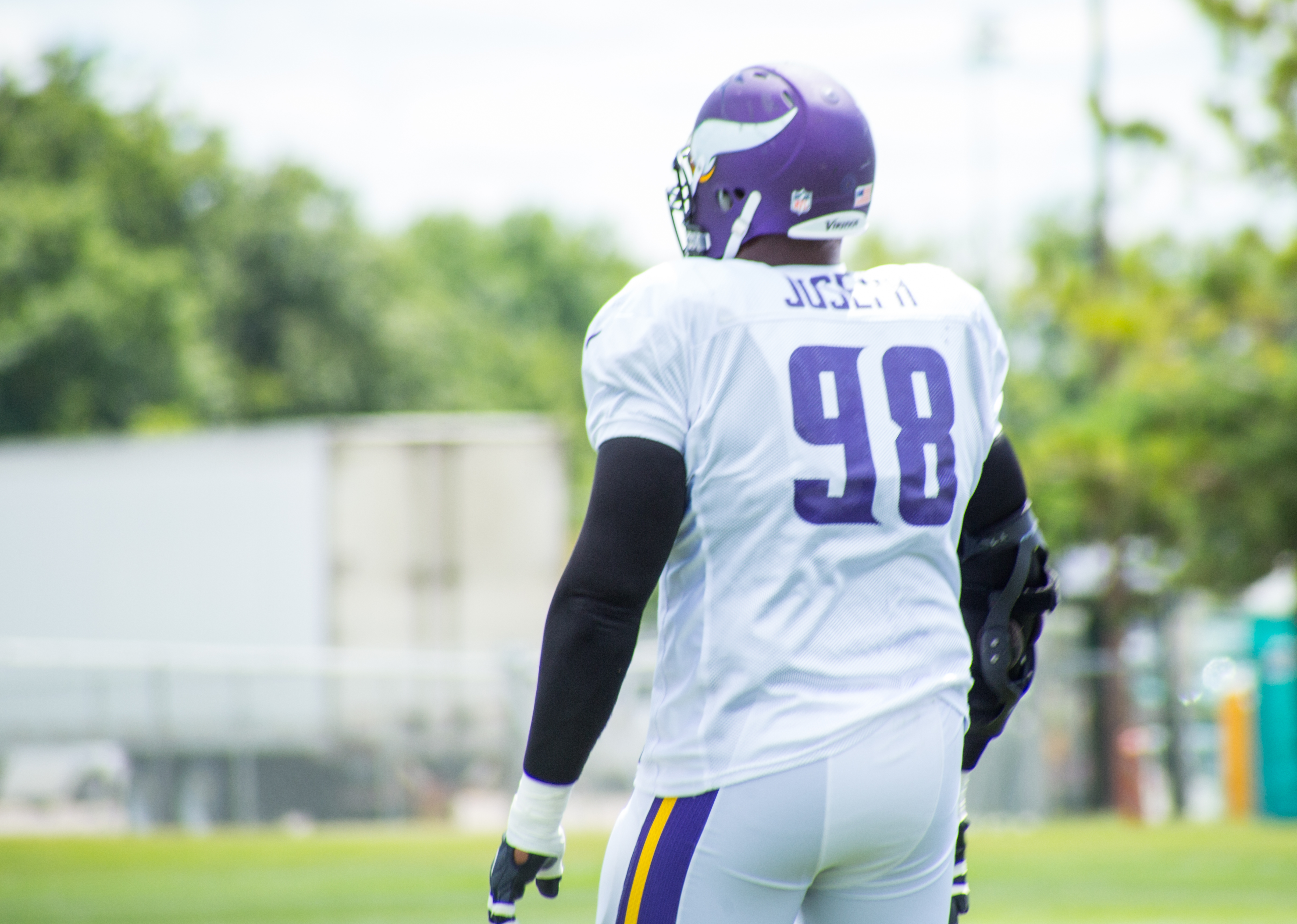 After five weeks, the only undefeated team left in the entire landscape of professional football is the Minnesota Vikings. Starting quarterback, gone. Starting, Hall of Fame running back, gone. Starting left tackle, gone. Starting right tackle, gone. Despite all that, 5-0. At this point it's old news to talk about the greatness of the Vikings defense. Five weeks into the season, they are on a historic pace of shutting opposing offenses down. The Vikings defense has better defensive statistics through five weeks than the heralded, 1985 Chicago Bears defense. Let that sink in for a moment. But, let's not get ahead of ourselves -- there are still 11 more regular season games to play.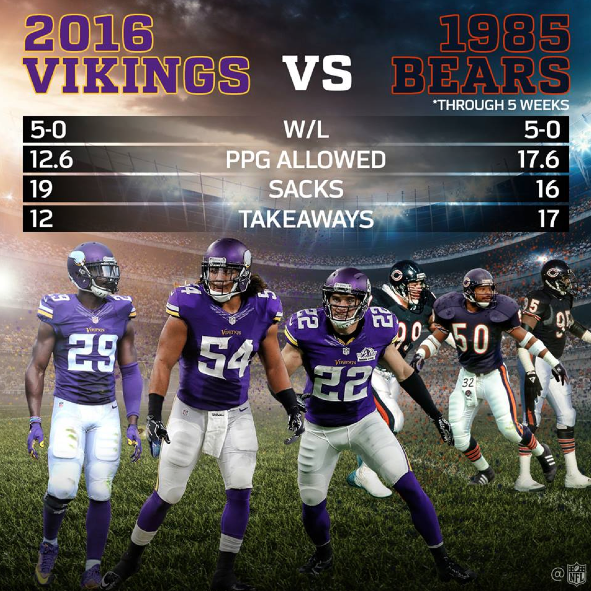 The defense is the identity of this football team and undoubtedly is going to be the "A" topic each and every week, whether they play great as expected or falter against an opponent. And the defense really was lights out on Sunday -- each level of this defense continues to operate like a well-oiled machine. The Texans had five three-and-outs to start the game. Before they even got off the starting blocks offensively, they were already losing 24-0. Osweiler had seven passing yards when the Vikings had already netted 24 points. That's a total team win for this Vikings team, especially out of the gate -- defense holds the opponent to zero points, the offense scores two touchdowns and the special teams provides one more. Minus a few penalties in the secondary, (three from Xavier Rhodes) this unit again did its part to shut down two very dangerous wide outs. DeAndre Hopkins is many notches higher than rookie Will Fuller, but Fuller has great speed, vision and can be elusive in the open field. But again, both threats, neutralized by this Vikings defense. Hopkins caught a garbage-time touchdown making fantasy owners smile, but he was rendered irrelevant most of the afternoon. With the help of the pass rush, the secondary made two factor players disappear.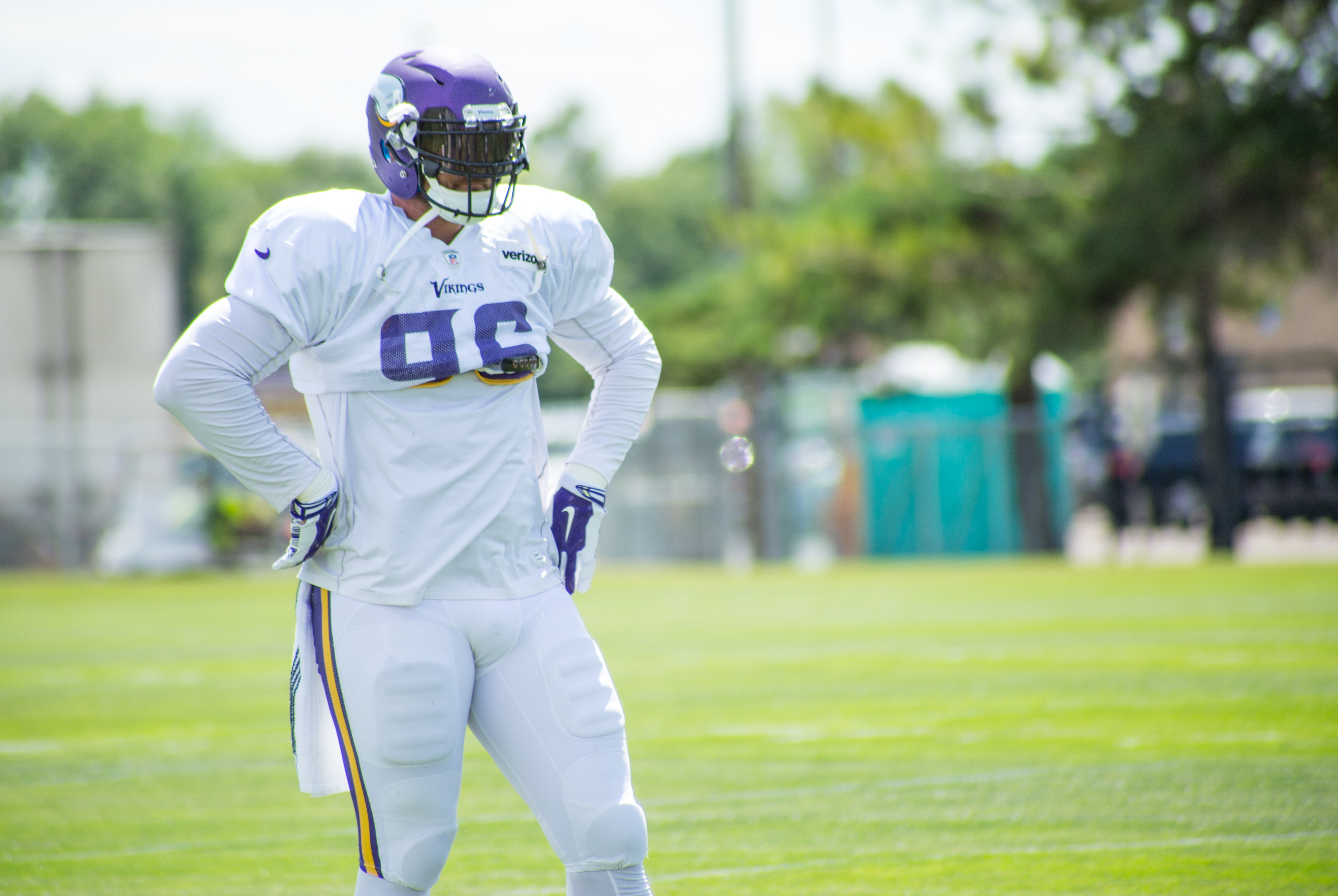 The pass rush made its presence known this week after not sacking Eli Manning once on Monday Night Football the previous week. Brock Osweiler was visibly shaken after a few of the bigger hits and was uncomfortable in the pocket most of the day. The only time the Houston Texans offense had any rhythm was their late, fourth quarter drive in which the Vikings conceded yards in exchange for killing time. So the Texans offense only got breathing room because the Vikings defense allowed as much. With all the defensive praise, I do have to pick on Harrison Smith a little bit. He dropped a tailor-made pick-6 opportunity, far worse than the interception Erik Kendricks dropped the week previous. Though Marcus Sherels returned the Texans punt for a touchdown a few plays later, it's never good to see your superstar safety drop an opportunity like that. Aside from that, another elite performance from Harrison Smith. If he keeps this up, he should be in consideration for First Team All-Pro. Did I mention I love Marcus Sherels? The offense, while still second fiddle, is starting to find its legs under Sam Bradford. At this point of the season, Bradford is one of the top-rated passers in the NFL. Bradford looks completely comfortable in this system and is dialed into many of his offensive weapons. Against Houston, Bradford played almost a perfect game -- his passer rating showed as much -- before the game, experts lauded Houston as the league's top ranked pass defense.
How do you like them apples?
Bradford's numbers to date are not eye-popping, but he's efficient, accurate and smart. I've seen graphics comparing his start to
Erin
Aaron Rodgers and many would argue Bradford has been better. Still, zero turnovers on the season for Bradford. That's
by far
his most impressive stat. Adam Thielen had his "Welcome to the NFL" moment -- yes, he's made impact plays quite often for this Vikings club, but this was his biggest statement yet. How does seven receptions for 127 yards and one touchdown sound? Going into this week minus Stefon Diggs, someone had to step up and Thielen took that challenge head on. He was always open on big third downs and provided the spark early on to get the team going.
With this victory, I will reiterate that I think this offense better flows without Adrian Peterson. Having both McKinnon and Asiata as running and passing threats, with no guarantee they will be getting the ball once every three plays, this offense is more unpredictable and efficient. Both backs made plays when called upon against the Texans. Again, great to see Cordarrelle Patterson flourishing with his touches. His playing time has significantly increased the past two weeks, getting in 47 or the teams 71 offensive snaps this past Sunday. He remains a constant threat, making defenses key in on him when he's on the field. All Vikings fans were ecstatic to see Patterson catch his first touchdown pass since October of 2014 -- he ripped that ball out of the air with Charles James II draped all over him. Whether you agreed with Zimmer and the coaching staff or not about how they handled Patterson, clearly their approach with him worked. The staff pulled his playing time because the young wide out thought he could make it in the NFL on his skill -- that humbling experience made him work on his game and put that fire back in his belly. Huge credit to Zimmer and Co. for being tough with the kid. I'll again draw the comparison to Belichick, where this Vikings coach is able to draw the most out of his players, even those thought to be dead and gone.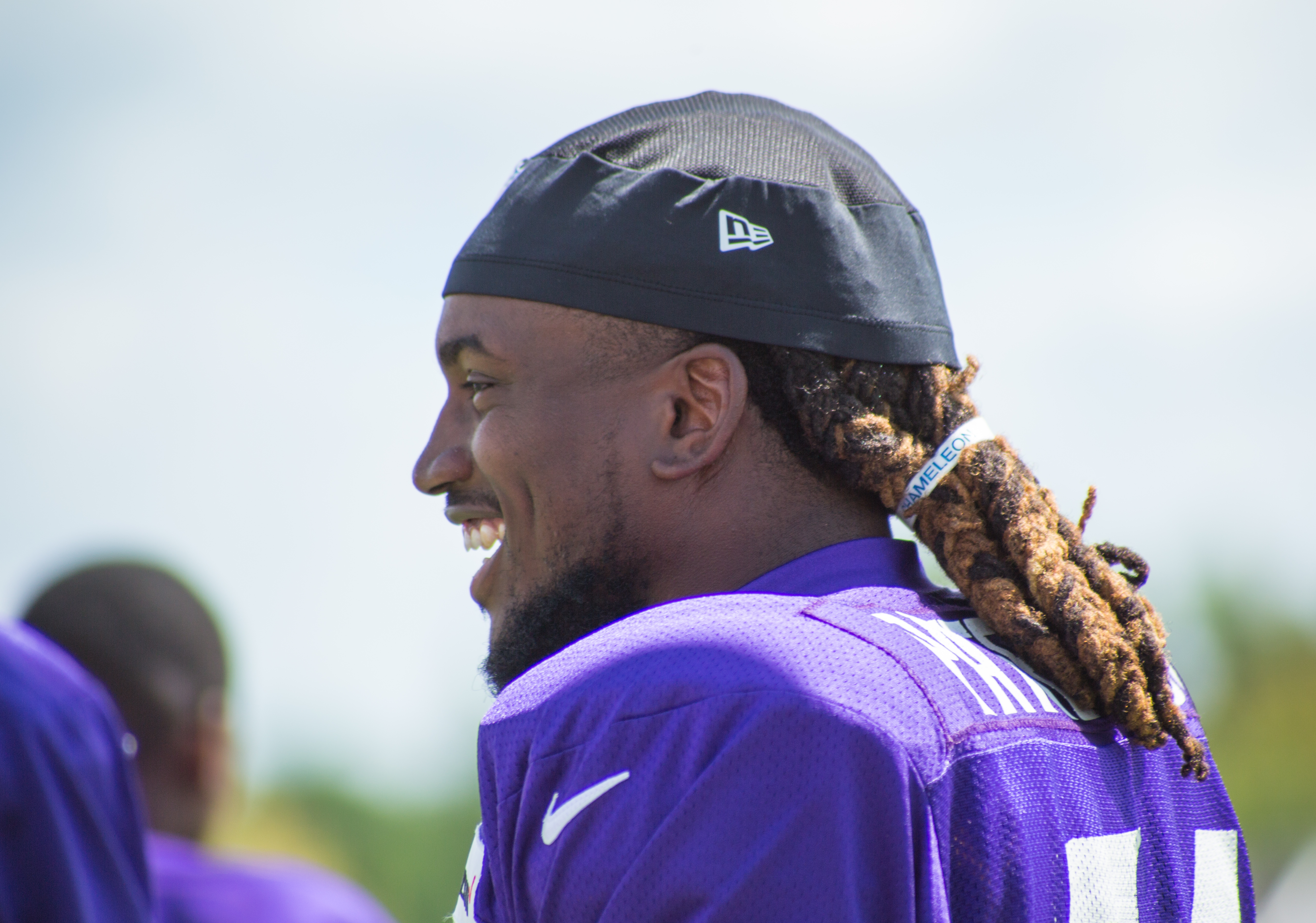 Zimmer and his staff again flexed their muscle and out-coached their adversaries, crushing the Texans spirit before "adjustments" could even be comprehended. As a Vikings fan, I've never seen a team come this prepared, week in and week out. It's refreshing after years of Mike Tice, Brad Childress (who succeeded more on the talent of the roster than his own coaching prowess) and Leslie Frazier. The Vikings have a much needed bye in Week 6 -- this should help players get needed rest, to heal up (Diggs) and to get acquainted with our offense (
Vikings new left tackle, Jake Long
). What better way to prepare for a tough opponent than to give Zimmer and Co. two weeks to discover how to dismantle a rookie quarterback (Carson Wentz). The Eagles fell hard in Week 5 losing to the Motor City Kitties (Lions), but the Philadelphia squad will still be a tough Week 7 challenge. Their defense is legit. The following weeks will also be telling of this squad. Vikings fans are used to their favorite team playing down to weaker opponents, and it will be important to see how the Vikings compete against two weaker division foes in back-to-back weeks, at Chicago and home for Detroit. The NFL has taken notice -- this Vikings team is for real and now everyone definitely knows it. Now that this team is standing on top of the league alone, let's see how this group handles the added
pressure
. Photos by:
Matthew Deery