'Leven or Less Lunch — Lou Nanne's Weekend Brunch: Great Deal, But Drink the Water
Posted by Steve Sauer on Sunday, February 12, 2017 at 12:00 AM
By Steve Sauer / February 12, 2017
Comment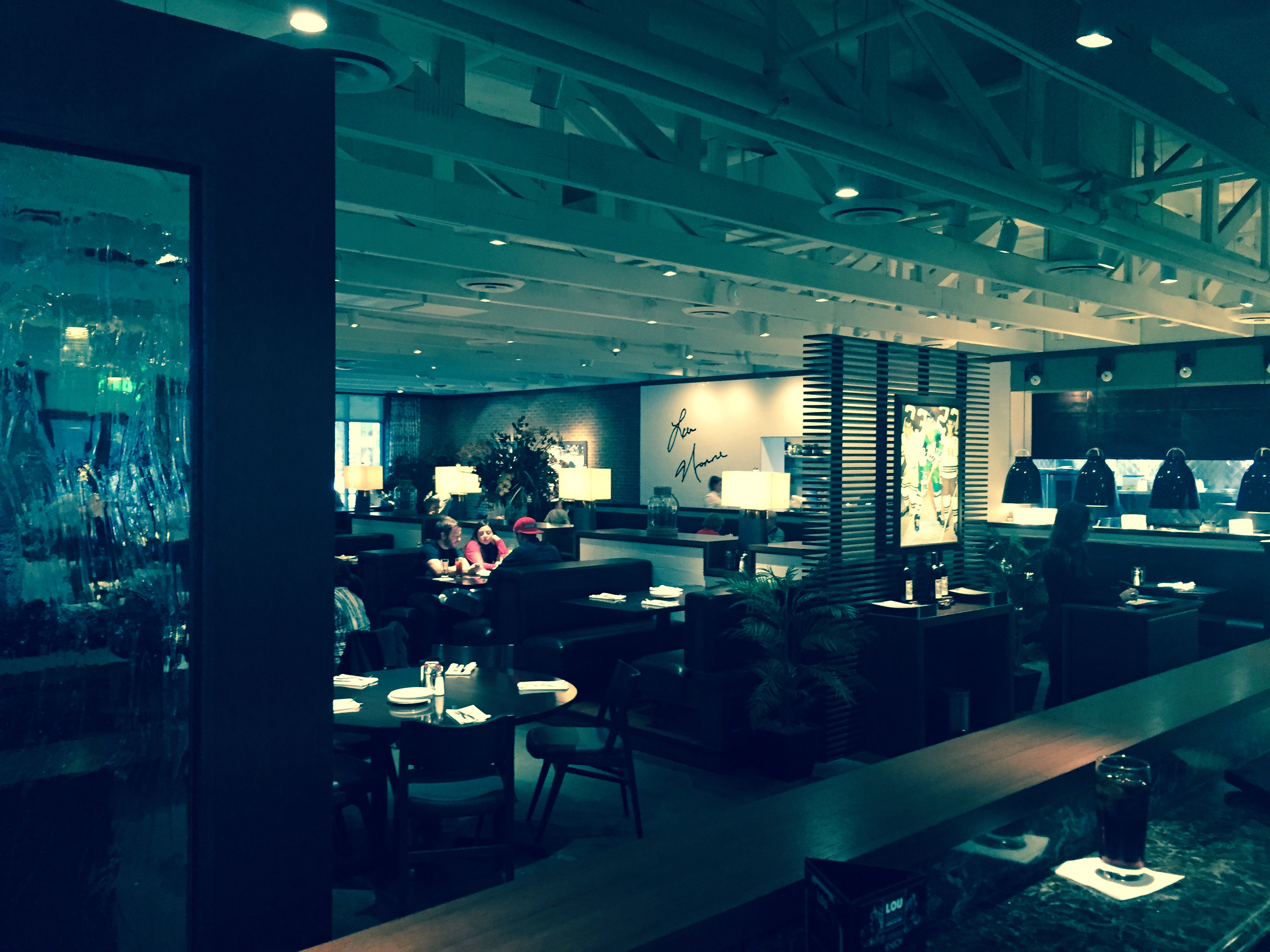 Author's Note: This is the first installment of a monthly column on interesting meals available for less than $11 in the Twin Cities metro. While you can get a cup of soup and house salad for that money just about anywhere, this column's focus will be non-chain establishments providing a more substantial meal at a reasonable price.
On to the review...
Lou Nanne's
opened in the Spring of last year, replacing the Romano's Macaroni Grill location off France in Edina (7651 France Ave S). I've been to Nanne's a few times in the evening since it opened, but this was my first visit during daylight hours — I stopped in on Saturday for the weekend brunch, which runs from 9 am to 3 pm. Aesthetically, this is a beautiful restaurant. They've really classed up the joint with great lighting and a sophisticated, muted color scheme throughout. The overall ambience is handsome and modern, but casual enough to be comfortable. Compared to the space's previous tenants, Nanne's managed quite the effective transformation — it looks and feels like a totally different place without any walls being moved. By the by, the restaurant's location is a great first date spot when it's not the middle of a Minnesota winter. Dinner or drinks with your date on the patio or in the cozy bar transitions naturally into stroll around the neatly manicured
Centennial Lakes Park
, which is adjacent to the restaurant — literally in Nanne's backyard. Centennial Lakes is perpetually hosting a bevy of activities of its own, so there's always something in which to participate or just spectate. Even if no events are planned there, the park — which surrounds a 10-acre man made lake — provides a safe, fun, and romantic atmosphere to spend an hour walking and chatting. With indirect lighting and orchestral music piped-in along the 1.5 mile path, it's a perfect (free) post-meal first date atmosphere. But I digress... Back to the fare: While Nanne's provides a sizable list of reasonably-priced
brunch options
, for this particular meal, I chose the "Classic" — eggs benedict served with a side of wedge potatoes. The eggs were perfectly poached and, while I've certainly had hollandaise with more complex flavors, this one was rich, creamy, and delicious. The Canadian bacon was flavorful and sliced thin, just as I prefer it. While I enjoyed the entire meal, the shining star of this dish were the sautéed onions that come with the side of wedge potatoes --  prepared to a perfect al dente texture, they were fantastic and definitely worth a try. The only bone I have to pick with Lou Nanne is over the price he charges for a cup of Joe. I know we live in the Starbucks age, where a big fancy-sounding concoction with cream on top can set you back five or six bucks, but Nanne's charges a rather steep $3.50 for a just regular old cup of coffee. All in all, Lou Nanne's brunch Classic at only $10.25 was a good value — a much more charming atmosphere than a chain breakfast restaurant, with good food and super quick service. Next time I'll skip the high priced coffee and opt for a glass of water.
I give my experience at Lou Nanne's weekend brunch an 8/10.