Lock'em Up! How Northwest Airlines Sent Administration Officials to Jail for Contempt of Congress
Posted by Tony Randgaard on Wednesday, June 5, 2019 at 12:00 AM
By Tony Randgaard / June 5, 2019
Comment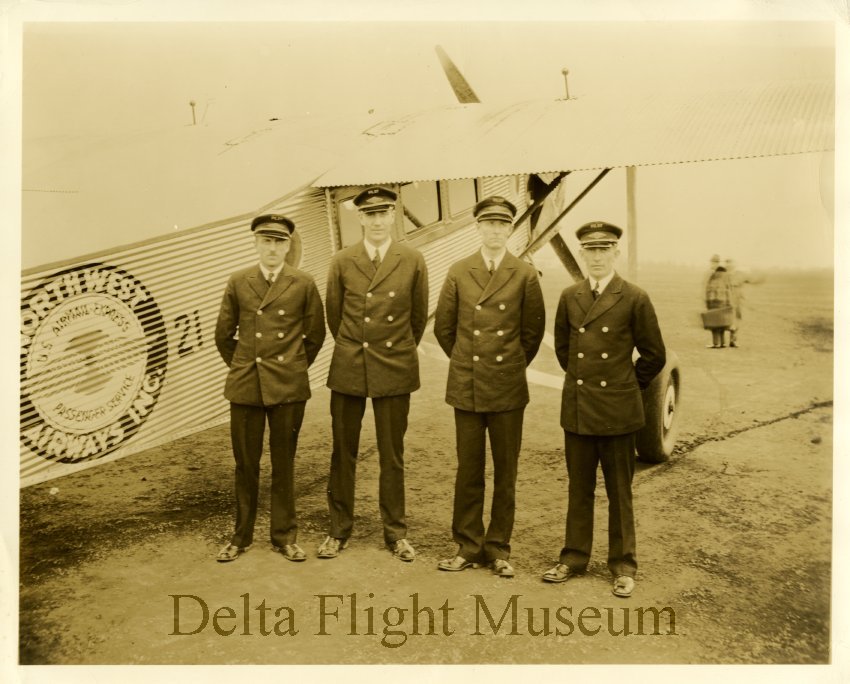 The story sounds eerily familiar: a new party in power in Congress; a special Congressional committee investigating collusion and top administrative operatives refusing to cooperate or testify. No, this is not the maelstrom of today's House Judiciary Committee and the highly publicized subpoena absences of Attorney General William Barr or White House Counsel Don McGahn.
These were the nascent days of the Franklin D. Roosevelt administration, mired in the depths of the Great Depression. In 1933, FDR's ally Senator Hugo Black was approved to form a special committee to investigate air mail and ocean contracts that were garnering tens of millions of dollars in federal subsidies -- at a time when the country was broke.
In short order, Black's committee uncovered an insidious web of suspicious dealings. Three years earlier, hometown airline Northwest Airlines was one of five major carriers that were awarded 97 percent of the nation's lucrative air mail routes. It turned out that the Postmaster General Walter F. Brown and his deputy William P. MacCracken Jr. had tossed competitive bidding practices out the window, during the previous Herbert Hoover regime. Instead they invited a select and familiar group of airline executives to Washington D.C. and then met behind closed doors. As the story goes, the executives discussed and agreed among themselves which air mail routes that each company would operate. This meeting to covertly plunder the U.S. mail business would be known appropriately as "The Spoils Conference."
While Northwest was a winner in the shady proceedings, Delta Airlines was hit hard. The loss of its Atlanta- Monroe (Louisiana) - Dallas mail contract quickly caused the carrier to cease operations on the route. It is important to note that these were desperate times for both carriers. Before the Depression began on October 29, 1929, there was a booming economy and passengers were eager to pay a luxury air fare such as Northwest's $40 one way rate MSP-Chicago. Four years later, many of those early adopters were broke and the mail was the life blood of survival.
When a reporter from the New York Times started digging into the mail bid process, things only got worse. At cocktails, an executive for Ludington Airlines admitted that his company bid 25 cents per mile for one of the East Coast routes that the Post Office awarded at 89 cents per mile. Another airline executive told Black's committee that he bid 70 cents a mile on a route that the Postmaster General granted at $3 per mile.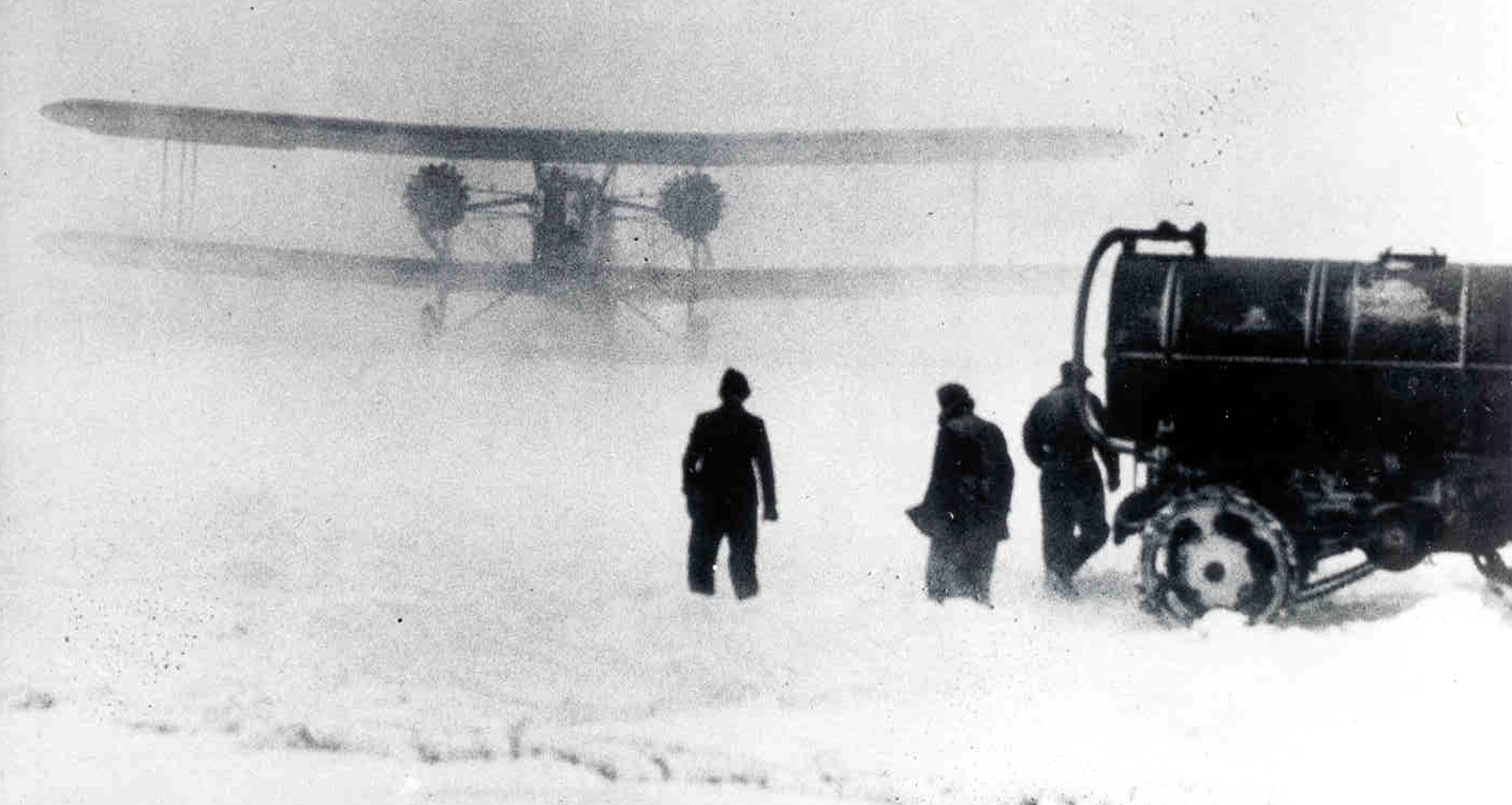 FDR had swept into office promising massive government spending and an end to corporate corruption. That delivered a strong public tailwind for Senator Black's investigation. Mirroring today's House Judiciary Committee investigation, Black began doling out subpoenas to retrieve the Spoils Conference bidding letters and contracts. Northwest's founder and General Manager Colonel Lewis Brittin seemed to be caught in the middle of the tumult.
William MacCracken Jr. was Northwest Airway's counsel and the Assistant Secretary of Commerce when the airline grabbed the lucrative Chicago-Minneapolis-Fargo-Pembina (North Dakota) mail contract back in 1930. Matching the present stalemate (Attorney General Barr and Counsel McGahn), MacCracken denied Congress access to his air mail bid files and refused to testify. That didn't deter Senator Black. He sent several postal clerks to MacCracken's office and had them meticulously search through hundreds of bags of trash. The ingenious tactics were successful and a number of incriminating mail bid documents were uncovered.
Back at Northwest headquarters, Colonel Brittin was apparently very nervous. He sought and received approval from MacCracken's law firm to go into their offices and destroy a document that he had sent. When the special committee uncovered this transgression, Senator Black was irate and had had enough. According to American Heritage, he dispatched his Sergeant-at-Arms Chesley W. Jurney to arrest MacCracken. What a sight that would have been! Jurney set out on his mission looking like John Wayne, wearing a sheriff's ten-gallon hat, western morning coat and gray striped trousers.
Over the coming weeks and amid a flurry of legal wrangling, Jurney arrested MacCracken two separate times. When the arrest and ten day sentence were ultimately upheld by the Supreme Court, the gig was up. MacCracken and another official served ten days in the Washington D.C. jail. The New York Times reported that MacCracken's first meal at the jail included a cold shoulder, cheese, fried pineapple, creamed potatoes, fruit, jello and coffee." That doesn't sound too bad?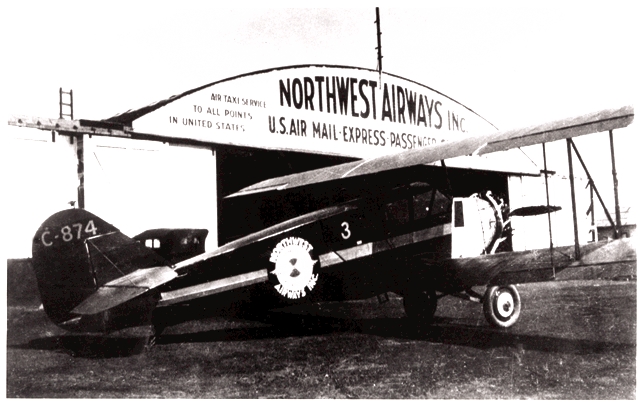 For Northwest's part, the Air Mail Scandal would change the course of history. In the wake of the Congressional investigation, President Roosevelt terminated all the Spoils Conference mail contracts including Northwest's on February 19, 1934. This was a mortal blow because Northwest garnered the vast majority of its revenues from the mail. The Minneapolis Tribune called the Chicago-Minneapolis-Fargo-Pembina air mail lane "one of the most lucrative short routes in the United States." At Pembina, the route connected mail to many Canadian cities while at Fargo; mail flowed onward to Montana and Washington by air.
As a result of the scandal, Northwest Airways under Colonel Brittin was legally banned from bidding and retaining the route. For all of his Northwest accomplishments such as expansion of passenger service to the Dakotas, Montana and Washington or upgrading the fleet to Ford Trimotors — the end was near. In order to recapture the mail, Brittin was forced to resign and Northwest Airways was compelled to reorganize as Northwest Airlines on April 17, 1934. Shreve Archer was named as the new President and more importantly, Northwest was established as a Minnesota corporation for the first time.
It is often said that history is the great predictor. As we fast forward to today, it will be very interesting to see how the House Judiciary Committee drama plays out. Will Nancy Pelosi send her Sergeant-at-Arms in hot pursuit of the defiant Trump officials? Can they pull the sheriff's ten gallon hat out of Capitol storage? One thing is clear. Northwest Airlines played a notorious and starring role in the Air Mail Scandal and now history may repeat itself in the exciting political theatrics ahead.