Macy's Presents: 'The Secret Garden' Flower Show
Posted by Kendra Ackerman on Tuesday, April 1, 2014 at 12:00 AM
By Kendra Ackerman / April 1, 2014
Comment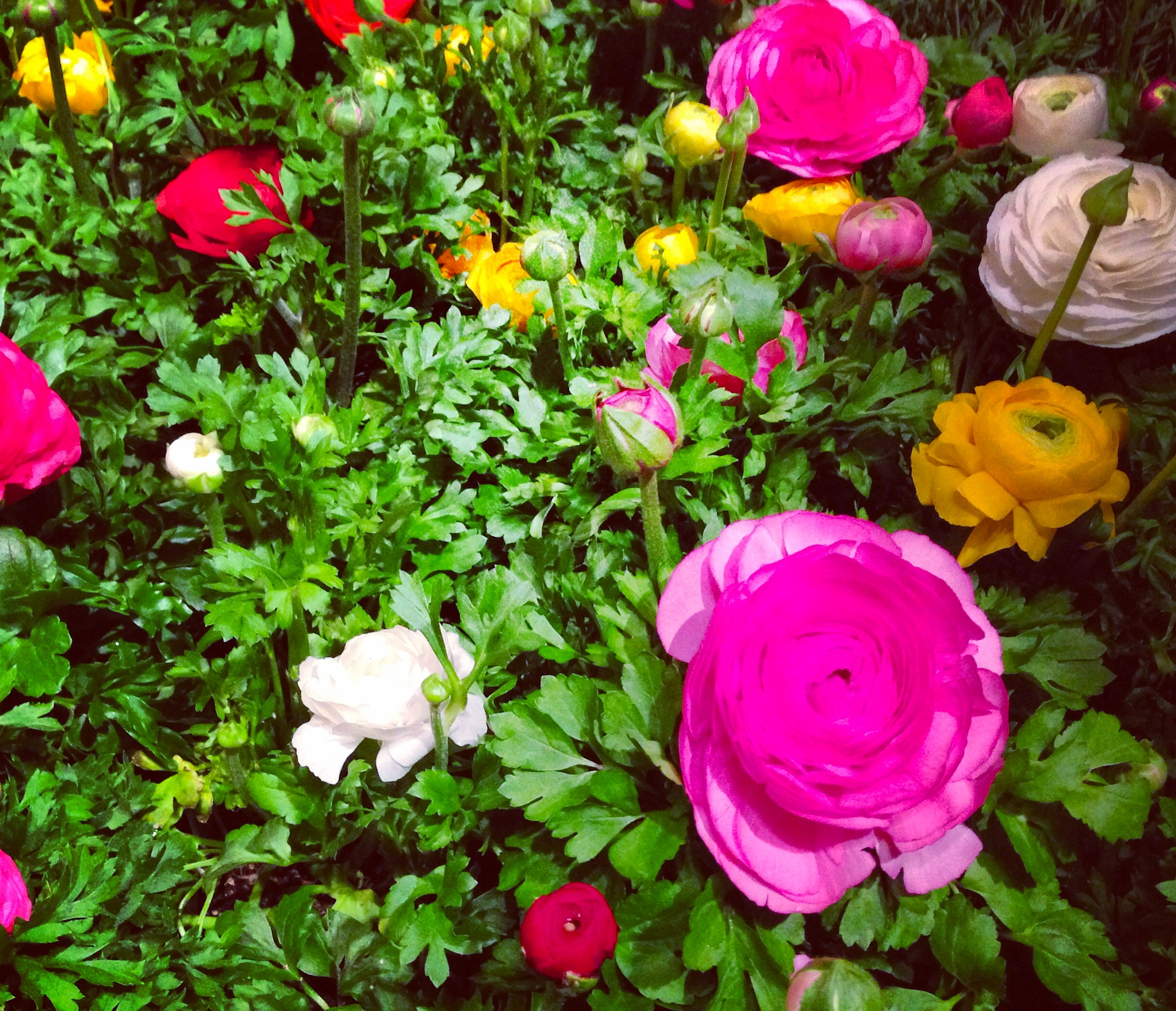 It is very evident that Minnesotans are in dire need of a taste of spring after this long winter season. Even though we may have to wait several more weeks until we get what we want, the Macy's Flower Show has presented a little fresh air for us all.
For five decades, the downtown Macy's 8th floor auditorium has held this spectacular show. Each extravagant display was designed by Bachman's that showcases thousands of flowers nationwide. What was even better is that it is a free event and is open for all ages. A free event isn't something that is often found downtown Minneapolis which makes it even more inviting.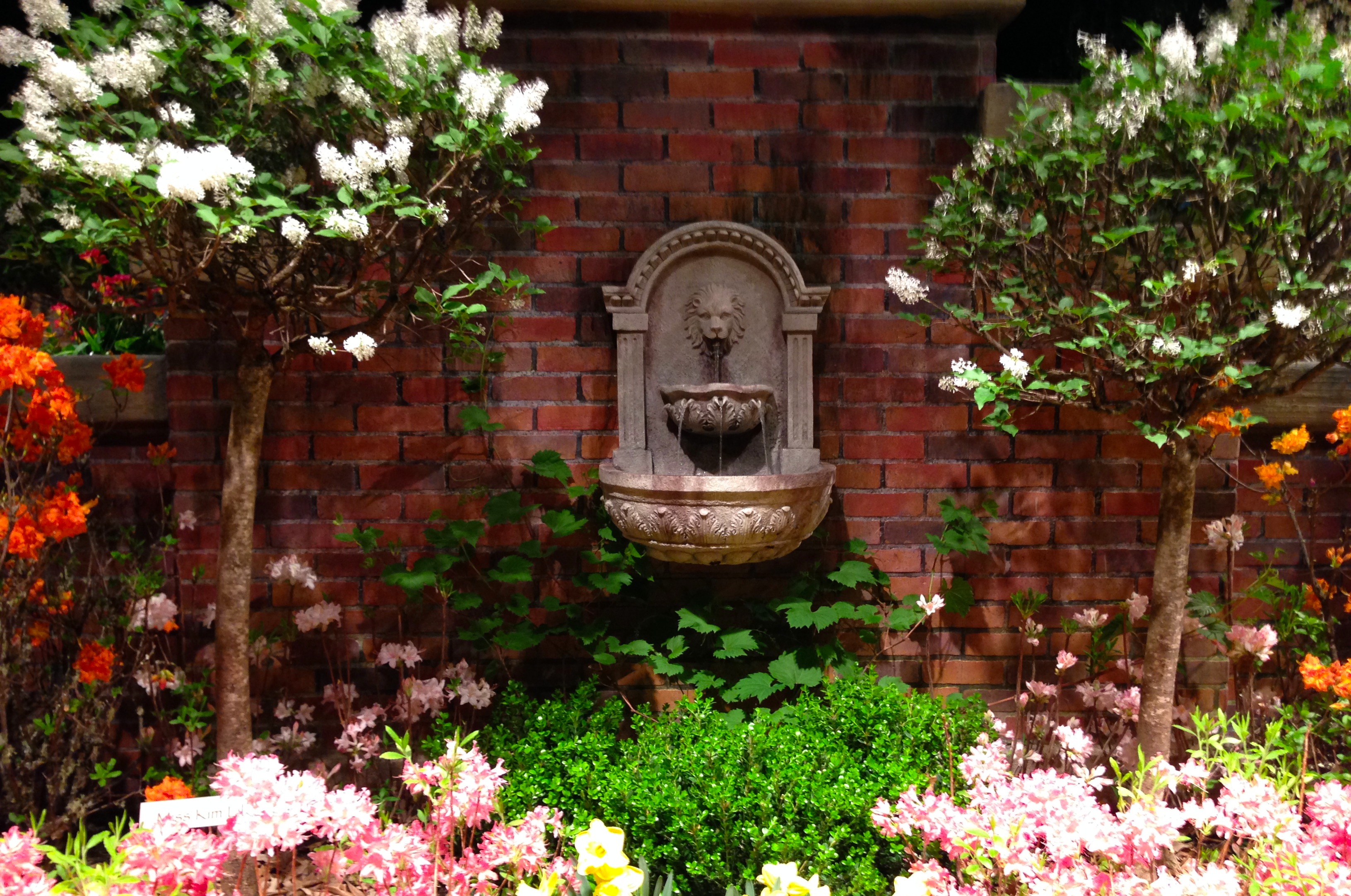 Each year there are different themes which has ranged from "The Painted Garden" which was inspired from India in 2013 to a Brazilian theme the year before. This year, the event is open from March 23rd - April 6th during store hours with the theme of "The Secret Garden."
While in the store, still even two floors away, I could already smell the sweet aroma of flowers. For a Friday afternoon, there were many other curious spectators walking their way through the halls to see this year's theme, "The Secret Garden."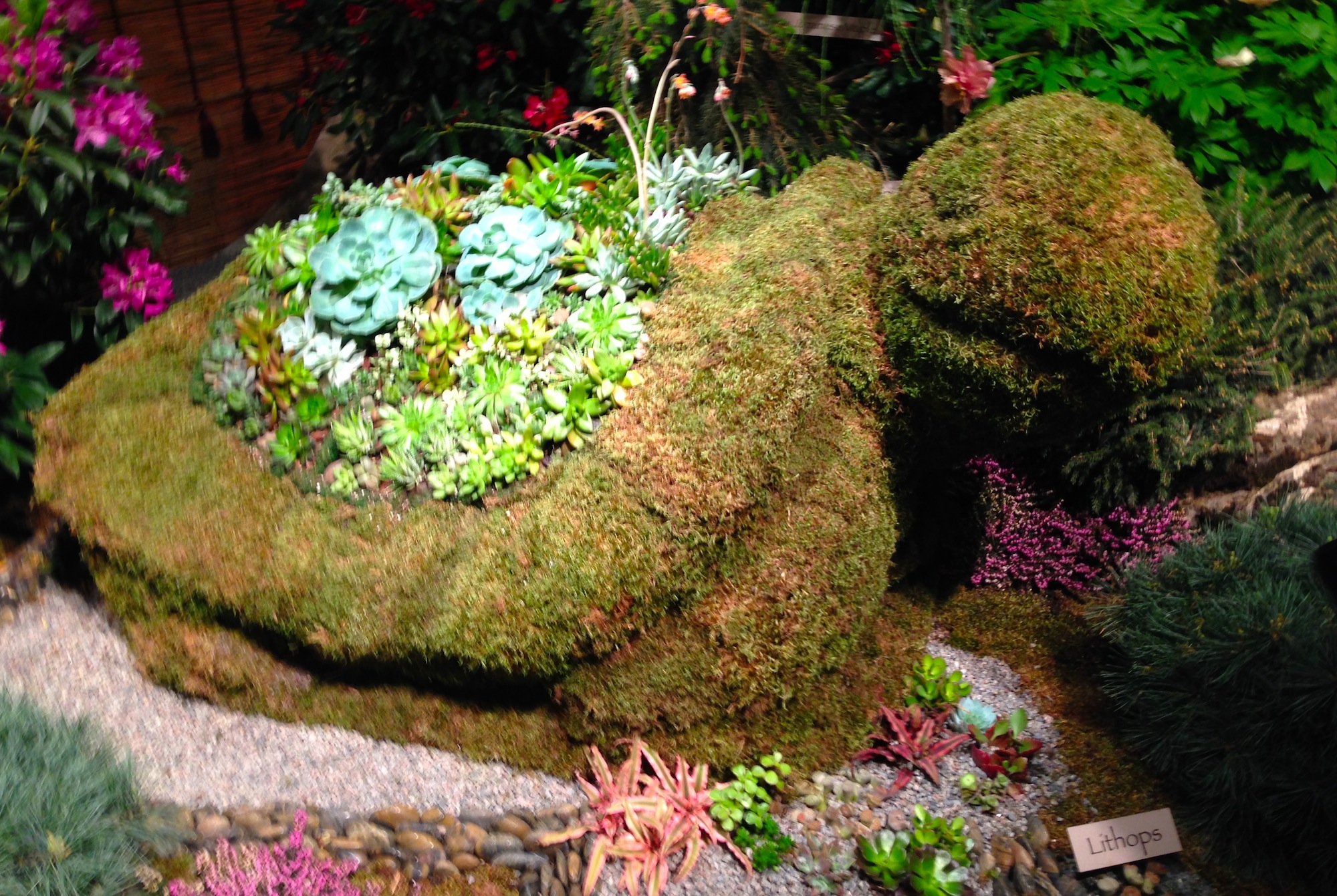 Once I entered into the auditorium, I was amazed by the bright flowers and unique garden accessories, such as a moss covered cement tortoise and cottage-themed scenes. Throughout the auditorium, paths take visitors through the display, and each section of flowers gives gardeners alike inspiration for their spring gardens.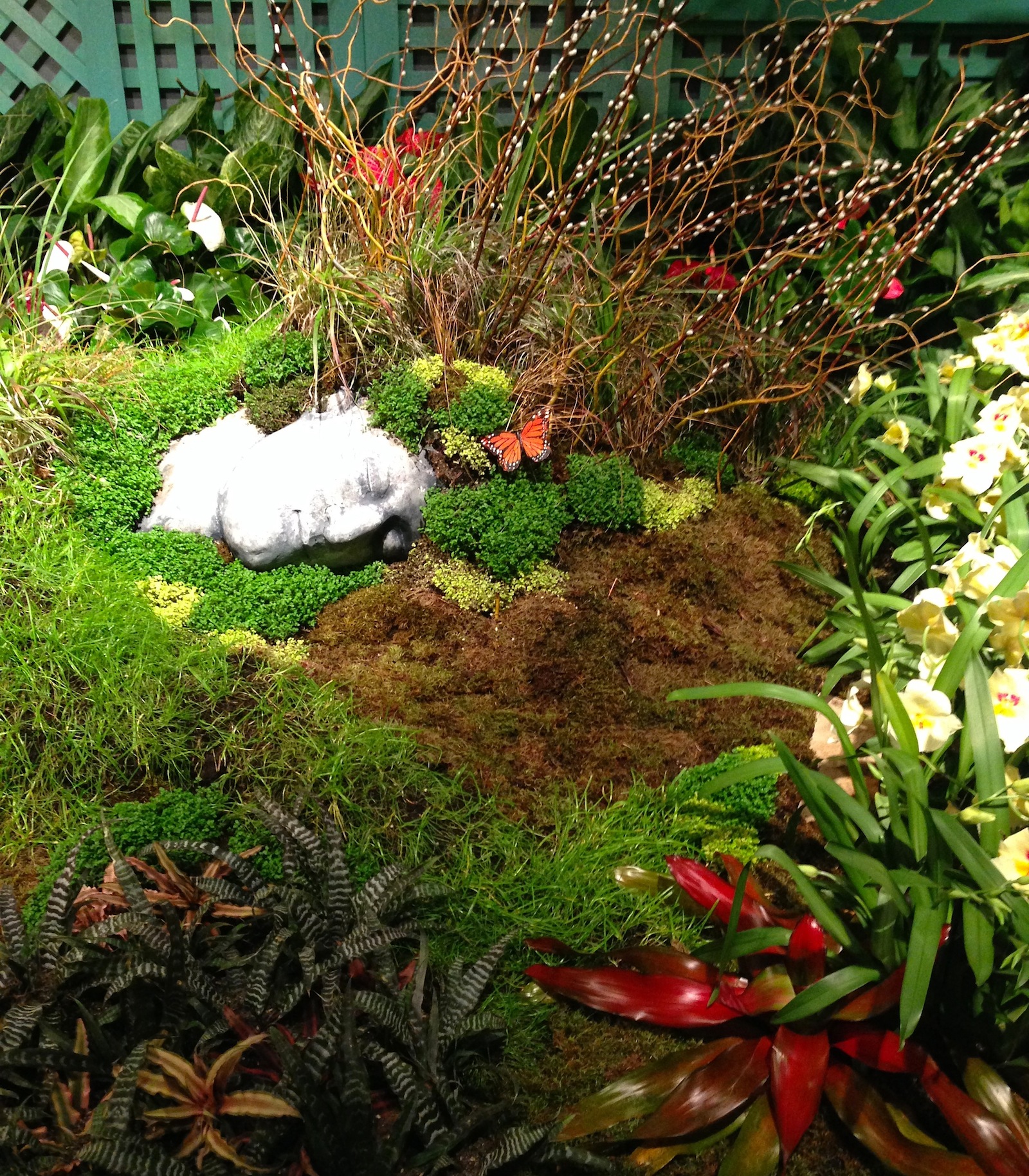 While I don't quite have a 'green thumb,' it was fun to see the different assortments that I didn't even think were real such as the Pink Knock-Out Rose or the Azalea flower.
The standout piece for me was the over-sized mannequin wearing a dress made out of an assortment of pink flowers. This most definitely served as the main centerpiece in the auditorium.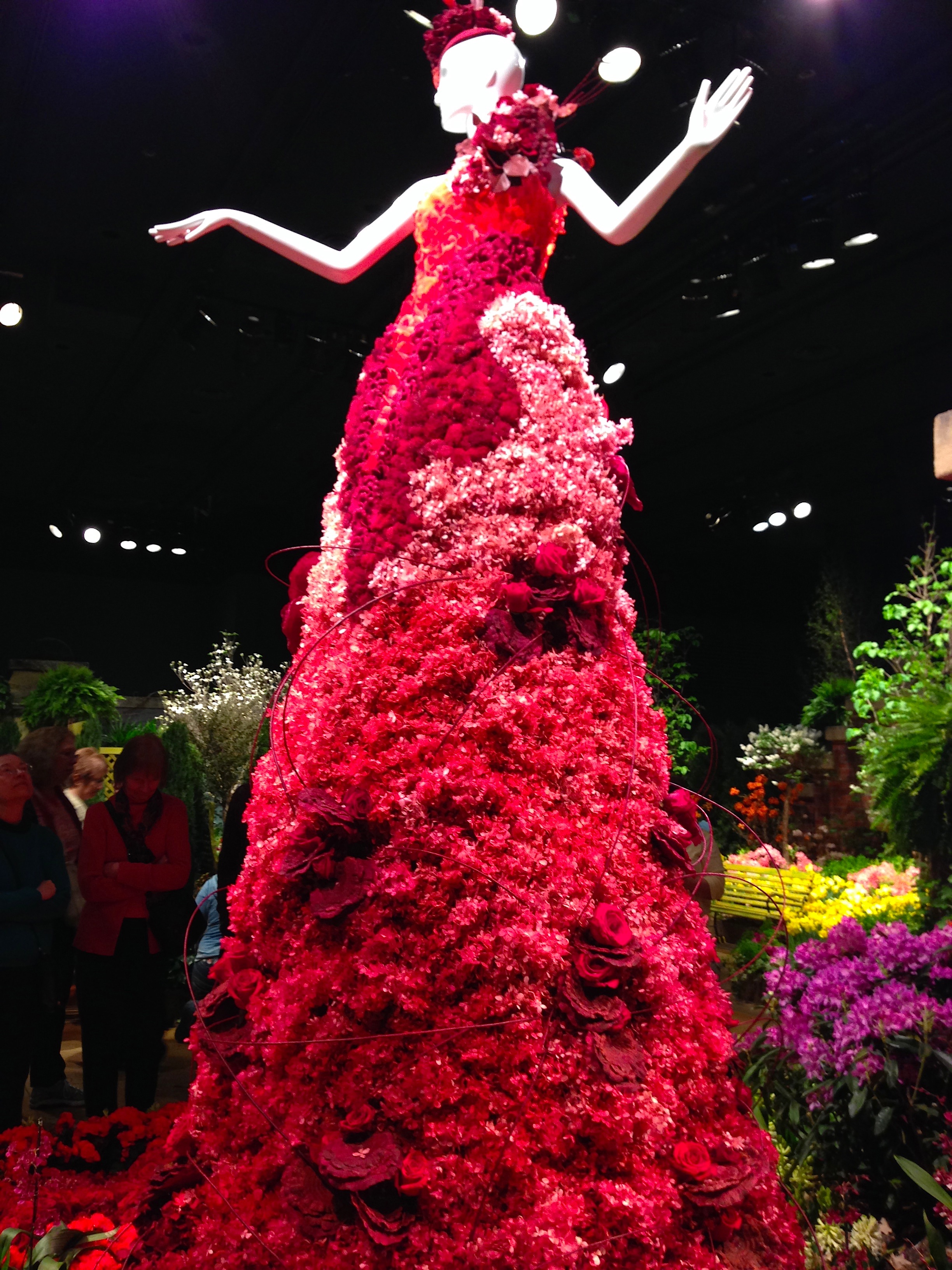 Overall this year's theme, "The Secret Garden" was just what was needed to jump start spring. With the bright assortment of flowers and unique garden accessories, this year's Macy's Flower Show is one to see.
Photos by: Kendra Ackerman