Magic Number 4: U.S.A. Hockey Wins Again as Minnesotans Continue to Shine in Sochi
Posted by Brent Lee on Wednesday, February 19, 2014 at 12:00 AM
By Brent Lee / February 19, 2014
Comment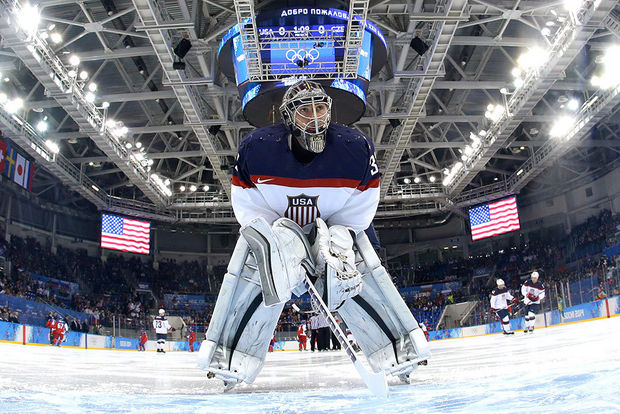 Four. For those Minnesotans competing for the U.S.A. Men's Hockey Team,
four
is becoming a bit of a magical number. On Saturday, T.J. Oshie took over Sochi, scoring
four
shootout goals, helping the U.S. edge the home Russians (3 - 2) in what is being hailed as an "
Instant Olympic Classic
." And on Wednesday,
four
more players with
Minnesota ties
played big roles in Team U.S.A.'s (5 - 2) victory over the Czech Republic, which was the American's
fourth
win in as many games so far in the Olympics. It's too bad the Winter Olympics only happen once every
four
years... because watching hockey players associated with our home state heat up the ice in Russia has been a whole lot of fun.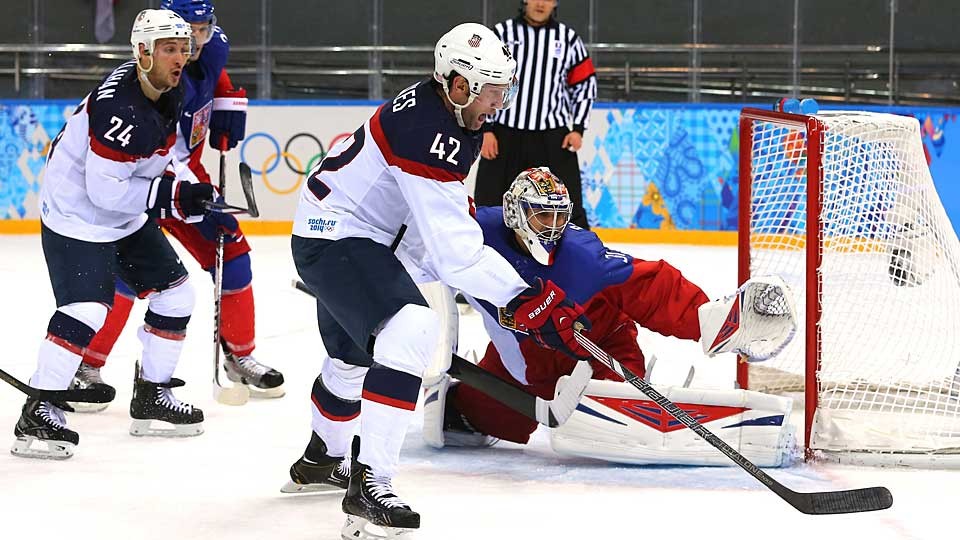 David Backes was born in Minneapolis
and played his High School hockey at Spring Lake Park before competing collegiately in the WCHA at Minnesota State Mankato. On Wednesday, with the U.S. leading (2 - 1) in the first period, Backes scored what would end up being the game-winning goal. He also tallied an assist earlier in that period.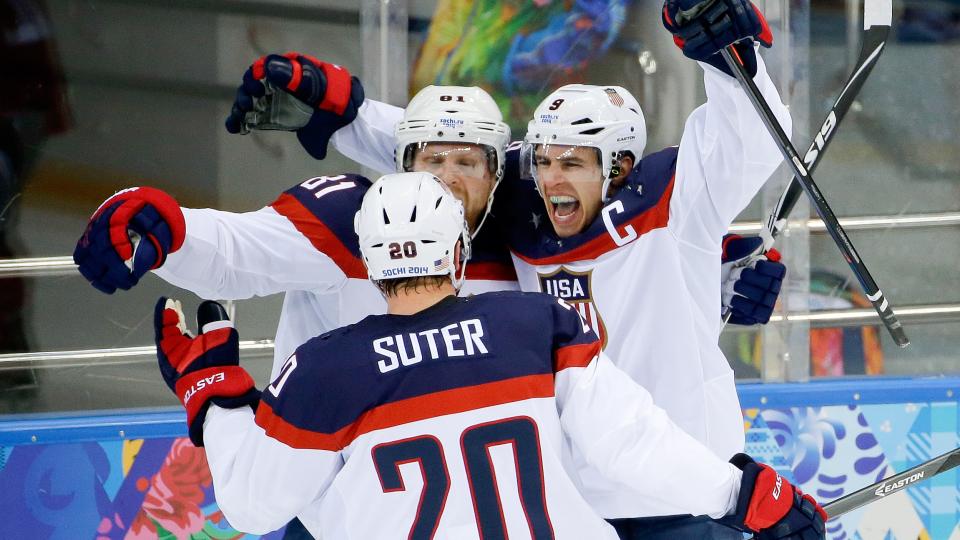 Just like Backus, Zach Parise was born in Minneapolis, playing his prep hockey at storied Shattuck-St.Mary's School in Faribault. Professionally, after a successful seven-year tenure with the New Jersey Devils, Parise returned home to Minnesota to skate for the Minnesota Wild starting in 2013. Parise had been scoreless so far in this year's Olympics, but lit the lamp midway through the second period, scoring on an assist from his Wild teammate Ryan Suter, to put the U.S. up (4 - 1).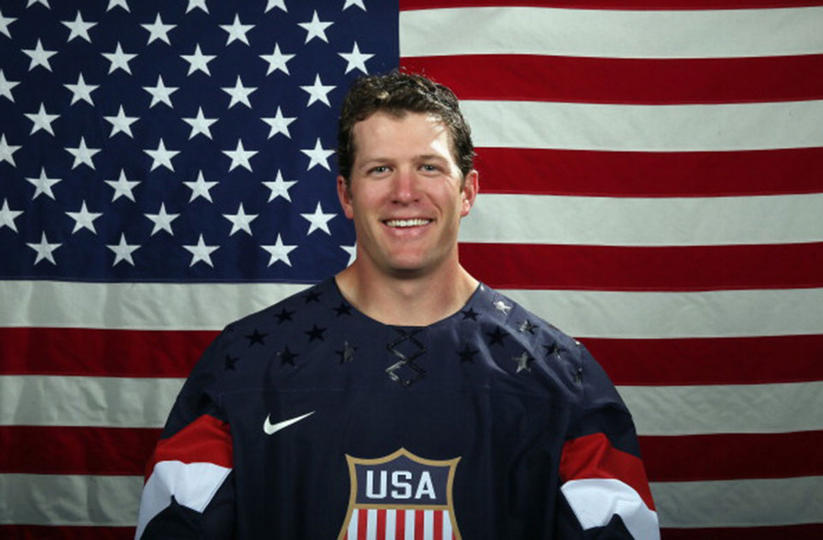 Speaking of Ryan Suter, the Minnesota Wild defenseman was born in Madison and played one year for the Badgers at the University of Wisconsin before embarking on his professional career. After being a productive member of Nashville Predators for his first seven years in the NHL, Suter joined forces with Parise, coming to the Wild in 2013. Suter was key in the U.S. victory over the Czechs, leading all players with three points on three assists, including one to his Wild teammate Parise.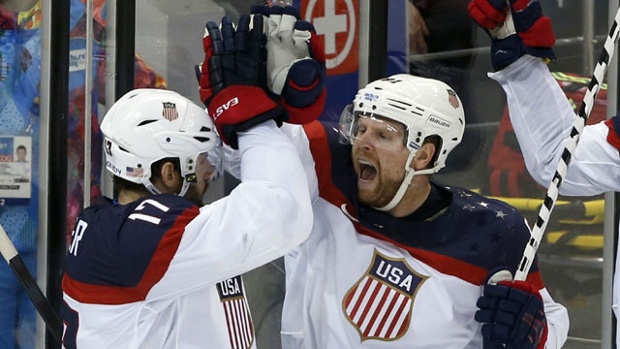 Like Suter, Phil Kessel is not a Minnesota native, but you may recognize him from his time as a Golden Gopher. Playing for the University of Minnesota during the 2005-06 season, Kessel scored 18 goals en route to winning WCHA Rookie of the Year honors. Against the Czech Republic on Wednesday, Kessel put an exclamation point on the U.S. victory, scoring a third period goal that grew the American lead to (5 - 1), giving the Americans a four goal lead. ** Team U.S.A.'s run at Olympic glory continues on Friday as they face off against the tournament favorite Canada at 11 am, CST. Stay tuned to find out which player — or players — with ties to our home state will be the next to grab headlines in Sochi. My prediction for the game: Canada 3,  U.S.A
four
.
Photos via: Google