Many Less Than Memorable Pieces of the Metrodome For Sale
Posted by Matthew Deery on Sunday, November 17, 2013 at 12:00 AM
By Matthew Deery / November 17, 2013
Comment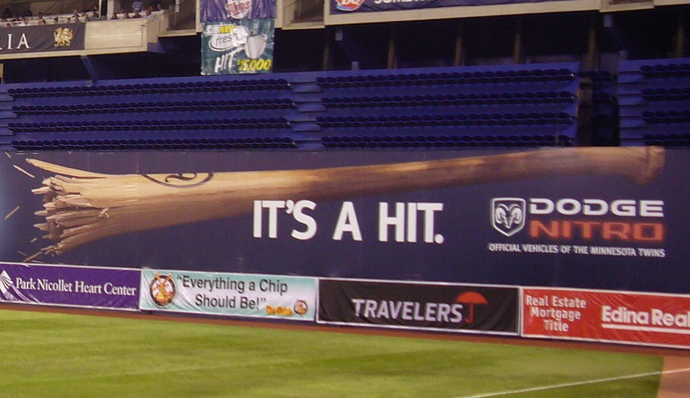 When thinking about an auction of pieces of the Metrodome, many items within the soon-to-be demolished structure would come to mind. Maybe a seat in the stadium, maybe
your
favorite seat, maybe a piece of the turf, maybe a base from the Metrodome's baseball heydays, or even a piece of the rubble after the structure is demolished -- those would be worthwhile pieces of memorabilia from the stadium. Heck, I could even see someone coveting one of those long troughs from the men's bathrooms. So far, the state-run auction of Metrodome memorabilia has little worth looking into -- but are there better items to come? UPDATE:
The famous, and very "comfortable," Metrodome seats are now on sale
. Until the Vikings season ends, the state has no intention to sell the seats or other crucial functioning parts of the stadium. So far, the items up for sale can barely even be considered pedestrian -- the state-run 
online auction
features the baggie most Twins fans loved to hate, stacks of folding chairs, an electronic broom, fifteen sheets of foam insulation, a super sopper (a device used to soak up water), and little else worth mentioning.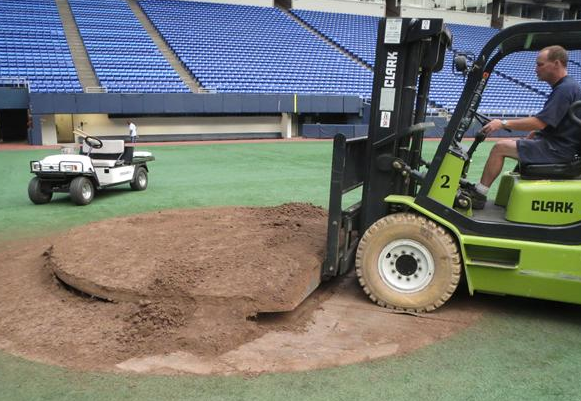 The highlight of the items in the auction: the pitching mound used for Gophers and Twins baseball, a pile of dirt used since 2004. So no legendary World Series performers pitched on this mound -- Jack Morris nor Scott Erickson kicked dirt off the rubber on this mound. With no more baseball games scheduled in the Dome, the baseball pieces can be sold off. In the future, more from the Metrodome will be up for sale through this state-run auction. But there is still no word whether or not the seats will be up for bidding. I can't imagine why not, considering there are thousands of seats and they are sure to be the most wanted items by fans. Authorities say the demolition contractor will have the final say on whether the seats go on sale. But seriously, sell the seats. That would be a huge waste of money and fan memorabilia if they don't. Photos via: State of MN