Measles Case Confirmed at the University of Minnesota
Posted by Travis Bridell on Friday, January 30, 2015 at 12:00 AM
By Travis Bridell / January 30, 2015
Comment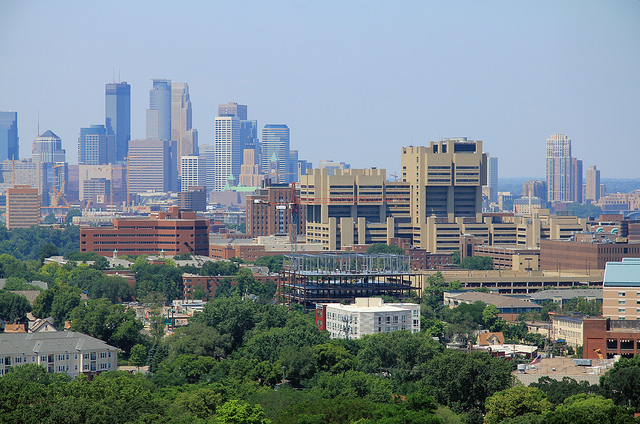 A student at the University of Minnesota-Twin Cities has been confirmed to have contracted a case of measles. University students were sent an email informing them of the case. The university was told by state and county health officials about the occurrence of the viral disease Brooks Jackson, M.D., the Dean of the University of Minnesota Medical School said in the statement. About 
93%
 of Minnesota's kindergartners have the vaccine for measles, mumps and rubella, which the 
CDC
 says is 95% effective, but the student in question had two doses of the vaccine the state health department told 
FOX
. It seems to be just an unfortunate case. The email to students stated:
"University students, faculty, and staff who have been immunized against measles are not at risk, and the University population is highly immunized due to enrollment requirements. However, because measles is highly infectious among those who have not been vaccinated, the University is sharing this information as a precaution. Any faculty or staff members who have not been vaccinated for measles and who have concerns about exposure should contact their health care provider. Students with concerns can contact Boynton Health Service."
The 20-year-old student had been abroad and is now isolated away from the school while he recovers.
"The ill student had recently returned from international travel, and is now self-isolating off campus while recovering. Prior to being diagnosed, the student attended classes from January 20 through January 23 on the East Bank, and had visited the University Recreation and Wellness Center on the evening of January 20."
Symptoms of the highly contagious disease include rash, fever and occasionally cough or runny nose. Fever usually leads to symptoms which appear about  8-12 days after exposure to the virus. You can also visit the 
Minnesota Department of Health website
 at the recommendation of the school for more information about measles. Photo by: 
Michael Hicks