Metro Mobility Employees Face Sexual Assault Charges
Posted by Troy Larson on Thursday, November 19, 2015 at 12:00 AM
By Troy Larson / November 19, 2015
Comment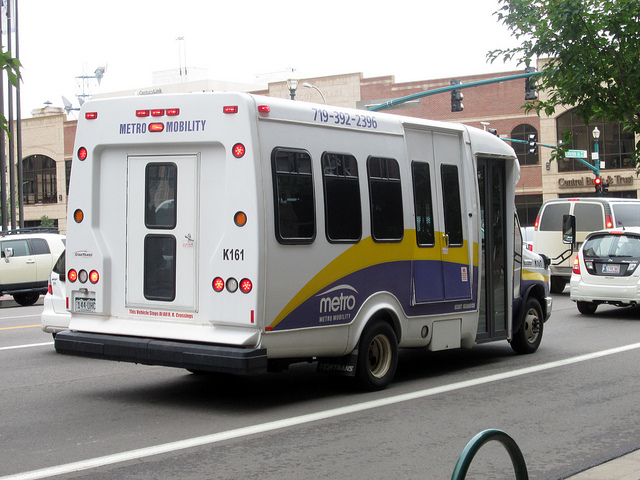 It's been reported recently that two Metro Mobility Drivers have been accused of sexual assault. The most recent incident involved a 23-year-old woman who has the mental capacity of a 12 to 14-year-old. Segundo D. Aucapina, 44, of Minneapolis, has been charged in Hennepin County District Court with third degree Sexual Assault criminal conduct. He remains in jail on a $150,000 bail.
KSTP TV
reports if he is convicted, Aucapina faces a prison sentence of up to 15 years and up to $30,000 in fines. According to the criminal complaint, the woman boarded an empty bus at a group home in Maple Grove on the morning of November 3rd. The investigation determined that the bus went off course twice that morning. The first time was Aucapina stopped at a gas station where he and the victim got off and bought some donuts. The second time was at a secluded area where the assault occurred. According to the complaint, Aucapina sat across the aisle from the woman and opened an umbrella to shield the activity from the bus's on-board cameras. The victim also alleges that she had been sexually assaulted by Aucapina the previous week after Aucapina had bought the woman some food at a restaurant.

Metro Mobility, which is operated by the Metropolitan Council, provided over two million rides to the elderly and disabled last year. They contract with companies to provide this service. Aucapina was employed for seven months by Transit Team, one of the companies that provides Metro Mobility service. When he was hired, his background check returned clean. The second incident also involved a Transit Team employee. This one occurred back on June 25th while the driver was off duty. According to the 
Star Tribune
, the incident also involved a Transit Team employee. The allege victim was a 34-year-old woman who has the mental capacity of a fourth or- fifth-grader, wears leg braces and has difficulty communicating. According to the woman's mother, the driver had met the woman while transporting her in a Metro Mobility bus. That morning, the woman's ride to school was changed and she was dropped off at a restaurant near the driver's home. The driver picked her up there. Eventually, they ended up in St. Paul where he had sex with her. The driver has not been charged by the Ramsey County Attorney's office. However, he is no longer employed by Transit Team. Transit Team has a strict policy where the drivers are not to have a personal relationship with the passengers on or off the job. It was for this reason that he was fired. It's unfortunate that incidents like these, especially by those people who are entrusted to provide services for the disabled and elderly occur.