Metrodome's Blue Seats Find New Life in Minnesota High School
Posted by Brent Lee on Thursday, May 22, 2014 at 12:00 AM
By Brent Lee / May 22, 2014
Comment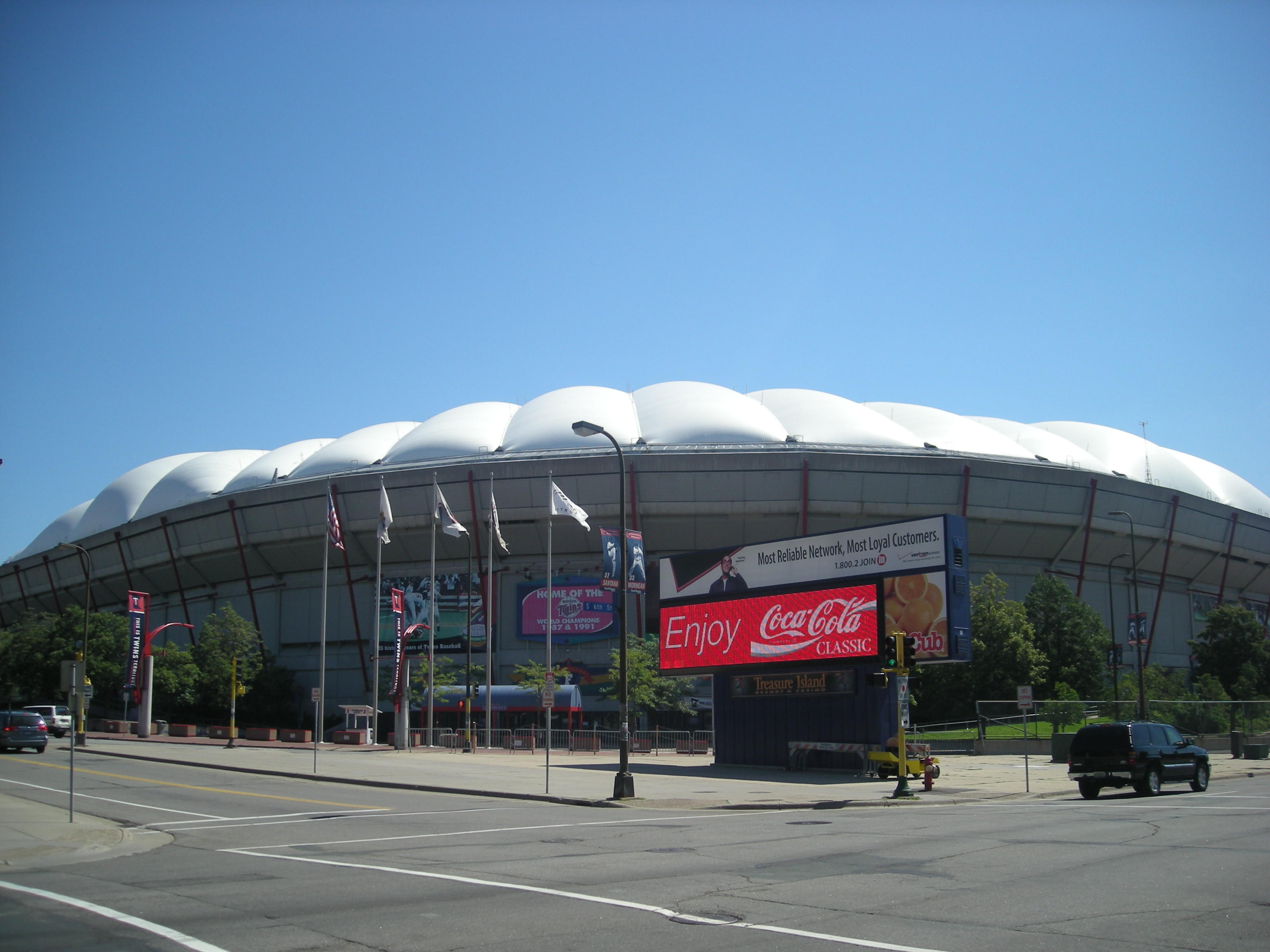 Do you remember that giant, white, inflatable, multi-sport stadium that used to house our Twins and Vikings (and occasional Monster Truck Rallies)? Well, it's gone. The 'ole HHH Metrodome, and the many memorable moments that took place upon it's faux turf, live on as only that — memories. Even while a new Vikings' Stadium (which will
host
the 2018 Super Bowl) is being
built
, remnants from the domed venue it replaced are being utilized in various ways. In fact, according to reports, 80% of the materials from "The Dome" have been, or will be, recycled. Here's a quick rundown of what that looks like from a KARE 11
story
:
• The seats yielded 120 tons of cast iron for recycling and 75 tons of High Density Poly Ethylene. • 80,000 tons of concrete will be recycled. • 4,500 tons of structural steel will be recycled. • 25 tons of precious metals have been recycled. • 300 tons of roof cables have been recycled.
300 tons of roof cables? Just the cables weighed that much?
Wow
. And 25 tons of "precious metals"? Was there a layer of gold beneath the turf? Of the 120 tons of cast iron and 75 tons of "High Density Poly Ethylene" (fancy name for plastic), 840 of the Metrodome's legion of iconic (if uncomfortable) blue seats are being used for a very special project in the small rural town of Wells, MN.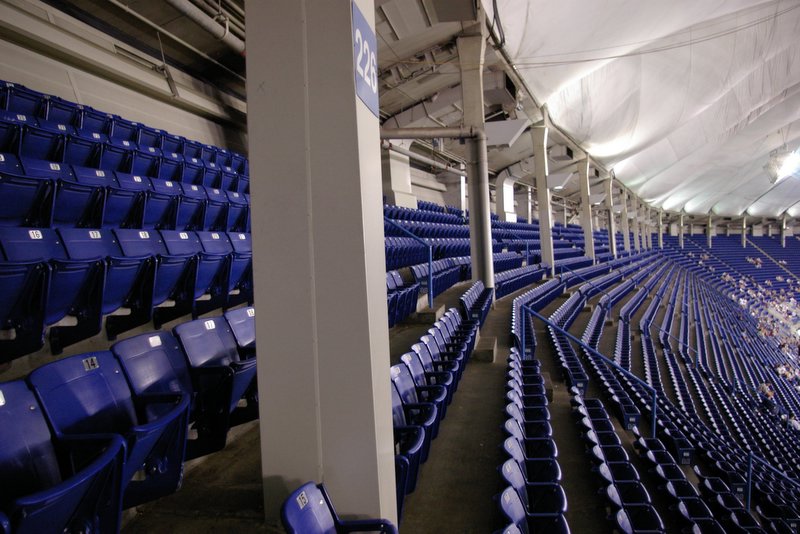 Wells is getting a new high school in time for next fall—  well, technically Wells will be the location of the new K-12 school utilized by 630 students in the United South Central School
District
, which includes children from Freeborn, Bricelyn, Easton, Kiester, Walters and Wells. Because the budget was tight, local businesses chipped in to help with the construction of a new football field to accompany the new school.
Wells Concrete
agreed to donate the materials and labor necessary to erect a permanent, stadium-styled seating structure, and local businesses contributed to purchase 840 of the folding blue chairs from the now-non-extant Metrodome. School Board Member John Feist sounded excited in his comments to
FOX 9 News
:
"This is something every school our size will dream of having," Feist said. "This will be our home seating—The entire structure will be filled with Metrodome seats. Pretty neat!"
I agree, Mr. Feist — that is pretty neat. The school's colors are red, white and blue, so the classic 'ole Dome seats will coordinate nicely with the Rebels' uniforms. The stadium is scheduled to open in time for the beginning of the Rebels' 2015 football season. (Let's hope spectators in those blue seats are treated to more success from their team than
Vikings'
fans have been recently.) Photos via: Wikipedia