'Mid-Major Jones' -- A Closer Look at the Teams in the OVC and MAAC Conferences
Posted by Scott Flaskerud on Thursday, February 13, 2014 at 12:00 AM
By Scott Flaskerud / February 13, 2014
Comment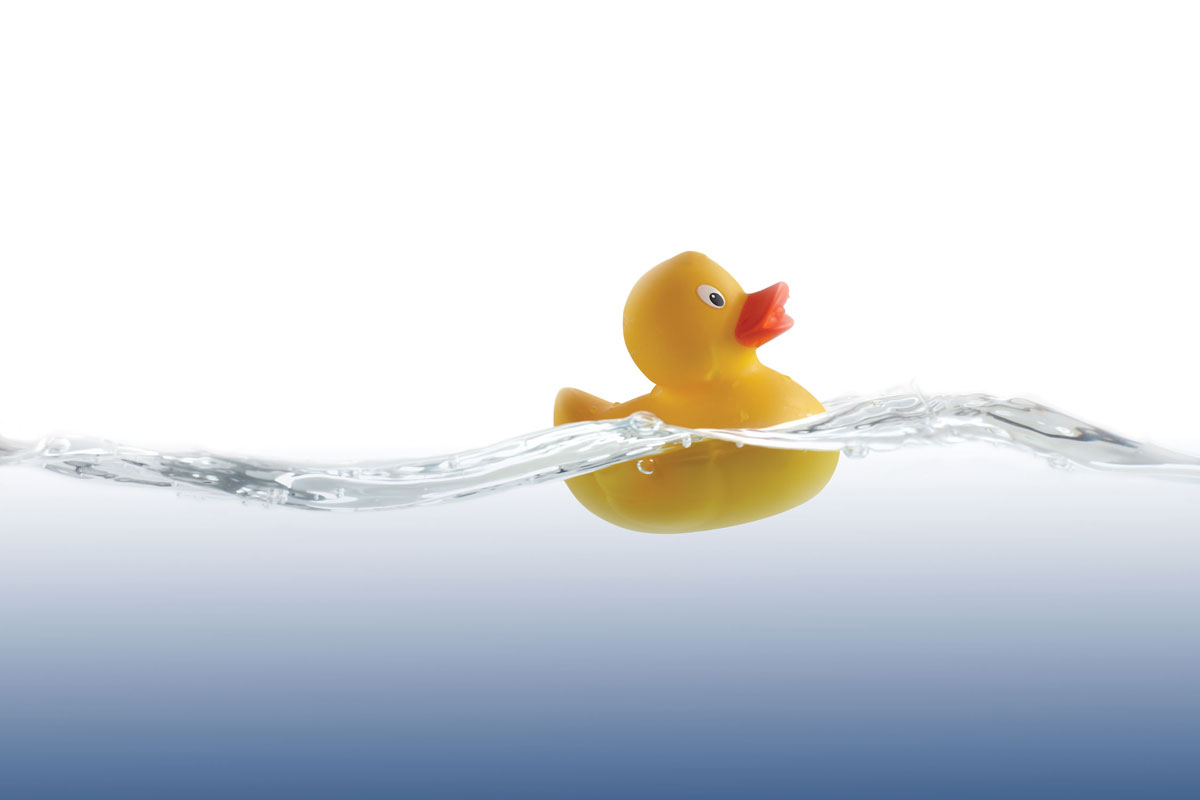 First and foremost, I want to offer an apology to my dental clinic, specifically the receptionist Dawn -- she is the sweetest and most understanding human being none of you have ever met for canceling my much canceled and rescheduled dental appointment for a teeth cleaning. Please do understand that I had every intention of finally honoring this visit today, but upon getting out of my shower minutes before the would-be visit and turning the shower sprocket handles down to zero, I unfortunately found that water was still streaming out of the water spigot to the bathtub. And the water continues to flow even now, just to the right of me – the water continues to flow like a novelty living room gift that sits on a coffee table and continuously flows water down it's artistically crafted novelty flanks of plaster for the sensory amusement of humans. Having considered this unstoppable water flow from my bathtub a "real-life situation," I sadly called sweet Dawn to cancel my dental appointment once again. With the make up date "TBD," as they say in sports. And hours later, I sit here now, with only the sounds of my novelty perpetual flowing water bathtub faucet to keep me sane. But this is, in theory, a college basketball piece, so please do allow me to tell you about some "mid-major" conferences in which the teams have a 100% 'for real' shot at being the World National Freaking Champions of the Universe, or the NCAA or whatever. Unlike college football, per say, which is completely stupid and not worth your time. But college basketball is! Check these freaking teams and conferences out, why not?!
The Ohio Valley Conference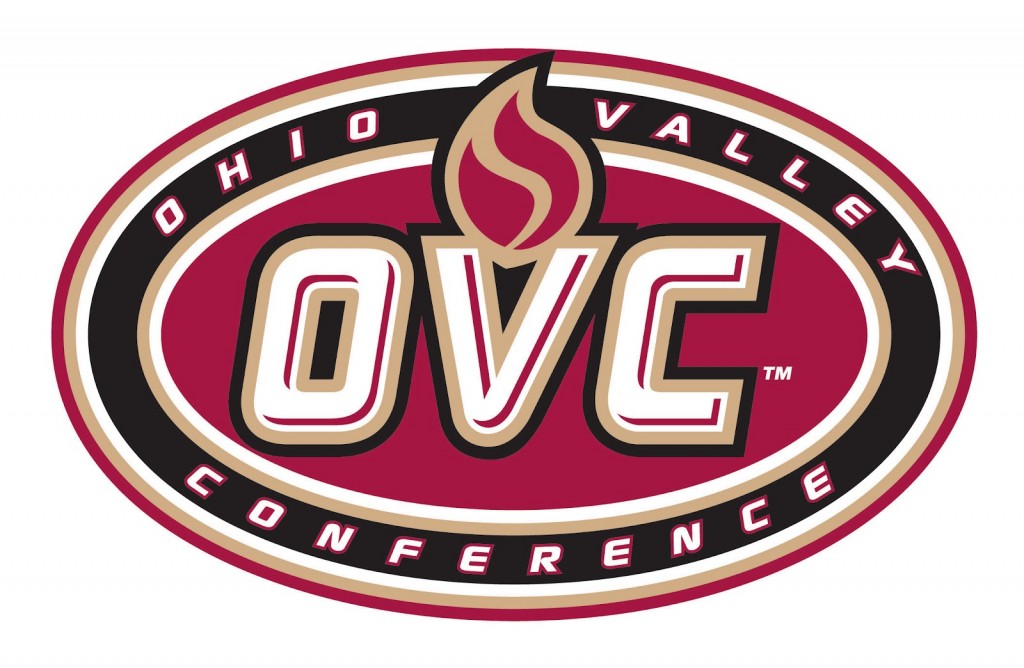 Best Team Name:
I'd definitely have to call it a tie between the Austin Peay Governors and the Tennesse-Martin Skyhawks. While the Governors are someone you'd like to freshen their drink, the 'Skyhawks' are not unlike 'land-cows,' in that you get a good idea of which earth element they are most comfortable in and likely to be found. Meanwhile, the class of the Ohio Valley Conference is found at the top of its two divisions. In conference play, the Murray State Racers lead the West Division at (9 - 2), a comfy three games ahead of the SIU-Edwardsville Cougars -- the Belmont Bruins lead the East Division at (10 - 2) with an almost as comfy lead over the (7 - 3) Morehead State Eagles. I got to see these two division leaders have at it last Thursday night on ESPN-U in a tantalizing (99 - 96), 99 points to 96 points, people(!), win for Belmont, but first some background on these puppies: For the past couple years, the Murray State Racers has been this year's Wichita State Shockers -- which is to say, the mid-major team that was still undefeated in February and everybody knew (hoped) that them getting into the tournament was a done deal/foregone conclusion no matter what happened in their conference tourney. The Racers have since graduated off their once-in-a-lifetime class of special players (Isaiah Canaan, etc. and such) and are basically just another OVC team at this point -- but they're still the best in the west and when they win this division they're going to be double-byed into the conference semi-finals come OVC tourney time. That would lead you to believe that a matchup with them and Belmont in the Final, for all the dancin' marbles on the table, would be in line.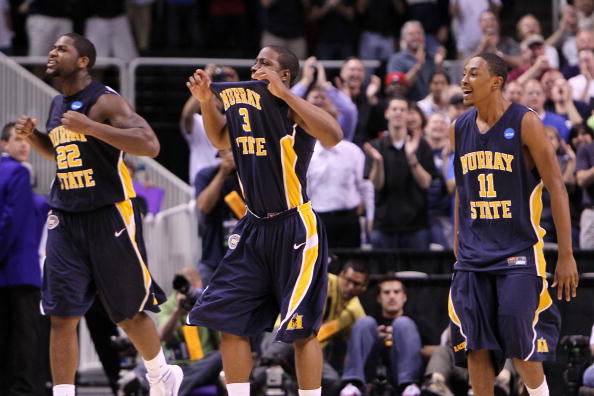 The Belmont Bruins are new to the OVC. When they used to reside in the Atlantic Sun Conference, for the past half-decade or so, they ruled the conference and would represent the A-Sun in the tourney every single year. You could honestly set your watch to it – it was a done deal, pig's in the poke. And more importantly, even though they've drawn the 15 & 16 seed slots on the bracket because of their poor conference strength... they have never been blown out by the Duke's of the world in that first round of the tourney. Belmont, a Tennessee school, has always brought it's best (insert Nashville music reference here) dance... to
The
Dance
. For those of you who will be filling out brackets in March, let me put it to you this way: Joe Lunardi currently has Belmont slated as a 14-seed on his bracket, against 3-seed Iowa State. (For those of you who don't know who Joe Lunardi is, he's the Mel Kiper of predicting the March Madness bracket. For those of you who don't know who Mel Kiper is, he's the Jesus of predicting the NFL draft. For those of you who don't know who Jesus is, he's the only begotten son that the Christian God gave to the world to save us all. For those of you who don't know who God is... well... I mean... who does, right?) Mind you: Iowa State hasn't been projected to seed this high since their epic loss to 15-seed HAMPTON back in the day when the Cyclones were a 2-seed. Anyhoo, alls I'm saying is... if Belmont gets to the dance and they get a 14 seed... Slippery slopes and onions!
The Metro Atlantic Athletic Conference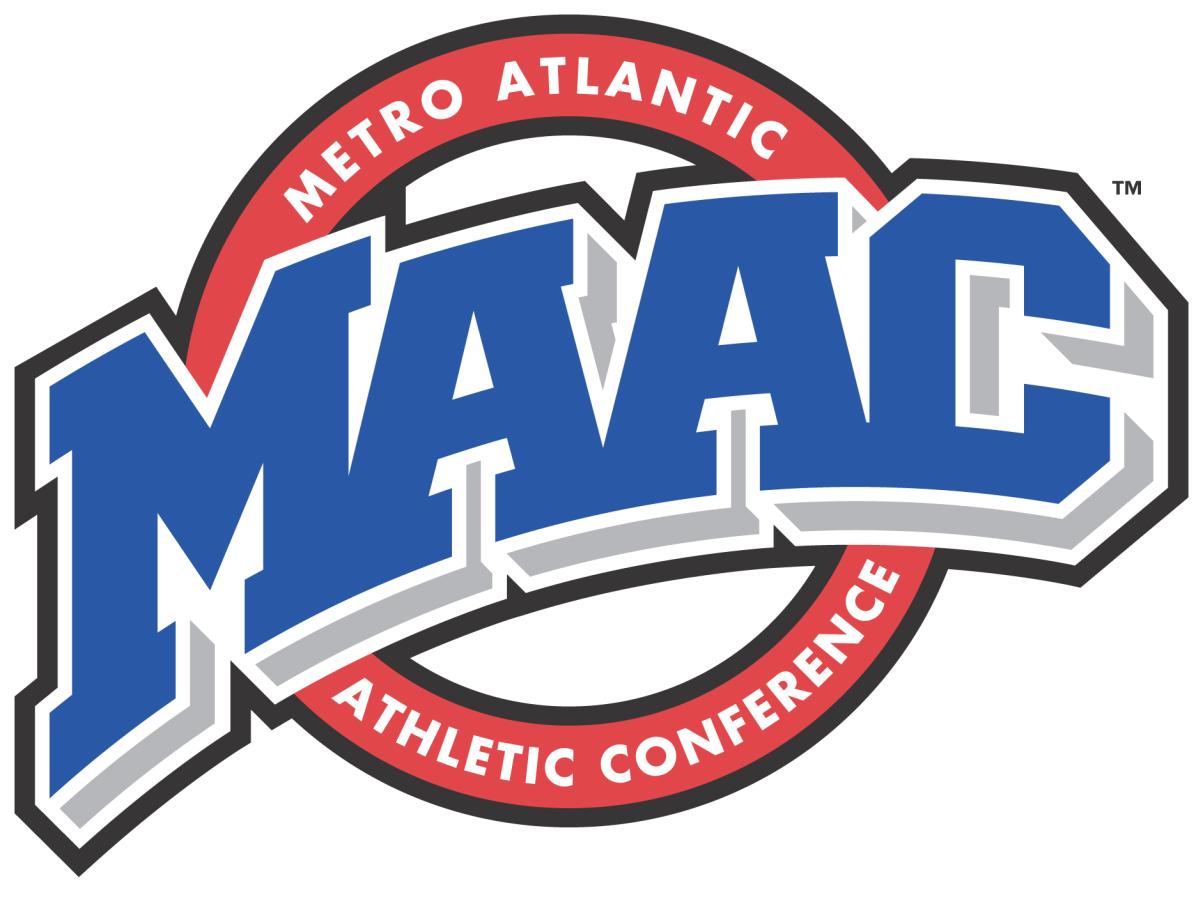 Best Team Name:
From the Fairfield Stags to the Saint Peter's Peacocks to the Marist Red Foxes, you really can't go wrong with this conference. Everyone delights! But let me focus on the Canisius Golden Griffins and the Manhattan Jaspers, which are probably the best of the litter, team-name-wise and ballin'-wise. For starters, I need to bless the MAAC for making it their agenda to play college hoops on Friday nights, which is otherwise, a complete barren forgotten night for the medium. I mean, what would I do on Friday nights without the MAAC? Date girls?!
(Outrageous laughter from the audience)
The Metro Atlantic consists of 11 teams/schools that I believe are all located in New York state, and depending on your personal politics of geography, that's either a totes cooly or a totes hatable thing – and that's your business, gentle Midwesterner. What I can tell you regardless of anything, as a fan of this middling of all mid-major conferences is that it's always fast and furious in the MAAC. Scoring points is what they do; and they do love to do it. Defense isn't really a "priority" in New York state basketball – unless you're Syracuse, of course. But that's a whole 'nother dilly. Right now in the MAAC, the Iona Gaels stand on top at (12 - 2), with Manhattan, Canisius and the Quinnipiac Bobcats all sitting below them, like slippy snakes in the slippy grass, at (10 - 4). I swear to god... if somebody let's the Quinnipiac freaking Bobcats win the MAAC tourney and represent this thing in
The Dance
.... ALL HELL.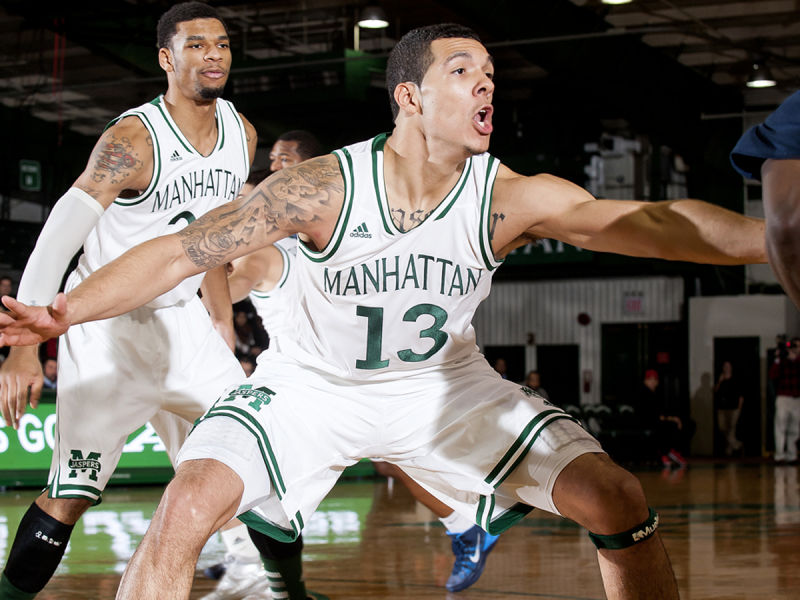 In the meantime, I got to watch the Manhattan Jaspers systematically destroy Canisius last Friday night by a final tally of (84 - 73) and I can say that they truly have a solid team on their hands there. Furthermore, it was at Casisius, and with that win, I
believe
that gives Manhattan nine road wins on the year and I
believe
that it's the most amount of road wins for any team in division one college basketball this year. Ergo: I
believe
that probably means they are suitable to win a game on a neutral court (hello, March Madness). HOWEVER (and this is where I break your hearts): The school/campus of Manhattan is actually located in the
Bronx
district of New York City, not the Manhattan district. That may mean nothing to you, but it
destroyed
me as a casual Jasper fan when I learned that. Meanwhile, on the flip side, Canisius has Billy Baron, whom as legend says around their parts... his three-point shooting range stretches from the tip of the tail to the edge of the talon on the golden griffin logo at half court. And I've seen it with my own very eyes! I would even suggest that after watching him only for one game, I feel like he's the biggest college hoops talent in the land that few folks have seen yet. Think of like, Red Baron Pizza and Snoopy. Delicious and fun, right? Oh, and by the way, his dad is the coach of team. And his pop, in his playing days, lead Saint Bonaventure to a N.I.T. Tournament title way back in the day when a N.I.T. title meant a lot more than it does today. Canisius actually has something sweeter than Yahoo here in Billy Baron. #1) Red Baron combat war pilot and/or namesake for frozen pizza franchise and/or Snoopy's day-dream rival. #2) An intense amount of things to think about there. The point is: as your college basketball attorney, I'm advising you to take Canisius to the Sweet 16 if they should make the tournament. They just have the correct "Thing." And then, the Gophers...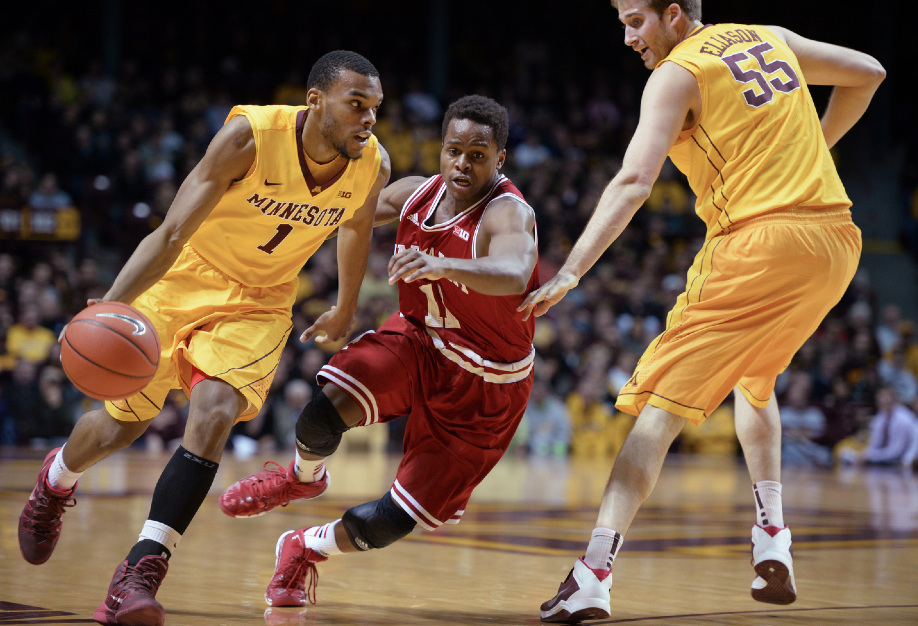 I'm pretty much coasting in purgatory town as a Gophers fan right now. The win over Indiana at The Barn this weekend was nice, but three straight losses against Nebraska, Northwestern and Purdue will not do. Particularly the Northwestern loss, as it was at The Barn -- this loss is not, in any way, acceptable. And it was a one point loss, mind you. Somewhere in the moments of the forest of that game, there was a leaf to be plucked from a wisdom tree... and everything changes... so on and such forth. We travel to Wisconsin on Thursday night, after having basically beaten them badly when they played here in (my favorite player) Maurice Walker's coming out party as a basketball maniac rock star stud. If Mo Walker repeats his dominance over them tricky wiscy trees in the paint like he did the last time he saw them... and we end up upsetting the # 21 ranked team in the country for a season sweep over them... I'm going to be feeling pretty saucy about us (the United States of America Minnesota Golden Gophers). But even if that occurs... I'm still bitter as hell over that one point loss to Northwestern in The Barn... and I will be damned if I can stomach losing a season-sweep to them next Sunday in their house. I'm afraid I just simply need us to win that game. But I'm just a man on planet earth. You know. Kicking it. Photos via: Google