'Mid-Major Jones' -- Champ Week Viewer's Guide Trilogy -- Part 1
Posted by Scott Flaskerud on Friday, March 7, 2014 at 12:00 AM
By Scott Flaskerud / March 7, 2014
Comment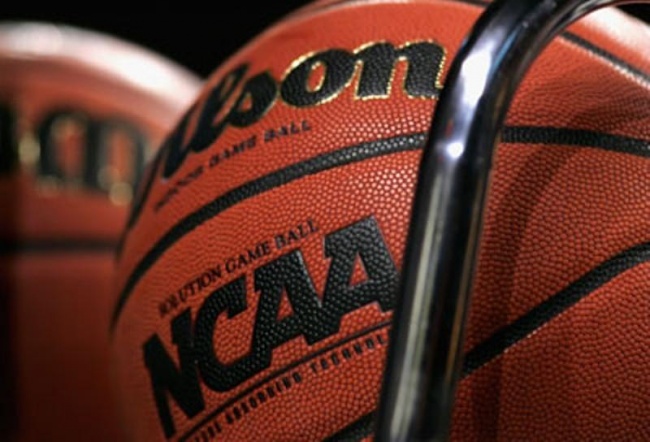 As I like to tell people, March Madness is my adult life's Christmas. And just like the 12 Days of Christmas, this coming Saturday marks the commencement of my yearly "16 Straight Days & Nights of Nothing But College Basketball In My Life" holiday. During this time of my observance, a) all incoming phone calls are subject to not being answered, b) food (and when necessary, beer) will be procured by delivery method only, and c) all social endeavors that involve me "going out" and/or "being a man about town" are strictly forbidden with extreme prejudice. The official (and deathly serious) plunge into the hoops starts this Saturday at 6:00 pm, when the Ohio Valley Conference plays their tournament final, and thus officially sends the very first team to the NCAA Tournament. Winning the conference tournament is the golden ticket, see! And in this trilogy of viewer guides, I'll take you through each of the mid-major conference title games in the chronological order of when they will be played. This first piece will cover the title games that will be happening Saturday, 3/8 through Monday, 3/10 (All game times listed will be Central Time Zone, by the way).
SATURDAY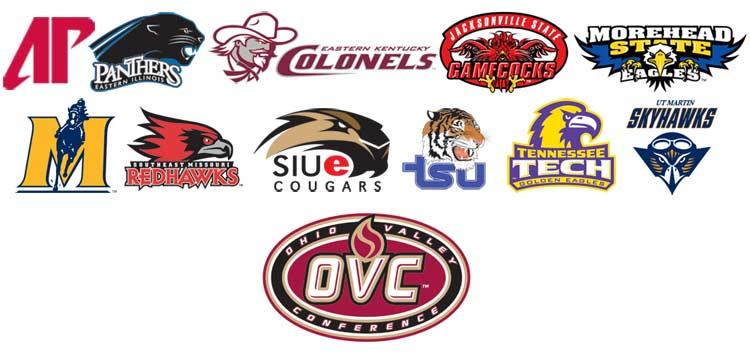 Ohio Valley Conference
Time: 6:00 pm Channel: ESPN2 The OVC is one of the Mids that protects their two best teams by giving them double-byes into the semi-final round of their tournament. It's also one of the conferences that is split between two divisions, and as such, the winner of the West (Murray State Racers) and the East (Belmont Bruins) will only have to win one game on Friday night to square off against each other in the title game on Saturday. The two teams only met once this year in the regular season, and I was a lucky-enough devil to watch it on February 6th. The home-standing Bruins outlasted the Racers that night in a fairly thrilling contest, by a score of (99 - 96). Hello! More to the matter, ESPN's Joe Lunardi (the Ultimate Bracketology Master of the Universe) has Belmont slated as a 14-seed should they win the OVC tourney and get in. That is of some significance to note, because the magical realm of 13 and 14 seeds is where the Cinderella teams come from. Belmont goes to the Dance on a regular basis, and they always play their heavily-favored opponent tight and down to the wire, but they've yet to taste the candy. Is this finally the year for Belmont to have their slipper and fit it, too?
 SUNDAY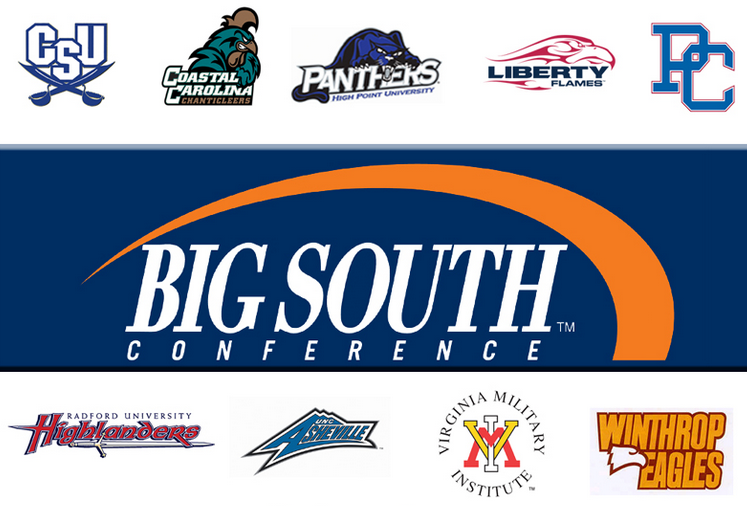 Big South Conference
Time: Noon Channel: ESPN2
Best Conference Team Name:
Nellie, where to begin? Well, for starters, in this conference you not only have the UNC-Asheville Bulldogs... but you also have the Gardner-Webb
Runnin'
Bulldogs. They're very similar in breed, but unlike those Gardner-Webb rabble rousers, the Bulldogs of UNC-Asheville just sort of sit around and don't say or do much. They keep to themselves, mainly. They were always the silent type. And in a conference with more ho-hum type of team names, the Campbell Fighting Camels or Coastal Carolina Chanticleers might be a cause for some excitement. Or even the Radford Highlanders, for that matter. But in the Big South, there can be only one! And it is:
Presbyterian Blue Hose
. I remember like it was yesterday, the day I discovered the Presbyterian Blue Hose. Nearly hyperventilating, I gathered everyone near me from around the office (people who weren't college basketball fans, mind you) to point it out to them. It was weeks before I could talk about anything else. Needless to say, the Presbyterian Blue Hose made the top floor elevator bell in my electric brain banana hotel go "ding." Sadly, the Blue Hose were eliminated in the first round of this tourney on Wednesday, and furthermore, whoever comes out of the Big South this year is going to be "rewarded" with a spot in one of the two 16-seed play-in games. Which is kind of like…
not being there
. So if there's one second half of a title game that you absolutely must miss (say, to watch the Wichita State game, instead)… this is probably the one you can live without. Still, though. I'm not happy about it!
Missouri Valley Conference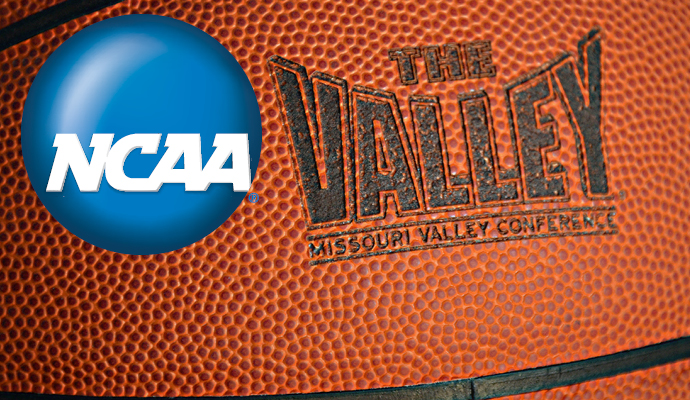 Time: 1:00 pm Channel: CBS
Best Conference Team Name:
The Southern Illinois Salukis and Indiana State Sycamores are pretty sweet, but this year is all about the Wichita State Shockers. If you haven't heard the news, they just completed a perfect (31 - 0) regular season and will surely land a 1-seed in the Dance, which is kind of a "big deal" for a Mid to get one of those. In my knowledge, that's only happened twice before. St. Joe's (hailing from the Atlantic-10 Conference) got a 1-seed back in the 2003 - 2004 season when they went (27 - 0). They ended up falling in the Elite 8 that year. The other occurrence of it happening was last year's Gonzaga squad, who lost to this very Wichita State team in the secon round of the proceedings last year! And while the Shockers will be everyone's favorite
favorite
in the March Madness… I'm actually going to be rooting for the Sycamores to win the
Arch
Madness. (The MVC tournament is held in St. Louis every year and that's why they call it that. It's genius while also being fun!) Anyhoo, Indiana State's senior point guard, Jake Odum, is one of my most fave playas. He's a true pass-first point guard who only resorts to scoring his own points when the game situations dictate the need for him to do so. He's a good man -- and thorough. Let me tell you a story about him: In a closely-contested game last year, I saw Odum quarterback-style whip an entire full-court-length bounce pass that bounced only once and when it did, it split two defenders who were right on it -- the bounce point got the ball past them and landed the ball perfectly in stride of his cutting teammate who had an uncontested dunk on the other side. It's hard to describe in words, but it was quite possibly the single greatest basketball pass I have ever seen in my life. Anyhoo, trust me on this. You're gonna want the Sycamores to dance! Besides, it's for the Shockers own good to lose a game before they get there, themselves. It would be far too much pressure for them to be an undefeated mid-major 1-seed come NCAA's tourney time. Am I right or am I right?!
Atlantic Sun Conference: 1) Florida Gulf Coast vs. 2) Mercer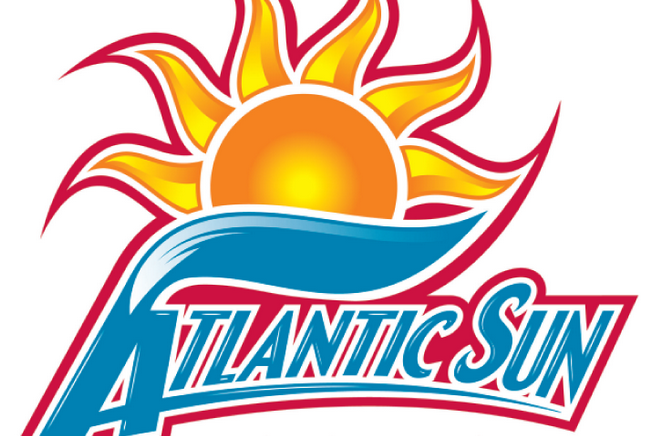 Time: 2:00 pm Channel: ESPN2 The A-Sun runs their conference tourney at a little bit more of a chillaxed pace than your conventional way of doing things is. They give all their teams a day off after the quarters, and then two days off after the semis. As such, we have our title game matchup all queued up for us two days in advance. And what a matchup, it is! Florida Gulf Coast and Mercer tied atop the A-Sun at (14 - 4) and they split their two games against each other, each winning at home in decisive fashion. And while Lunardi has the winner of this game getting a spot in the 16-seed play-in games like the Big South winner, I'm puzzled by the A-Sun champ being valued so low. I watched the game when these teams got together for the second time this season, and I honestly thought there was a lot to like about both of them (for would-be first round upset candidates – not National Champions, of course). If the Selection Committee were to slide FGCU or Mercer up into a 15-seed... I'm flat-out spending a moment of thought about that upset, I'll tell you that much!
MONDAY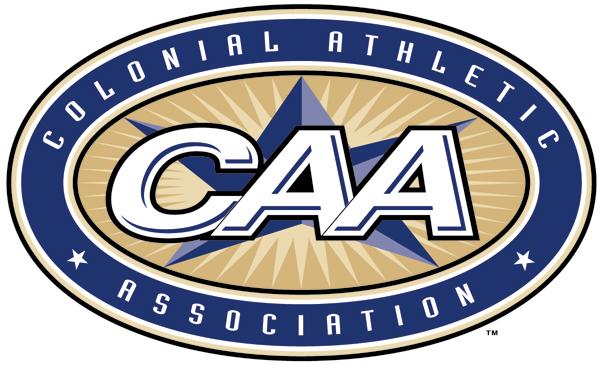 Colonial Athletic Association
Time: 6:00 pm Channel: NBC Sports Network
Best Conference Team Name:
Delaware Fightin' Blue Hens (who were also the best team in the conference this year) First of all, "Hi! I'm... in... Delaware." Secondly, the CAA used to be my favoritest of all my favorite Mid-Major conferences back in the glory days when they were a top-level, multi-bid conference. To this day, I still hold George Mason's run to the Final Four (back in 2006) as the single-most magical sports moment I've ever experienced in my life. For once, I'm not being superfluous for comedic effect. I actually mean this. That was the most contagiously special thing ever. (Wiping a nostalgic tear from my face) But then the "Great" Conference Realignment of 2013/2014 (which was all driven by money, like all horrible things in this world) came and stripped away the proud Association of Mason, Old Dominion and VCU and left the Colonial landscape in burning, desolate, devastated ruins. But let's try to stay positive. Blue Hens, for gawd sakes! I can honestly (and shamefully) say that I have never once in my life watched a game of Delaware Blue Hen basketball. And while being able to do so is the only thing I've ever wanted in my life, the 6:00 slate on Monday night poses a tricky riddle to solve, as the MAAC will be playing their title game at that same time, and that's a pretty hot ticket. (Furthermore, Delaware will have to get to that title game in the first place, so don't let me put the egg before the hen, please). But if the Blue Hens do get to the CAA Final and win it, they are projected to be a 14-seed, which is excitingly intriguing. All right, I just made up my mind. If the Hens get to Monday night – I'm watching them. If not, I'll be tuned into the MAAC final.
Metro Atlantic Athletic Conference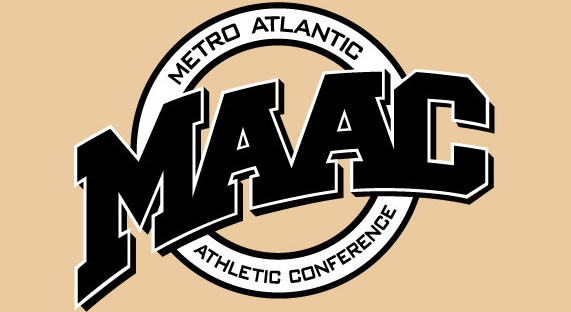 Time: 6:00 pm Channel: ESPN2 I covered the best conference team names and some storylines in the MAAC in a
previous piece
, but long-story-short, the MAAC is a higher-tier
middling
mid-major conference, as opposed to a
power
mid-major conference, such as the A-10 or Mountain West. These are classifying terms that are completely of my own invention and I can't possibly expect anyone to understand a word of anything that I'm saying. But the picture I'm trying to paint is this: Of the seven conferences that I'm touching on in this piece, only the Missouri Valley outclasses the Metro Atlantic. They play fast-paced, high-scoring ball in this New Yorker conference and feature talented "ballas" abound across the board. And most importantly, really any of the teams that finished in the top four MAAC standings this year could do significant damage in the tourney (and to the brackets of you and yours). Iona won the regular season title, and they are projected as a 13-seed. That's right where Cinderella likes her invitations to be sent.
Southern Conference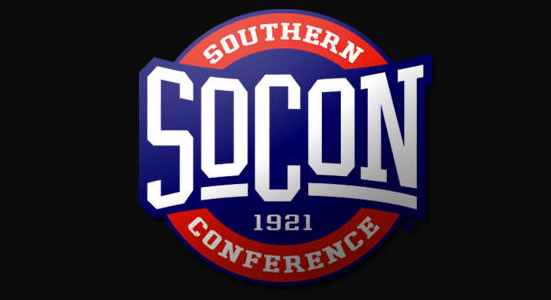 Time: 8:00 pm Channel: ESPN2 (Big ominous TV voice-over narrator voice)
For Centuries, the Davidson Wildcats have lorded over the SoCon like tyrannous lords, with the oppression of their dominance dating back as far as to 2002 A.D. They ascended, quite possibly, to their highest point of domination in 2008, when Stephen Curry ("Dell Curry's kid") lead them to the magical lands of the Elite Eight. They have since never tasted such feasts of victory, but yet they still rule over the valleys of the SoCon with a dominance that is both dominant, and ever tyrannous.
(End big ominous TV voice-over narrator voice) While Davidson won the conference again this year and is projected as a 15-seed, I'll reserve my judgement on how I feel about their chances in the Big Dance until I get to watch them in this title game on Monday night. That 2008 run with Stephen Curry kinda feels like a "once-in-a-lifetime" thing. They don't call it that because it happens multiple times in a life span. And making it to the Elite Eight for a team from the SoCon is pretty much the equivalent of "winning it all," frankly. Oh, I almost forgot to tell you about the:
Best Conference Team Name:
Furman Paladins Guy: "Dude! I've heard from what the people say that you are one of the Paladins!" Dude: "You mean one of the Twelve Peers?" Guy: "Yes! One of the foremost warriors of Charlemagne's Court! Is it true you are one of them?!" Dude: "I tell you now in the secrecy of open confession to strangers, it is true. And to tell you more, while it is a great and virtuous thing to fight in the fields of battle, there are many dark horrors that lie in the fields of ghosts and graves." Guy: "That is so dope, dude! Can I be a Paladin like you?!" Dude: "That is for your heart to decide, Guy."
(Dude taps Guy on his chest and winks at him)
Dude: "Only our heart can tell you how to become a Paladin."
(Curtains descend; Act One closes)
Photos via: Google