'Mid-Major Jones' -- Despair for Golden Gophers and Holla @ The Atlantic Sun
Posted by Scott Flaskerud on Monday, February 24, 2014 at 12:00 AM
By Scott Flaskerud / February 24, 2014
Comment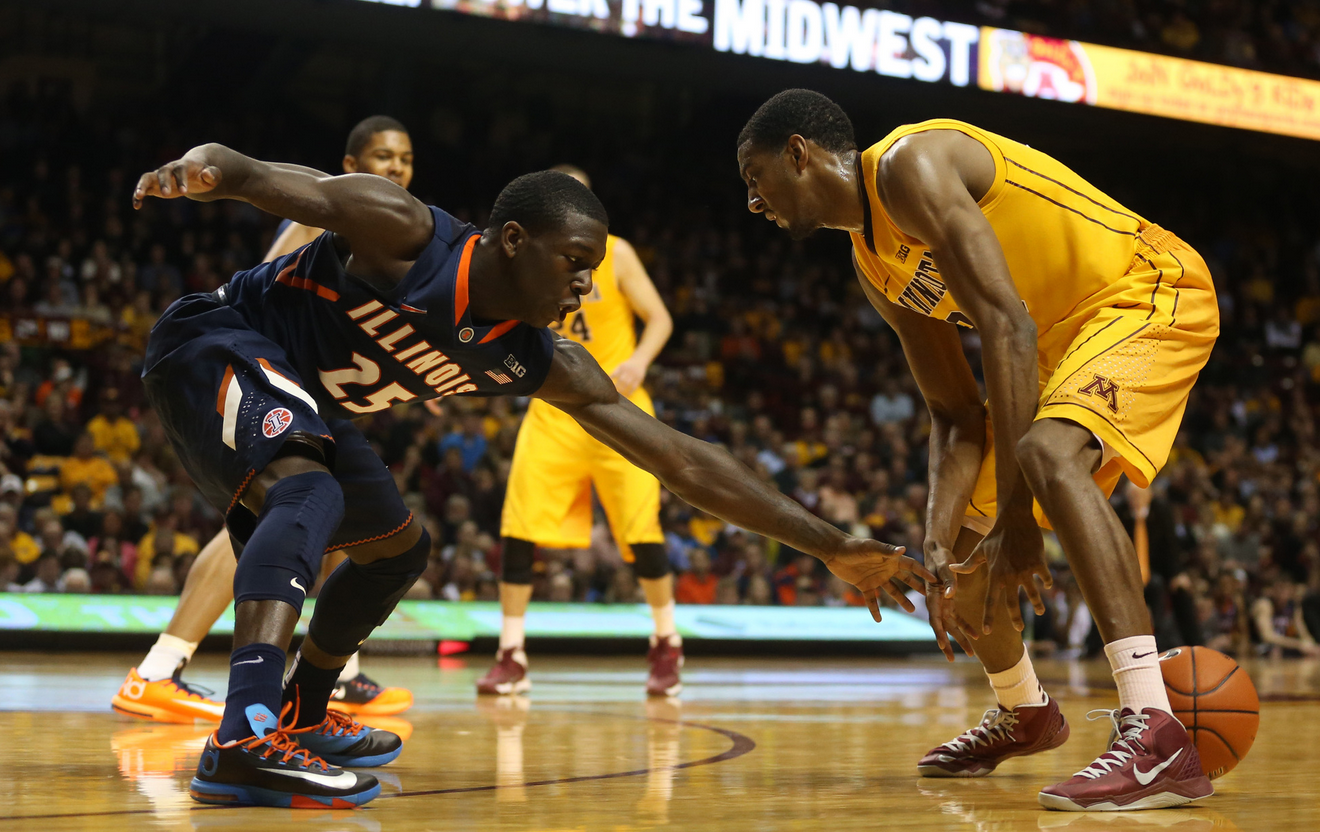 Well, the Gophers are unequivocally dead to me and I don't want to waste too much of my breath talking about them. Last Wednesday night's loss to Illinois at The Barn was possibly the worst loss in the history of Gopher basketball since I've been paying attention to it. Here's the story: We got
trounced
... at
home
... by the
worst team
in the conference... in a
must-win
game
for our tournament resume. I mean, as far as "devastating losses" go, that one took the all-time cake for Gophers Basketball. I hadn't even recovered from it enough to watch them get shellacked by Ohio State, which I don't even care about now, save for the fact that we were apparently ahead by quite a bit at halftime, and then just... didn't... really... ever come out of the locker room for the second half.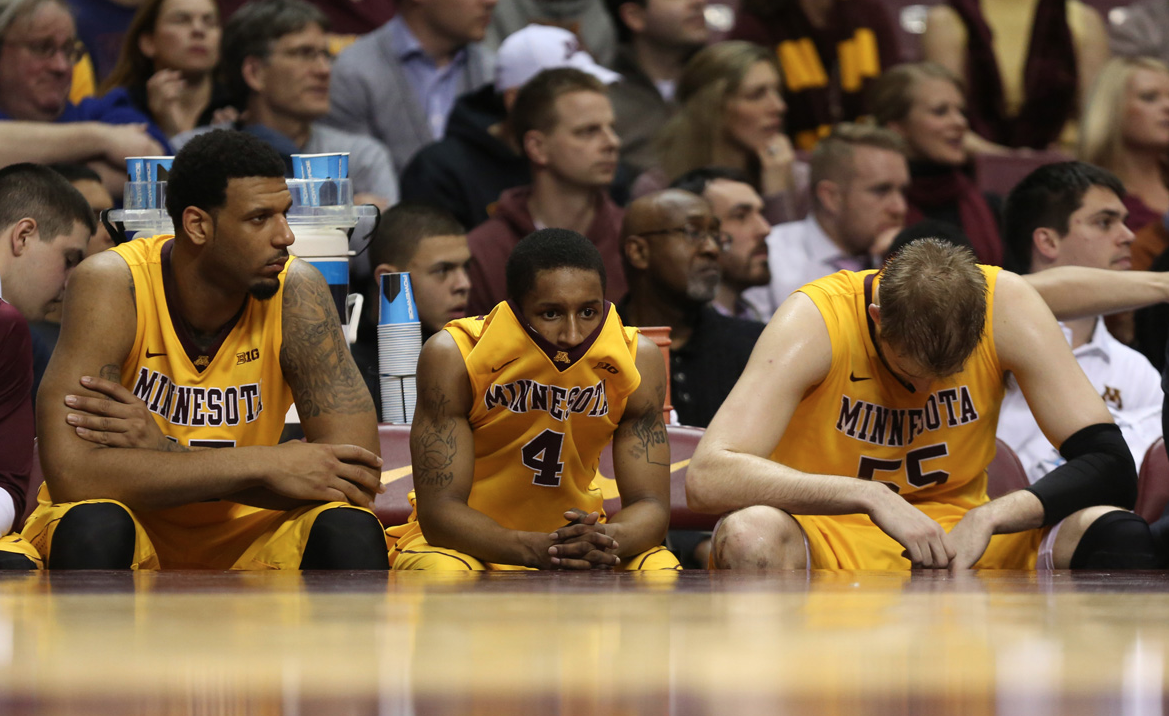 Why that's troubling for me is that it would seemingly be a sign that the players have checked out on our first year coach, Richard Pitino -- and that would be far, far worse than being banished to the NIT losers bracket this season. It took me all of one game of watching Pitino Jr. (his pops is kind of a big deal in the world of college basketball coaches, BTW) for me to push all of my chips in on the table and believe in him being the future of Gophers hoops. He looks, talks, employs the same coaching philosophies, and even has the same mannerisms with his arms, exactly like his dad. Almost to a creepy level, really. The only thing that remains to be seen is if he has that same "special sauce" to reach his players like his legendary father obviously has. I sure hope he does, because I've drank the Kool-aid and I'm going to go down on the burning ship with him. I just hope we sail to some glorious lands in the coming seasons and years beyond before that happens. But time will have to tell. In the meanwhile, thank god I love everything else about college basketball!
The Atlantic Sun Conference

Best team name:
Holy Hannah, the Atlantic Sun is a veritable gold mine of preposterously awesome team names and I've got three triumphant ones for you. I'll start with possibly my personal favorite team name in all of sports: the Stetson Hatters. I mean, chicken or the egg? Was the University of Stetson primarily founded to teach students how to make hats? Like, to teach the math, language and science of hattery? Or did one Stetson student a hundred years ago simply graduate from Stetson and decided to start making hats and called them Stetsons? It blows my damn mind! And as an extra party bonus side-note for you to enjoy: a handful of years ago, when I first found out about the Hatters, there was a player on their team named
Chief Kickingstallionsims
. That's the type of thing that changes your life forever when you find out about it on your own personal accord. I love you, Stetson Hatters. But wait – there's more! You're not even taking college basketball seriously if you don't mention the North Florida Ospreys.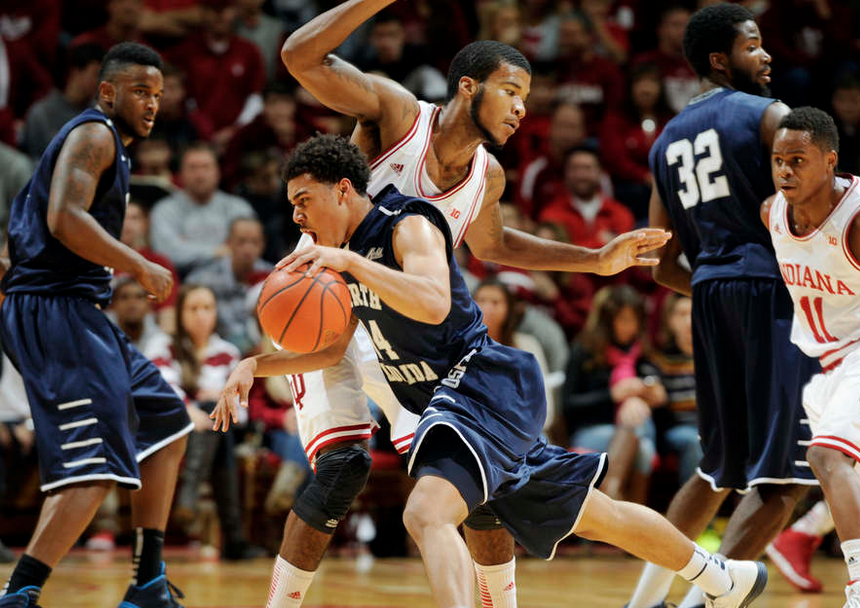 I mean, if I had a dime for every time I've said the word "osprey" in my life... I would be a very large player on Wall Street. Remember that one time when you were trying to describe what that large, black and white diving bird of prey that feeds mainly on fish and you couldn't find the right word for it? Yahtzee. Osprey! And then finally, speaking of northern things... you have the: Northern Kentucky Norse. Yup. Not the Norse
men
, or Norse anything else for the matter, mind you. The word "Norse" covers everything all by itself.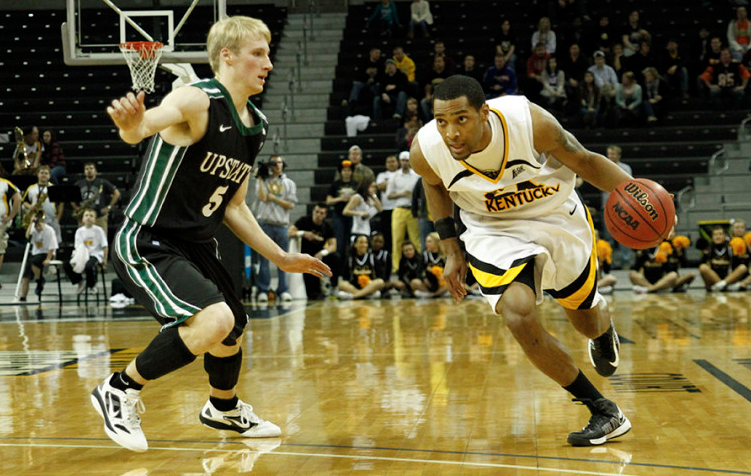 "We're playing the Norse today, dude. Hello?! Everyone knows you don't F with the Norse. That
feeling
of being in a northern geographical location... it gives me the willies!"
The Beat:
The Mercer Bears and Florida Gulf Coast Eagles are currently tied atop the Atlantic Sun standings at (12 - 3), and on Friday night I got to watch them have at it. It was a closely contested first half, but the home-standing Eagles pulled away in rather convincing fashion in the second half for a (75 - 61) victory (Mercer won the previous meeting between the two when they were at home, also by double-digits). FGCU was the Cinderella of last year's March Madness, and their high-flying "Dunk City" run to the Sweet 16 provided maybe the most entertaining and special tournament moments since George Mason's magical, epic, once-in-a-lifetime run to the Final Four back in like, 2006 or some such. And did your transcendentally humble narrator have 14-seed Florida Gulf Coast over 3-seed Georgetown in the first round of the bracket last year? (Shrugging bashfully) Yes.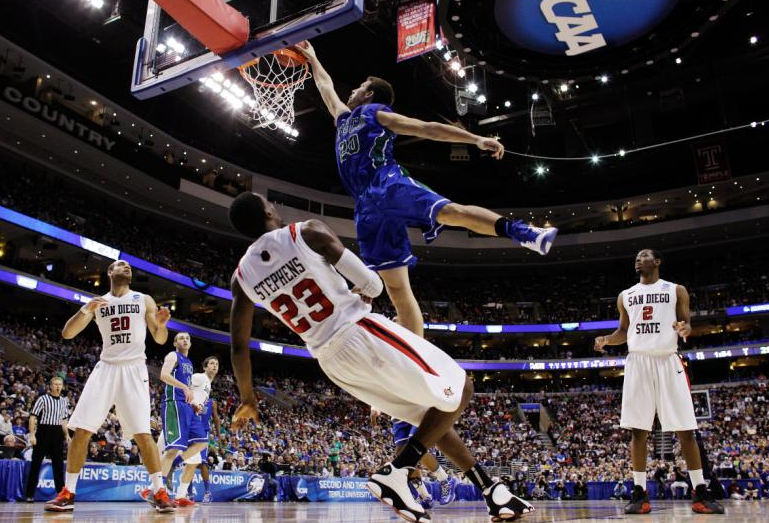 The Gulf graduated most of their players from last year's squad, but they still have the man who ran the show on the floor, their point guard, Brett Comer. The point guard on the other side for Mercer, is Langston Hall, and from what the game commentators told me, he's the front-runner for Atlantic Sun player of the year. What Mercer also has going for them, is that they have multiple dudes (like, three or four) who are shooting over 40% from 3-point land. And what Mercer
also
has going for them, is that they have a kid named Monty Brown who has the most Abraham Lincoln-style beard I've literally ever seen in my life. Like, it's more Abraham Lincoln than Abraham Lincoln. And his name is Monty Brown. Um-kay? There's lots to love about these two squads, and I'll hope to see them again in the Atlantic Sun Conference tournament final. That is, of course, unless the Hatters, Ospreys or Norse get to the final, in which case I would be bound by poetic license to root for any of them to win the universe forever. Photos via: Star Tribune and Google