Mike Trout... a Minnesota Twin?
Posted by Jeff Schwenn on Saturday, May 10, 2014 at 12:00 AM
By Jeff Schwenn / May 10, 2014
Comment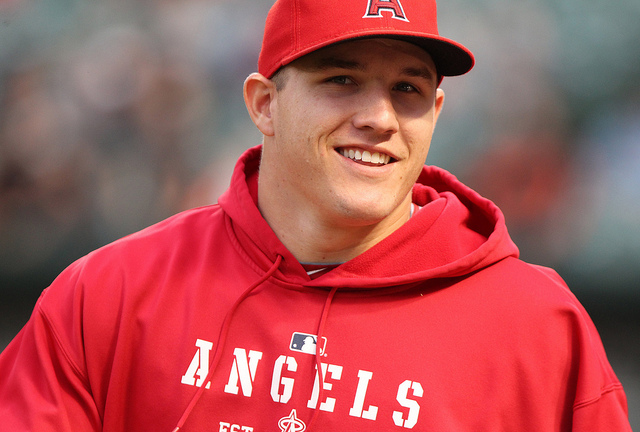 After months of draft discussion and scenarios, the NFL Draft finally arrived on Thursday night for the Minnesota Vikings. The team in need of a quarterback had the chance to draft Johnny Manziel, otherwise known as  "Johnny Football."  Fans on Twitter were giddy and downright confident they'd be purchasing a purple #2 jersey on Friday. Even Fran Tarkenton was yearning for Manziel to be a Viking, as I'm sure because he saw some of himself in the scrambling playmaker from Texas A & M -- but it didn't happen.
An opportunity lost to have the best quarterback, maybe -- but when you think of the best baseball player on the planet not playing for the Minnesota Twins, it stings. Mike Trout manning the outfield at Target Field could have happened. Now that's a real opportunity lost.
Go back to June of 2009, the Twins were trying to overtake the Tigers and win the Central Division. They would eventually catch the Tigers and play an unforgettable Game 163 at the Metrodome. Torii Hunter was in his second year away from the Minnesota Twins and was having a 22 homerun, 90 RBI season with the Anaheim Angels.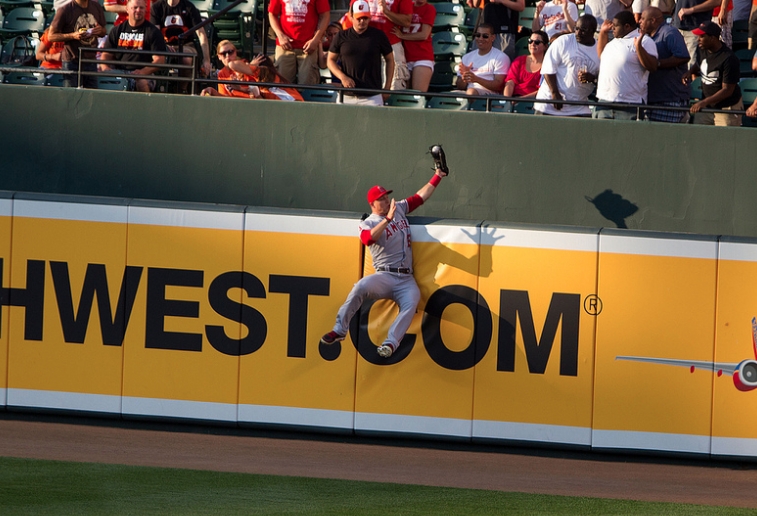 The Twins had eccentric Carlos Gomez in centerfield and they had the 22nd pick in the MLB draft. They were looking for pitching and found their man with Kyle Gibson. He was the best pitcher in the Big 12 Conference, struck out 11+ batters per nine innings and was polished. Three picks after the Twins, the Anaheim Angels picked a New Jersey high school outfielder named Mike Trout. He had played infield before his senior year and even threw a no hitter his junior season.
The thought of a Mike Trout and Carlos Gomez outfield is exciting and painful, but it had a real chance to happen. Don't blame the Twins though. The MLB draft is like throwing darts... the bullseye seems attainable, but seldom is.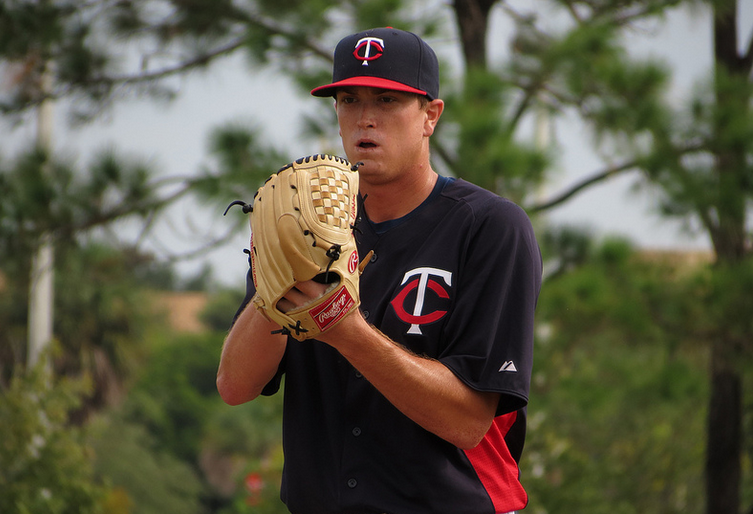 The Twins did need pitching in 2009 (sound familiar?), but Kyle Gibson had to have Tommy John surgery in 2011 and by the time he was on the operating table Mike Trout had risen through the Angels farm system hitting .343 along the way. He even had 135 plate appearances with the Angels in a September call up. Now Trout has ascended to be called MLB's best player -- he could have be a Twin -- but as Gibson continues to grow, maybe he will turn into the ace the Twins drafted him to be.
The NFL draft and MLB draft are very different, but researching the past can bring out the same depressing missed opportunities in both. It's best not to dig too deep into either.
Photos via: Keith Allison - BeGreen90