Minneapolis Dog Fighting Kingpin Faces Federal Charges
Posted by Matthew Deery on Friday, November 22, 2013 at 12:00 AM
By Matthew Deery / November 22, 2013
Comment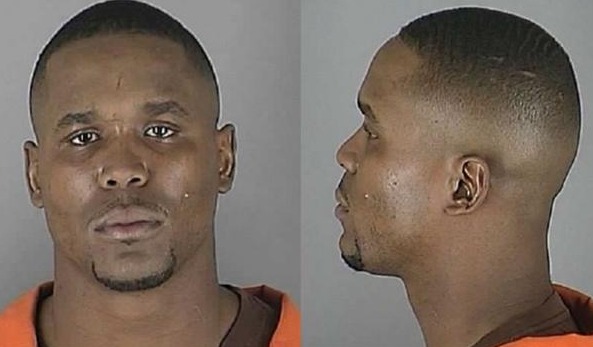 A Minneapolis man, Leroy Longs Jr., 34, faces a federal charge for allegedly operating an underground (obviously) dog fighting ring at eight different metro locations. A mountain of evidence is stacked against Longs, starting with the 13 adult pit pulls and five puppies (one female was also pregnant) that were seized from eight Twin Cities locations. Longs used the many rented properties to spread out his wealth of "fighters" -- unknowingly, he gave the authorities a road map to all of them after a court order allowed for a police GPS tracker to be placed on his vehicle. Long's arrest concluded an 18-month investigation into his illegal activities. Upon searching the homes, police found the previously mentioned dogs all padlocked in outdoor dirt cages, with minimal shelter, food and water -- authorities reported many of the dogs had multiple scars from the caretakers wounding the animals, a tactic used to train them to fight. There was also a lot more "dog fighting paraphernalia," like bite sticks (a tool to train them to fight), chains and collars, as well as animal medicines to remedy wounds on site. Guns and drugs were also found on scene.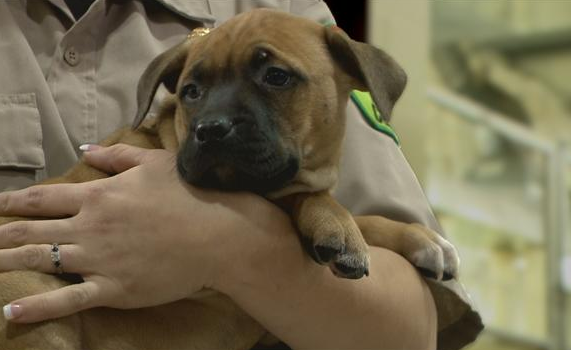 One of the more incriminating pieces of evidence was a
240-page manual
on how to be a successful dog fighting operator -- kind of like a, "How to Be a Dog Fighting Kingpin for Dummies." Apparently he didn't read the section about not getting caught by the police. Today, Longs was federally charged and is being held in Hennepin County jail with a bail of $15,000. His first hearing is set for Monday. Abandoning objectivity for a moment, if Longs really is guilty of these crimes, and the 18-month investigation is conclusive, I hope he gets the book thrown at him. People who use animals like this make me sick. What we really care about is how the seized pit bulls are doing -- as of now, a veterinarian is testing the dogs' temperament to see if they are fit for adoption. It saddens me to say, many of the older dogs may be beyond saving -- but there is still hope for the puppies. It sickens me to think of these dogs being stored outside, in mini jail cells, only allowed out to be tortured and trained. They all deserved better. How can you train a face like the one above to be vicious? The things people will do for a quick buck. If charged, Longs could face up to five years in federal prison and $10,000 in fines.
That's not enough in my non-objective personal opinion. 
Photos via: KARE 11