Minneapolis Has the Nation's Best Bathroom
Posted by Matthew Deery on Wednesday, November 20, 2013 at 12:00 AM
By Matthew Deery / November 20, 2013
Comment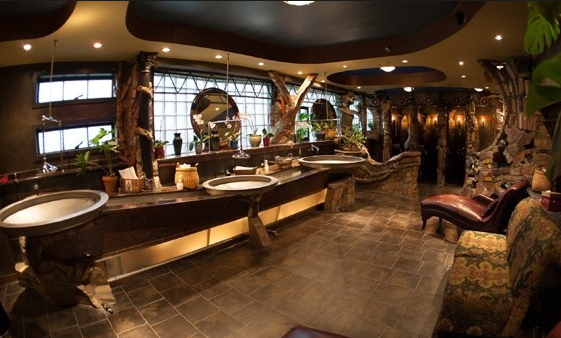 Today is
World Toilet Day
-- did you know that? In an online contest from Cintas, a bathroom products supplier, America's Best Bathroom was
awarded
to the Varsity Theater in Minneapolis. The entries were narrowed to ten bathroom finalists by Cintas earlier this month and online voters took it from there. Our city now has the proud honor of having the best place to use the bathroom. And the award was given to the Varsity Theater today, on the much forgotten, and under-appreciated, World Toilet Day. Can you imagine a life without indoor plumbing? Cintas described the winning bathroom as:
"The restroom, decorated with ornate, gilded mirrors, sassy text plates, and bricks laid as if by a drunken mason on a bender, invites guests into an Alice In Wonderland-like grotto – to relieve themselves and re-live childhood fairy tales."
The bathroom is unreal -- calling it unique is a disservice to the restroom. The loo (as the Brits call it) at the Varsity Theater is not just a spot to do your business and get out -- it's a room to marvel at, one that patrons could spend plenty of time checking out all the neat features within.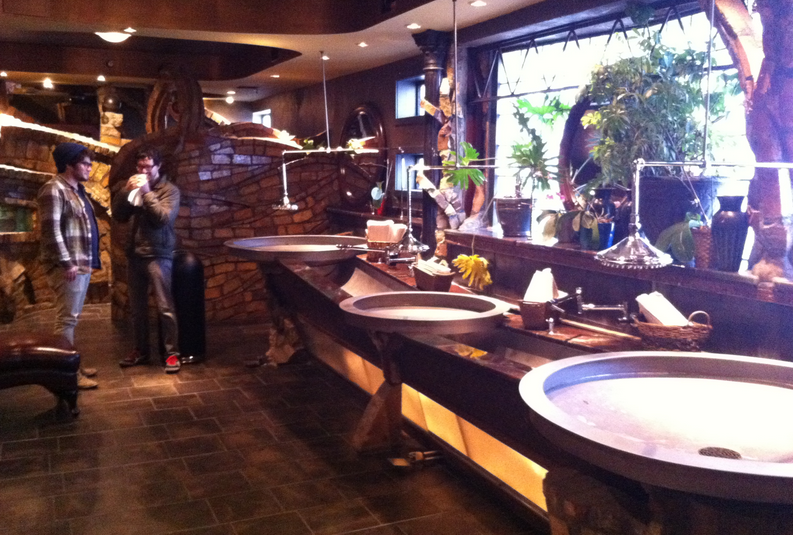 The bathroom even has a counter where bartenders can serve drinks -- the counter also allows for patrons to keep their eye on the stage of performers. The hand washing stations, as well as the counter facing the bar, are co-ed (the stalls and such are of course private), creating a more social bathroom experience. Though Minnesota has not won a championship in any of the four major sports in decades, we Minnesotans can puff out our chests, proud that our bathroom is the number one place to go number one -- or two. I know, I should have skipped the potty humor, but I held out as long as I could -- almost made it. Photos via: WCYB and
Quiet Corral