Minneapolis Shelter Allows Public to Adopt Pit Bulls, Rottweilers
Posted by Rebecca Mariscal on Friday, June 6, 2014 at 12:00 AM
By Rebecca Mariscal / June 6, 2014
Comment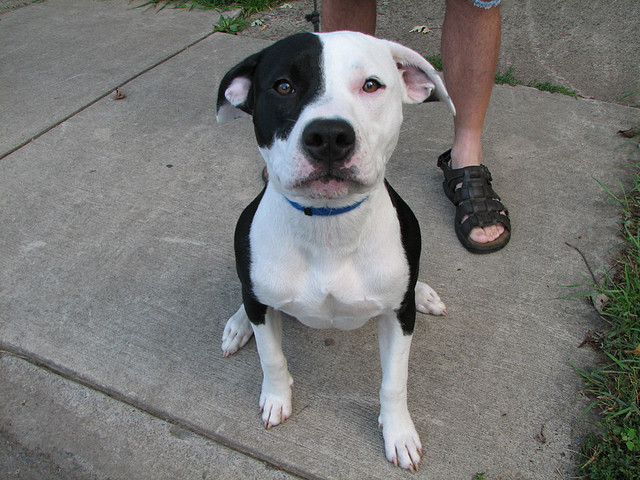 After about 15 years, the city of Minneapolis is now allowing pit bulls and Rottweilers to be adopted from its dog shelter by the general public. Previously, only certain city-approved rescue groups were allowed to adopt these animals.
Over the years there has been a flood of these animals being dropped off at the shelter, more than 700 in 2011 alone. The Minneapolis shelter cannot turn any animal away based on breed, leaving the city with more of these animals than they could handle. This has led to a large numbers of these animals being euthanized. For example, in 2011, half of the pit bulls and Rottweilers in the shelter were euthanized because they were dangerous or a foster home could not be found for them. Like all the other dogs in the shelter, pit bulls and Rottweilers will undergo behavioral testing before they can be adopted. The breeds will also, like the rest of the dogs, be spayed and neutered upon adoption. Animal Care and Control's program development coordinator Jeanette Wiedemeier Bower told the Star Tribune this lessens aggression in dogs. These breeds have a reputation in the public eye as dangerous, fighting creatures, leading them to be referred to as "bully breeds." Minneapolis Council Member Lisa Goodman told StarTribune this program will help eliminate the behavioral stereotype placed on these dogs.
"It's not the dog that is violent," Goodman said.  "It's the people who incite the violence in the dogs."
It's good to see the city working to fix this problem without simply killing these dogs. Picture via:
Flickr