Check Out the Minneapolis - St. Paul International Film Festival
Posted by Matthew Deery on Wednesday, April 24, 2013 at 12:00 AM
By Matthew Deery / April 24, 2013
Comment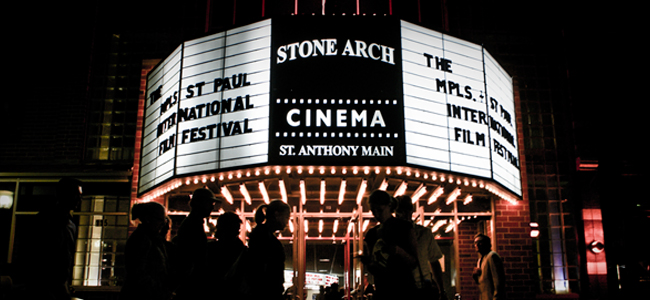 The Twin Cities have been buzzing with talk of movies over the past week. The Minneapolis - St. Paul International Film Festival moved into town on April 11th and will wrap up April 28th. The big gala brings in films from all around the world, exhibiting almost 300 films to an anticipated 40,000 movie goers.
Now, don't show up to the festival anticipating Tom Cruise's latest feature film Oblivion. This festival doesn't showcase the Hollywood created blockbusters present at cinemas across the country. This festival, like many film festivals around the world like it, looks to exhibit independent cinema that may never get a voice at your local movie theater.
The titles are most likely ones you've never heard of before -- but this gives those cinephiles and curious casual movie fans a chance to sit in on films without preconceived notions of what is to come. There are no big marketing campaigns. There are no pre-trailer teasers and big release trailers. There are usually no big stars. These are projects made by those who love the art of film without the motive of making money (the only motive Hollywood currently employs in their system of production). Sometimes, these type of movies are the best kind.
The Minneapolis/St. Paul International Film Festival site has a rundown of everything that is playing for the next week up until the event closes. Along with the listings is brief synopsis for each film, and in some cases a small trailer to tease what the film is about (most are not as glamorous or as telling as the Hollywood-type trailers). If you're interested in more information about the event or screenings, check out their very detailed site.
While the movies featured aren't well-known, they have been hand selected by the Minneapolis - St. Paul International Film Festival committee to be a part of this event. Without a doubt each film showcased this April has some merit. But of course, films are subjective, so none will be liked or loved by all. That's the beauty of movies -- that's the beauty of venturing into small independent screenings like this event. You never know what you are getting yourself into until you check it out. It's like an adventure. And the Minneapolis - St. Paul International Film Festival is looking for adventurers.