Minnesota Actor Paul Cram Talks Dark Drama 'Imperfect Sky'
Posted by Jason Ingolfsland on Monday, October 24, 2016 at 12:00 AM
By Jason Ingolfsland / October 24, 2016
Comment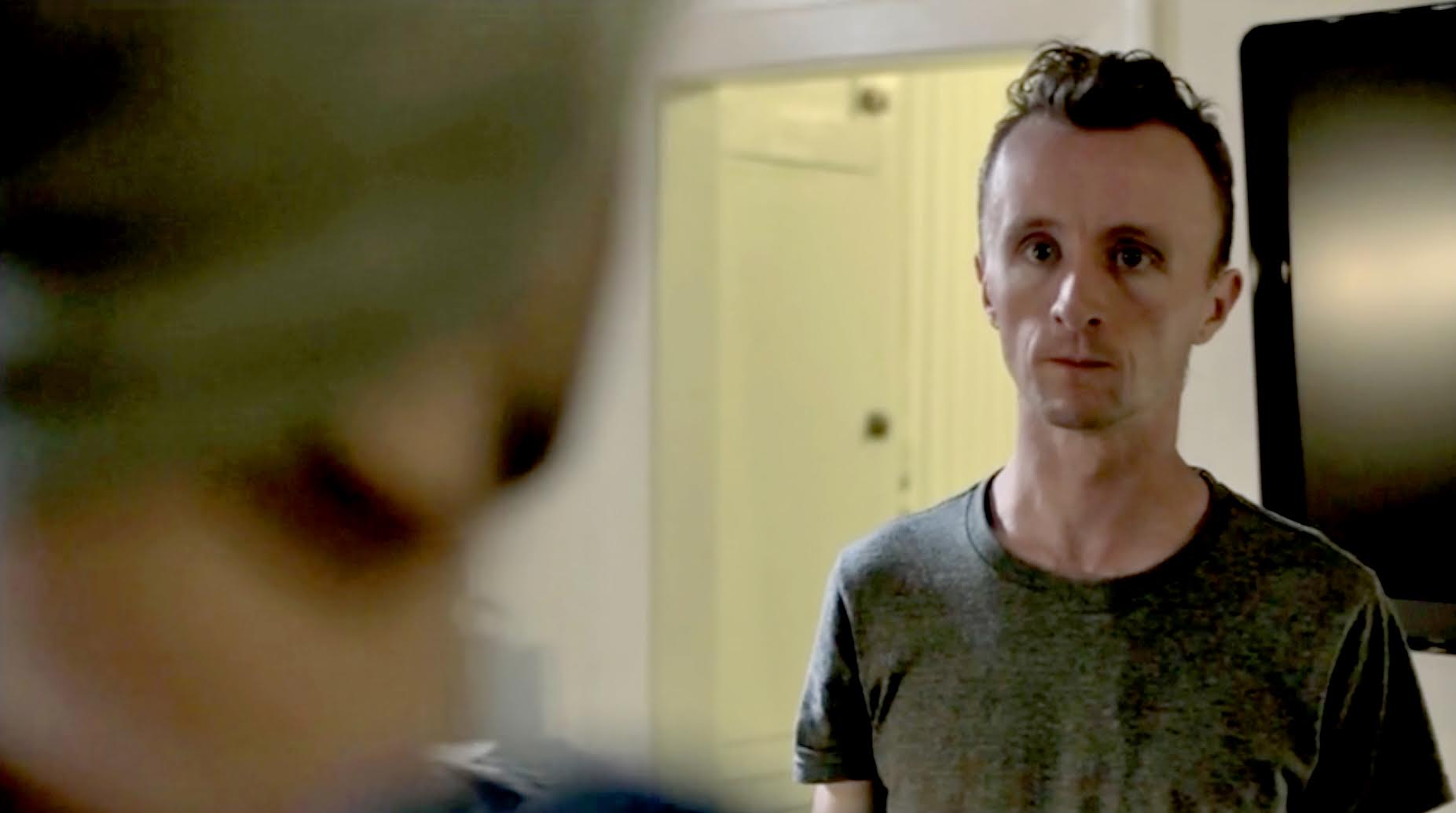 The Twin Cities Film Festival is in full swing. With a myriad of galas, short and feature films, and workshops, the festival has become a popular and growing annual event at the Showplace Icon Theater at the West End in St. Louis Park. Running from October 19th to the 29th, the festival hosts films from all over the country and invites special guests from Hollywood to attend. The festival is a great way to see independent films that you normally couldn't see elsewhere, Minnesota made films, and up-and-comers with a lot of buzz surrounding them.
ne of those films with lots of buzz, and plenty of awards to boot, is dark drama Imperfect Sky. Directed by Graham Streeter and starring Blake Lewis, Sam Smith, Paul Cram (Wilson, House of Tomorrow), Tim Bagley (Grace & Frankie), Amy Hill (Crazy Ex Girlfriend), and Marc Anthony (General Hospital), it's a story of brotherly love and addiction. Younger brother Abel experiences the under-belly of heroin-life in South Central LA while looking for a connection with his older brother Sky. It will be playing at the Twin Cities Film Festival on Monday the 24th at 9:30pm. I recently caught up with Minnesota native and actor Paul Cram to talk about the film, how he got involved, and his role in it.
Minnesota Connected: How'd you get involved with Imperfect Sky?
Paul Cram:
I got involved with
Imperfect Sky
by auditioning for the project through casting director Ann Stewart who is in Los Angeles. I taped an audition and sent it out for her. She showed my audition to the director Graham Streeter. He is ultimately the one that decided to cast me and get me involved.
Minnesota Connected: What drew you to this project?
Paul Cram:
The role of Russ specifically. He's kind of fun in that he is terribly tragic. In a big mess of his own making. I enjoy pondering if Russ is the one who is manipulating the lead character more than he is being manipulated. It's a mental circle. Also, I think as much as being naked on screen made me want to run and hide, there's a part of my 98-pound-wimpy self that relished in the "I'm gonna be buck naked" on the screen! It's a weird duality that, probably stemming into my always being the skinny guy that's rarely utilized in a sexual way in stories.
Minnesota Connected: How would you describe your character Russ?
Paul Cram:
Russ is a drug dealer that's finding himself on the short-end-of-the-stick in a romantic entanglement with one of his customers- Sky. Russ desperately wants to be loved, and believes he is being loved beyond his ability to provide Heroin.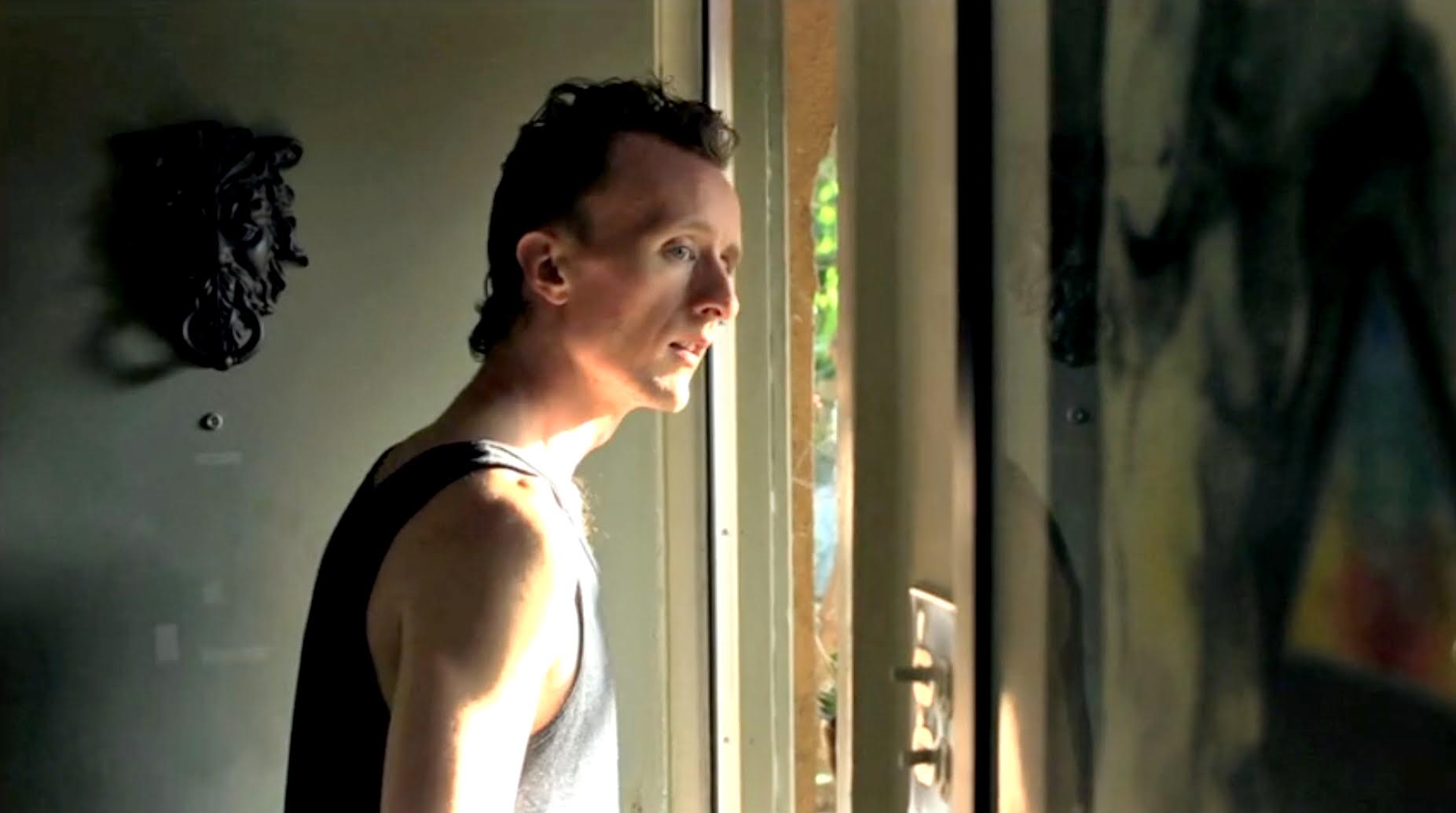 Minnesota Connected: Imperfect Sky is rated R with nudity, adult situations, violence, drug usage, and language. While reading the script, did anything in the story give you pause or make you question whether or not you wanted to do the project?
Paul Cram:
Yes, I gave pause over a few things:
1. Russ's nudity 2. The way the only gay character (Russ) in the film was being presented as so manipulative 3. The negative commentary aimed at Catholic Priests in the script that seem to come out of nowhere
Before accepting the role, I asked to have a one-on-one conversation with the director about how he was going to film the nudity, and we talked about how he envisioned the scene playing out on screen from the script that only said Russ's character "has sex." Our conversations went well and I was comfortable to accept the role after hearing how Graham was going to film them and he explained his overall vision for the character. There was a scene in the script with a Catholic Priest which was highly debated once I was in California- it's not a scene I am in, so I didn't really have too much of a say in it at all. I do think people will have an opinion on if it was simply a cheap shot at the Church or if it is saying something beyond pop-culture-ideology. I hope people will write to Graham about the film overall and he'll be able to discuss more of his thoughts on the film.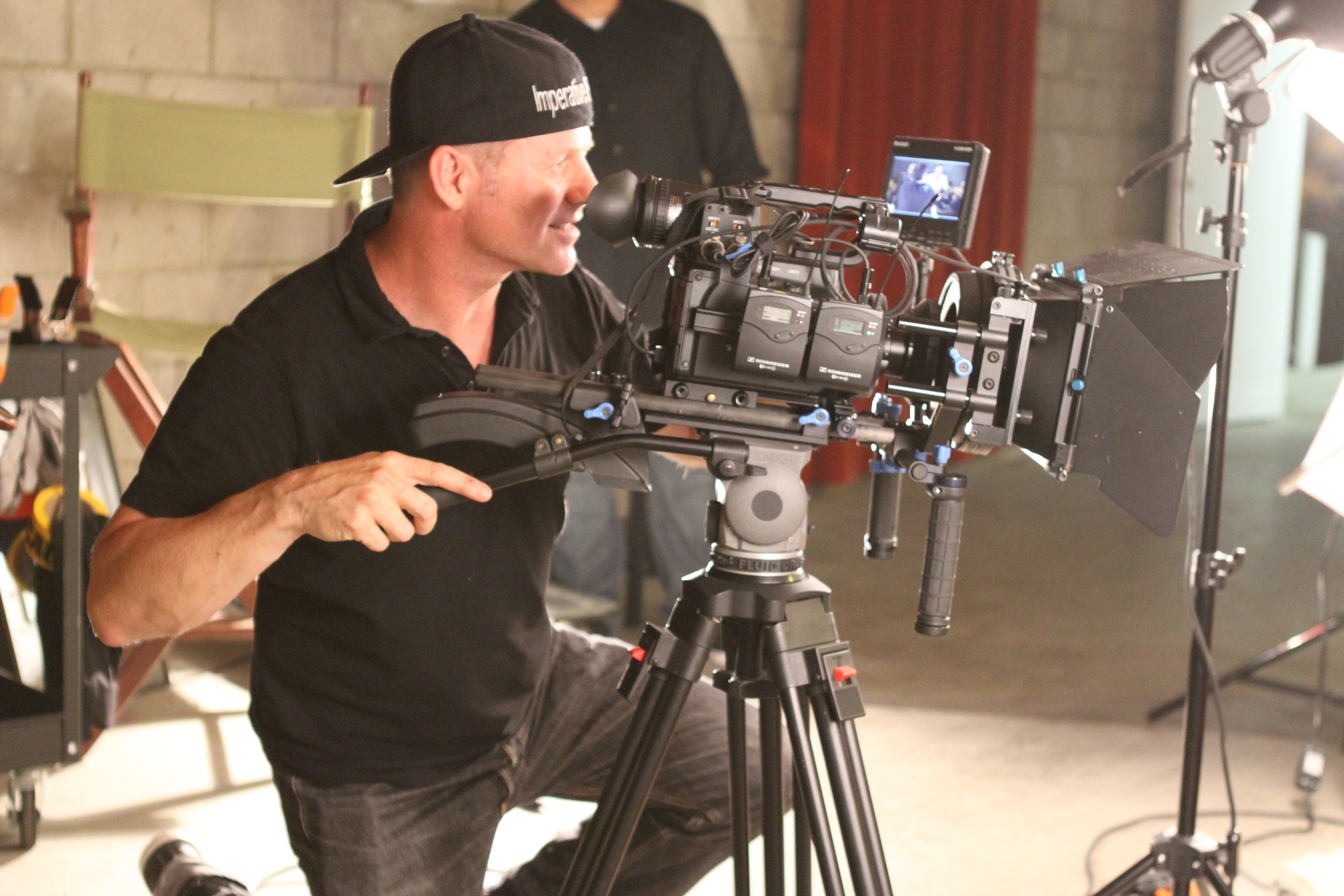 Minnesota Connected:
Director Graham Streeter said your role was originally written for a tall, muscular man covered in tattoos but after seeing your performance decided to rewrite it to have you in the role. What do you think you did to win him over?
Paul Cram:
I am really grateful to the casting director, Ann, that she was imaginative in her casting and saw me as a candidate for this role regardless of my physical appearance. As far as what I did to win him over- I am not sure. Maybe it was because I decided that everything I did and said was coming from a place of love. No malice. Something about that carbonated me when I was saying the lines, and I think it helped my audition be sincere. I don't know what the other actors did that were reading from Los Angeles, but I heard that what I was bringing to the table was unique.
Minnesota Connected: What did you do to prepare for the role?
Paul Cram:
I didn't do nearly as much to prepare for Russ as actor Blake Lewis did for his leading role of Sky. He went on a diet shedding pounds of weight. Am I a terrible person for making it a point to always talk about BBQ ribs and donuts whenever I was around him on set? I like to think so!
On my end, what I did to prepare was I studied videos and books about the effect of Heroin and it's medical counterpart- Methadone.  There was one specific documentary on YouTube that Graham recommended I watch "Brian on the Boulevard" which chronicles the life of a male prostitute working the streets and using Heroin. Watching that brought a sense of dread to me with the topics we were handling. Which is appropriate I think. That heavy weight of reality to the scenes.
Minnesota Connected:
What was the hardest part portraying Russ?
Paul Cram:
As a character, I feel like I could easily slip into living his life, or wait, that's worded wrong. I could see how easily one's life could be like his, with a few poorly made decisions along the way.
Minnesota Connected: What was it like working for Graham Streeter?
Paul Cram:
I greatly enjoyed discussing the character with Graham via Skype and phone and working through my script thoughts during pre-production.
He was challenging to work with during shooting. Graham has extremely high expectations of his actors. He expects you to carry yourself a lot while filming without much hand-holding. This is not film making for the needy actor! I'd say to fellow actors that work with him to know your stuff, and be ready to do some heavy lifting with your acting when on set.
Coming out on this other-side of the production process, and being able to see the finished project gives the challenges faced a positive slant though- because there's an award-winning finished film now. Which not many directors can accomplish, no matter how much they affirm you and hold your hand through the performance. I know things will go wrong on a film set, it's just a matter of how we all deal with those instances and pull together to get the work done. I'd totally work with Graham again.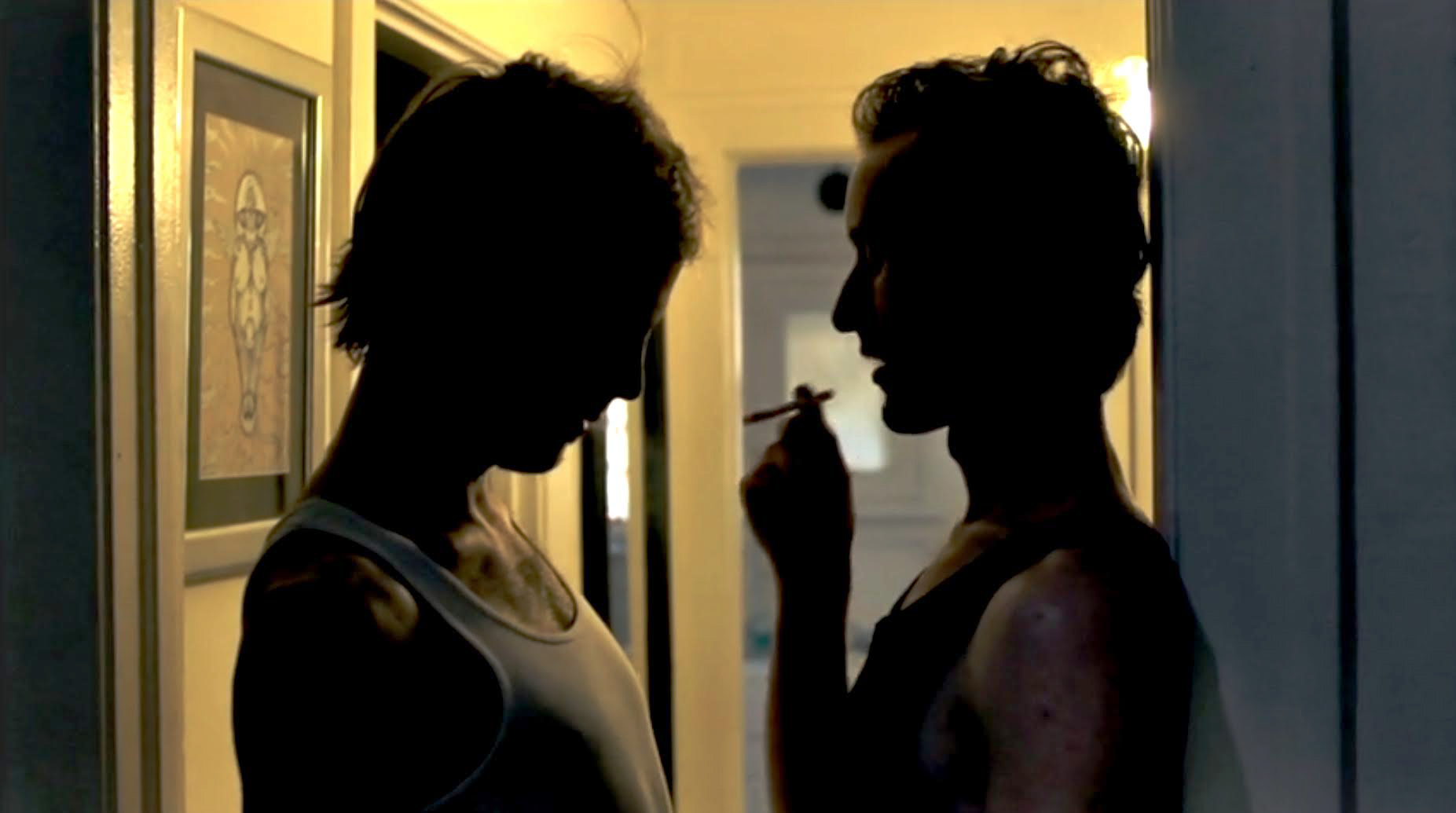 Minnesota Connected:
Did you run into any tough/funny/awkward on set situations?
Paul Cram:
Yes. Specifically the day we shot on location in a small 6-foot by 4-foot bathroom. It's one of the most intense scenes for Russ, and there was a time crunch where we had to film the entire scene in 30 minutes. 30 minutes! Everything! All the close-ups, wide angles, everything. For anyone that hasn't filmed a couple page scene before- that is nearly an impossible, insane pace. We were filming with us 2 actors and 4 crew members all crunched into that tiny room.
There was such intense pressure to perform. I had a ton of anxiety that we wouldn't be getting the angles and coverage needed to do the scene justice. Being that Russ doesn't have a lot of screen time in the script anyways, I felt like I was being short-changed and people would see me as a "one-note" actor. So I wanted to scream and have a hissy-fit like a little toddler does with their frustration. But I held it in and screamed later while having a cigarette. (And I don't smoke!)
Minnesota Connected: How do you think Imperfect Sky would appeal to the average movie goer?
Paul Cram:
I think if you watch
Imperfect Sky
through the lens of an average movie goer that you will be disappointed. It's not for the average joe. This film is dark. It's indie.
If you watch the film with the thought that it's made by people wanting to challenge themselves to make a film with a low budget and really sink their teeth into some grit- then it's appeal grows by leaps and bounds.
Minnesota Connected:
How would you convince someone who has never heard of
Imperfect Sky
to come out and see it?
Paul Cram:
I wouldn't. I'd push them away. I wouldn't want someone that knows nothing of what they are going to see, to inadvertently walk into the theater and watch it without knowing a little bit of what they are in for. This sort of film is a disturbing roller coaster ride. While there's some beautiful moments in it; overall It deals with dark aspects of the human condition: addictions, manipulation, suicide and male prostitution. This isn't for the average joe who is looking to smile at a light-hearted film.
Imperfect Sky will be playing at the Showplace Icon Theater at the West End in St. Louis Park, MN @ 9:30pm. 
Photos Courtesy of: Paul Cram