Minnesota Artist Profile: Amara Volimas of 'Art by Amara'
Posted by Leah Putz on Friday, January 29, 2016 at 12:00 AM
By Leah Putz / January 29, 2016
Comment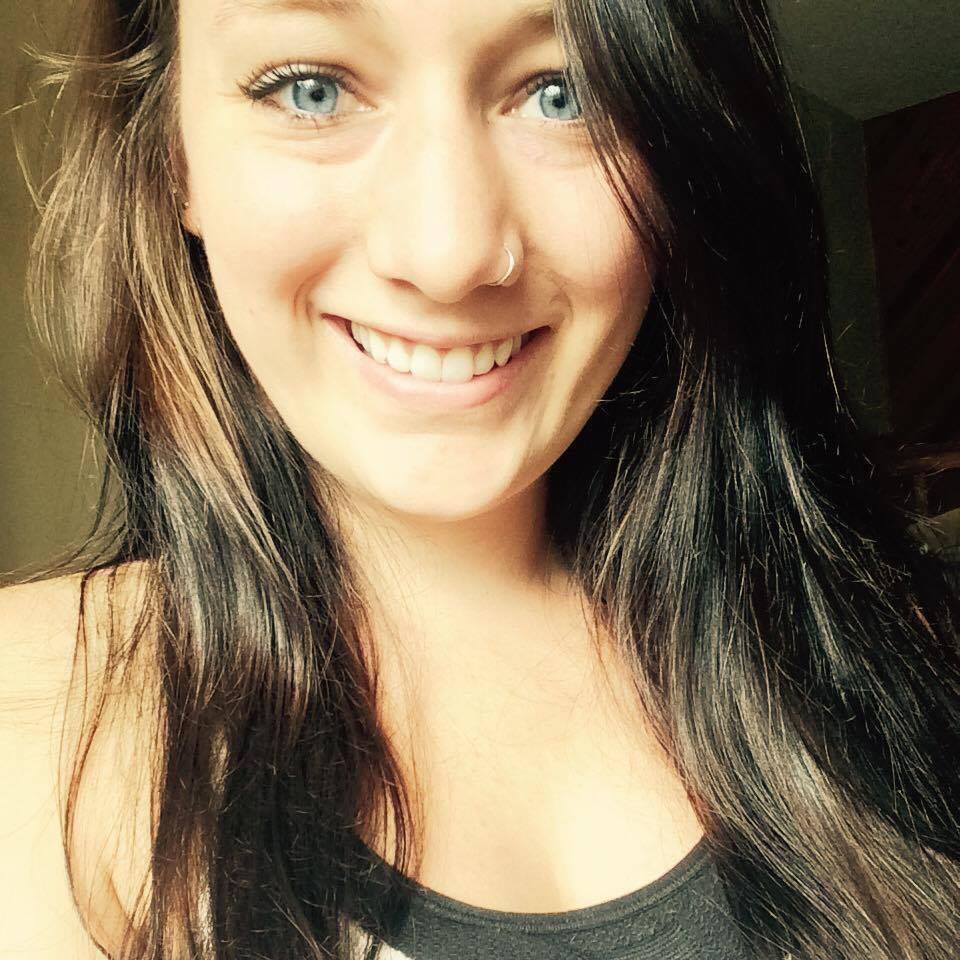 Amara Volimas is a woman of many talents. Not only is she known for her colorful, interesting paintings, but for sculpture, and jewelry as well! Amara has managed to master several mediums and put her talents to work in creating interesting and multi-faceted pieces that every art-lover should have in their home. I reached out to Amara recently to delve into her inspiration, her style, and where to purchase one of her signature pieces.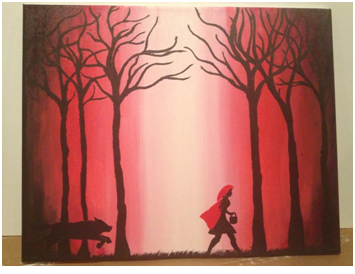 Minnesota Connected:
 How would you describe your artistic style?
Amara Volimas:
 Honestly, I don't feel like I have any one style. I enjoy using and experimenting with color; I feel like I have multiple styles within the different mediums. For larger acrylic pieces I lean towards lots of bright color. If I'm painting larger pieces with oil paint it's usually painted with a palette knife with an adequate amount of paint. My jewelry however, I would describe it as earthy. I use a lot of greens, blues and browns. I use mostly stones; I dislike glass and plastic beads because I feel like they lack a natural feeling. Sometimes I feel like the best and the worst part about my (flexible) style is that I bounce from piece to piece or medium to medium and if I have additional ideas about other subjects to paint or another necklace to match a pair of earrings. I may not get to them for a day, an hour, or even a year.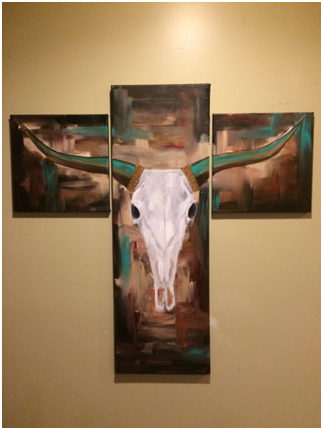 MC:
 What are your favorite pieces to create?
AV:
 I enjoy creating everything; multi-canvas pieces are really fun, however they tend to cost more and at this stage in my life my advertising comes from Facebook and word of mouth. Unfortunately, with that not many of those people want or are willing to purchase a multi-canvas piece. I have a neon line of paintings I guess? I'm not sure if I'd really classify them as a line but they are all of an animal subject and painted with neon acrylics. I have dozens of different sketches of animals that I want to paint in this style but haven't gotten to yet.
MC:
 Where did you study art and how has it affected your artistic process?
AV:
 It really all started with my art teacher in elementary school, Mrs. Bowe. I wasn't really "studying" art then but I was learning how to do anything and everything art. Just about every medium I do now, she sparked my interest. It started with her handing me my first chunk of clay to make a dinosaur (brachiosaurus), learning how to draw a 3D pumpkin, to seeing her making earrings while the kids were completing projects. High school classes allowed me to experiment a lot with ceramics. I did mostly hand building which enabled me to really test what I could do. I went to Normandale Community college, took a few classes there, that's when I really got into painting. It opened my eyes to oil paints and my use of color with them.  Then I transferred to the University of Minnesota. The U of M really opened my eyes to more styles of art, not necessarily from a studio art class but all of the art history classes I've taken. Before the U of M I had a lot of doubts about my work. I thought things should take me longer/shorter or should have some existential meaning, when really, it doesn't.  I give it any meaning I want; even if that is I don't make bracelets because I never wear them!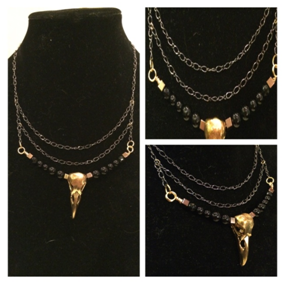 MC:
 How did you learn to make jewelry?
AV:
 I started mostly by experimenting, in my opinion the hardest part is figuring out what type and gage of wire to use for a piece. I looked through books if I had questions or internet videos. If I was at a craft fair or something and saw a wire wrap I looked it up. Once I feel confident with a way I do something I try and alter it to come up with something new.
MC:
 What inspires you to create your pieces?
AV:
 A lot inspires me actually; I have a small black sketchbook filled with ideas and continuations of paintings. I made one titled "Red," it's my take on Little Red Riding hood and I have sketches of a bunch of other Grimm's brother fairytales. I do photography and sometimes I'll take a nice picture and decide to paint it.  Something I've been anxious to start is a type of mixed media with different animal skulls/skeletons.  It doesn't really take much, just something that sparks my interest.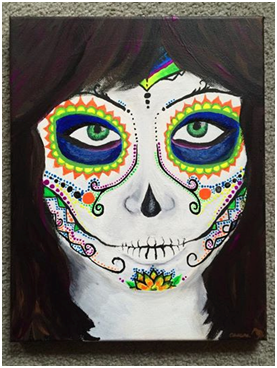 MC:
 Where can Minnesota Connected readers find and purchase your pieces?
AV:
 Right now I really depend on my
Facebook page
. I have an
Etsy
but I'm terrible at posting things. Many of the items I create are originals and especially with jewelry there are too many to keep track of who buys them in person and which ones I need to take OFF Etsy. Plus if I can manage it I really love seeing the look on their face when I hand them my work. It means more to me that someone loves my work than anything. Images courtesy of: Amara Volimas