Minnesota Golf Show This Weekend
Posted by Travis Bridell on Saturday, February 21, 2015 at 12:00 AM
By Travis Bridell / February 21, 2015
Comment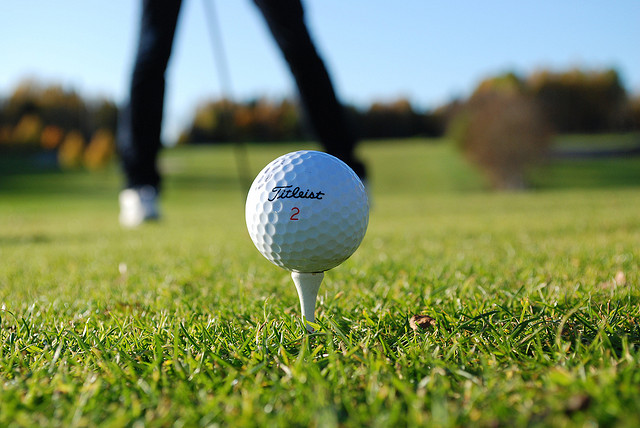 This weekend marks another Venture Bank Minnesota Golf Show at the Minneapolis Convention Center where it has been held since 2009. The show is the largest in the Midwest, with thousands of golf fans showing up for presentations, clinics, prizes and a glimpse at the latest in the golf world from around 100 different vendors. The show's website details what attendees can look forward to:
"Whether you want to demo the latest golf equipment, take a free 10-minute lesson from a PGA Professional, book a golf trip, or find great deals on apparel and clubs, the Minnesota Golf Show has something for golfers of all abilities. "Swing by to check out the Midwest's most prestigious consumer golf show with dozens of golf industry exhibitors participating and presenting the latest in golf equipment, gadgets, gifts, garb and getaways!"
Over 18,000 sq. ft. of golf merchandise and apparel for sale at the convention center. At the show will be free golf lessons, an indoor driving range, a $100,000 "Long Putt Challenge," the merchandise zone filled with booths and the "19th Hole." A portion of the putting challenge's proceeds go to the First Tee Foundation. The "19th Hole" allows attendees a chance to relax in a backyard-style space built by Yellow Brick Road Pavers and Landscapes. Presentations include one from 
Jeff Hintz
, Director of the 2016 Ryder Cup hosted by Hazeltine National Golf Club in Chaska. Hintz will share ways to connect with the event and will also take questions from the audience. The show runs Friday through Sunday with the hours as follows:
Friday: 10 a.m. - 7 p.m.
Saturday: 9 a.m. - 7 p.m.
Sunday: 10 a.m. - 4 p.m.
1500 ESPN will also be broadcasting live from the convention -- the station is also holding a contest for a trip to Cancun on the 
Facebook Event Page
. Additional info and tickets are available at the
event website
. Photo by: 
Tord Sollie